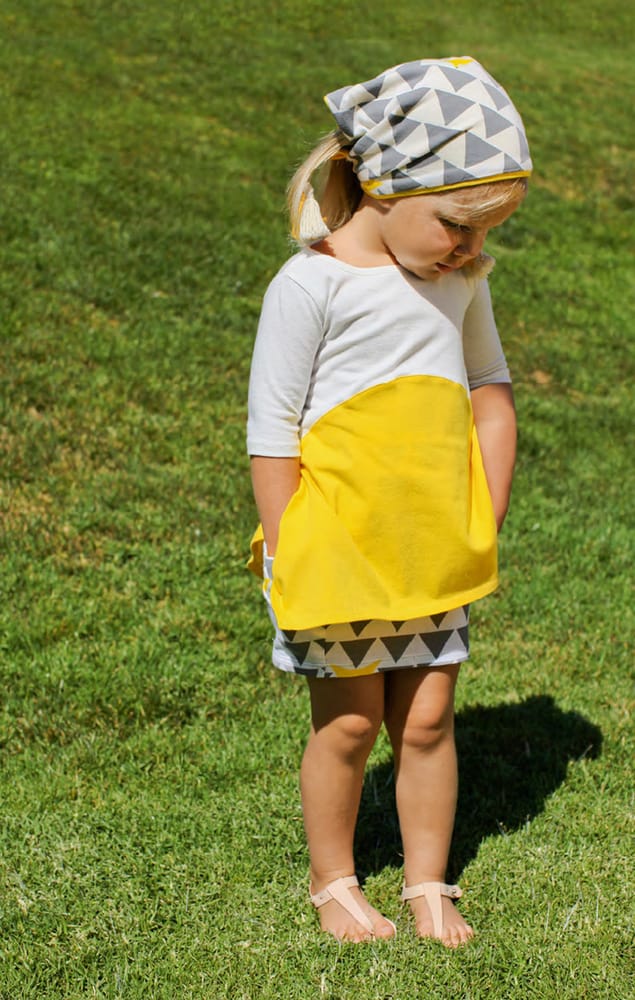 We've talked before about how much we love Omami Mini's stylish and simple designs for everyday wear and play. They've just come out with their Spring and Summer line which is exceptionally well done in their signature chic and simple style with a color palette that's perfect for warmer days. You'll see plenty of mint, light grey, whites and the most vibrant sunshine yellow that's pops well when paired with some of their more neutral palette apparel.
I especially like their color block patterns, geometric prints (so cute on the double sided scarf with tassels) and fun sayings on their t-shirt designs.
Check out more of Omami Mini's Spring/Summer collection below and also on their online store.
What's even more great is that Omami Mini is giving hello, Wonderful readers 20% off their store! Enter code HELLO20 at checkout. Code valid through April 28, 2014.