Fin & Vince
(formerly know as Finomenon Kids) is known for their casual and chic kidswear line. I stumbled upon the brand after finding my daughter this cool
roller skates tee
for her recently.
They've just come out with the coolest blankets for hip kids (and let's face it, adults). Because who wouldn't want to cozy up with one of these awesome blankets with clever quotes?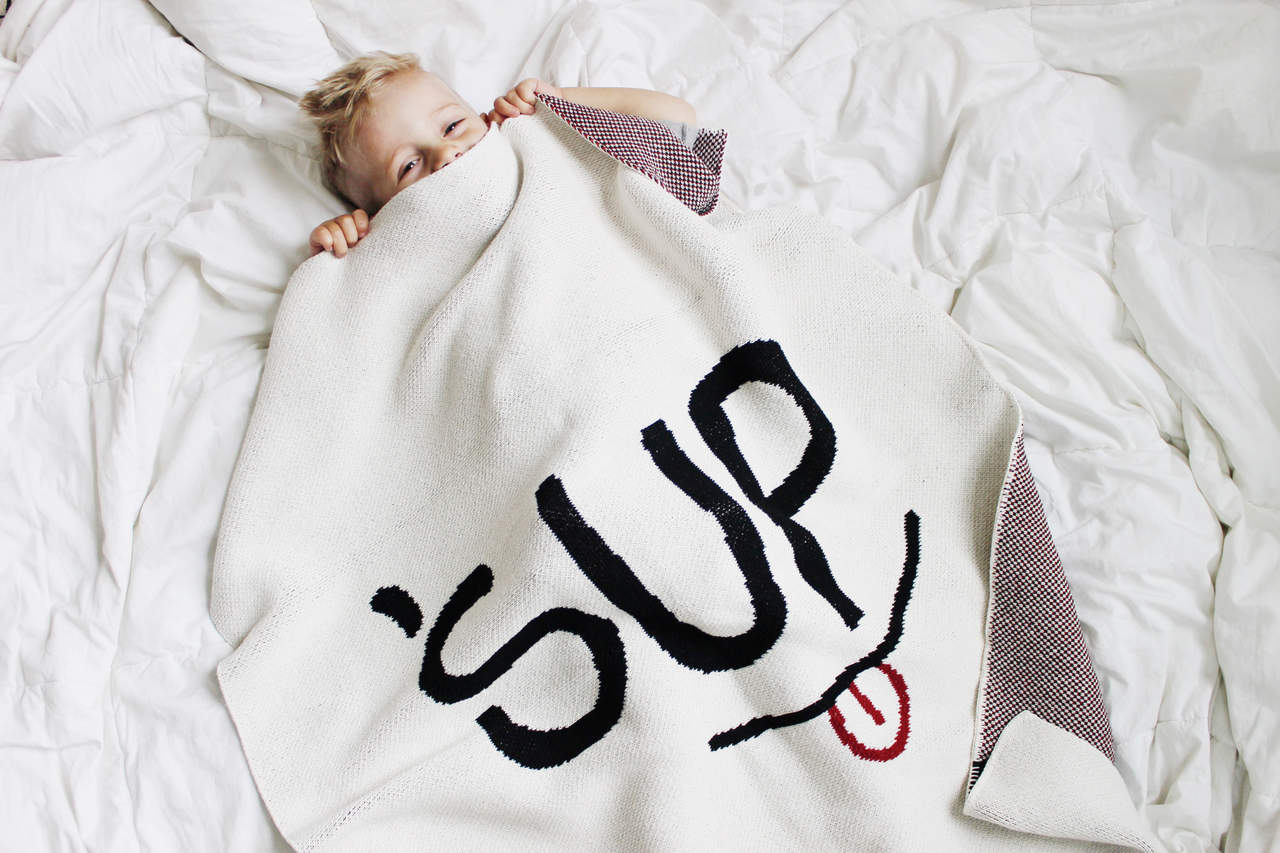 My favorite is the 'Sup blanket, but you'll also find other irresistible finds like these below. "Rain is like wet kisses from the sky?" Love it.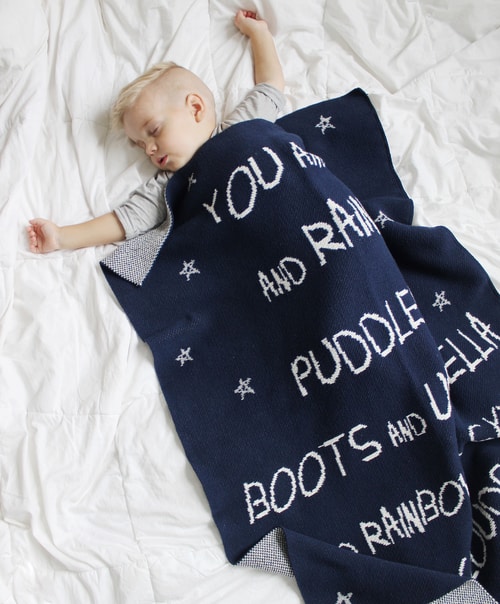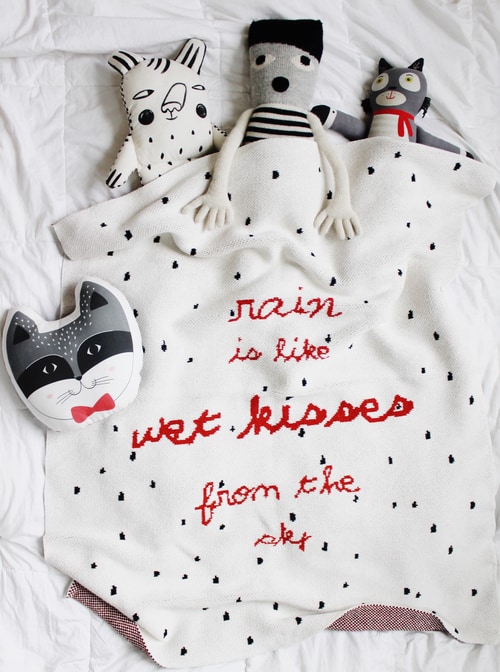 The knit blankets come in two sizes (30″x 40″ or 50″ x 60″) so you can pick one to hog up for yourself or share with a cute toddler or babe. Each is knitted with a blend of 80% organic cotton and 20% polyester.
Fin & Vince are taking pre-orders for their blankets so take a look to see their current collection here.
(All images via Fin & Vince)