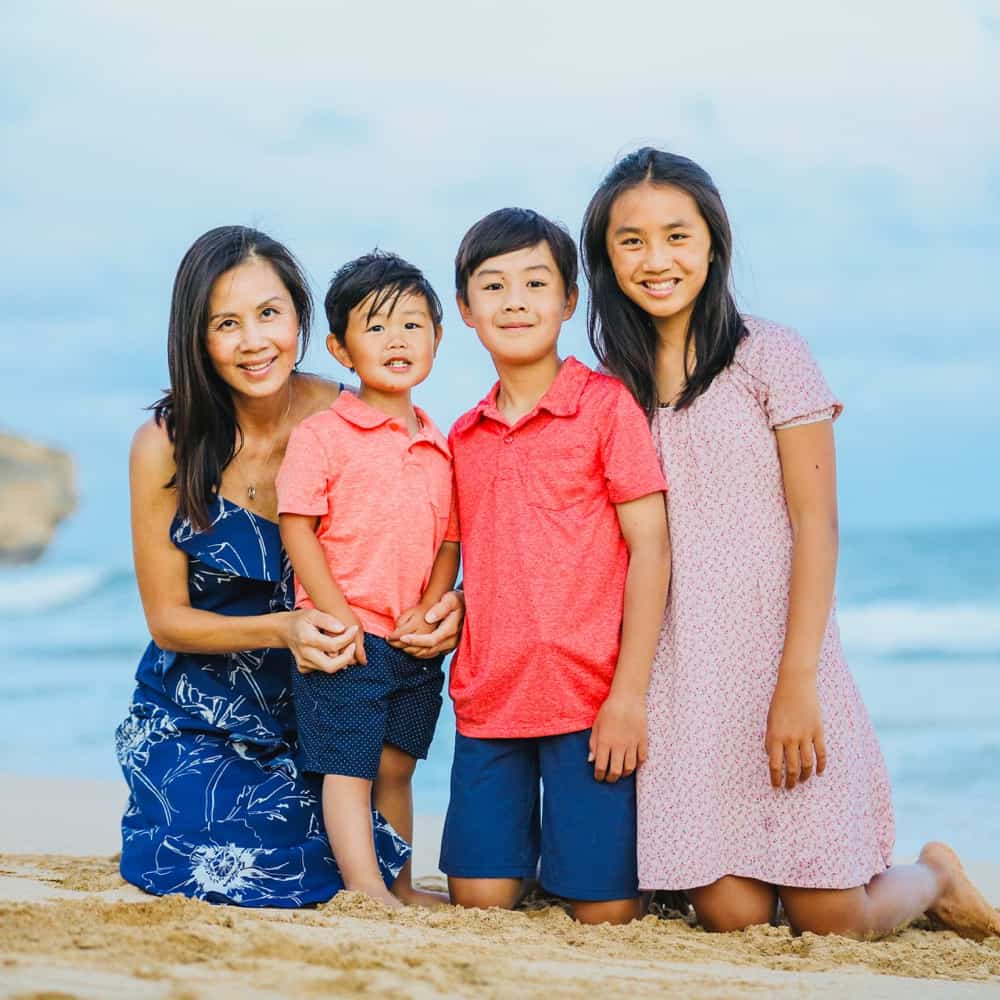 Agnes Hsu is a playful mom of 3 who resides in sunny Southern California. She is the founder of this popular creative website for kids hello, Wonderful which has inspired families over the last 8+ years with cute and colorful kids' crafts and activities. She is also the co-founder of the highly engaged Instagram community @RecycleandPlay and has a new book out 50 Recycle and Play Activities for kids (published by Quarto Group). She crafts and cooks and is the founding editor of the kids' food blog, hello, Yummy. Being a former baker and having started her own line of bake shops years, ago, Agnes also manages her star 3-year-old son baker extraordinaire @DashBakesTheGreats on Instagram. Agnes' total reach and fans total over 2MM+ across her social media.
Agnes believes everyone has an imaginative soul and that creativity doesn't require amazing talents or fancy materials. Playing and creating should be fun and simple for kids and parents. The meaningful stuff comes in making memories and raising kids to become curious and imaginative explorers of their own.
Agnes also believes kindness comes first, always. She has authored a children's picture book, My Color Is Rainbow, on the themes of love and acceptance. And has championed her daughter's kindness Rainbow Rock Project which has raised over $10K for various charities to date.
Agnes' work has been featured in nationwide publications including Martha Stewart, Womens' Day, Parents, The Pioneer Women, Real Simple, Apartment Therapy, Huffington Post, Buzzfeed, Country Living, and Better Homes & Gardens. She has worked with major corporations and sponsors such as Disney, Netflix, HBO, Martha Stewart Living and Michaels Crafts.
Get inspired to create with your kids by visiting Agnes'
Creative and playful site: www.hellowonderful.co
Kids food site: www.helloyummy.co
Or follow her on IG @hellowonderful_co and @helloyummy_co.