(This article was originally published 4/21/15 and updated 5/7/19)
First, we know moms are the primary people who visit our site, so we'd like to wish you all a very happy and joyful Mother's Day! Here are some fabulous kid-made Mother's Day Gifts below.
If you need some very last minute ideas, here are our top choices!
Giant Paper Hyacinth Bouquets
Unicorn Flower Cards
Floral Herb Perfume
Heart Photo Pop Up Card
Some more ideas:
DIY Mother's Day Book
Flower Cards
Mother's Day Flower Art
Flower Pots
Handprint Wreaths
Scroll down to see 50+ MORE ideas!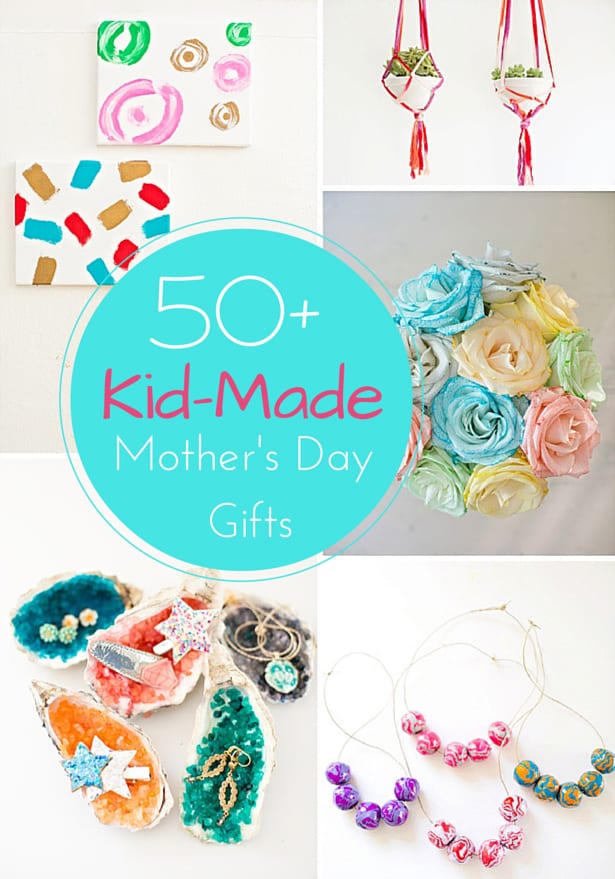 Like most moms, I'd love nothing more than extra time to myself for Mother's Day, but I also look forward to kid-made Mother's Day gifts like adorable crafts and handmade cards from the kids that come my way.
Seeing their excitement over something they've made is beyond contagious and gets me happy every time. But wouldn't it be icing on the cake if we did get something from the kids that is not only cute and crafty, but also something we'd use for ourselves around the home?
Things like pretty painted bead necklaces, sparkly crystal bowls, or painted canvases to brighten up the room, to name a few. Here are 50+ fantastic ideas that combine cute + crafty with many functional, stylish and pretty handmade gifts from the kids.
What are some of your favorite kid-made gifts?
*Make sure to click on the links below to take you to the tutorial.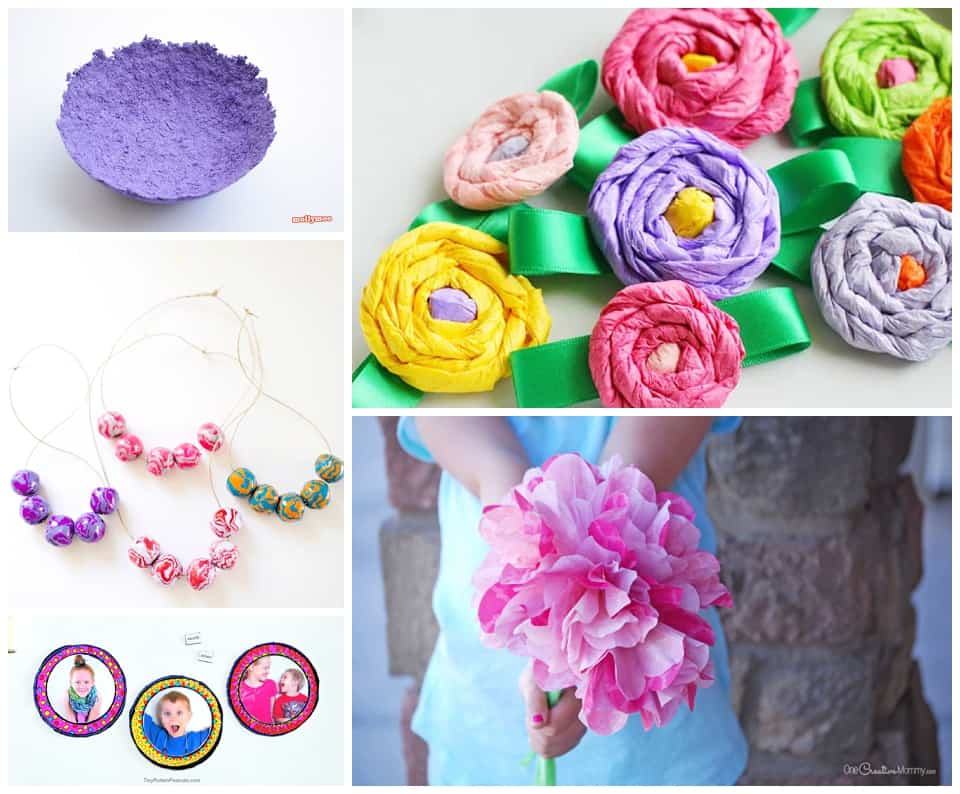 1. Paper Mache Bowl | Mollymoo Crafts
2. Tissue Paper Corsage | PBS Kids
3. Clay Wooden Beads | hello, Wonderful
4. Magnetic Frames | Tiny Rotten Peanuts
5. Coffee Filter Flowers | One Creative Mommy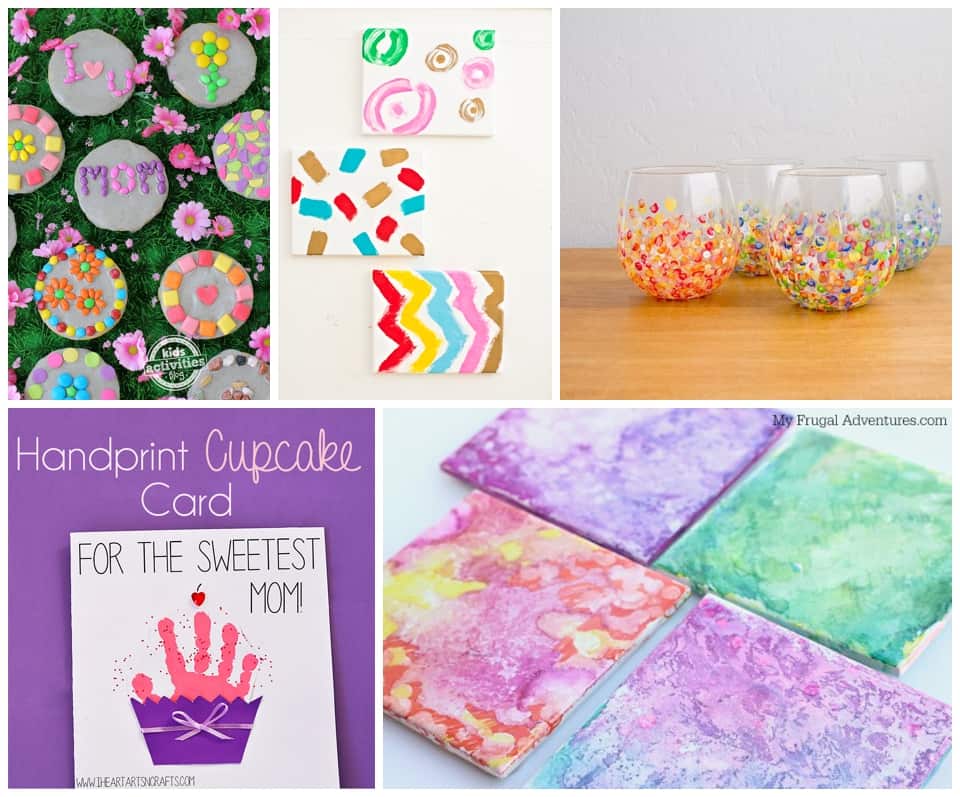 6. Stepping Stone Cookies | Kids Activities Blog
7. Painted Fabric Canvases | hello, Wonderful
8. Painted Tumblers | Pop Sugar
9. Handprint Cupcake Card | I Heart Arts and Crafts
10. Sharpie Dyed Coasters | My Frugal Adventures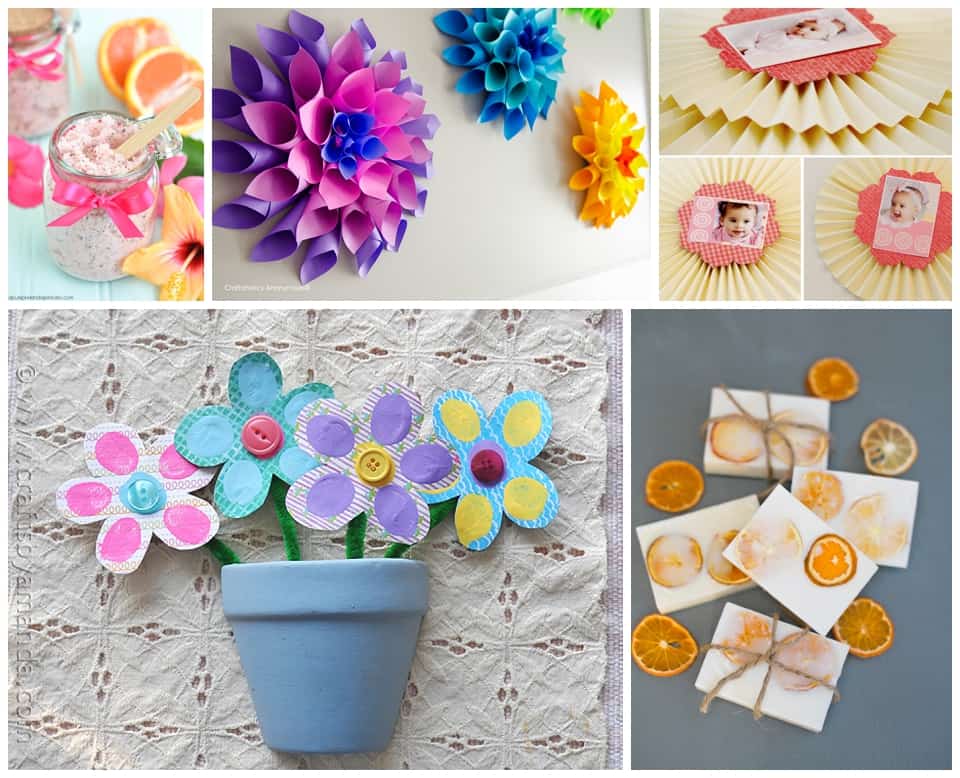 11. Passion Tea Sugar Scrub | A Pumpkin and a Princess
12. Paper Dahlia Flowers | Craftaholics Annomymous
13. Mother's Day Badge | The 36th Avenue
14. Fingerprint Bouquet | Crafts by Amanda
15. Handmade Goat Citrus Soap | hello, Wonderful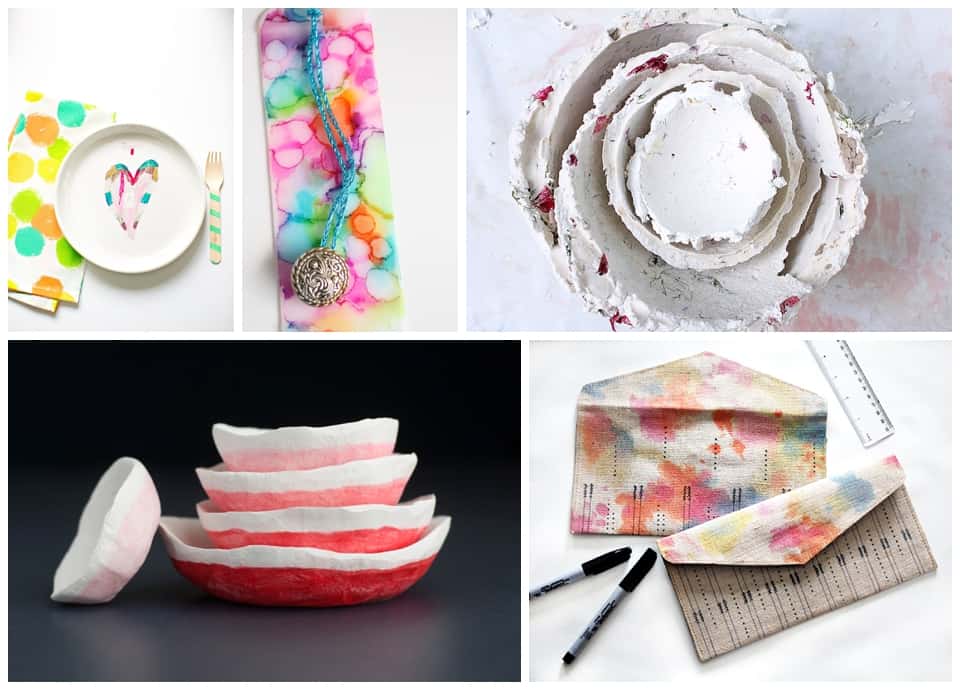 16. Kids Art on a Plate | hello, Wonderful
17. Sharpie Bookmark | Happy Hooligans
18. Ceramic Bowls | Babble Babble Do
19. Clay Nested Bowls | This Heart of Mine
20. Watercolor Clutch | Small for Big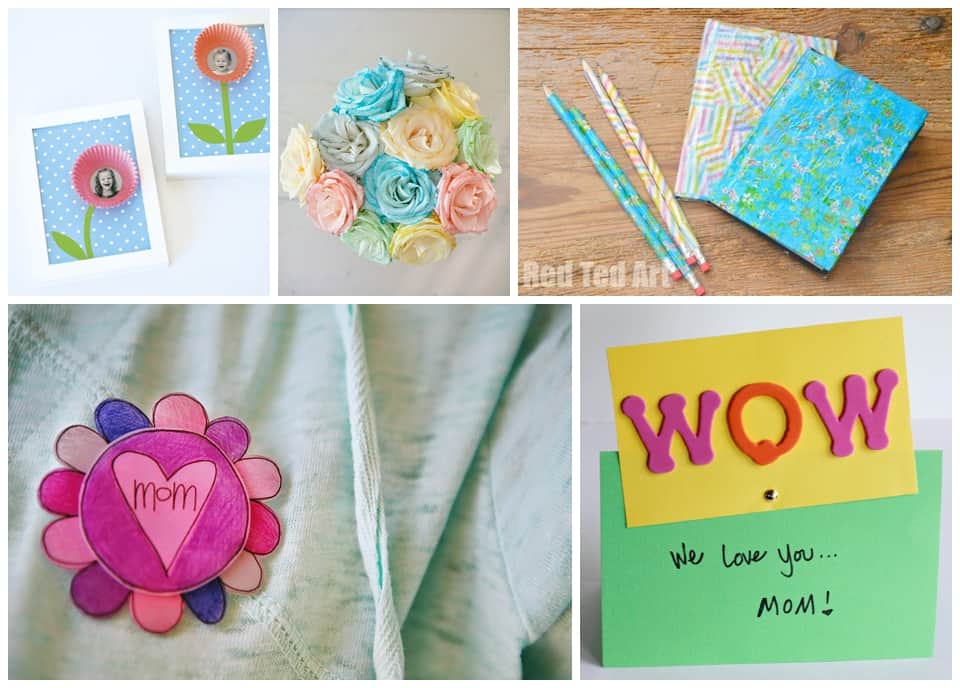 21. Cupcake Smile Blossoms | Raising Arizona Kids
22. Rainbow Dyed Flowers | hello, Wonderful
23. Decoupage Notebooks | Red Ted Art
24. Shrinky Dink Gift | Eighteen 25
25. Wow Mom Card | Make and Takes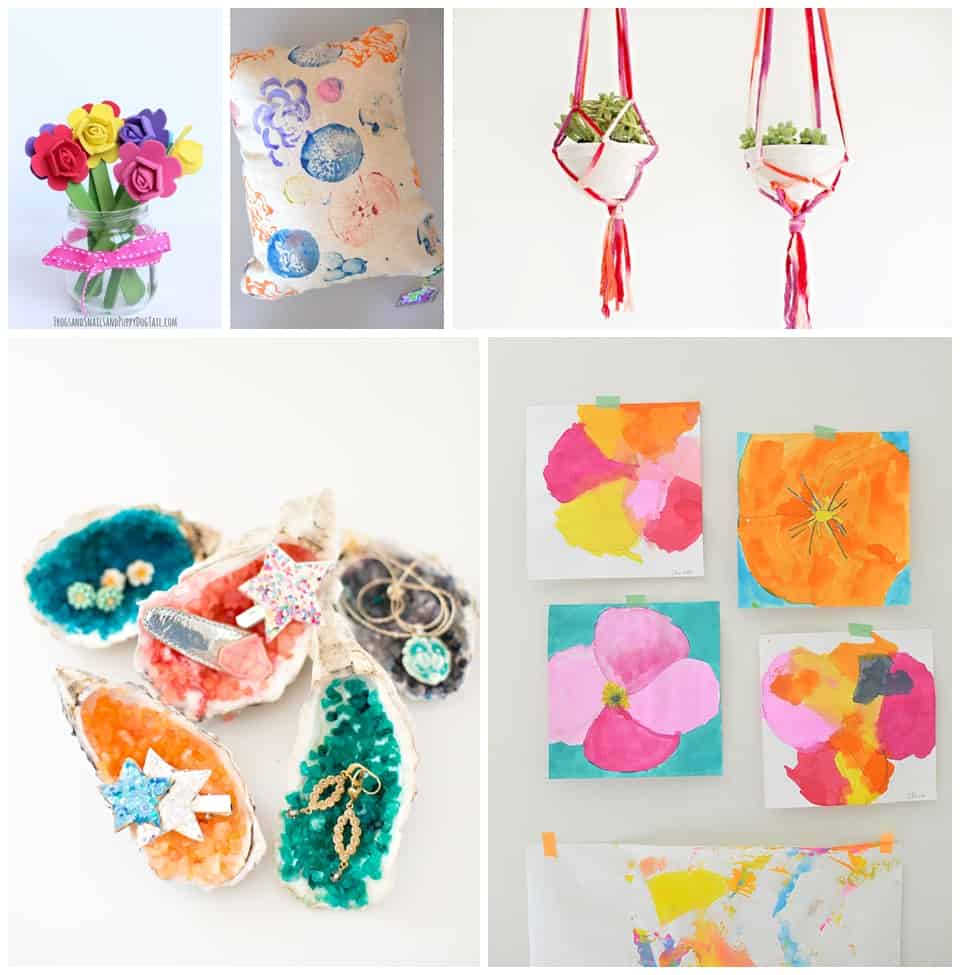 26. Popsicle Stick Flowers | Frogs Snails and Puppy Dog Tails
27. Veggie Stamped Pillows | Meri Cherry
28. Macrame Plants | hello, Wonderful
29. Crystal Shell Bowls | hello, Wonderful
30. Georgia O' Keefe Paintings | Art Bar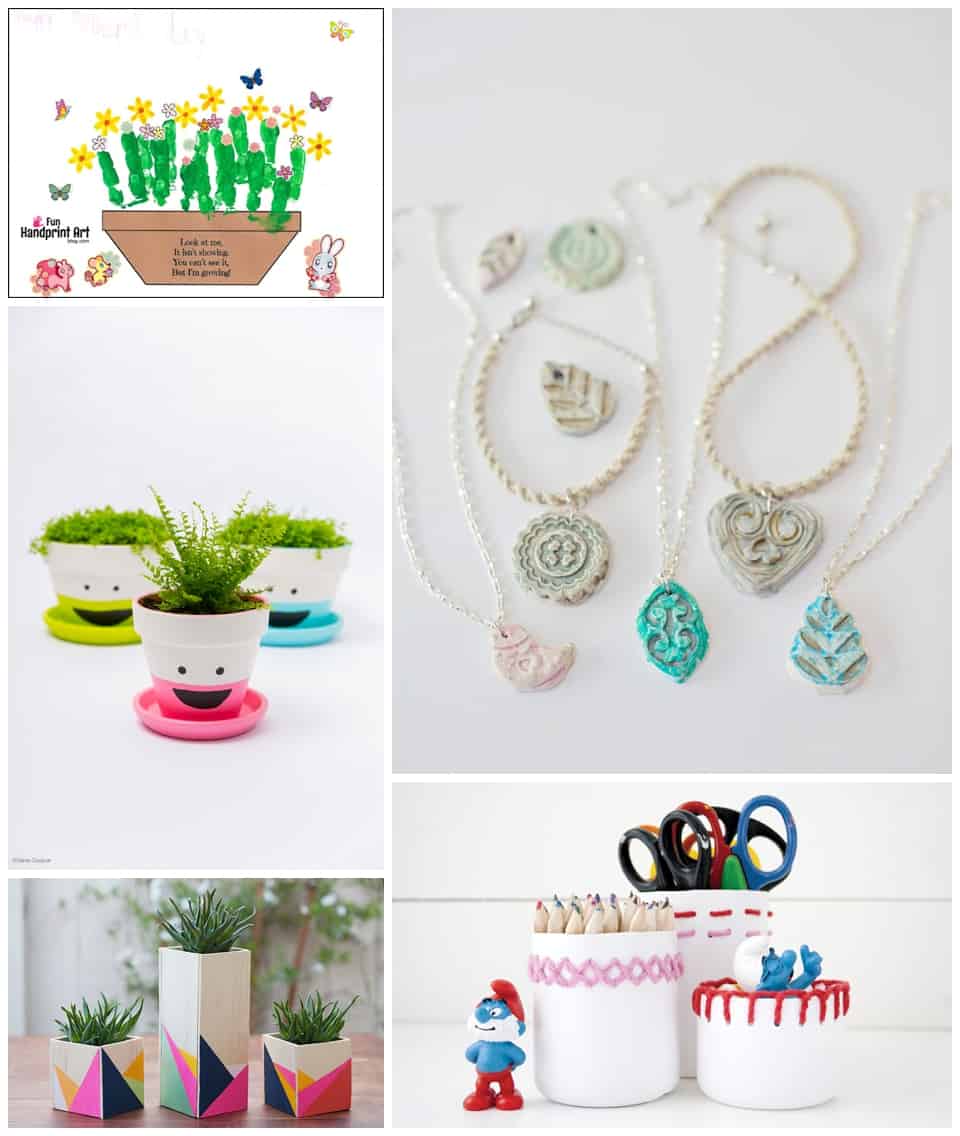 31. Flower Pot Handprint Craft | Fun Handprint Art
32. Happy Plants | Classic Play
33. Clay Pendants | hello, Wonderful
34. Wooden Painted Centerpieces | Tell Love and Chocolate
35. Recycled Bowls | Pysselbolaget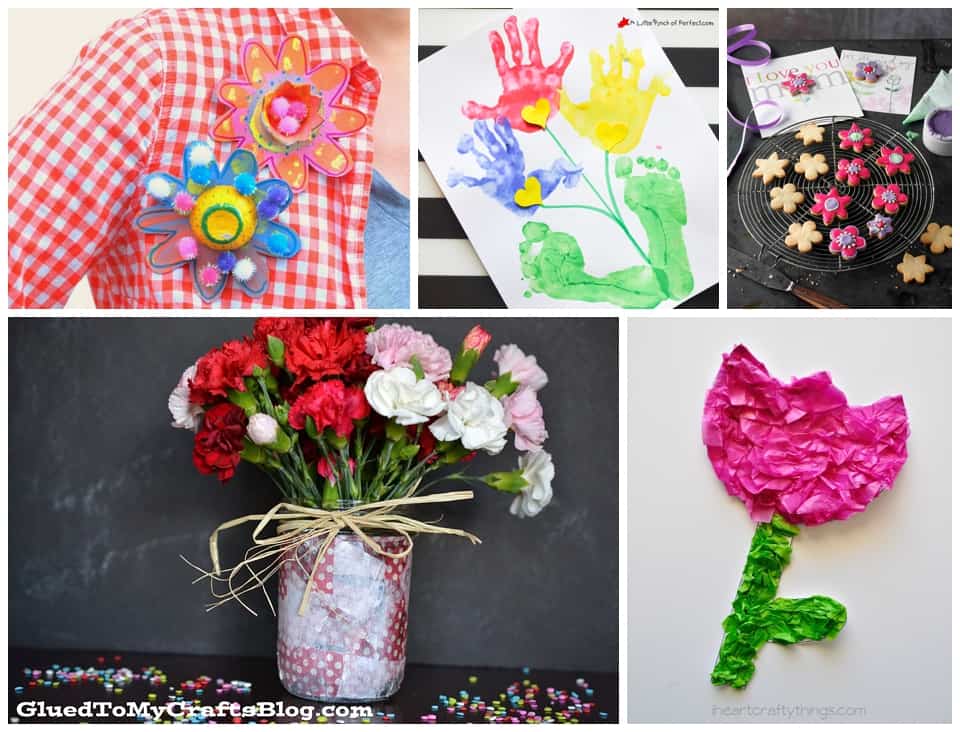 36. Mother's Day Pin | Pink Stripey Socks
37. Handprint and Footprint Flower Art | A Little Pinch of Perfect
38. Mother's Day Biscuits | In the Playroom
39. Mason Jar Flowers | Glued to my Crafts
40. Tissue Paper Tulip | I Heart Crafty Things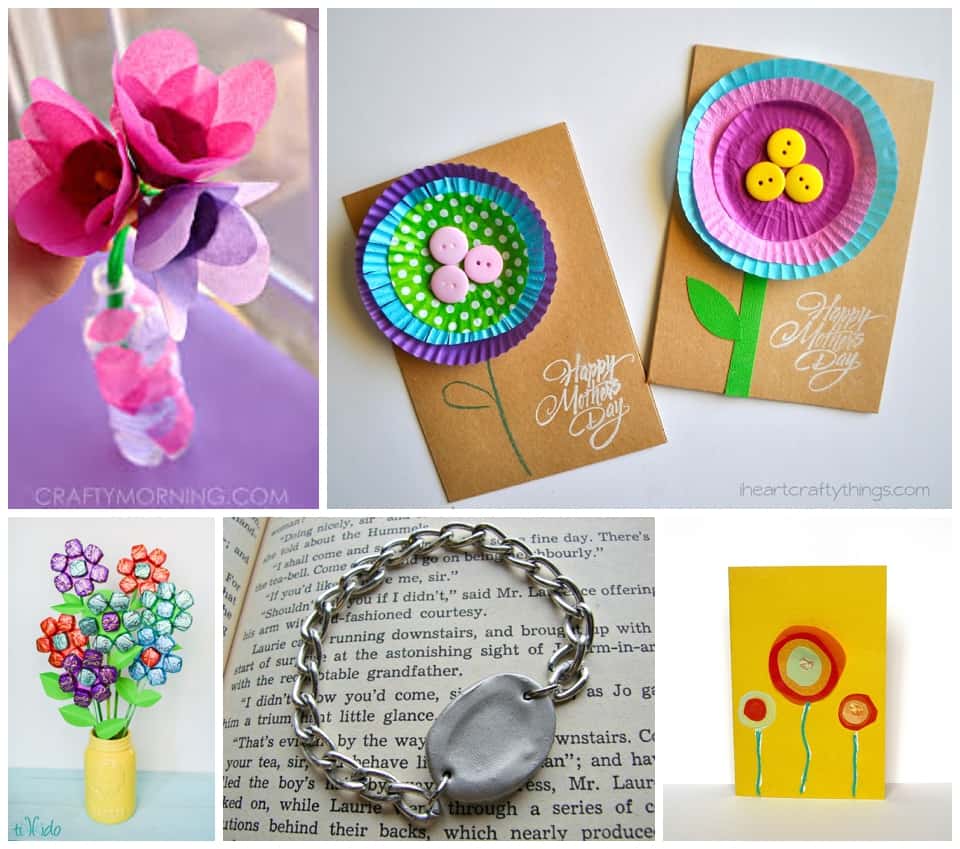 41. Egg Carton Tulips | Crafty Morning
42. Cupcake Liner Card | I Heart Crafty Things
43. Spring Chocolate Bouquet | Hometalk
44. Fingerprint Bracelet | A Girl and a Glue Gun
45. Mother's Day Card with Printable | Buggy and Buddy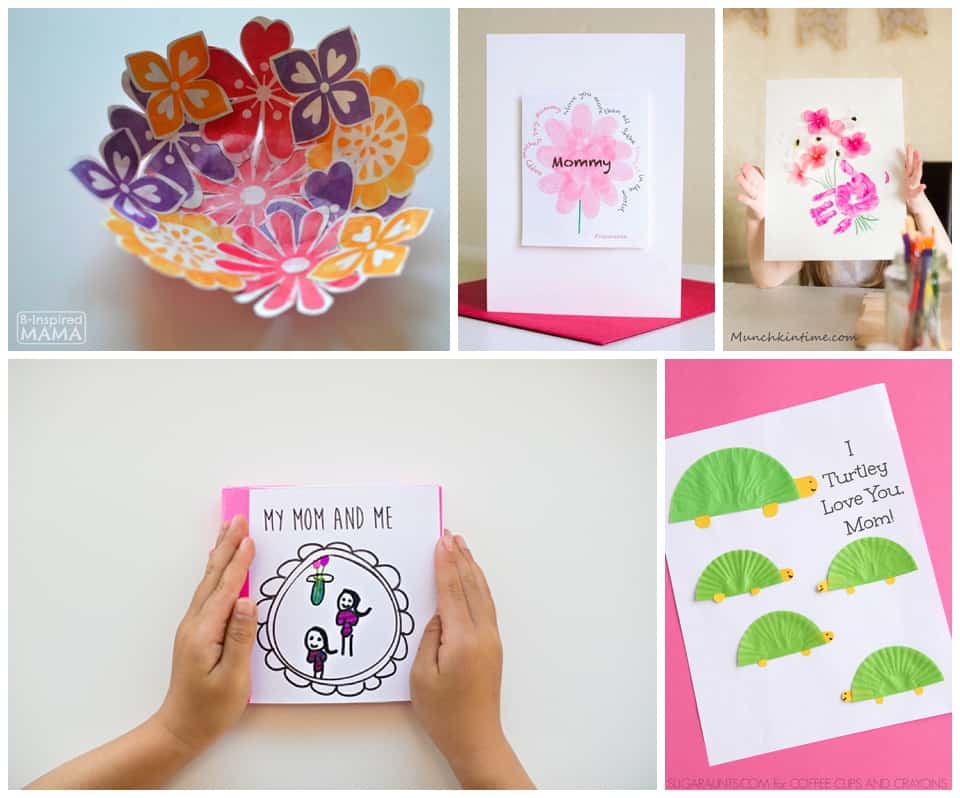 46. Paper Flower Bowl | B-Inspired Mama
47. Fingerprint Card | Willowday
48. Handprint Bouquet | Munchkin Time
49. Free Printable Mother's Day Book | hello, Wonderful
50. Turtle Mother's Day Card | Coffee Cups and Crayons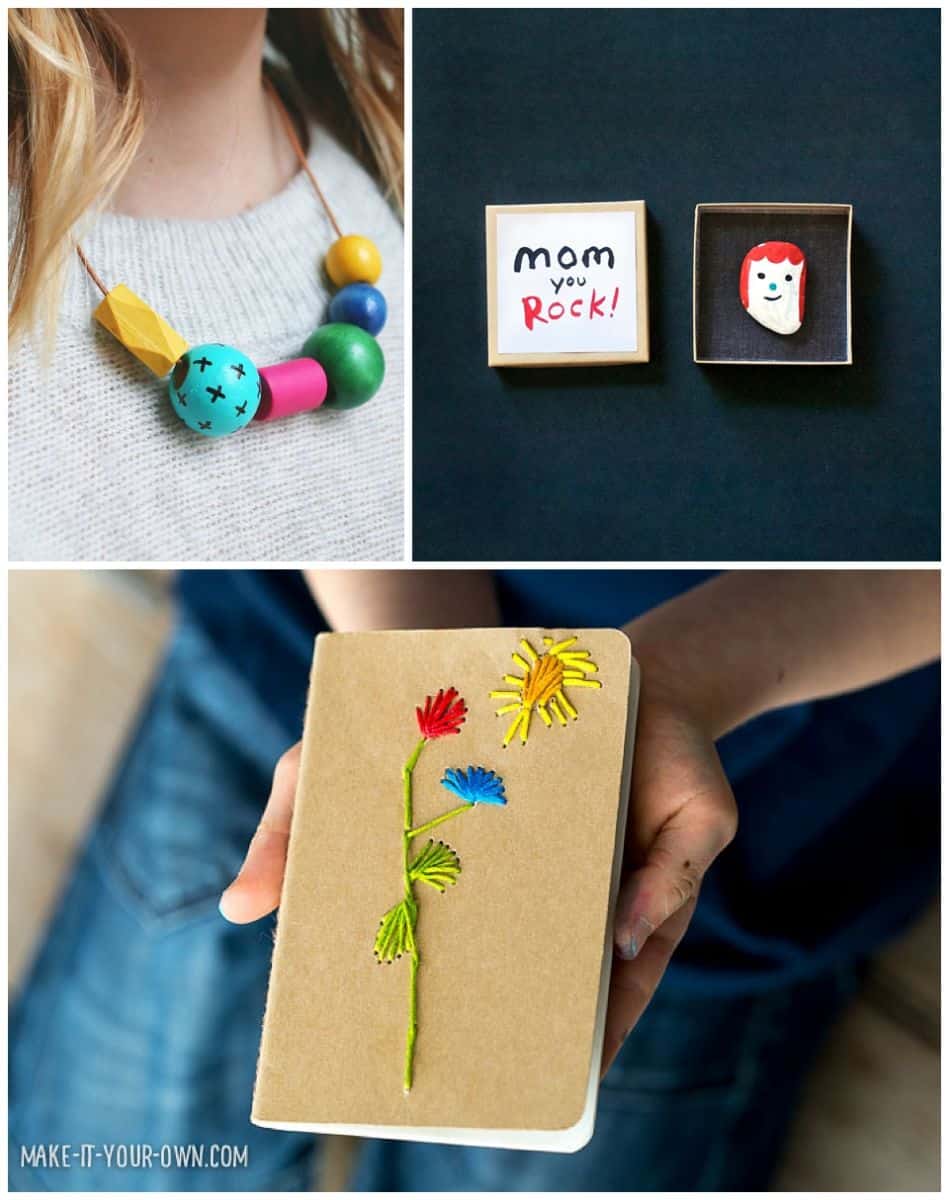 51. Painted Art Bead Necklace | A Beautiful Mess
52. Mom Your Rock Portrait | Mermag
53. Stitched Kids Art Notebook | hello, Wonderful
What would you love most for Mother's Day?
Take a look at more lovely handmade Mother's Day gifts here!