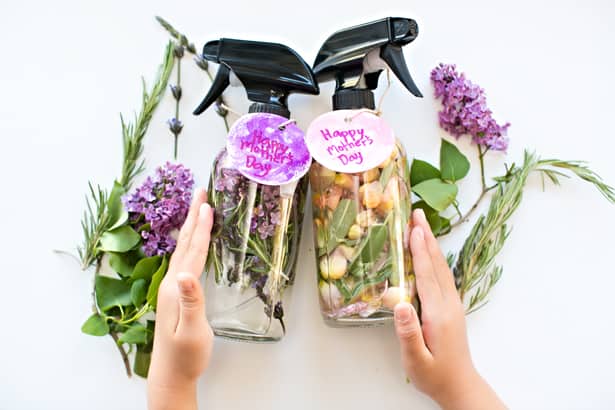 Help mom smell her best on her special day. This fragrant kid-made floral and herb "perfume" is simply made with water and some essential oils. We were inspired by these beautiful botanical perfumes from one of our favorite creative kids accounts on Instagram Tinkertos.My. We decided to make two versions: a lavender, lilac rosemary one and rose sage perfume.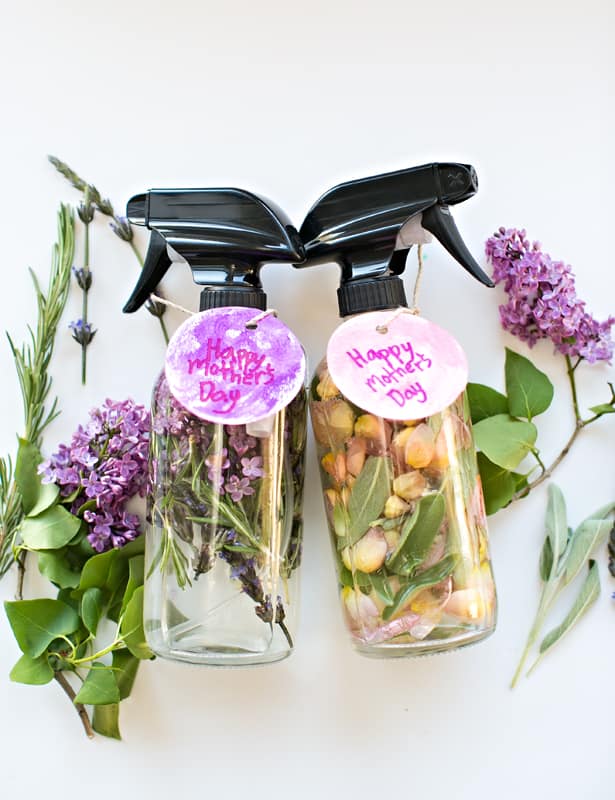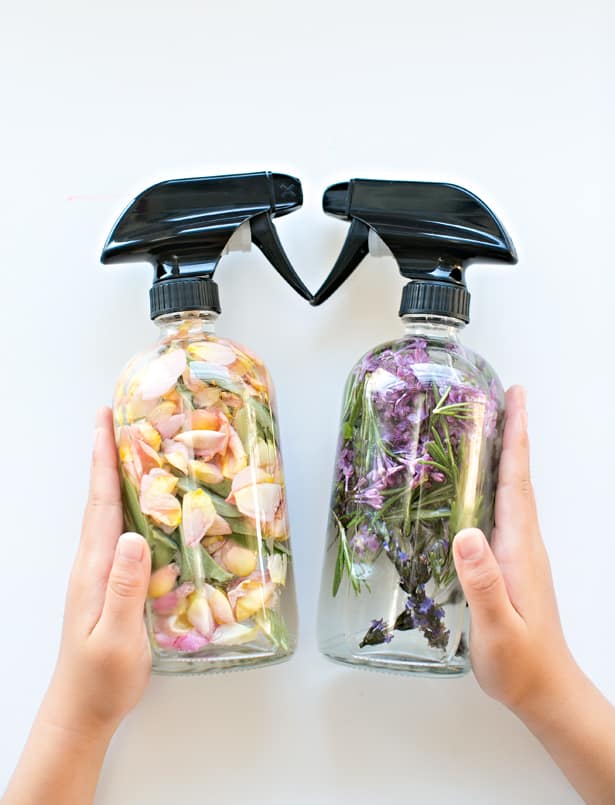 DIY Floral and Herb Perfume – Materials:
– Filtered water
– Assorted flowers and herbs
– Spray bottles
– Essential oils (we used lavender)
To make gift tags (optional)
– Watercolor paper
– Circle and hole puncher
– String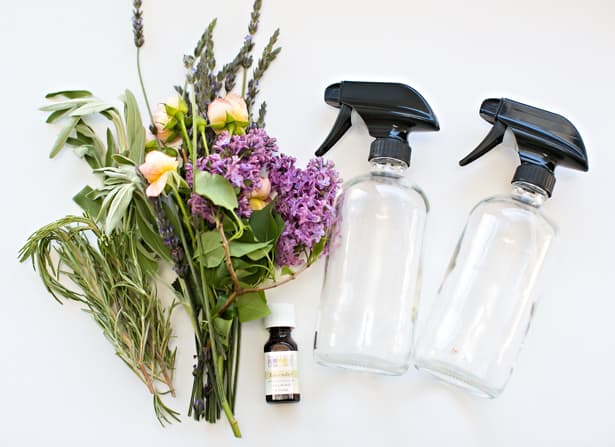 Instructions:
Step 1. Decide what scent you're going for. This is a great time to explore various herbs, flowers and botanicals with your child. As mentioned, we decided on a lavender (dried), rosemary, lilac perfume as well as a rose and sage one. We used lavender essential oil for both perfumes as that's all we had but you could certainly use different essential oils for variety.
Step 2. Have your child cut or tear the herbs and flowers and add them inside the bottles until about 3/4 full.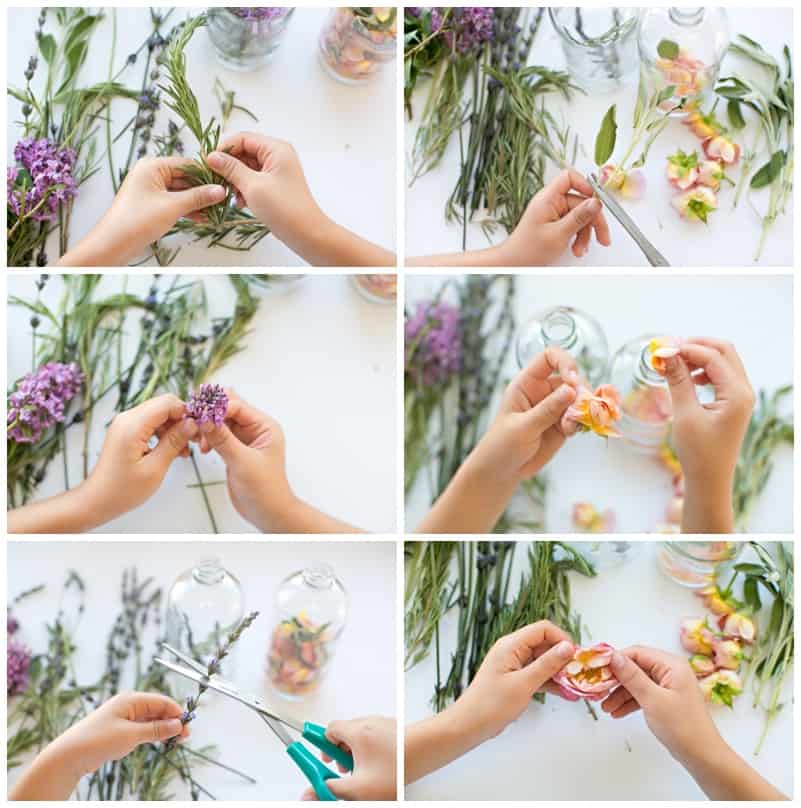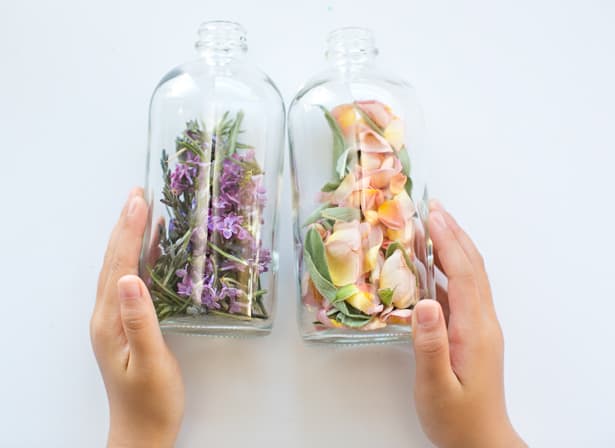 Step 3. Add several drops of essential oil to each bottle. We added about 6-7 drops each.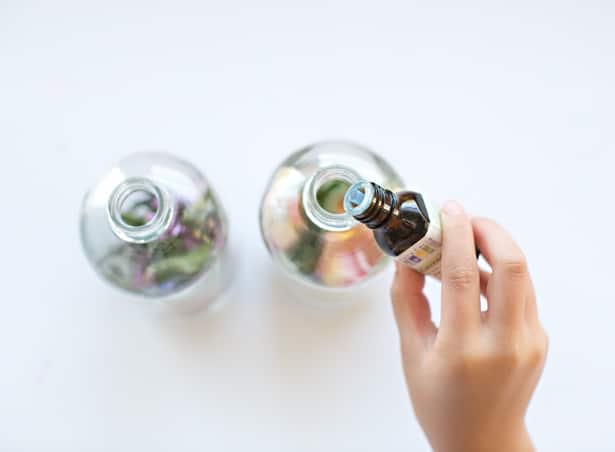 Step 4. Add filtered water until full and shake to distribute the essential oil. You can use a funnel or a large pastry tip like we did to prevent spillage.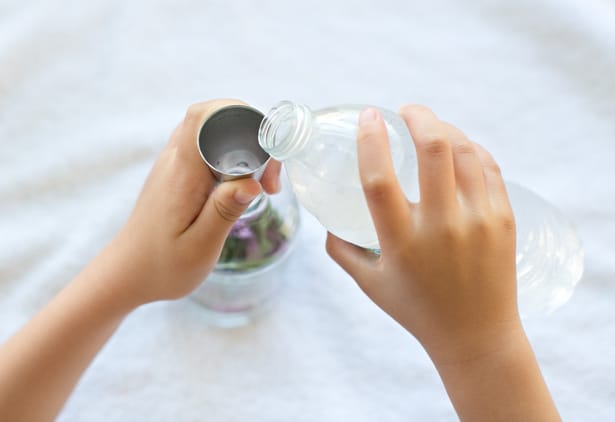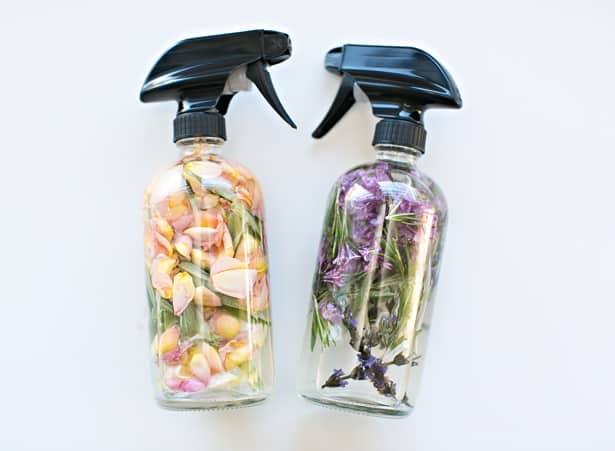 You can make a personalized Mother's Day gift tag to attach to your perfume. Simply cut out circles of watercolor paper, paint and use markers to write a Mother's Day message. Hole punch and attach with string to the bottles.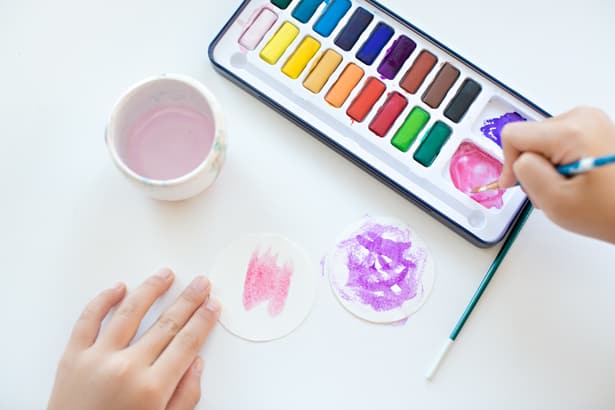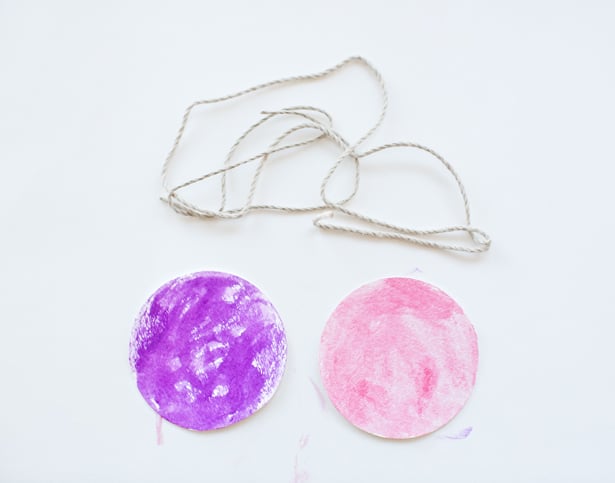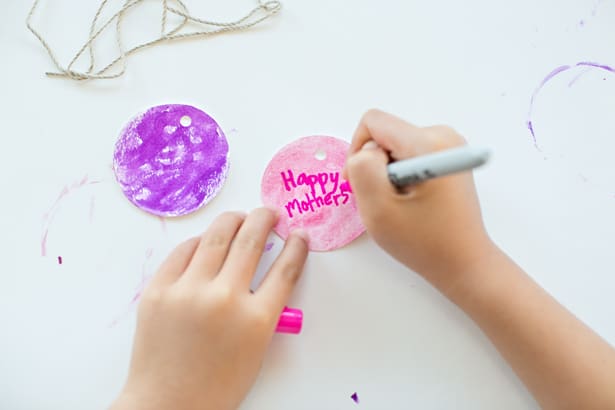 Aren't these perfumes just gorgeous? Okay so they're not really perfume as much as floral and herb scented water, but they do smell great when sprayed. The kids took at turn testing them out at bath time and had a blast. Not to mention the bath tub smelled awesome 🙂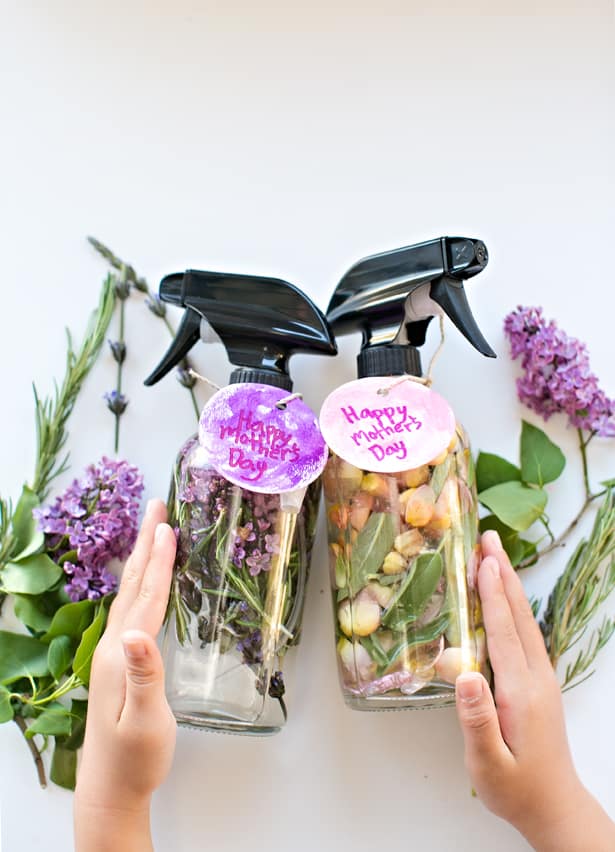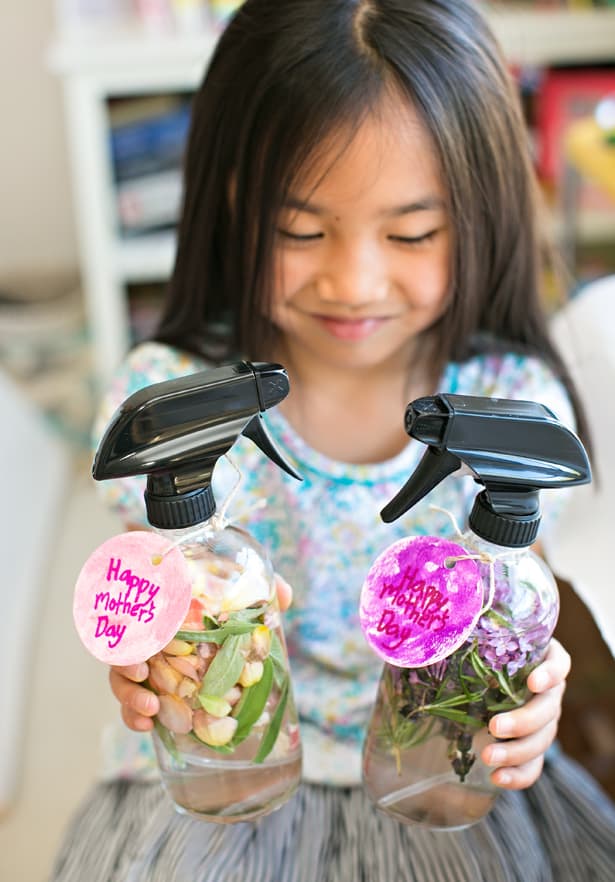 Note: using fresh herbs and flower petals won't last long, a couple of days at the most. The purpose is really meant to be a fun kid-made Mother's day gift or a fun exploration of plants and flowers. You can try using only dried herbs and petals if you want to preserve your "perfume" longer.
Thank you again to Jess Lam from @Tinkertots.My on Instagram for inspiring this idea!
Check out 50+ Kid-Made Mother's Day gift ideas here.
______________________________________________________________________________________________________

Disclosure: Some of the links in the post above are "affiliate links." This means if you click on the link and purchase the item, we will receive a small affiliate commission. Regardless, we give our promise that we only recommend products or services we would use personally and believe will add values to our readers.