Scroll down to watch the video below to see how to make this adorable Mother's Day Unicorn Flower Art with kids. Make sure to subscribe to our YouTube channel for more fun videos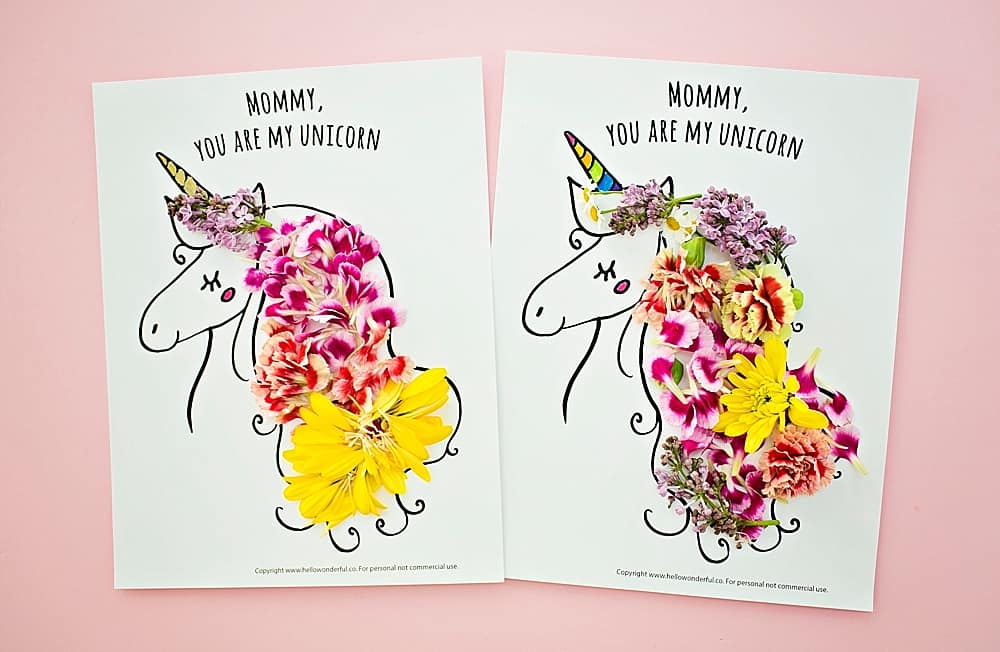 Make mom feel magical and unique with our Mother's Day Unicorn Flower Art! After all, moms are pretty special, one-of-a-kind super beings, just like a rare unicorn.
This gorgeous Unicorn Flower Art is inspired by a Mother's Day Flower Art portrait we did a few years back. We were also inspired by our talented friend Gina from Willowday's beautiful unicorn floral art, a print we happen to have and adore.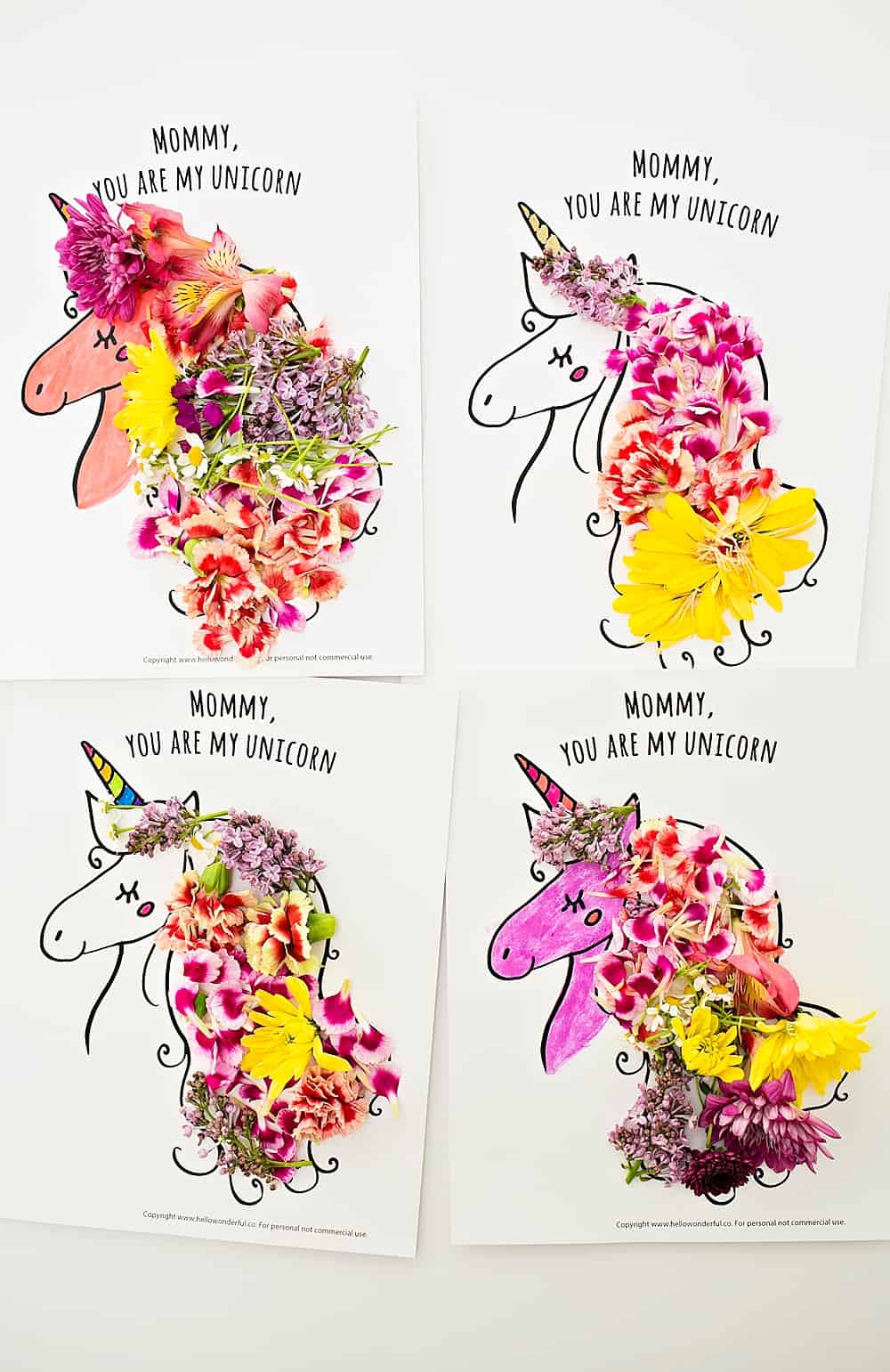 The best part about this flower art is that you don't have to be a pro flower artist. Set up a fun invitation to create for kids and provide them loose flowers, foliage and leaves to pretty up their unicorn. Each one will turn breathtakingly beautiful, I promise.
You can also have kids color in the unicorn or leave some parts blank as they desire. Here are examples for inspiration.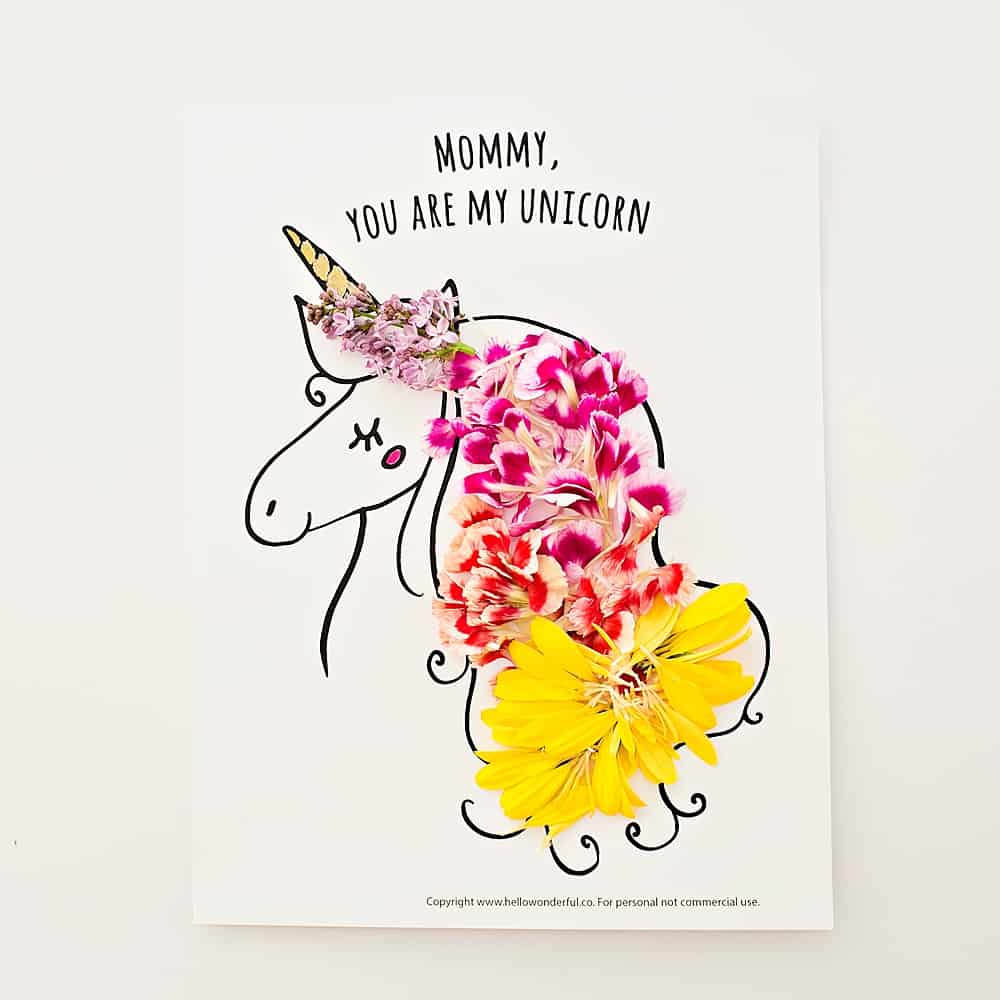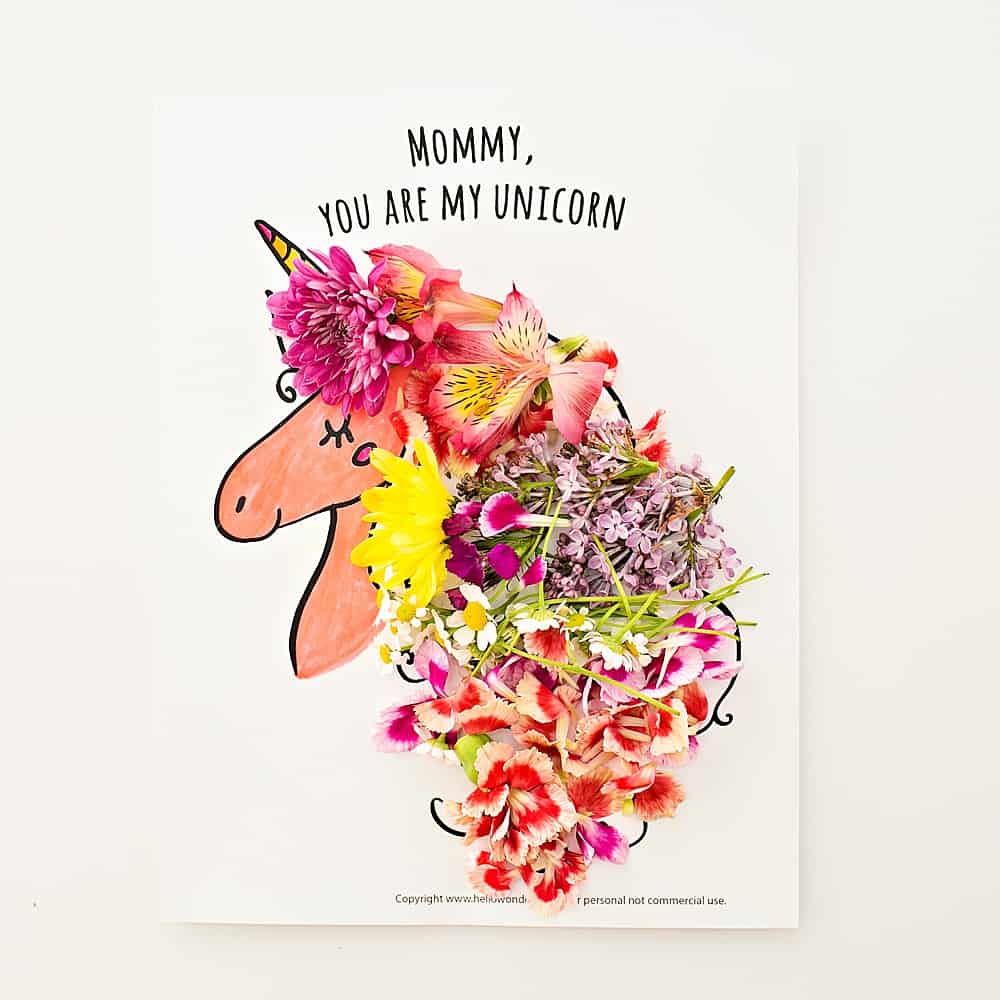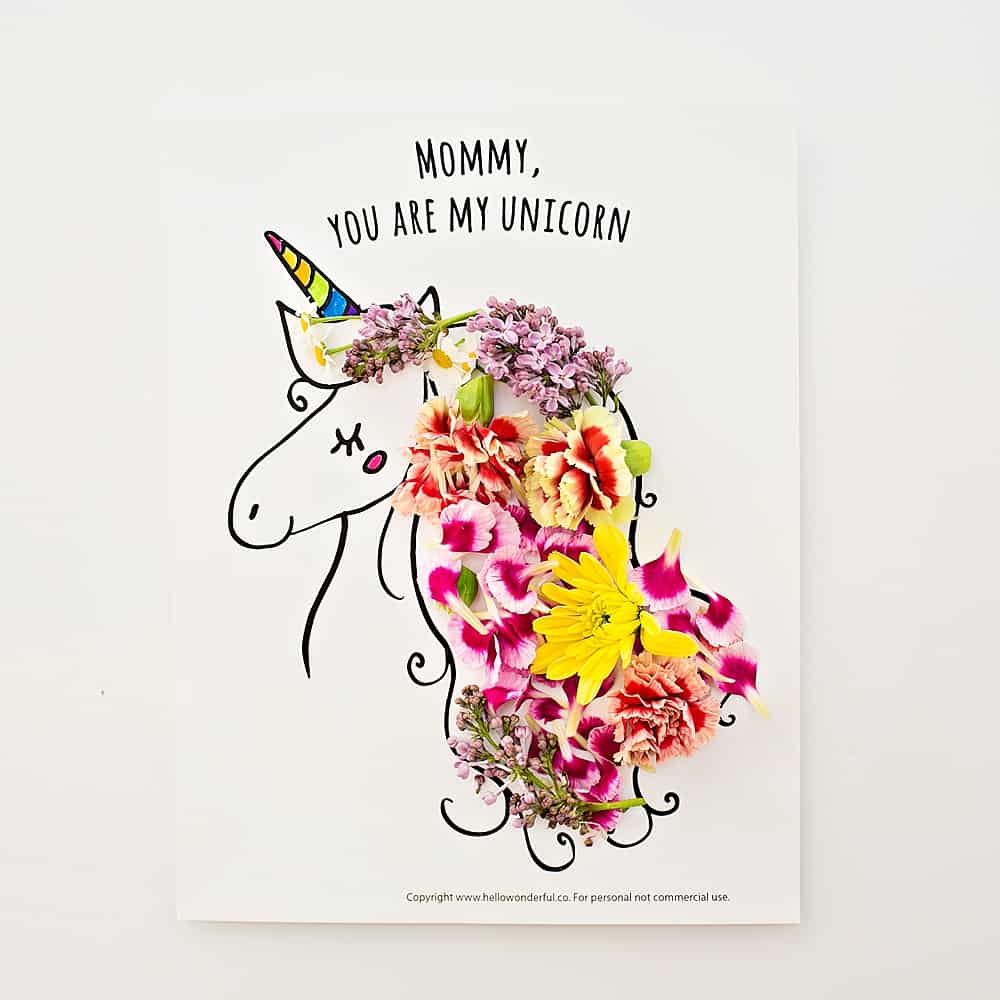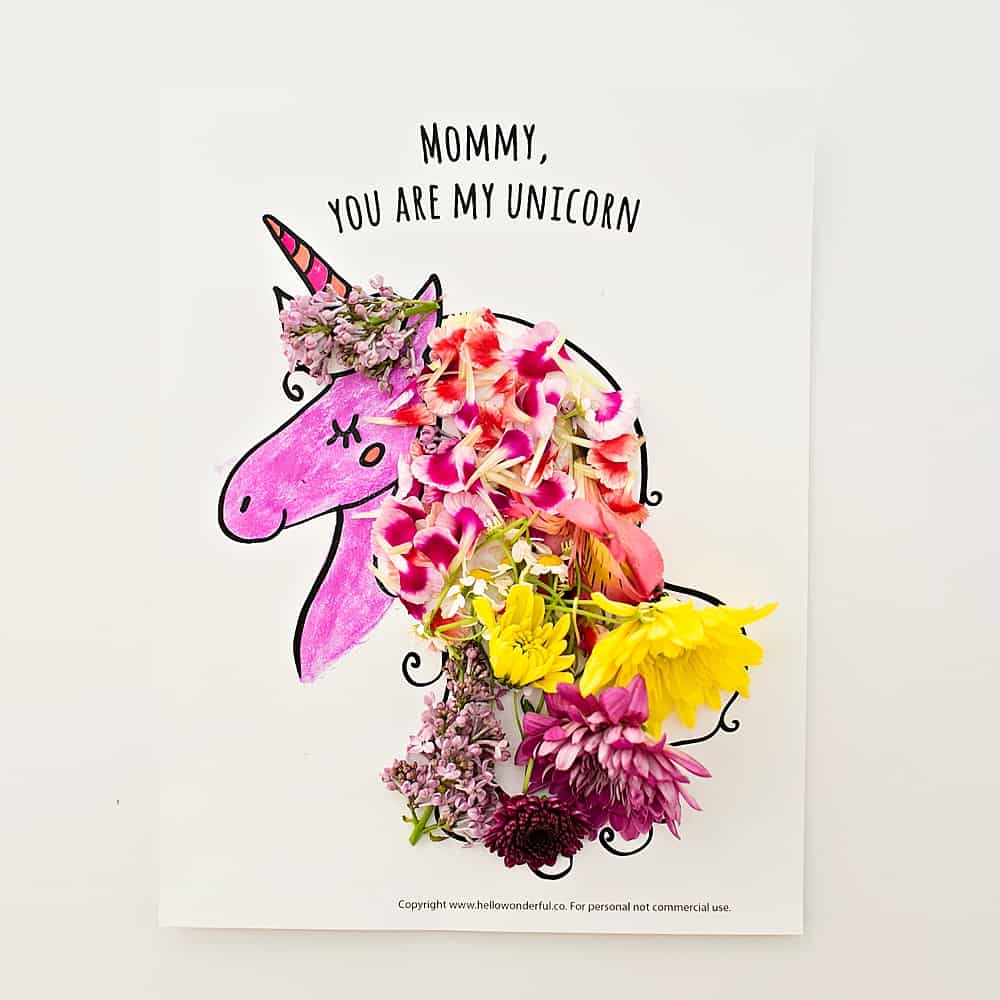 Get the printable to make your own pretty unicorn flower art for Mother's Day. A blank version is also available so you can fill in your own word instead of "mommy," such as mum, grandma, or auntie.
Mother's Day Unicorn Flower Art – Materials:
Printable Template ("Mommy" and blank version available so you can write in your own word e.g. Mum, Grandma, Auntie)
Printer
Flowers, Foliage, Leaves (fresh or artificial, like craft flowers)
Glue
Markers, crayons or colored pencils (optional)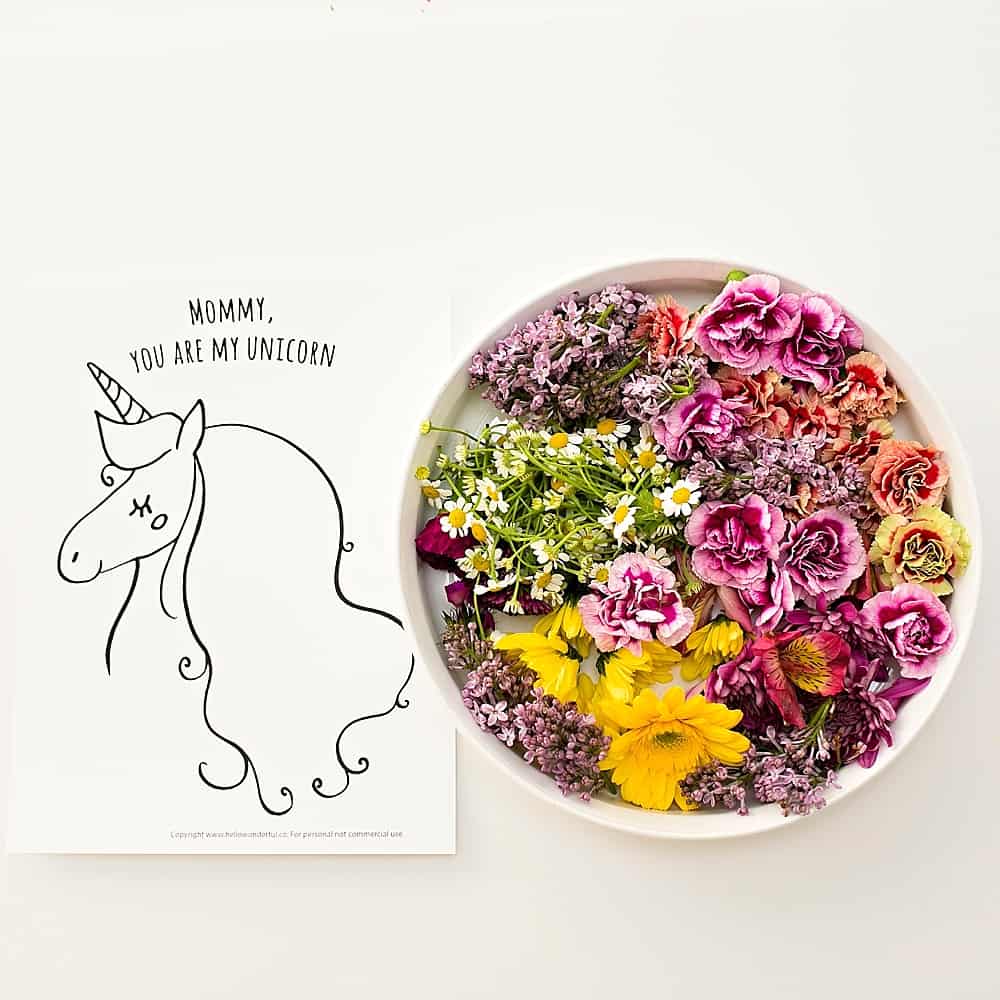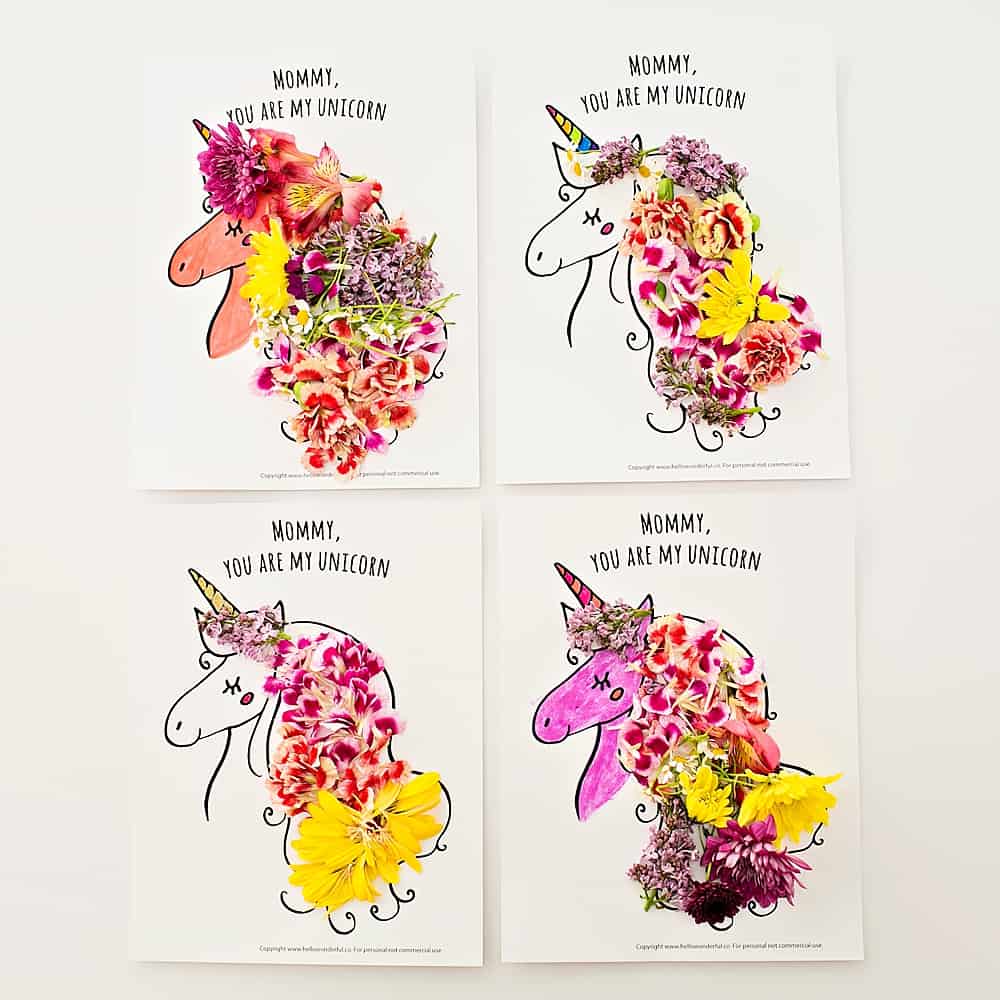 Instructions:
Print out the template.
Have kids color the unicorn body and head with markers, crayons, or any art material of their choice if they want, leaving the mane empty.
Arrange flowers and foliage on the unicorn hair.
After your arrangement, you can then glue down the flowers/foliage and keep it as an art print or card for mom, or start over with different foliage and flowers. This is a really fun invitation to create. Kids may need several "rounds" to decide on which print to make mom.
Note: Using fresh flowers is so pretty so that's the example we shared. However, yes, flowers do die. So we suggest doing this art within a day of gifting mom the art OR use craft flowers and keep it forever. You can also snap a photo and print out your art and hang in a frame! There's really no right way to do it, so show off your beautiful unicorn flower art as  you'd like! Mom will love and appreciate it no matter what.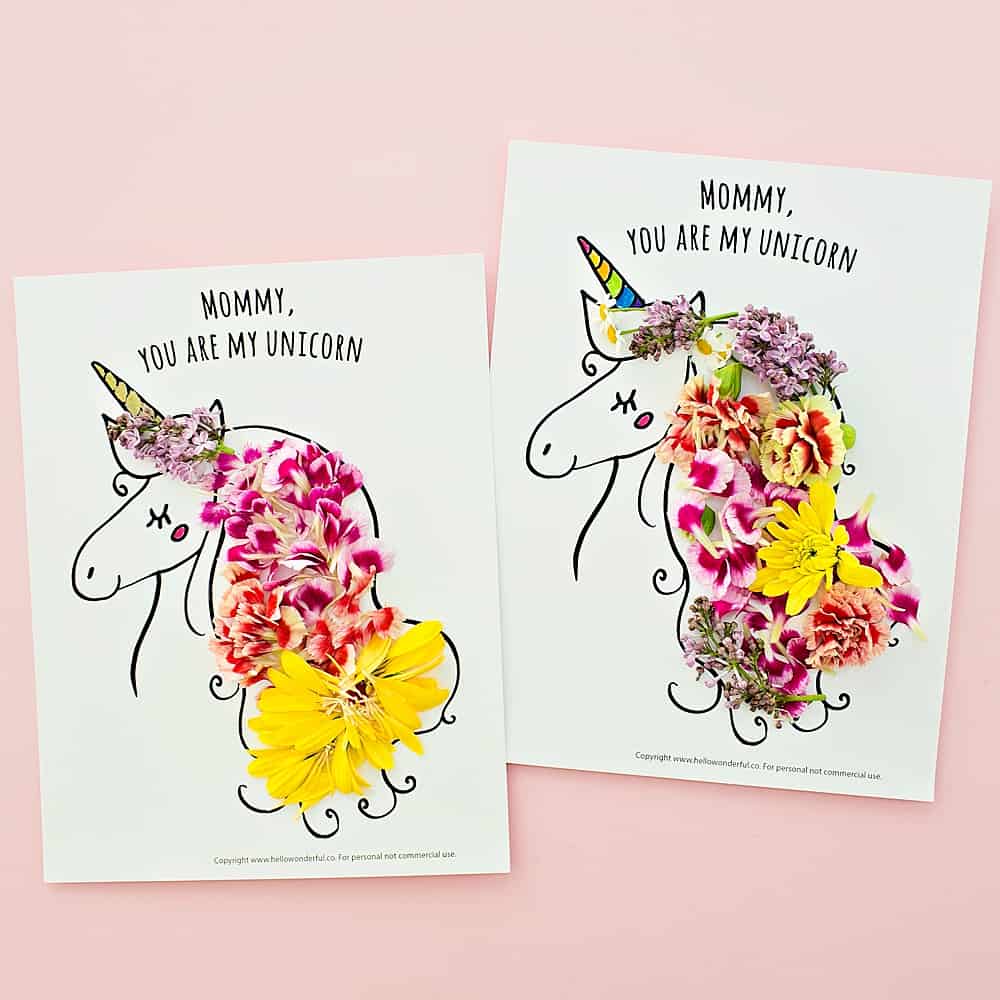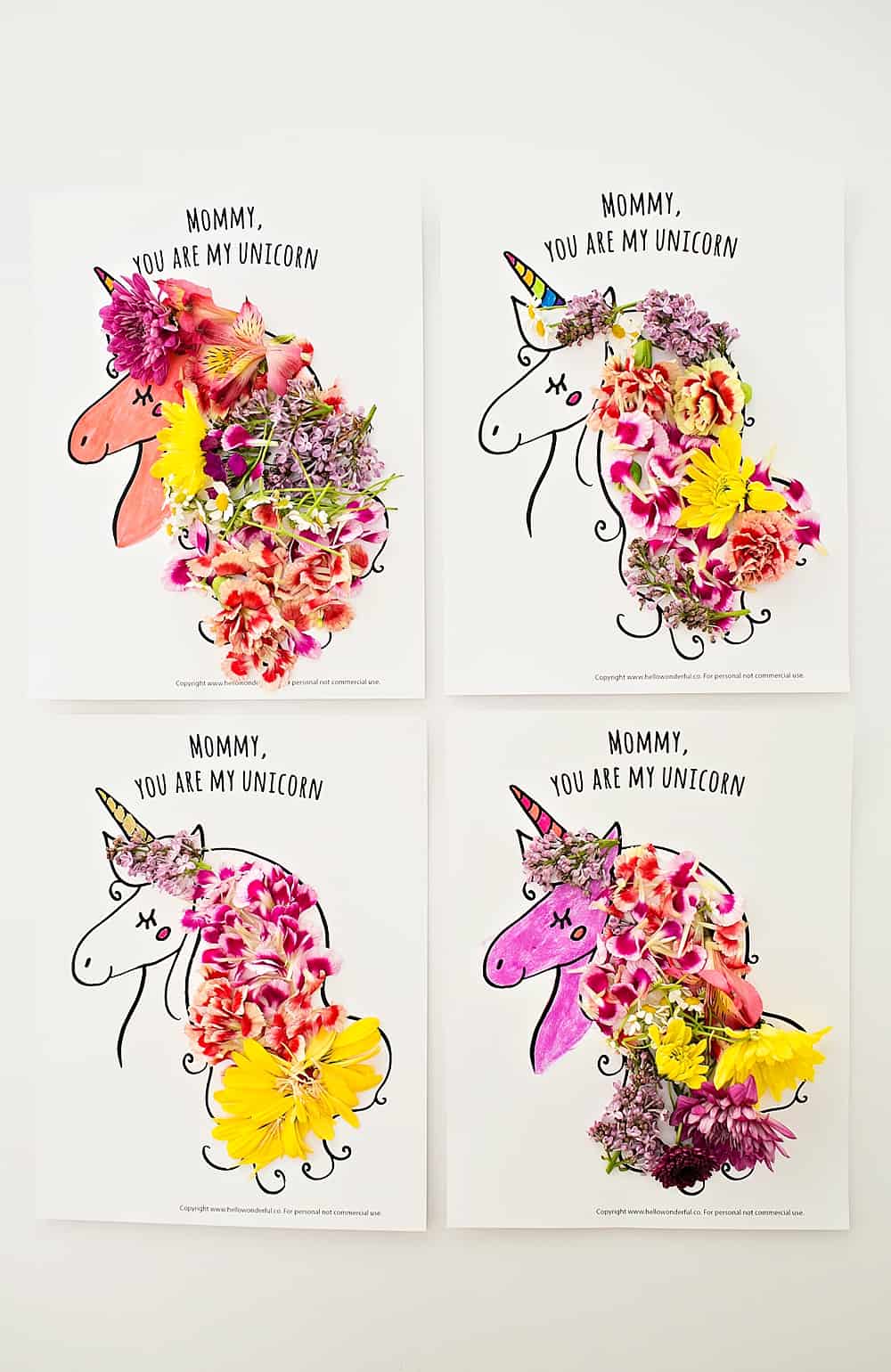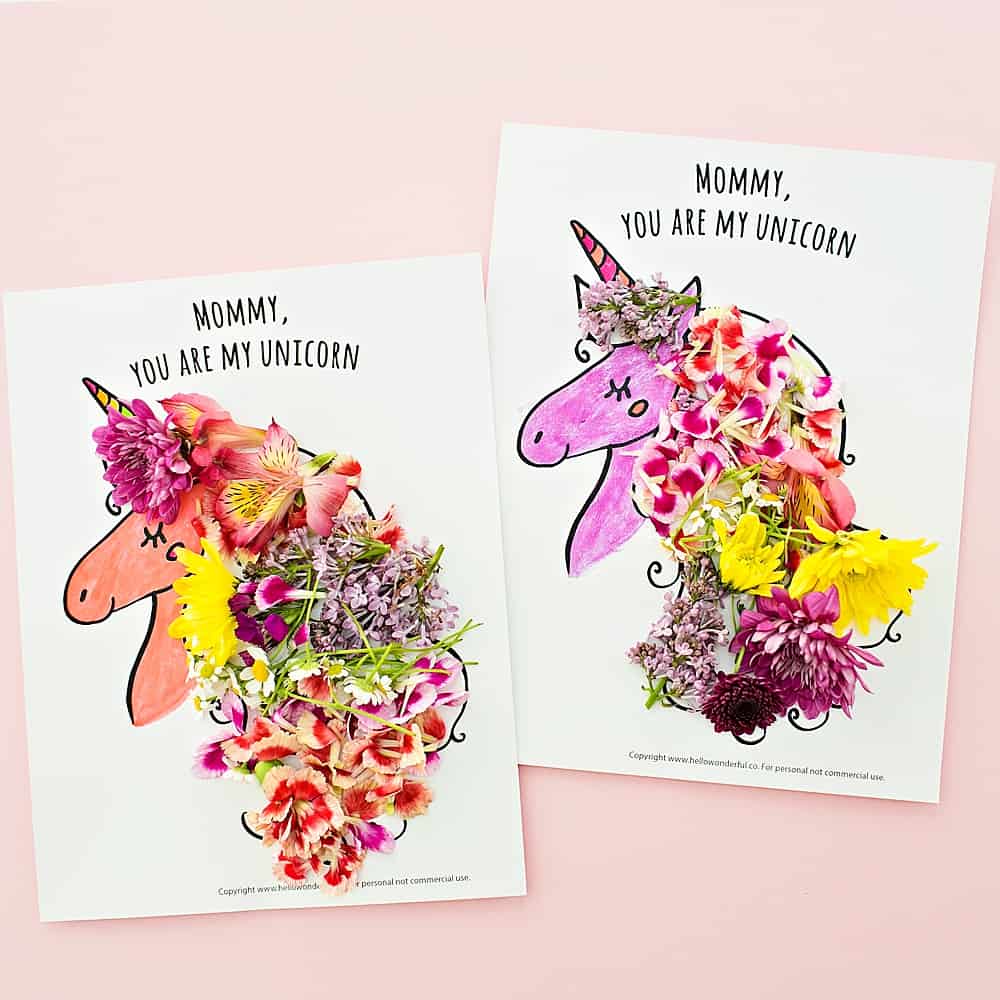 Watch the fun video below to see how simple and lovely it is to make this Mother's Day Unicorn Flower Art.
How are you celebrating mom's magical sparkle this year? Check out more 50+ more Mother's Day Handmade Gifts from kids.
Or why not send her an actual unicorn?!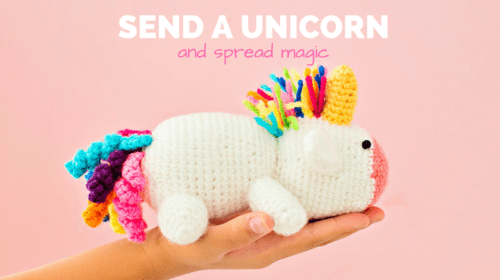 Disclosure: Some of the links in the post above are "affiliate links." This means if you click on the link and purchase the item, we will receive a small affiliate commission. Regardless, we give our promise that we only recommend products or services we would use personally and believe will add values to our readers.