We've featured the creative PLAE brand of customizable shoes for kids before and are big fans of them. My kids both sport PLAE shoes and they really do offer comfort and fit along with almost every color and design option with their unique, interchangeable tabs.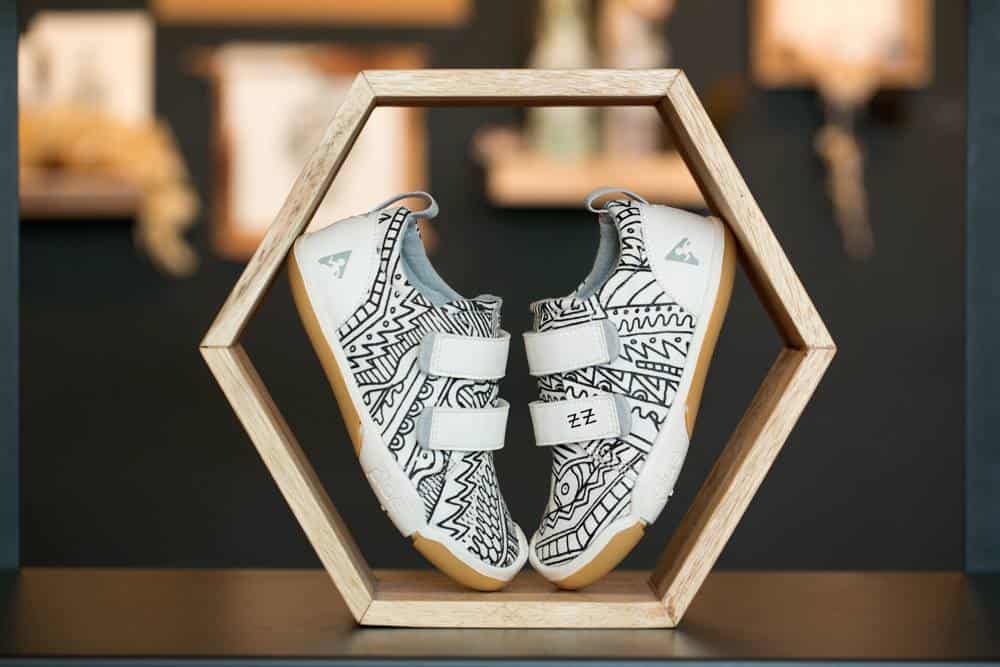 PLAE's just launched a new artist series aptly called "Art of PLAE," a limited edition series that expresses kid style and creativity. The "Roan" shoe is a blank slate kids can color in lets them wear their creativity on their feet.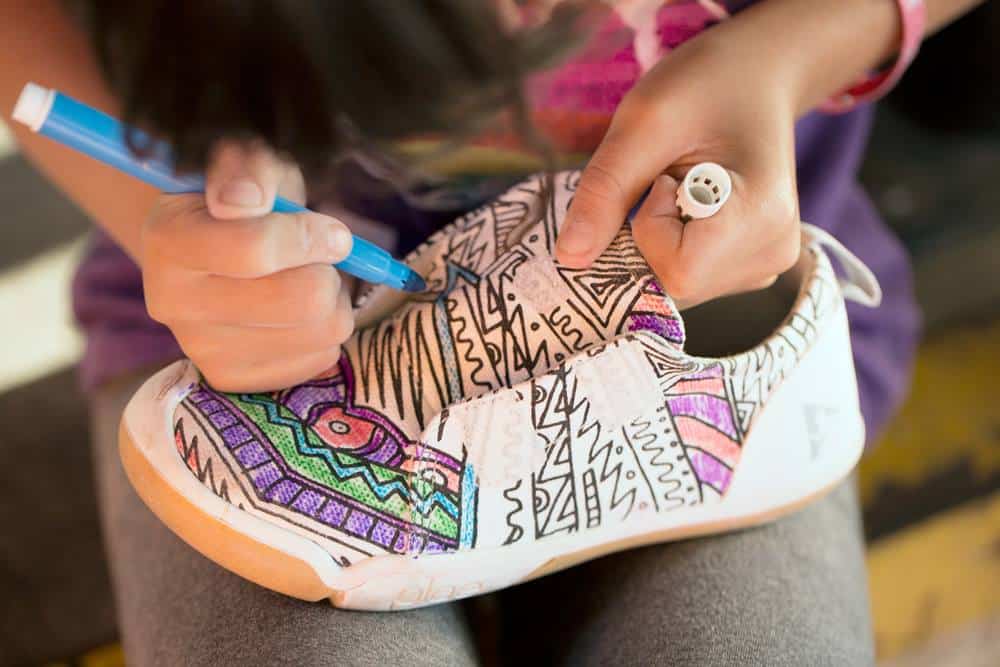 The shoes are canvas backed and come with PLAE's signature tabs you can switch out. A bonus art gift is included with each purchase.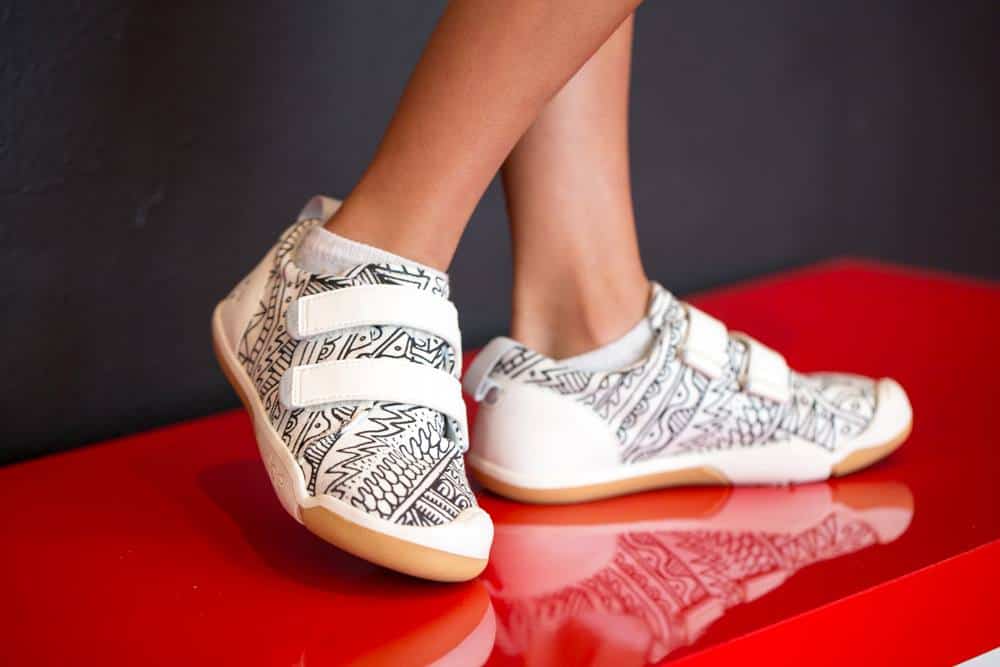 The Roan is also offered in a bold and bright filled-in style – also available as a limited edition shoe.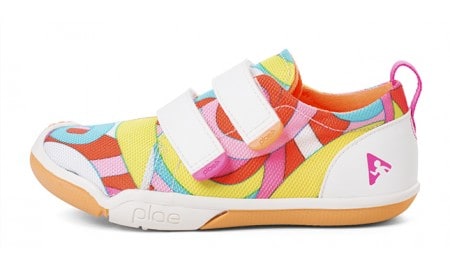 Excited to see what else pops up from the Art of PLAE line. Fashion meets artist creativity has been seen in adult fashion for a while, so it's nice to see it being applied to kids.
Find out more over at PLAE.
(All images via PLAE)