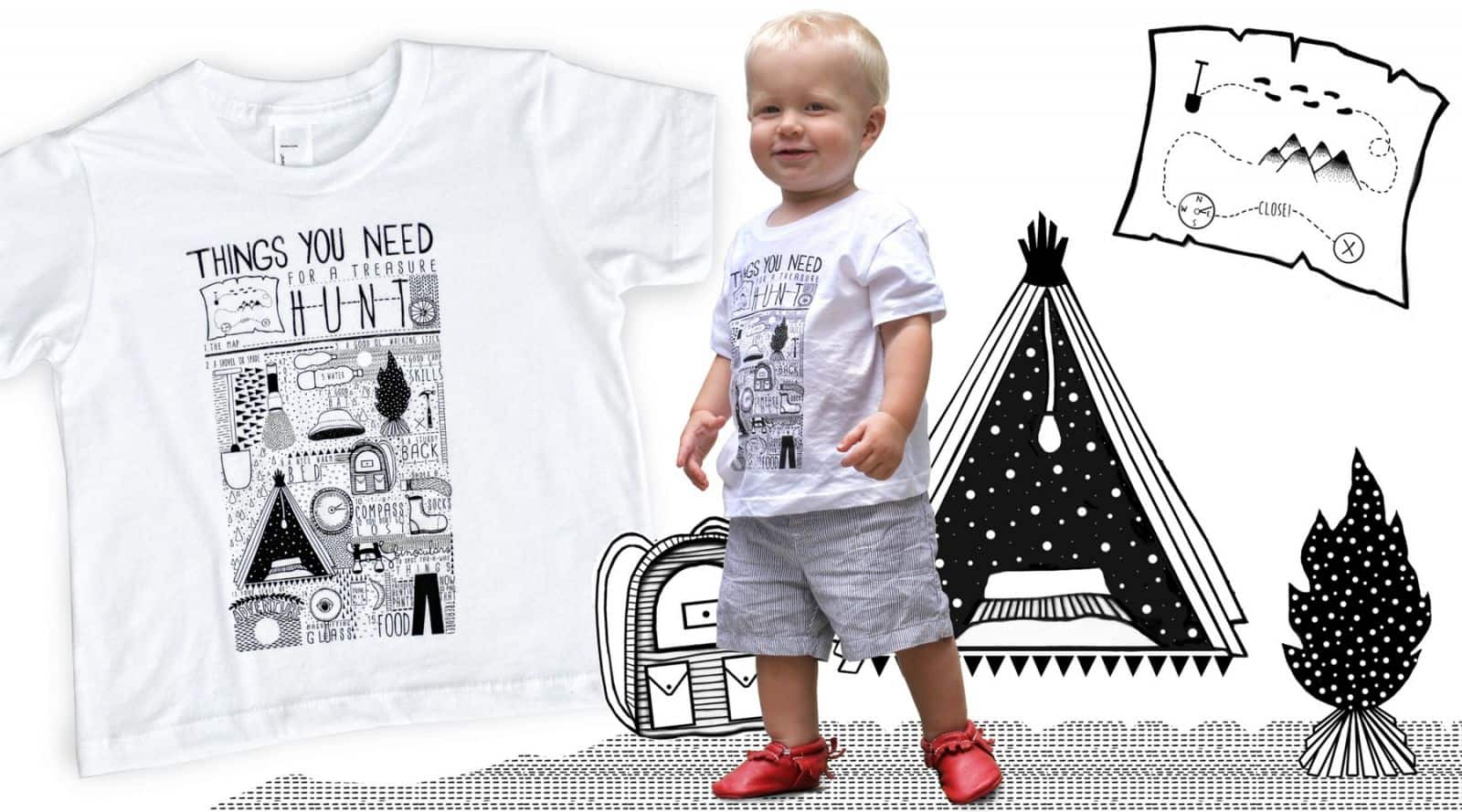 Sure, kids have a lot of t-shirts, but how many are one-of-a-kind tees created by unique artists all around the world? The Curated Tee is a neat t-shirt subscription service for kids that delivers one monthly tee featuring a guest artist. The tees fit kids age 1-6 and are gender neutral – this is a great option if you have siblings and are often passing down clothing. The creative designs are printed on soft cotton tees using water-based inks.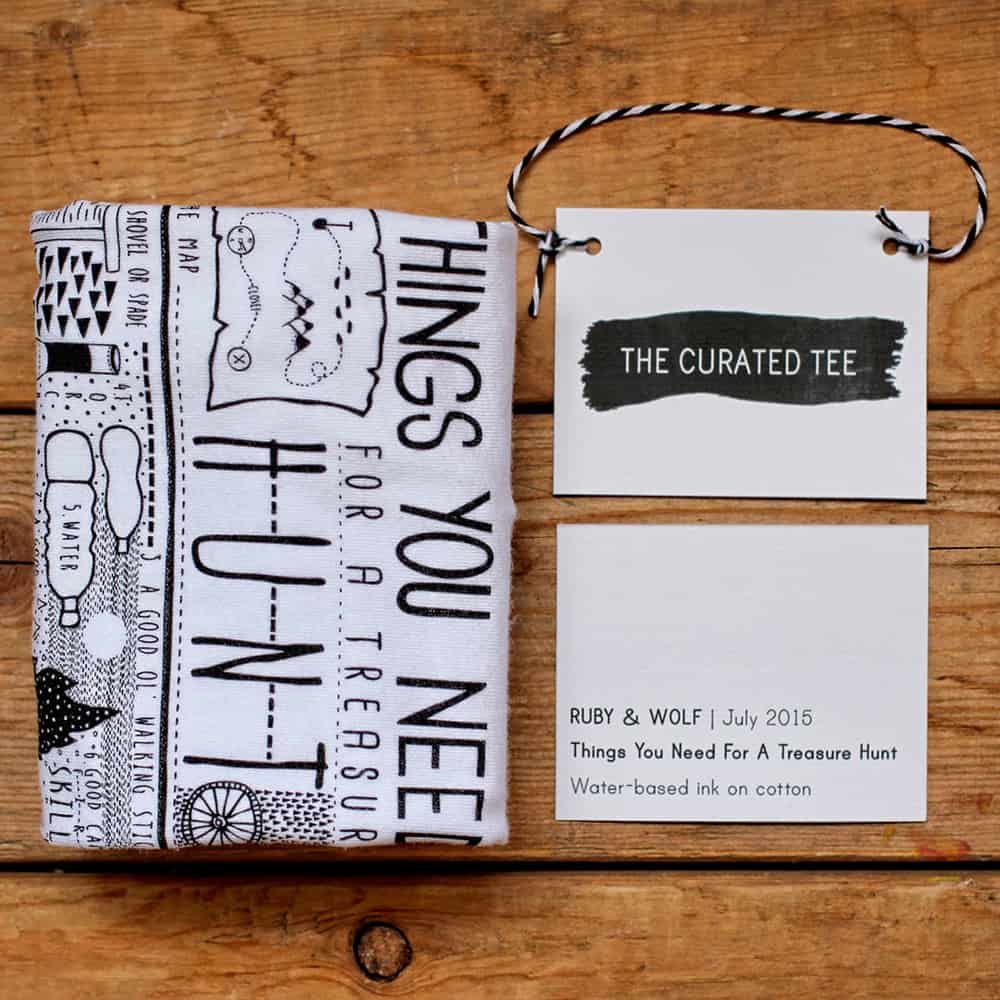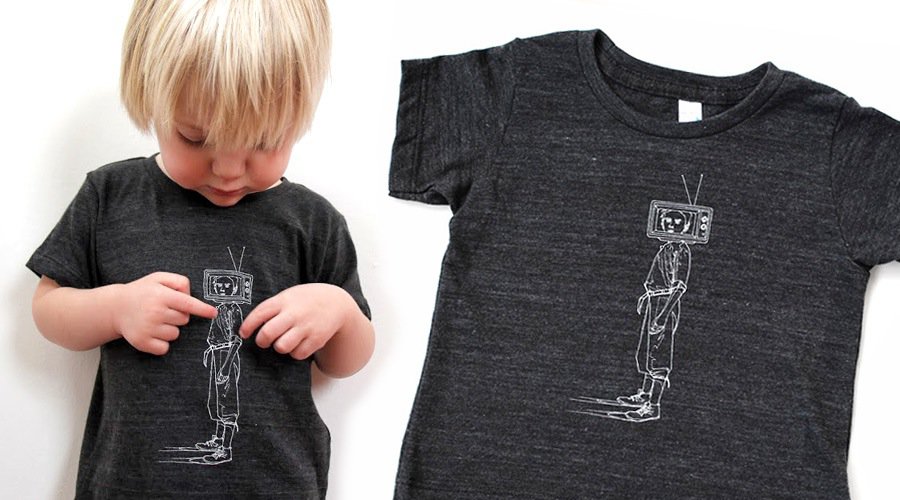 Founded by two moms, Vanessa and Mandy, the Curated Tee is defintely something that appeals to parents who appreciate and support small artists and want their kids to do the same.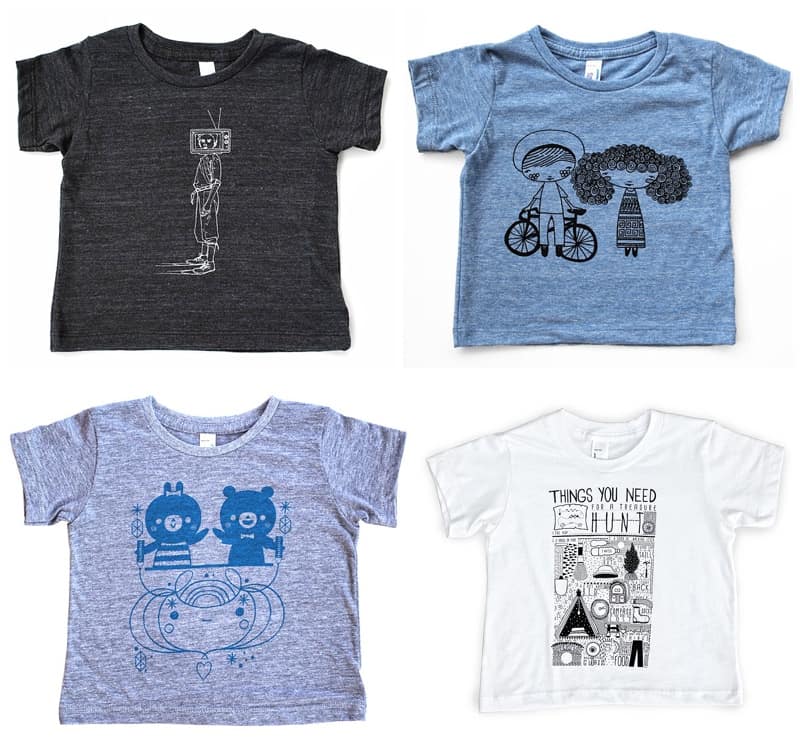 Vanessa and Mandy tell us, "encouraging children to make art is obviously a fundamental part of our business too. In conjunction with each month's tee we also email a digital download for parents to print out and work on with their little one. It includes a full-page reproduction of the month's design and extension activities based around the image and art style."
To share their vision with us, they are sharing their latest printable which goes along with this month's featured artists, Ruby & Wolf, for the tee titled "Things You Need for a Treasure Hunt."
DOWNLOAD the printable and activity here.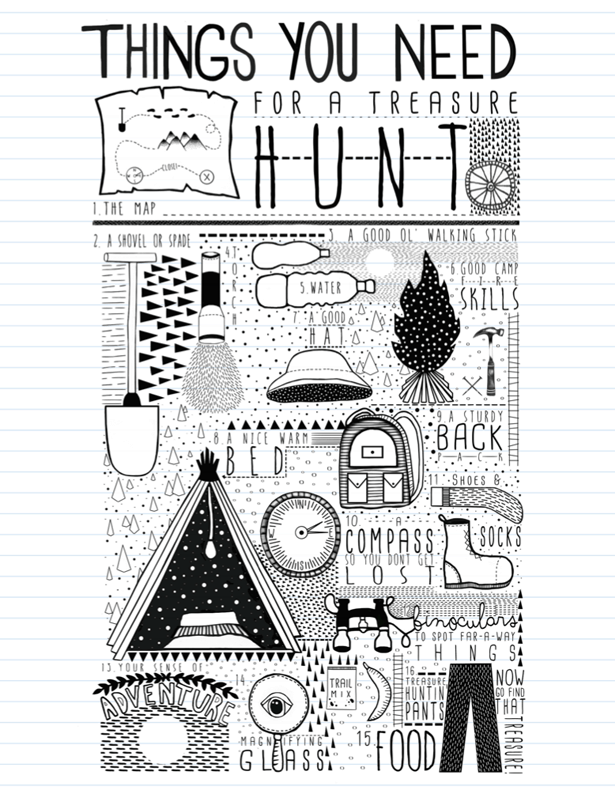 Find out more about on The Curated Tee's website. They offer flexible subscriptions starting at $20/month which goes down if you select their 3 or 6 month plans. What's cool is that you can also order the month's design and get just one tee, although you'd have to wait until the following first of the month to do so.
(All images via The Curated Tee)