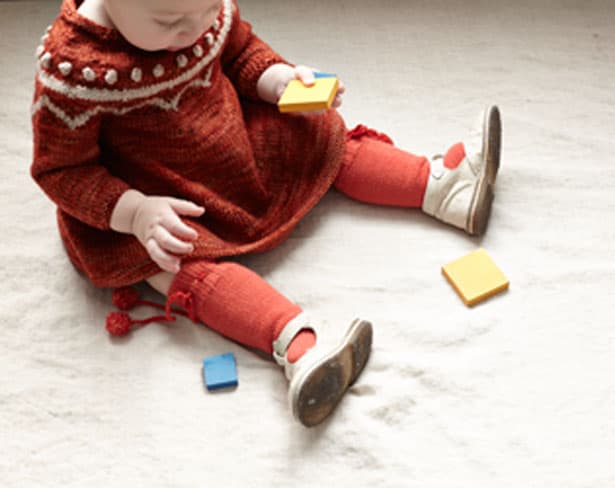 Misha and Puff offers beautiful handmade knitwear for baby and children designed by mom Anna Wallack who was inspired to start the line after making cozy and stylish knits for her baby son.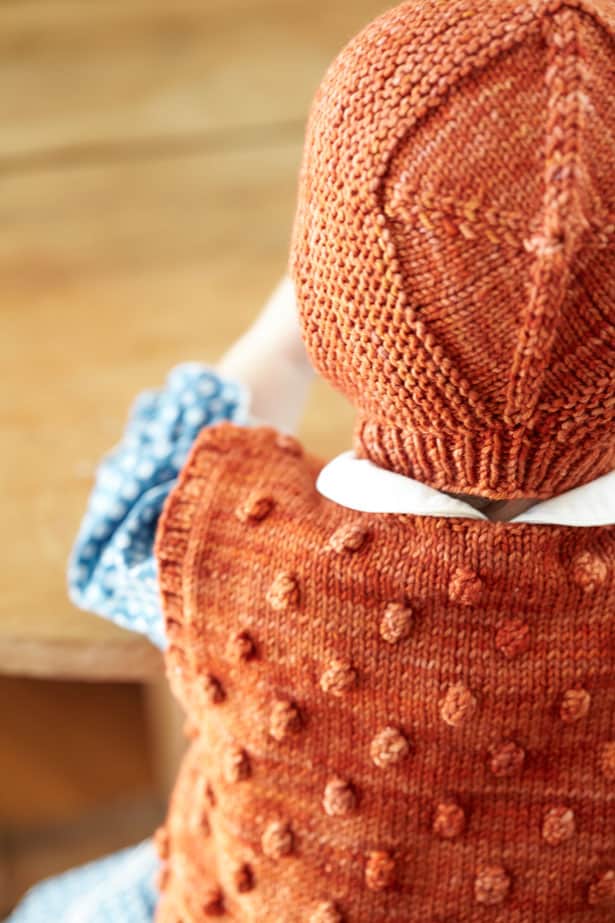 These quality goods are ethically made with an eye towards styling with details like pom poms, zig zag, and popcorn designs. Each piece is designed in the US and thoughtfully hand made in Lima, Peru where the women who knit them are given opportunities to support their families through working from home or at a knitting center that provides meals and childcare.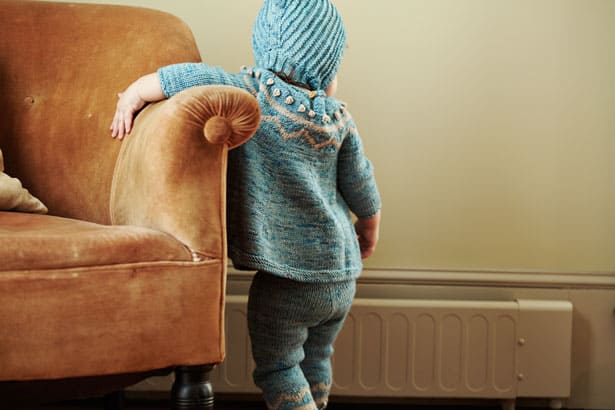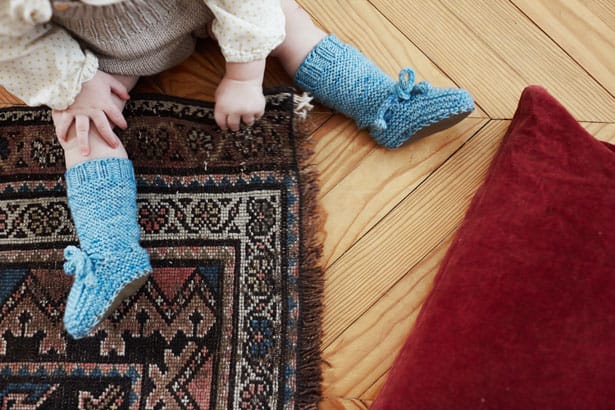 Misha and Puff works with soft natural yarn fibers like Merino wool that is soft and hand-dyed. Wool can be a great material for baby's soft skin as it's a natural fiber. Misha and Puff's wool knitwear is washable, definitely a must for baby clothes, and isn't itchy like you would think most wools are.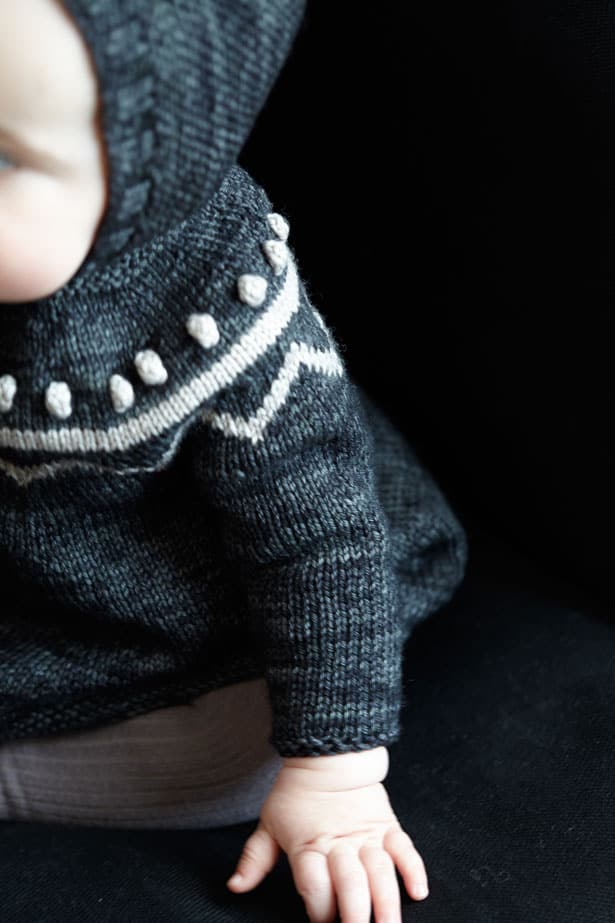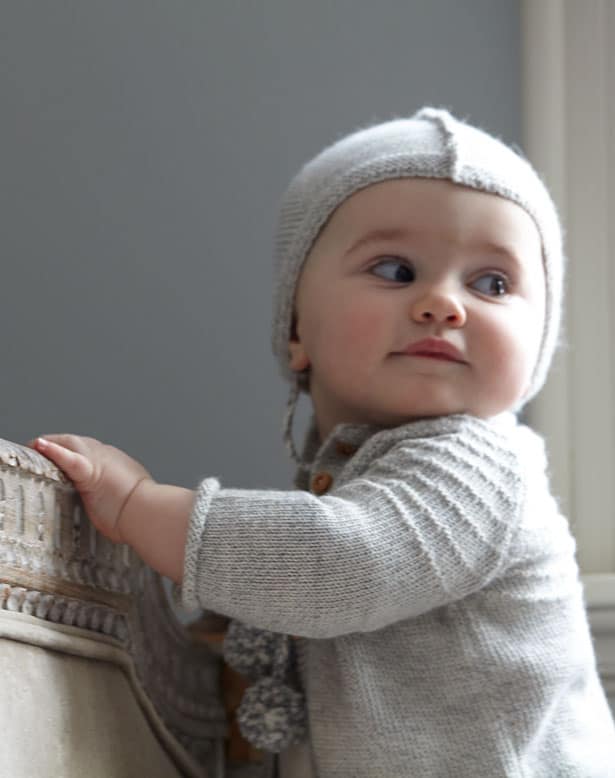 For their Fall/Winter 2015 collection, Misha and Puff created a set reminiscent of the New England seaside and landscape. From sweaters and onesies in wintery cinnamons and charcoal, to bottoms, vests and accessories in overcast grey and cloudy blue, the heirloom pieces are great to keep little ones warm this winter.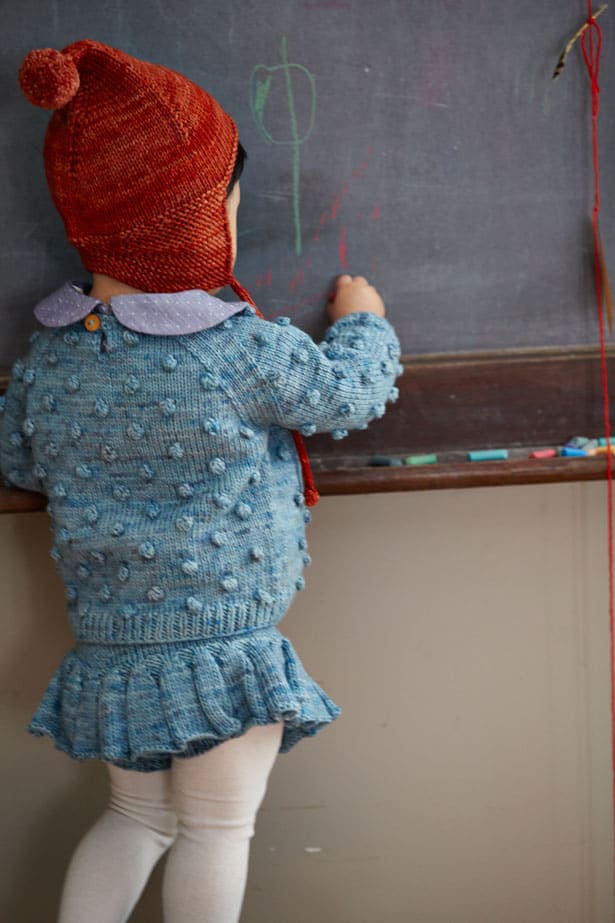 View the full collection over on Misha and Puff's online shop.
(All images via Misha and Puff)