If you have a little girl like I do, you'll know that hair ties are a must-have accessory. And you'll also know that they find themselves lost easily so it's good to have lots of them on hand! Here are 6 ways to make an easy hair tie. From modern ties to sparkly glittery bands, unique wooden ties and more – these simple options will keep locks neatly tied up in a stylish way.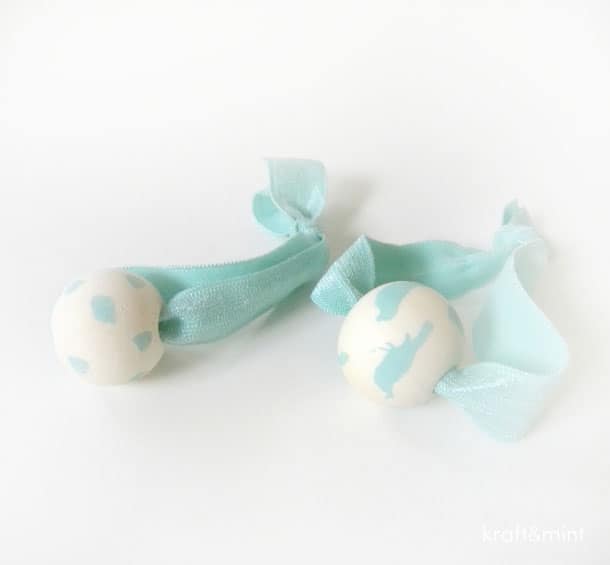 Stamped Beaded Hair Ties (via Kraft & Mint) Chunky wooden beads give a modern look to any hair tie and I love this creative idea of stamping them to give that bit of extra flair.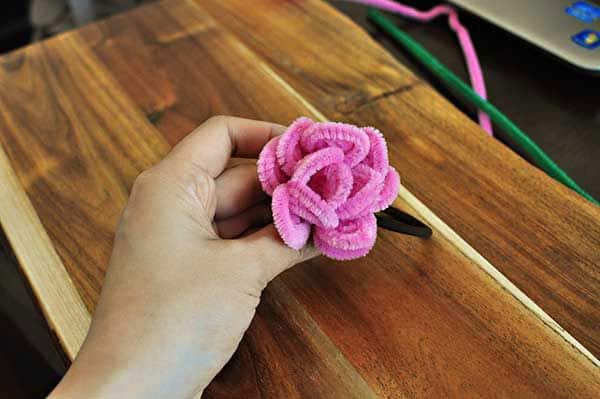 Pipe Cleaner Hair Tie (via Crafts Unleashed) Here's a neat idea for taking a common craft supply (pipe cleaners) and turning them into pretty flower ties!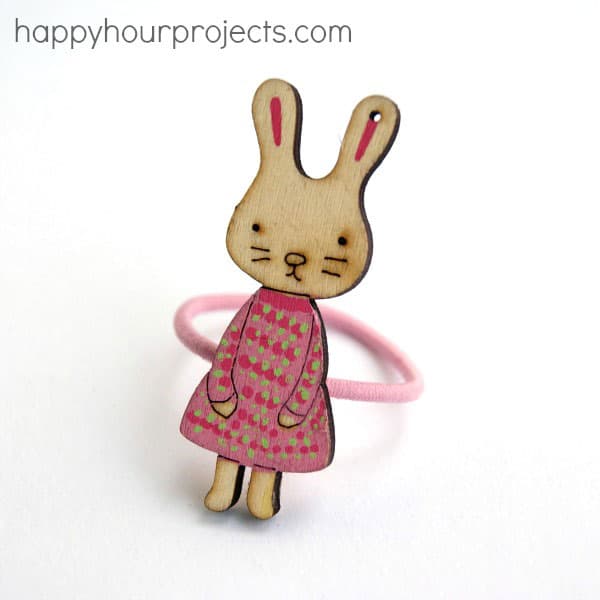 Wooden Tag Hair Tie (via Happy Hour Projects) With some already embellished wooden tags, you can easily turn them into fun little hair ties in just about five minute's time.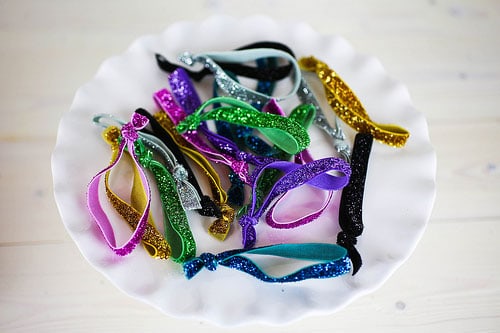 Glitter Hair Ties (via The Nerd's Wife) Whip up a batch of these glitter hair ties in no time using different colored glitter elastic. These are basics to have on hand that add a touch of fun sparkle.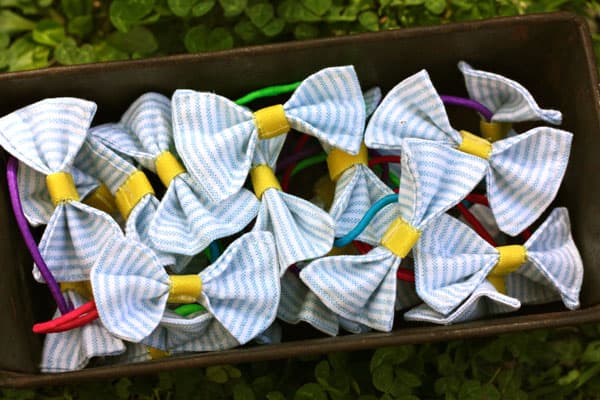 Bow Hair Ties (via Buzzmills) For a bit more dressed up look, try these bow hair ties with just a bit of fabric and simple sewing.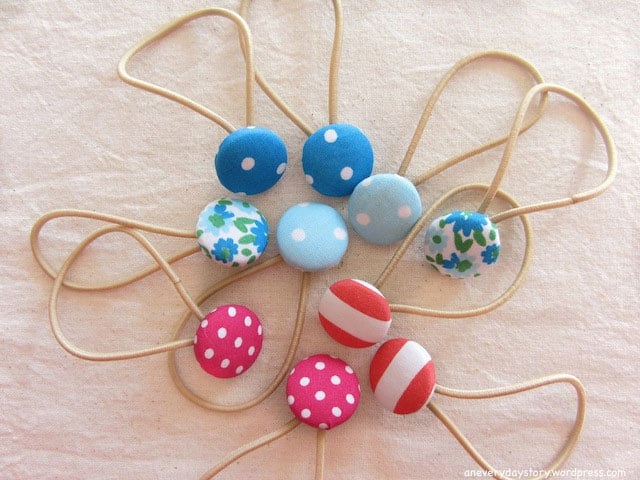 Button Hair Ties (via An Everyday Story) A little button mold is required to make these, but once you have one, you can pop out cute button hair ties in any colorful designs and fabric of your choosing.
Also see:
10 Crazy Simple DIY Headbands For Girls
6 Pretty Accessories Made From Pasta!