Sarah Jane Studios
offers the best memories of childhood, all wrapped up in whimsical illustrations that can be found as art prints. Created by mom of four, Sarah Jane, the shop started off as her passion for "illustrating childhood." Sarah shares on her site
"I believe that pictures, stories, design and color shape the way a child perceives the world they live in."
You can feel this through her beautifully designed children's art prints. Here are some of my favorites.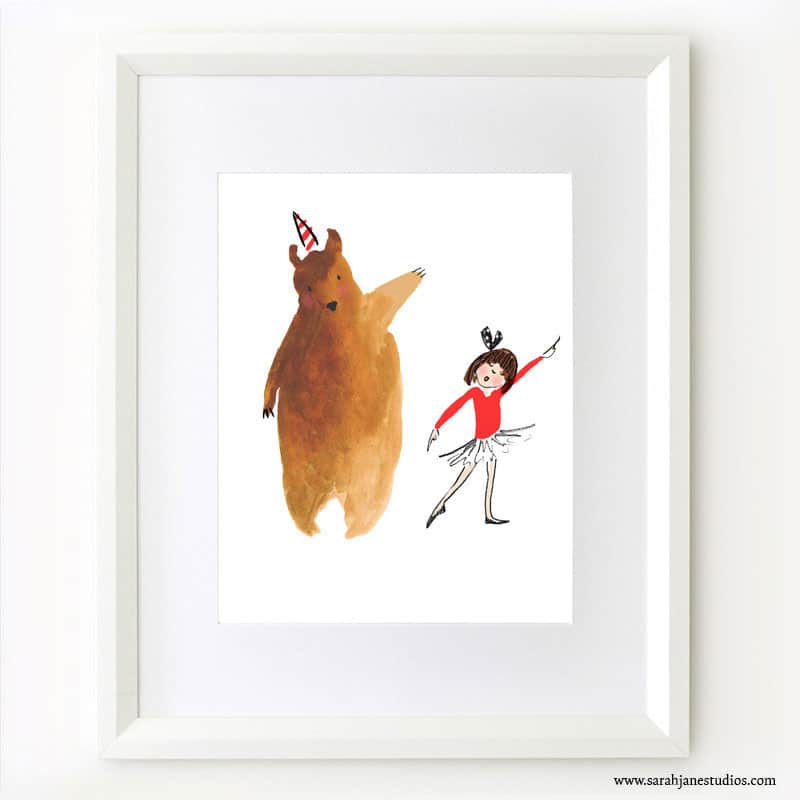 "Dancing Bear"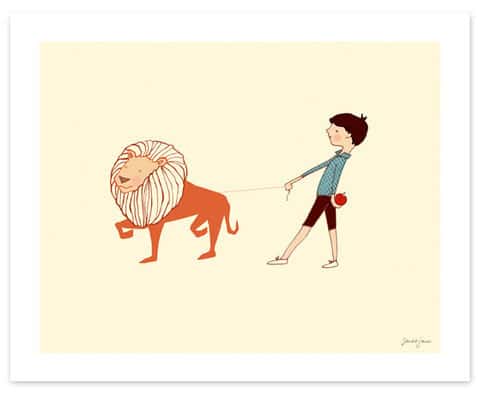 "Take Me For a Walk"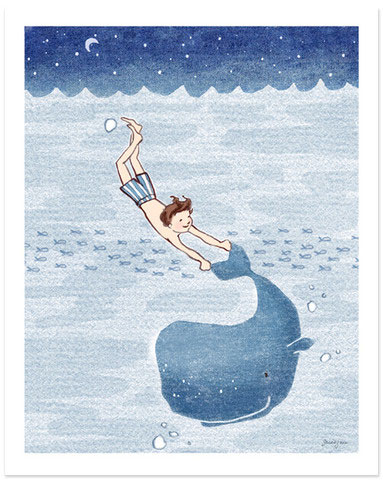 "Whale Dreams "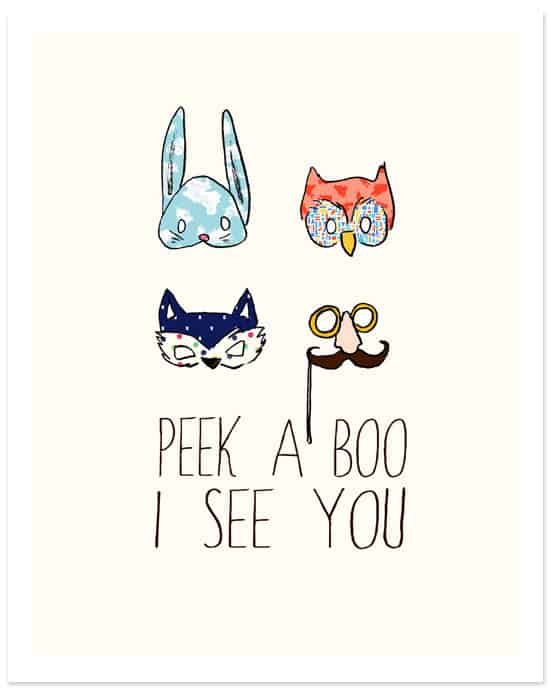 "I see You"
I also adore the "Be" collection of prints which come as a set of 6 (Be Happy, Curious, Nice, Smart, Friendly and Patient). Wise words for young and old. I plan on getting this set soon for my children.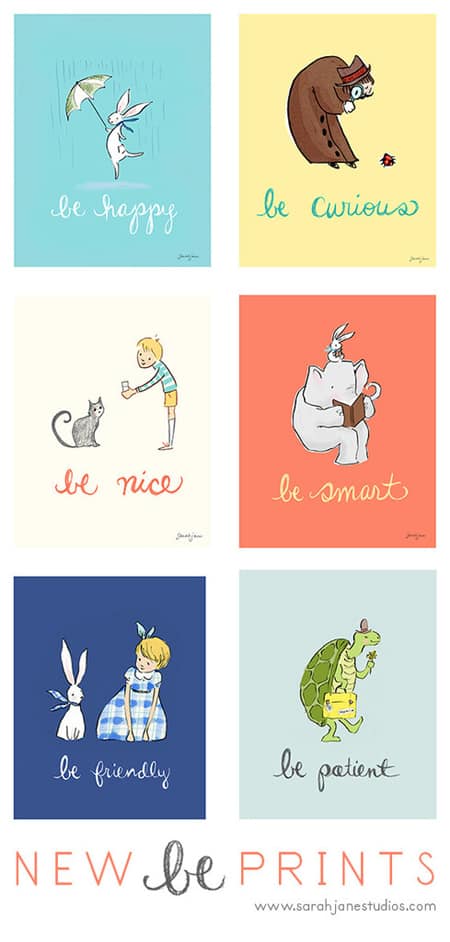 Each fine art print is created from hand-drawn illustrations and printed on archival museum paper. Sizes range from 5×7″ all the way up to 16×20." Take a look at all the prints here and make sure to also check out Sarah Jane's equally adorable line of Paper Play, Wallpaper and Printables.