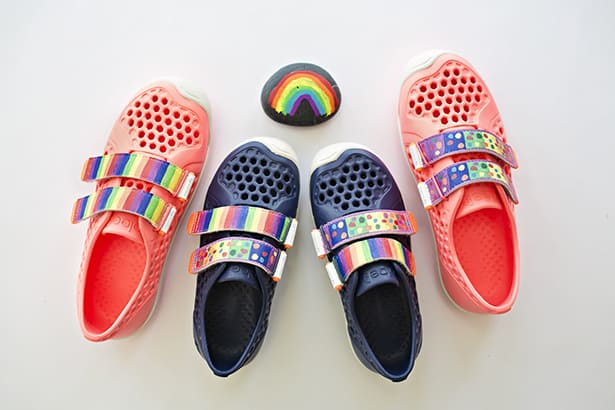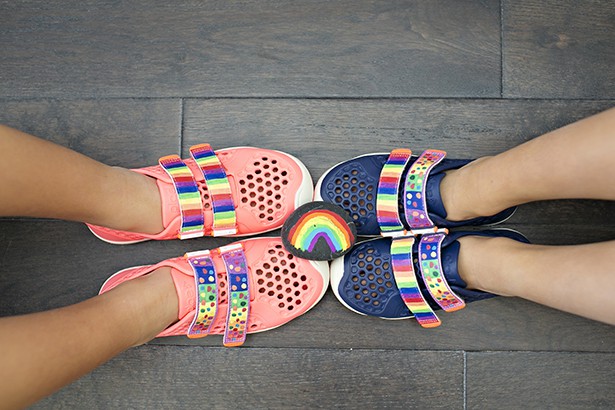 I'm thrilled to announce a wondereful collaboration with PLAE shoes and my daughther Alia's kindness project, the Rainbow Rock Project. If you recall, Alia started leaving rainbow rocks out in the world in early 2016 with help from kind strangers across the world to sponsor a rock for $1.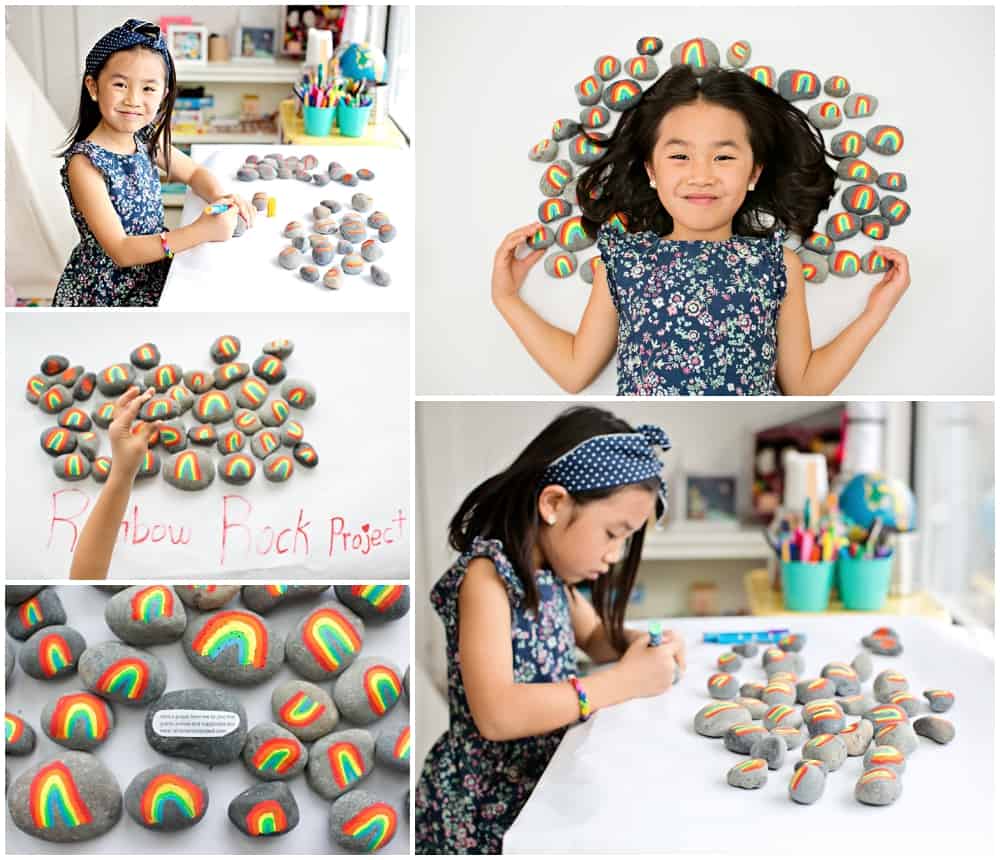 Alia has donated all funds raised to her cause of choice, the Bay Area Rescue Mission, a homeless shelter.
To date she has raised over $2500 for the Mission. Below is her first milestone check for $2132 which she proudly presented to them.
What has been great is the support Alia has seen around the world of people making their own rainbow rocks and leaving them out to spread kindness. You can follow along our Instagram @Rainbowrockproject and visit hashtag #rainbowrockproject to see examples of rainbow rocks across the world!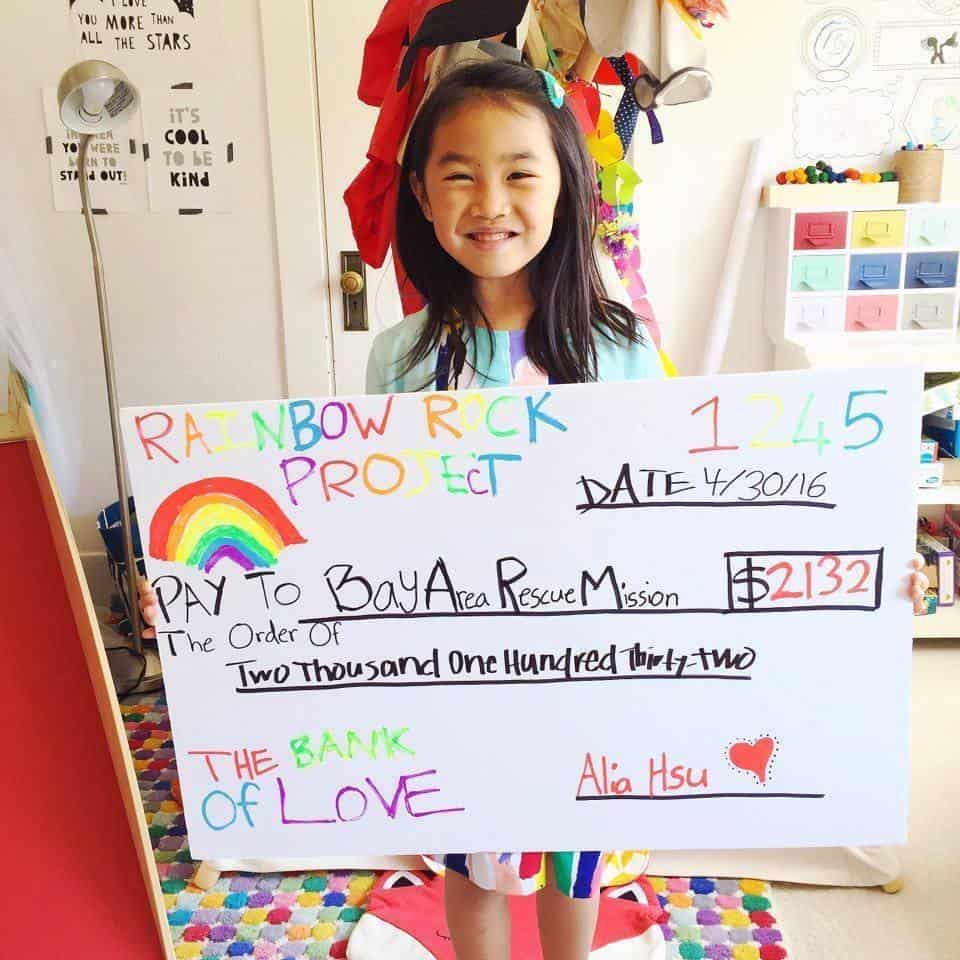 My kids and I are huge fans of PLAE shoes for their durable, colorful, and changeable tabs to customize your own unique shoes.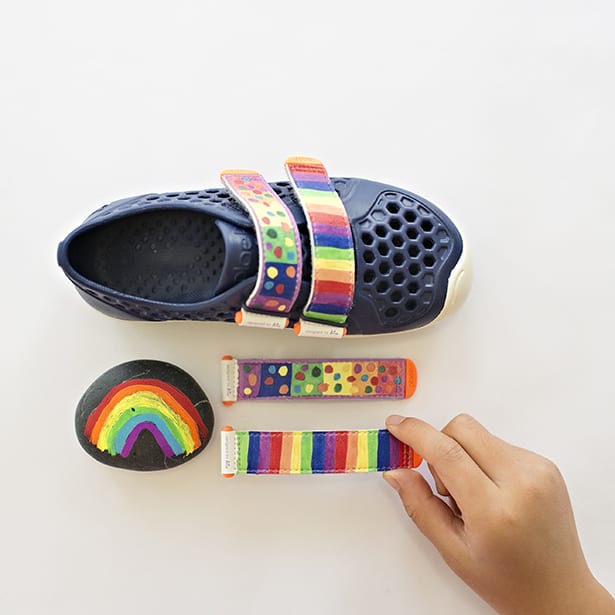 So when they reached out to us to feature Alia as one of their first Kid Ambassador for their PLAE-it-forward community program, we were super excited! As part of their program, Alia got to design her own tabs – rainbow colored ones of course!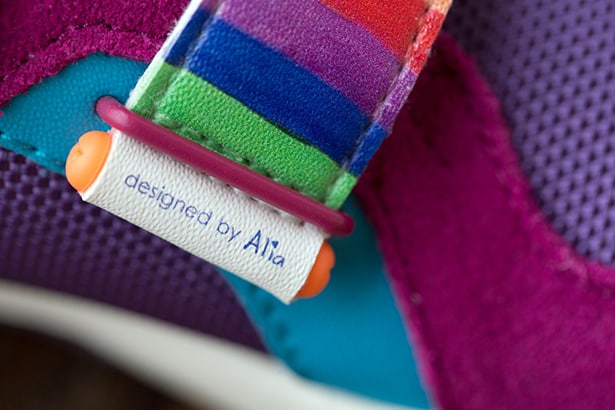 (Photo: PLAE)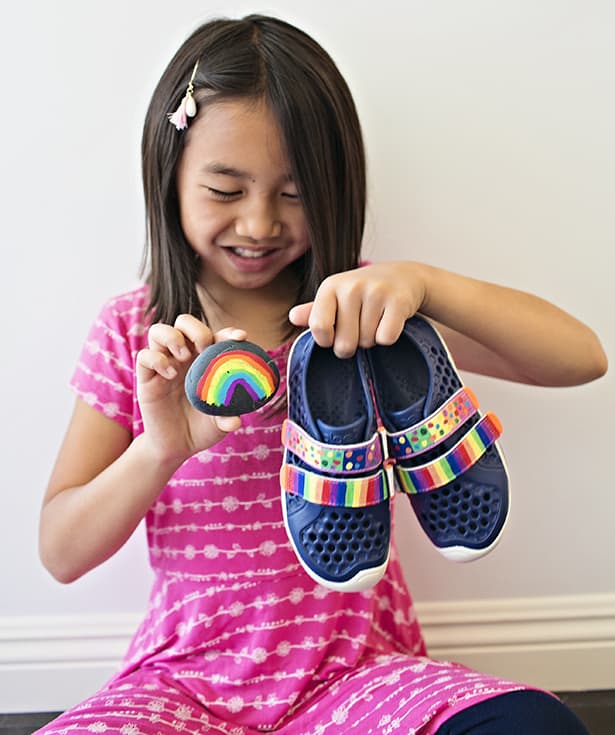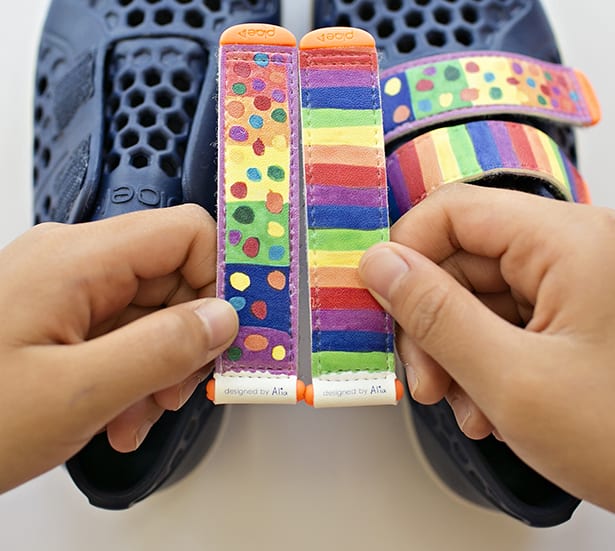 As part of the PLAE-it-forward program, all orders on PLAE's site using the checkout code GIVE699 will earn 10% of the purchase value for Alia's cause, the Bay Area Rescue Mission.There is no expiration date for the code!
Order on or before April 9th using her code and score the special edition rainbow tab designed by Alia as a thank you!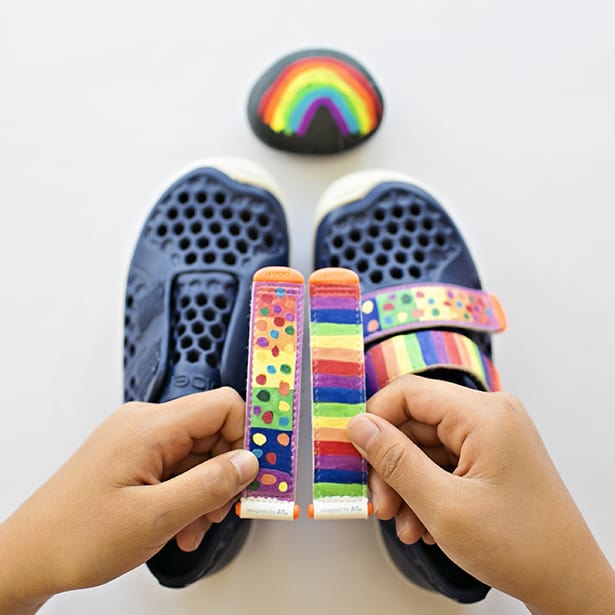 What an awesome way to give back to the community and encourage kids' creativity and their passions!
Thank you for this wonderful opporunity, PLAE shoes. Alia is thrilled with her rainbow tabs and for the chance to give back to her cause
Visit PLAE and get a free set of Alia's tabs if you place an order before April 9, 2017 with code GIVE699 (10% of purchase value will also be donated to the Bay Area Rescue Mission). After 4/9/17, feel free to use the code for 10% to be donated to the cause.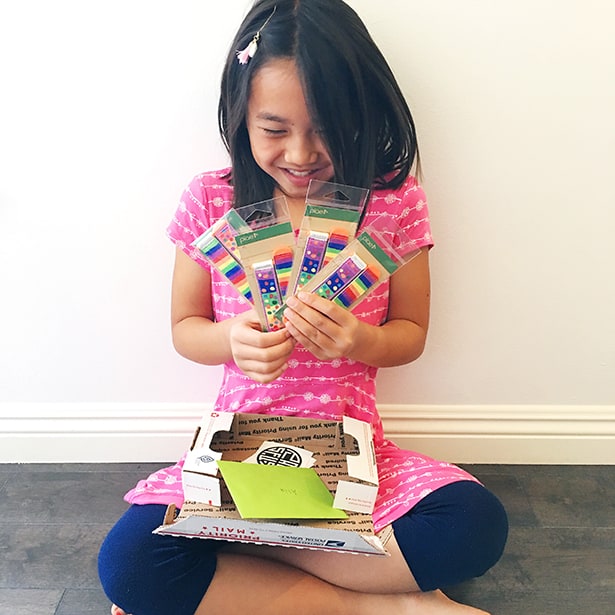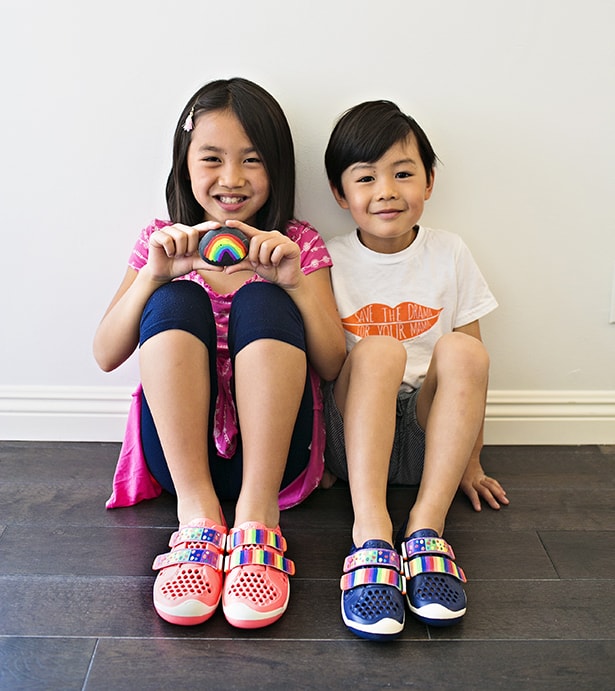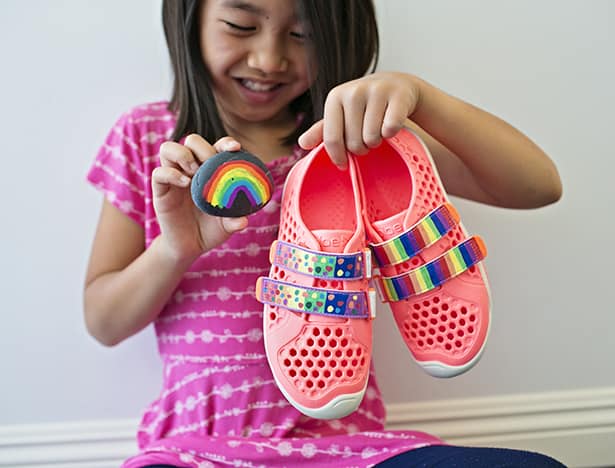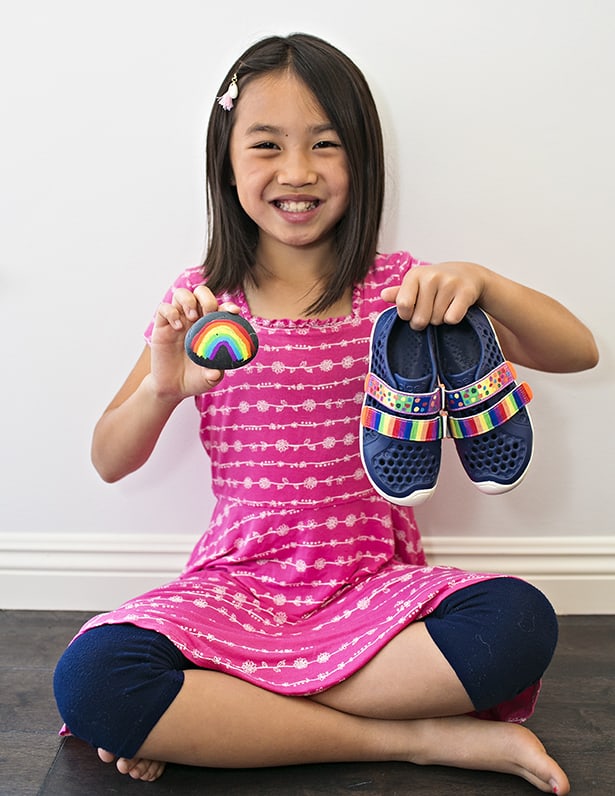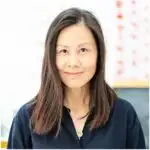 Agnes Hsu is a mom of three and has been inspiring parents and kids to get creative with easy activities and family friendly recipes for over 10 years. She shares her love for creative play and kids food to her 2MM+ followers online. Agnes' commitment to playful learning and kindness has not only raised funds for charity but also earned features in prestigious nationwide publications.