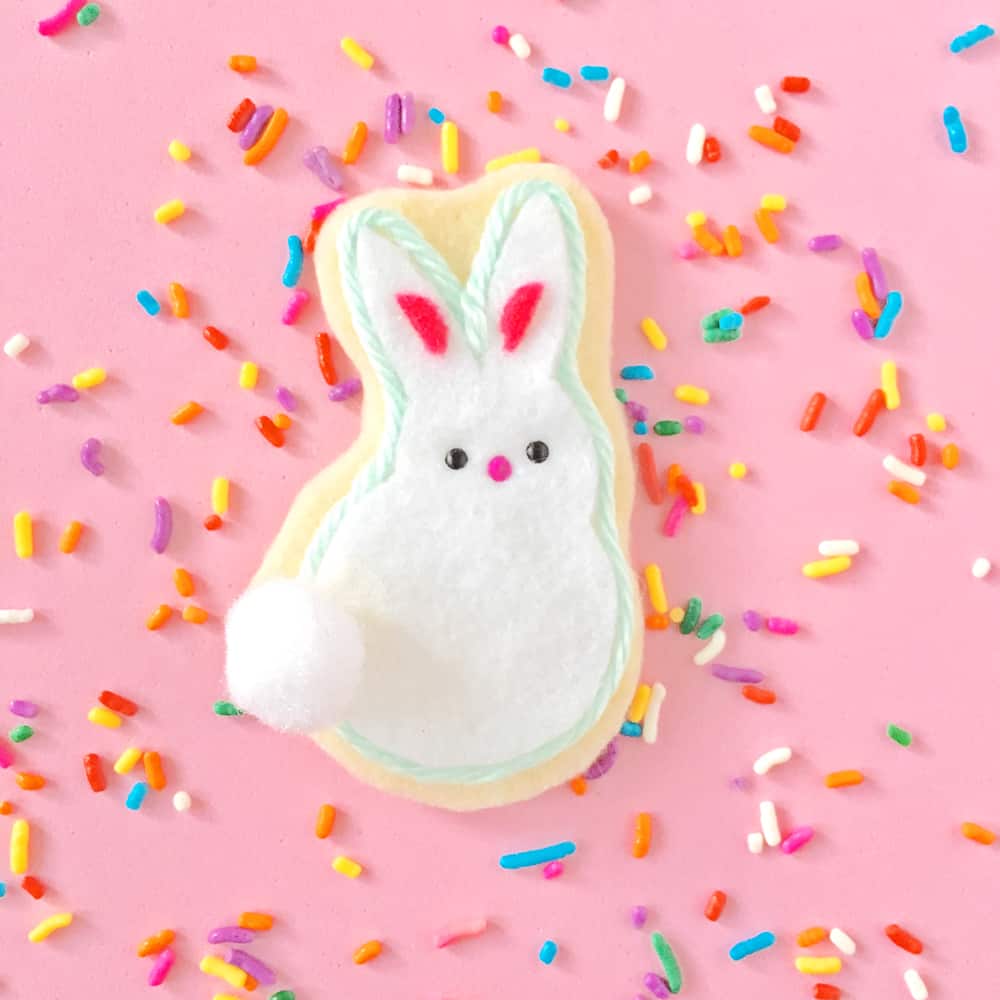 I love some of those fancy sugar cookies out there, they are pretty amazing, almost too good to eat! The amount of work and details that go into making these special cookies truly leave you in awe. I'm taking the spring season as a cue to make my own little bunny cookie finger puppet from felt!
Wouldn't the kids love having little cookie finger puppets to recreate a scenario with? This sweet cookie play food is perfect for Easter too. How about making a chick felt cookie also.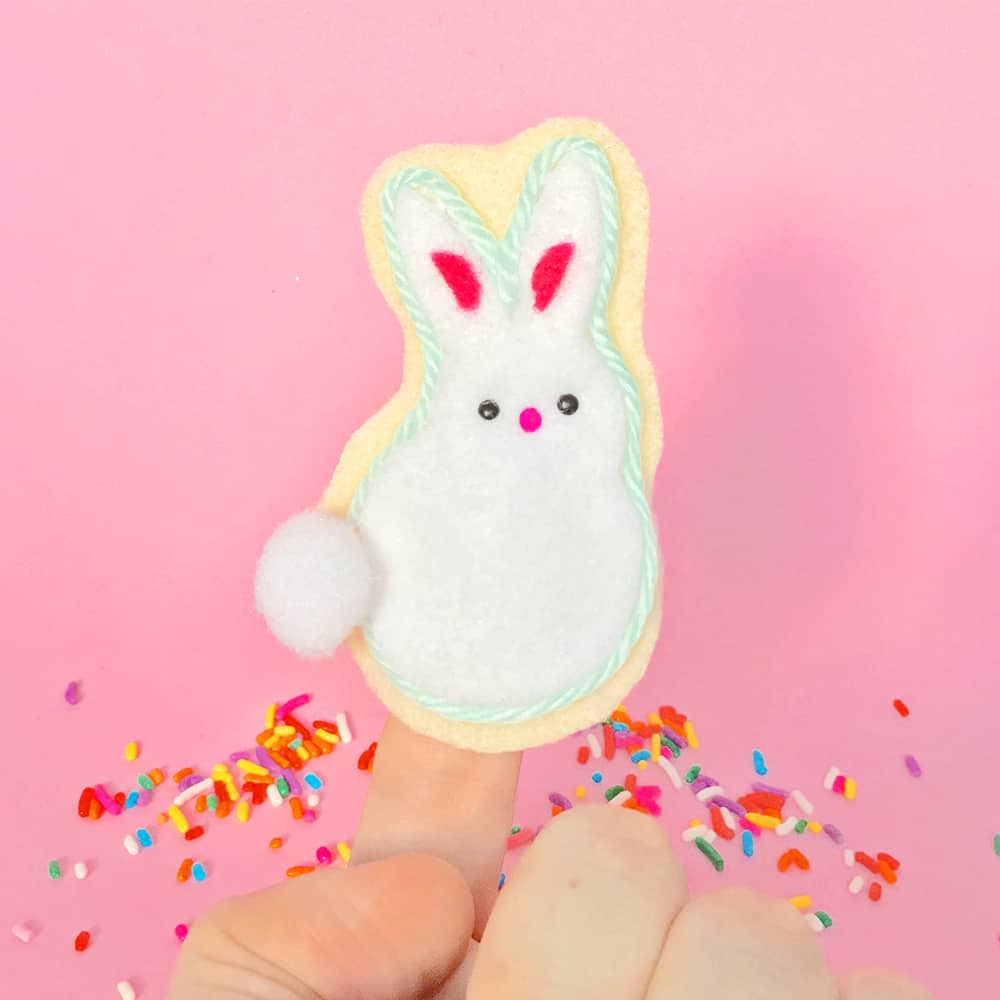 Bunny Felt Cookie Puppet – Materials:
White, pink and light brown felt
Fabric scissors
White pom-pom
Yarn
Hot glue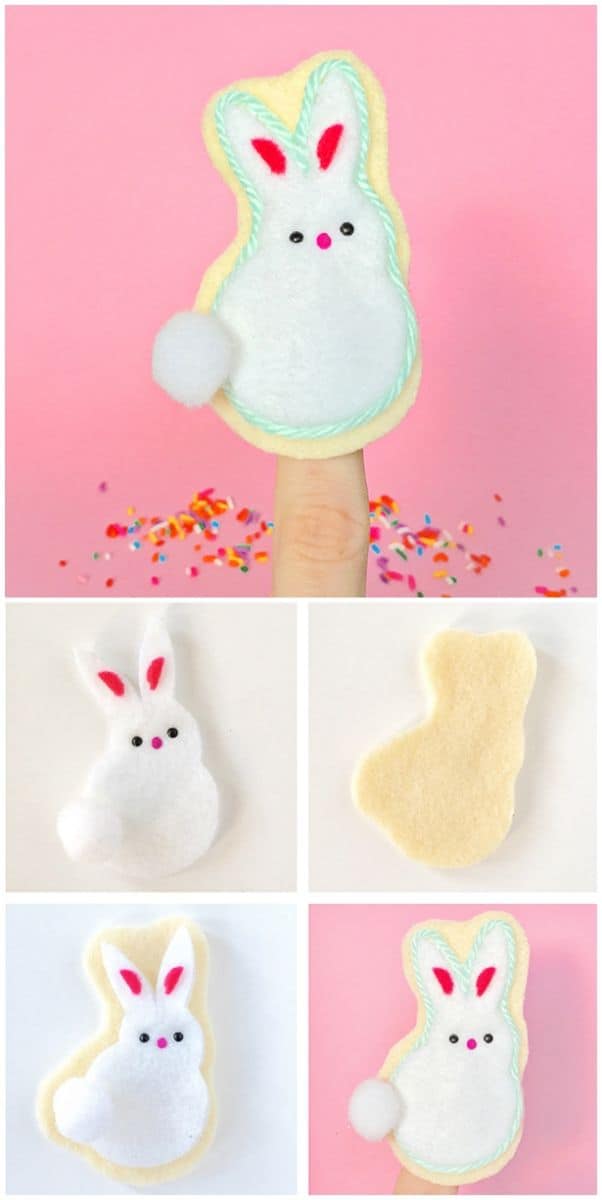 Directions:
Step 1. Cut out two bunny shapes from white felt by layering the felt and cutting both at the same time, this way your shapes will be exactly the same.
Step 2. Hot glue both of the bunny shapes together. Add details like eyes, nose and the inside of the ears. I used very small black and white fasteners for the eyes and nose for my bunny.
Step 3. Cut out two cookie shapes slightly bigger than the bunny from light brown felt. Hot glue them together but be sure to leave enough space at the bottom to insert a finger.
Step 4. Add the pom-pom and yarn as "frosting" embellishments.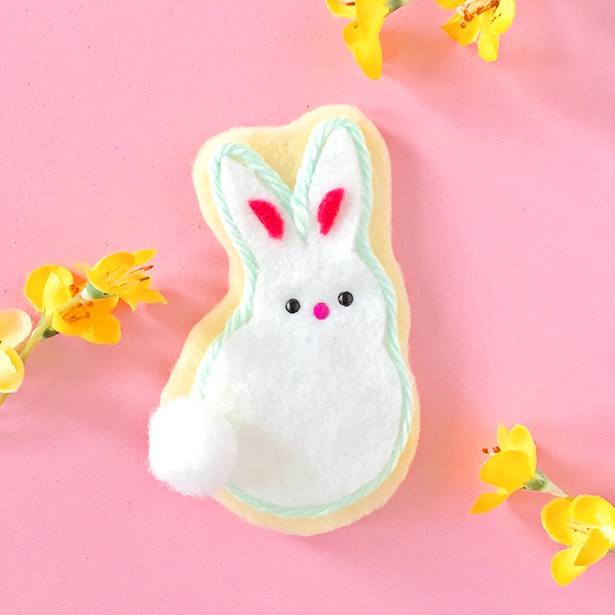 Check out more cute bunny projects and lots more creative Easter crafts for kids!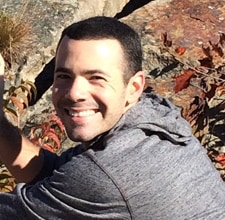 John Lavelle is an artist and art teacher who loves working with all things paper – cardstock, cardboard, foam board, tissue paper, and of course toilet paper tubes. John graduated from the School of Visual Arts with a Bachelors degree in cartooning and earned his Masters degree in Art Education. Over the past few years, John has been working with young individuals who have ASD, which constantly keeps him on his toes and who are the inspiration behind the creative projects he prepares for their daily art classes. You can follow his latest projects on Instagram and on his site, the Art Dream.