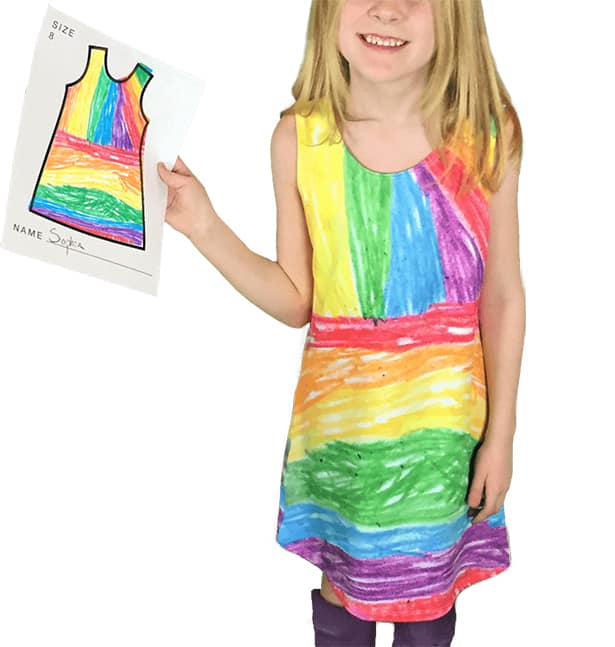 I'm always looking for creative ways to show off my kids' art so when I saw this video shown on our Facebook page, I immediately had to look into this cool company to learn more.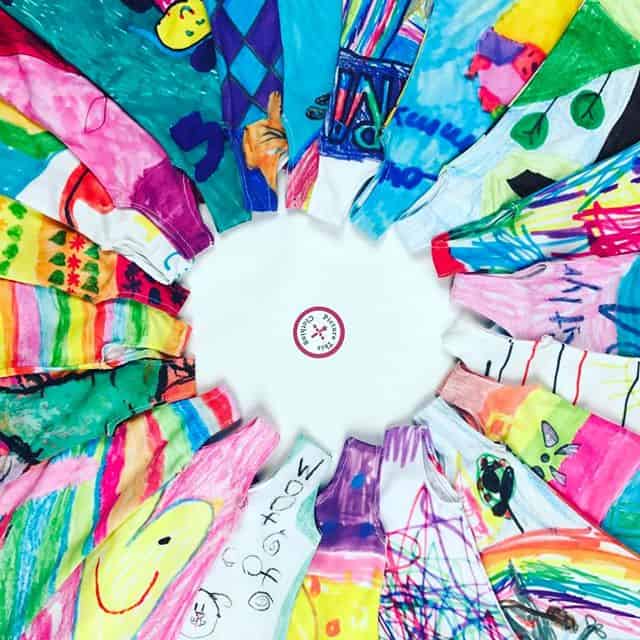 Picture This Clothing is a U.S. based kids' clothing line that recently launched in August 2016 with a limited line – one dress design to be specific. But here's the cool part, kids are the designers of their own dresses. A template is provided of a standard tank, A-line dress that kids can color in. Then the template is sent to Picture This Clothing where the dress is printed and hand-sewn and cut per order. All created in the U.S. which is always a plus.
Dress size options run a generous 2-18. You can see their size chart here.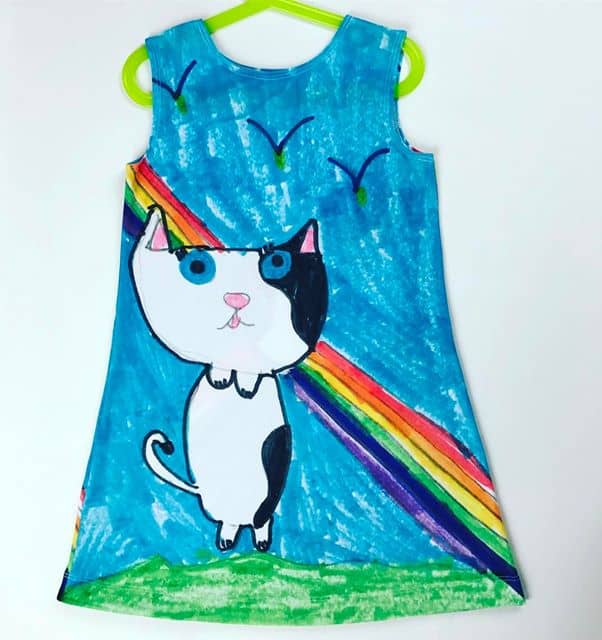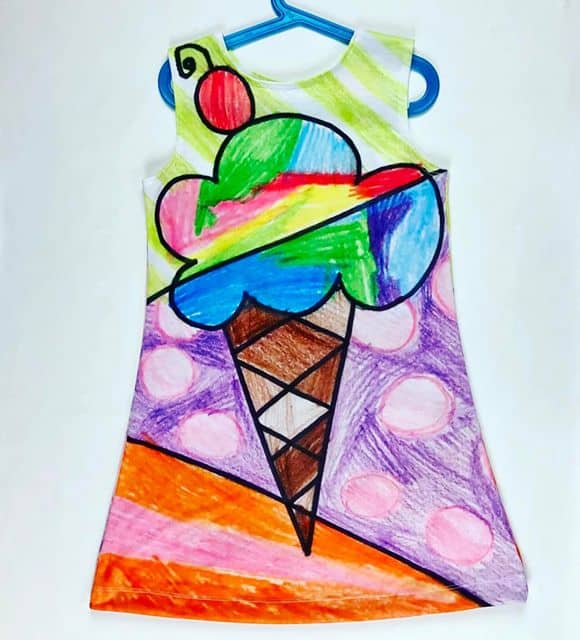 Typical turnaround time is lengthy, currently at 55-60 days, which seems reasonable though for a completely customized item. The dresses are priced at $49 plus shipping. These aren't the least expensive dresses you may find for your child, but it's not a bad price considering the appeal and confidence your kid will gain in showing off their art!
Learn more at Picture This Clothing.
(All images via Picture This Clothing)