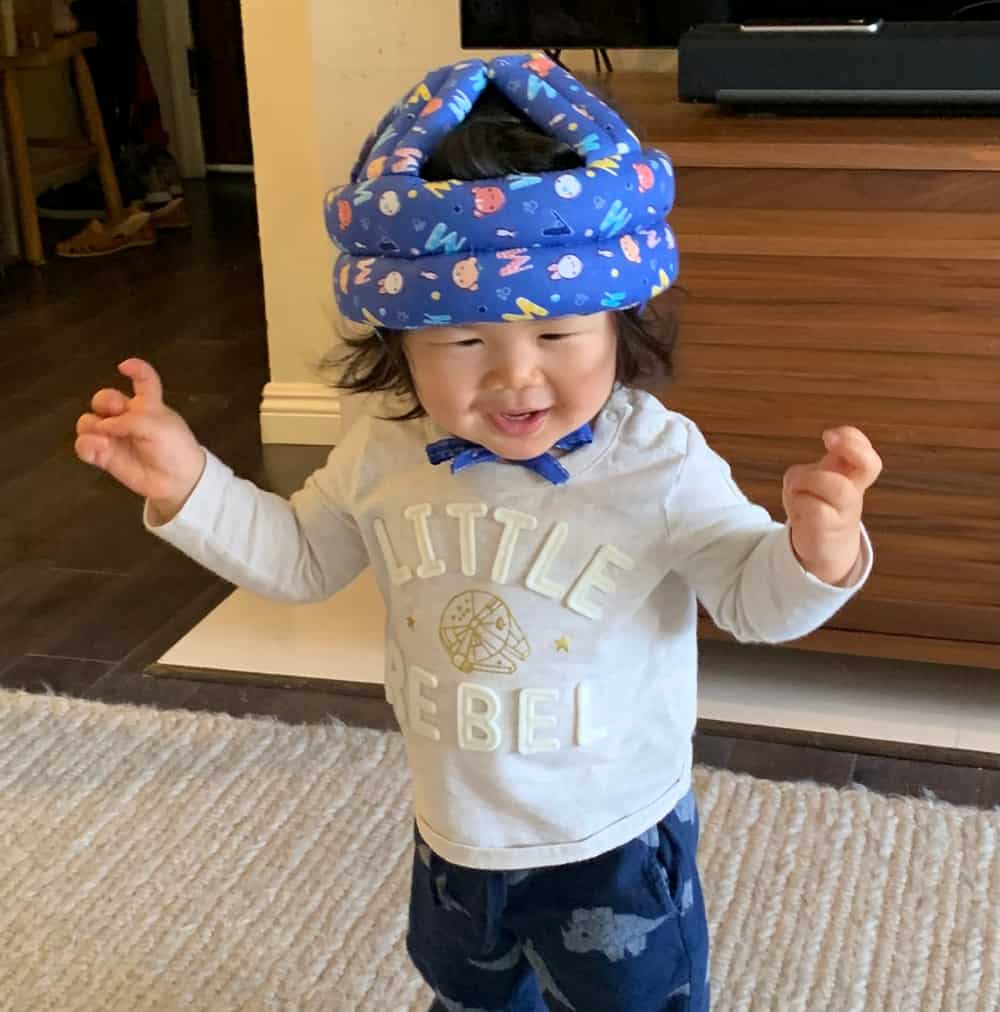 Here they come! Your baby is crawling, walking, or even running, and you're constantly worried about your little one's head.
Rather than put a bulky, hard helmet on your child or roll the dice on a hard bump, try this lightweight baby walking helmet for your newest mover and shaker.
This breathable helmet makes it easy for your little one to learn to walk even if you have a home with hard floors and other surfaces where your kiddo can bump his or her head.
We tried the baby walking helmet with my 16 month old son (he started walking late at this age!). It's hard to believe he's finally walking, and I want to do everything I can to help him stay safe at home while he's trying to figure out how to stay upright, walking and running down our halls.
There are several different designs available to match your kids' outfits or nursery decor. Since the 3 oz. helmet is adjustable, it's light and the perfect size for any kid's head. Try it to keep your baby's head from bumps!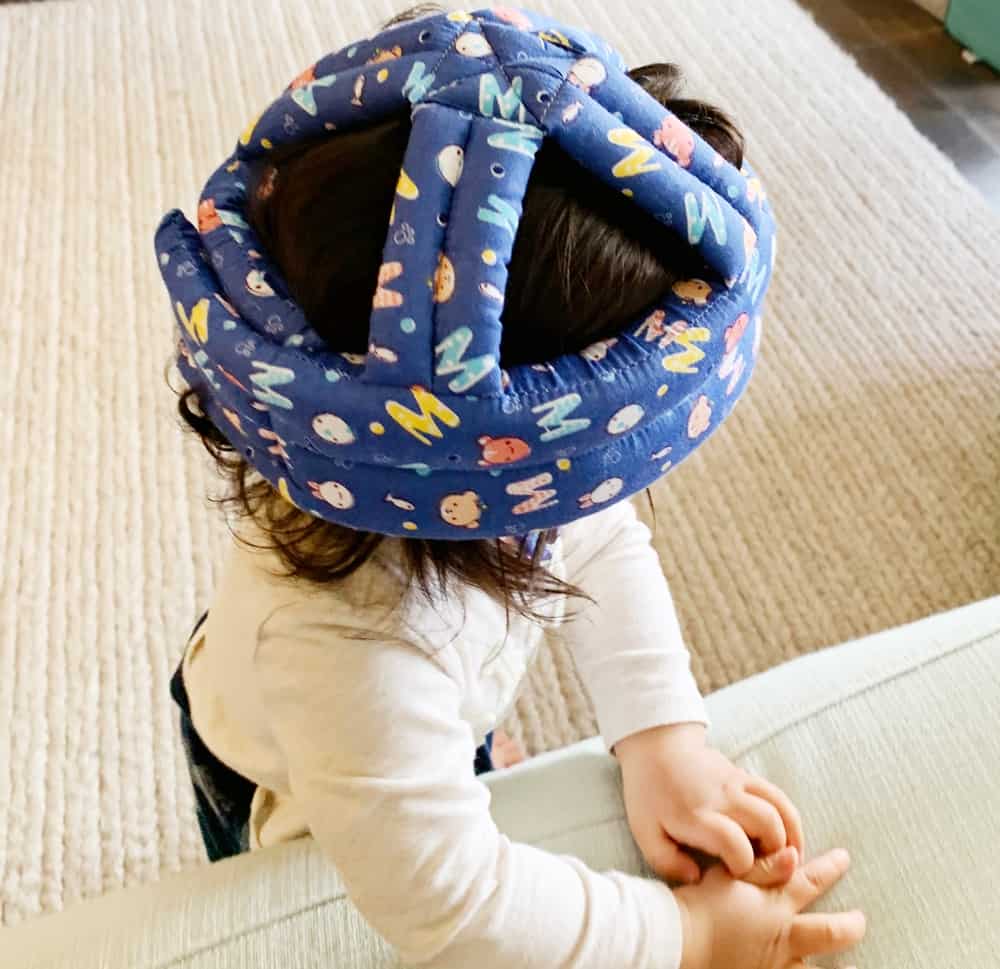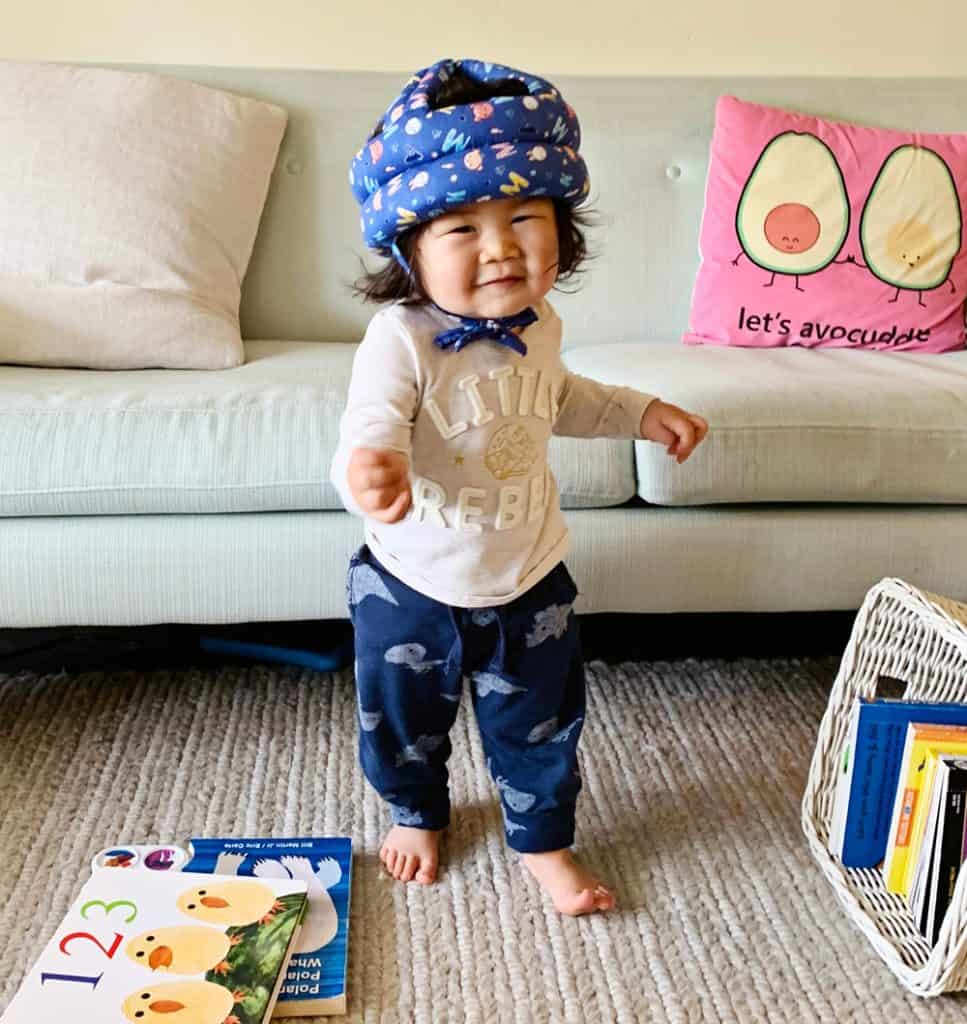 ---
Disclosure: Some of the links in the post above are "affiliate links." This means if you click on the link and purchase the item, we will receive a small affiliate commission. Regardless, we give our promise that we only recommend products or services we would use personally and believe will add values to our readers.