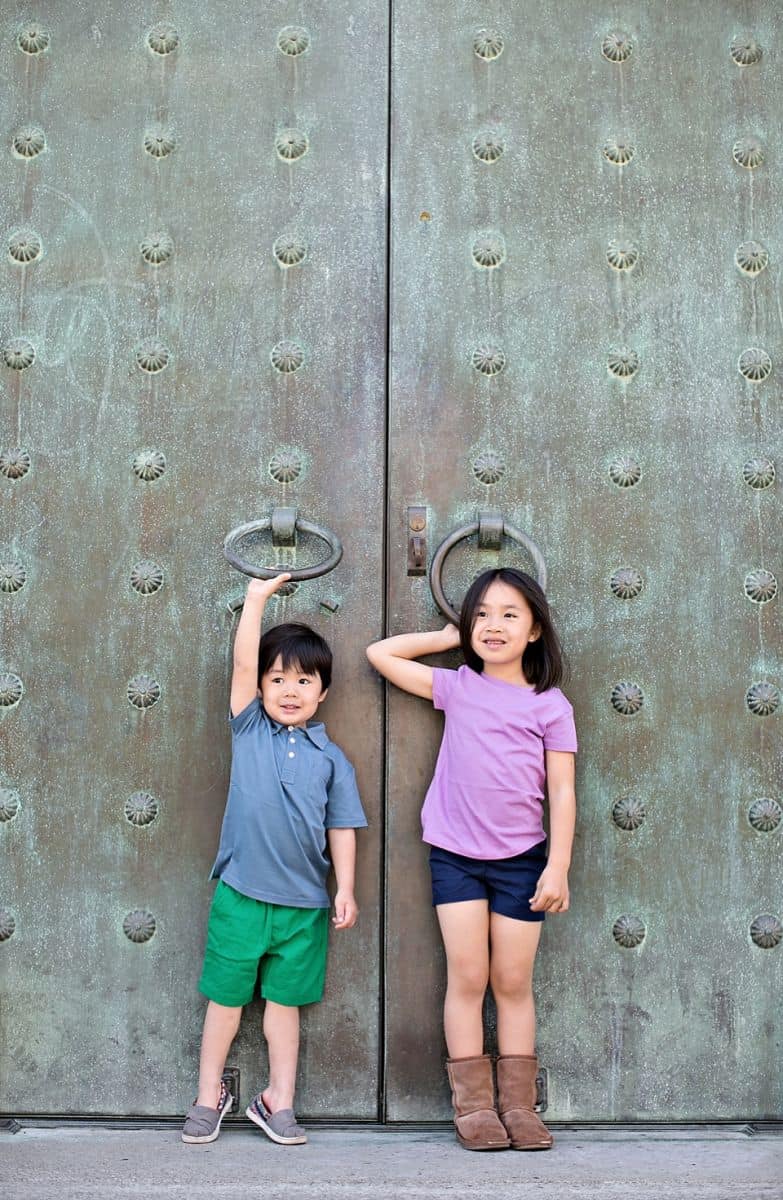 I was recently shopping for a basic white tee for my son and for the life of me, was not able to find what should be the most basic article of clothing in most common kid's clothing stores. I found tons of printed on shirts with graphics, but a plain soft, white plain tee – not the stiff undershirt type – was hard to come by.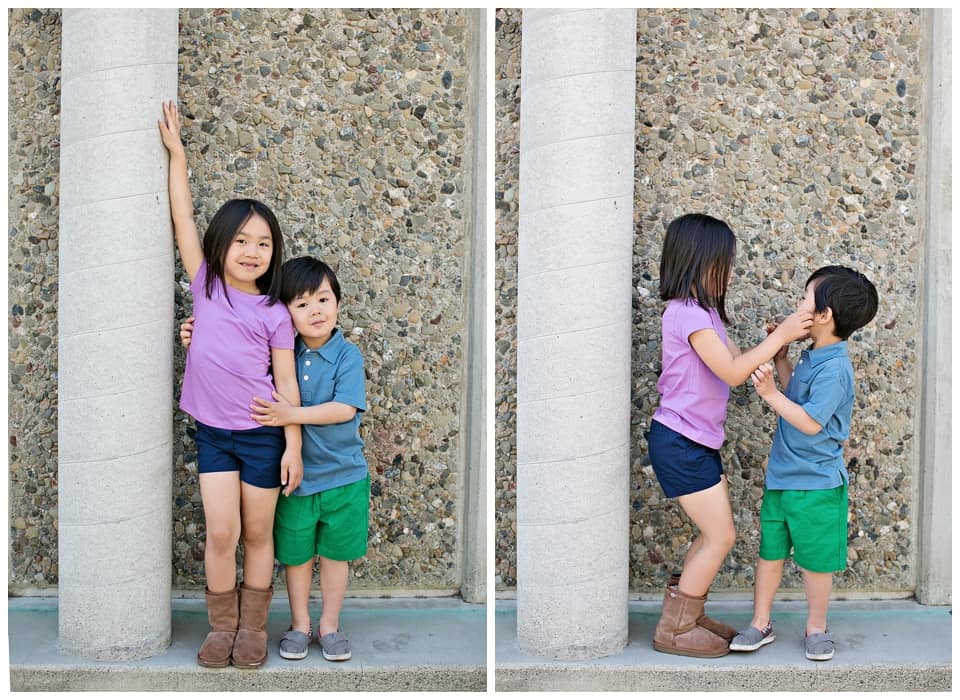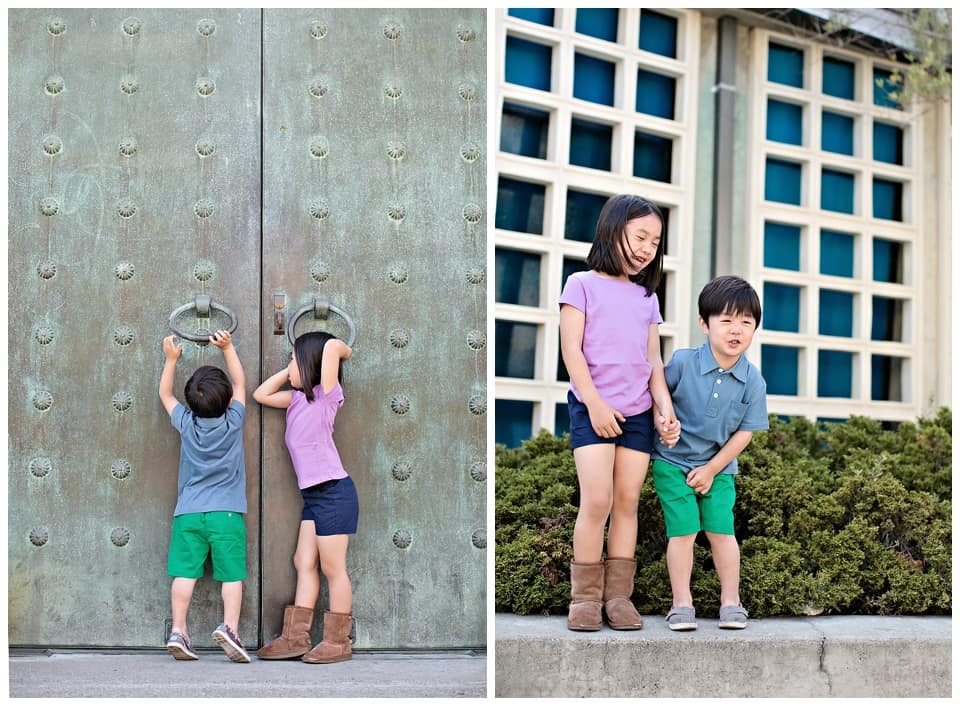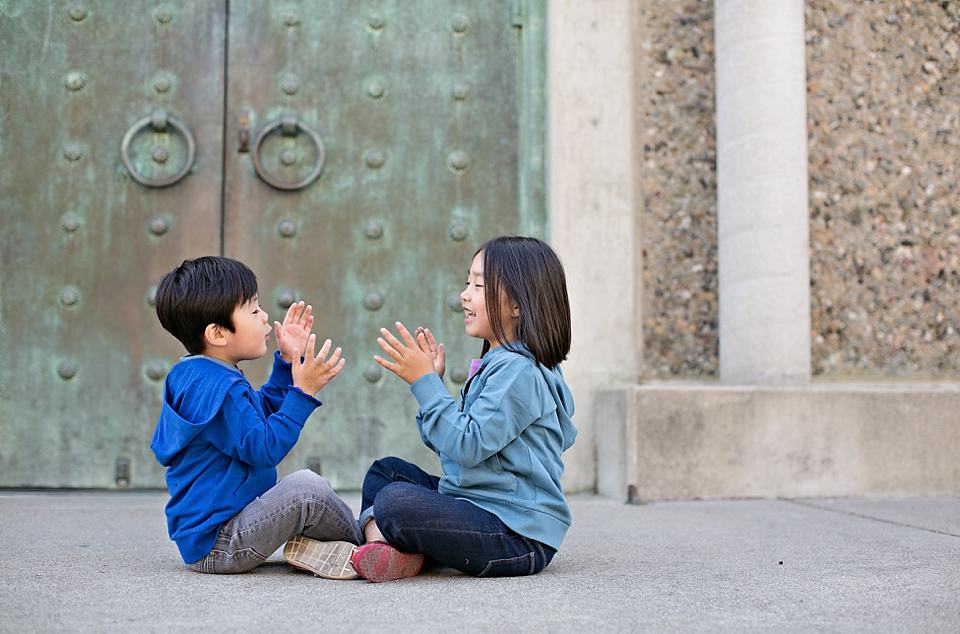 Cue Primary, a new kids clothing line which focuses on one thing and does it well. The concept is affordable, high quality baby and kids clothes that focus on brilliant one-tone colors. No loud graphics, fonts, or brands on top. All of Primary's basics are under $25 and kept low because Primary cuts out the middlemen and sells direct on their online shop. I've been seeing this trend a lot in clothing for women and men and it's refreshing to see a well-designed site like Primary take a hold of offering timeless clothing to your kids without breaking the bank.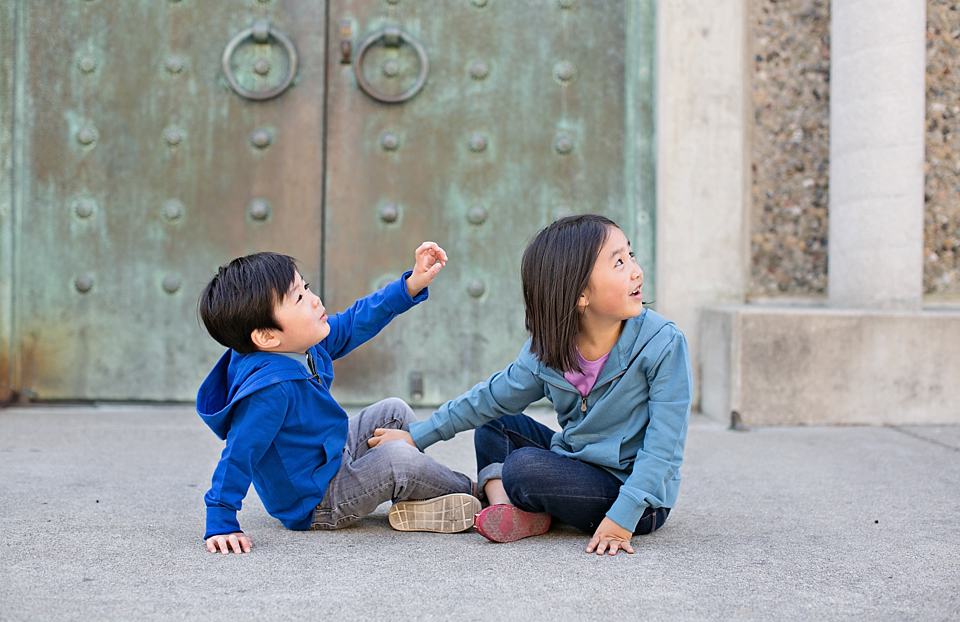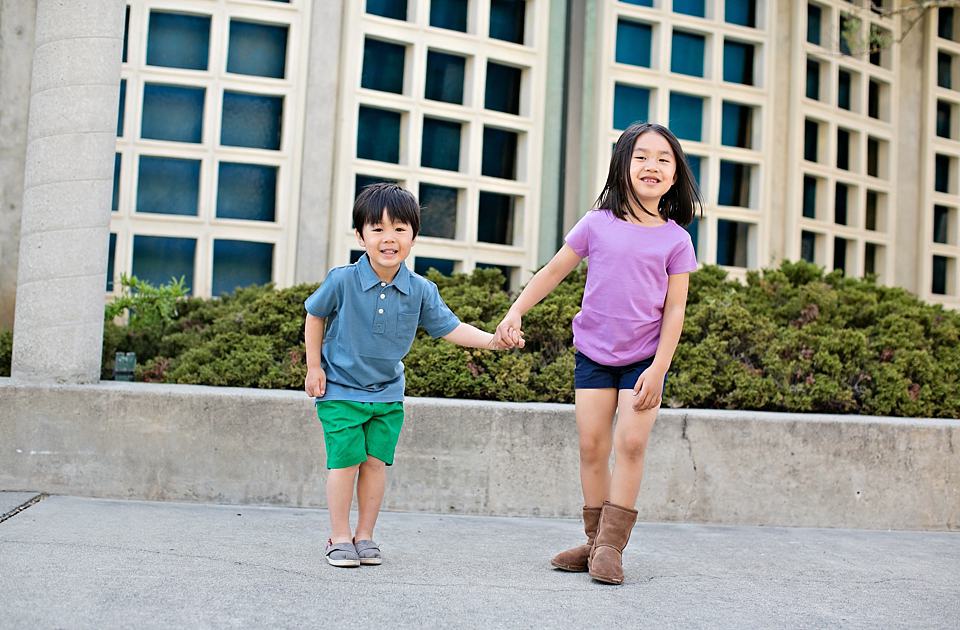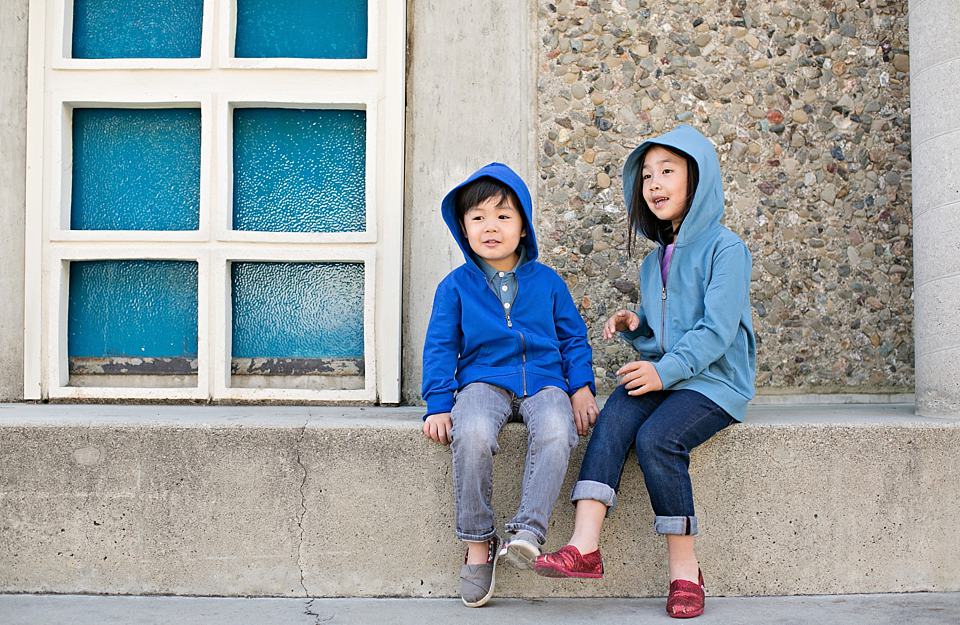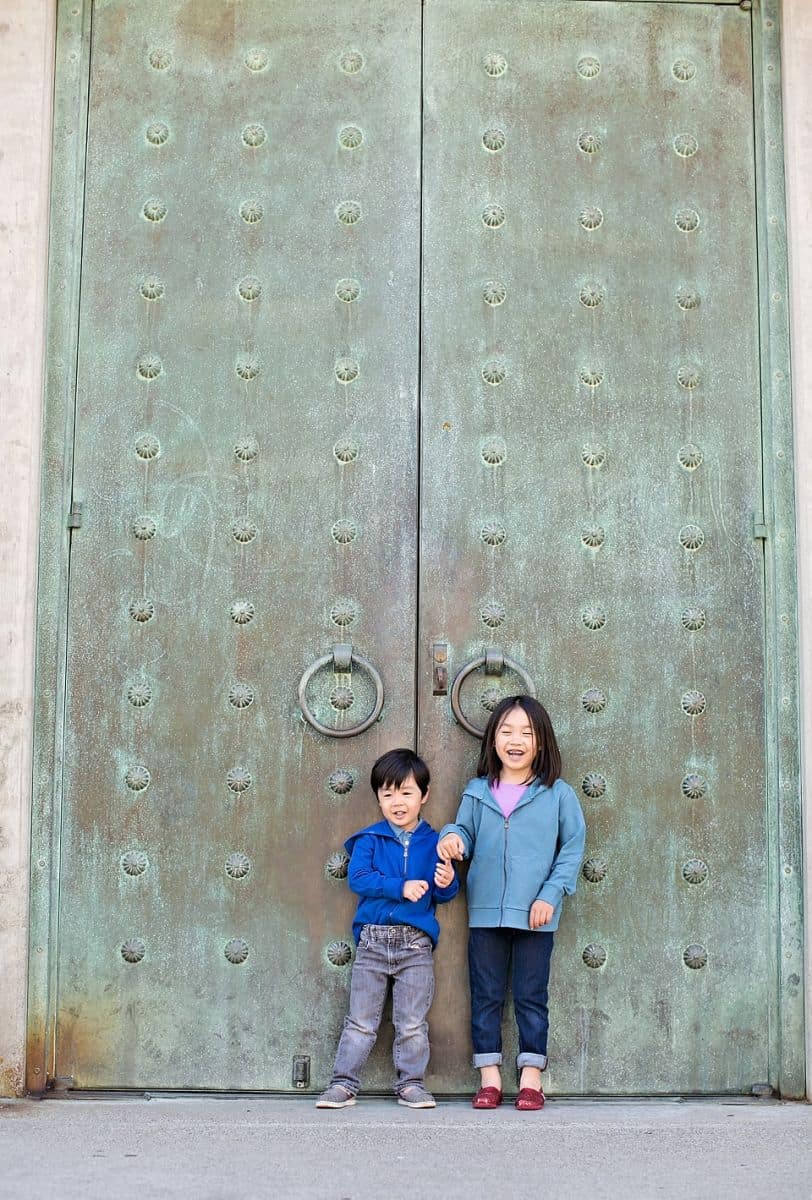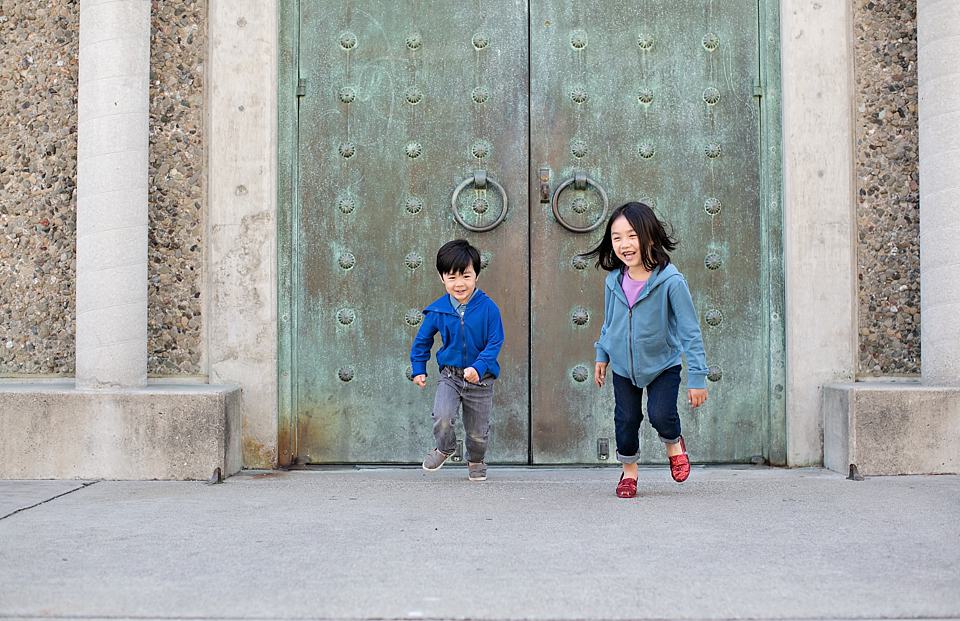 If you go to Primary, you'll instantly be drawn to their ease of shopping, lovely photos and fun descriptions. It's a breeze to shop around Primary's site and it's no surprise their polished look comes from having two very seasoned founders under the helm. Primary is founded by moms and entrepreneurs Galyn Bernard and Christina Carbonell, who came from the Diapers.com team. I've always been a huge fan of Diapers.com and so was excited to see this new concept in kids' clothing launched by a team who values putting customers first.
I was lucky to be able to get a first-hand look at Primary's clothing and put them to the test with my 6 year old daughter and 4 year old son. The photos shown above and below are of my kids wearing Primary (except of the ones with them wearing their own jeans in the hoodie photos). We took the colorful shorts, tops, and hoodies sent to us out for a spin outdoors for some paytime and then cozied up with Primary's set of long sleeve pajama tops and bottoms at home.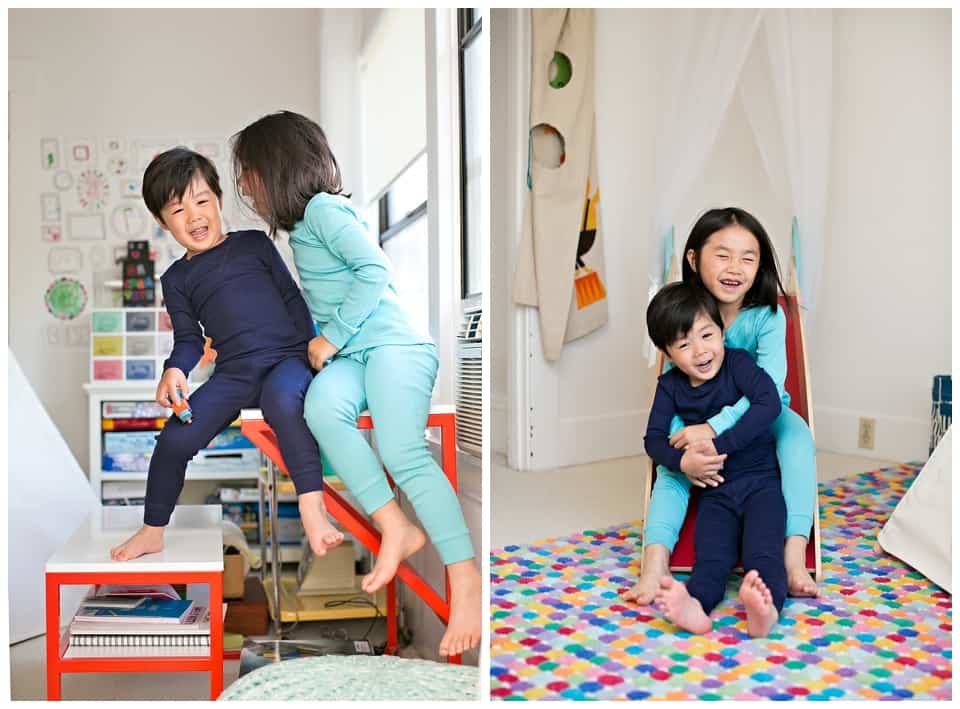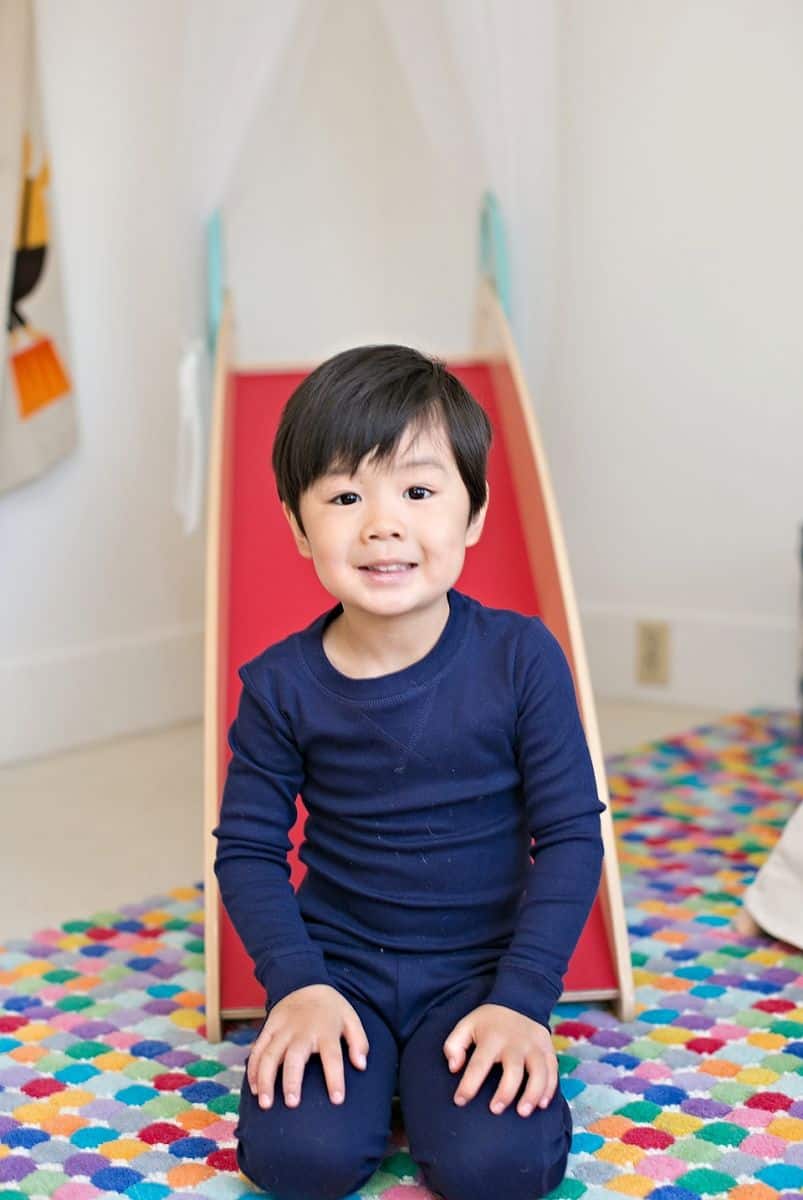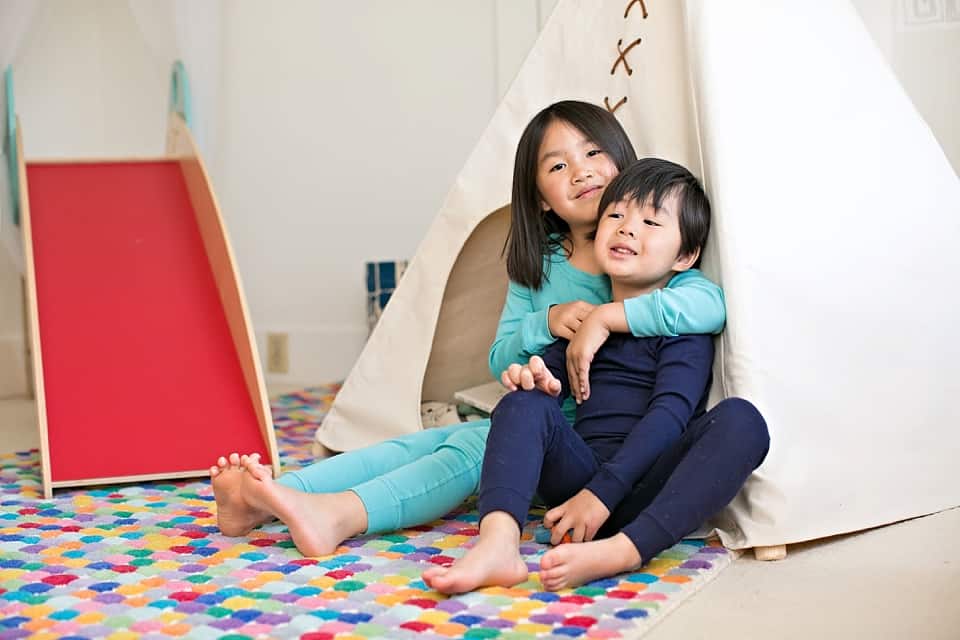 As a mom, I like the bright colors that are offered on Primary, anywhere from vibrant to muted colors like turquoise, lavender and of course white. The clothes are made with soft pima cotton jersey so they feel great when worn, especially when you have sensitive skin like my son does. The nice part is that there are no tags. I often have to cut off the tags on clothing since my kids don't like the scratching they create so this is a plus.
The clothes are soft when new, but I noticed they became even softer after washing. I believe they're preshrunk so not a lot of shrinking happened.
As for sizing, my daughter is 6 1/2 and the 6-7 size range was a perfect fit. My son just turned 4 a couple of weeks ago, so the 4 year old size was a bit baggy on him, but that's to be expected. I would say when ordering from Primary, order in your kids' size, not up or down.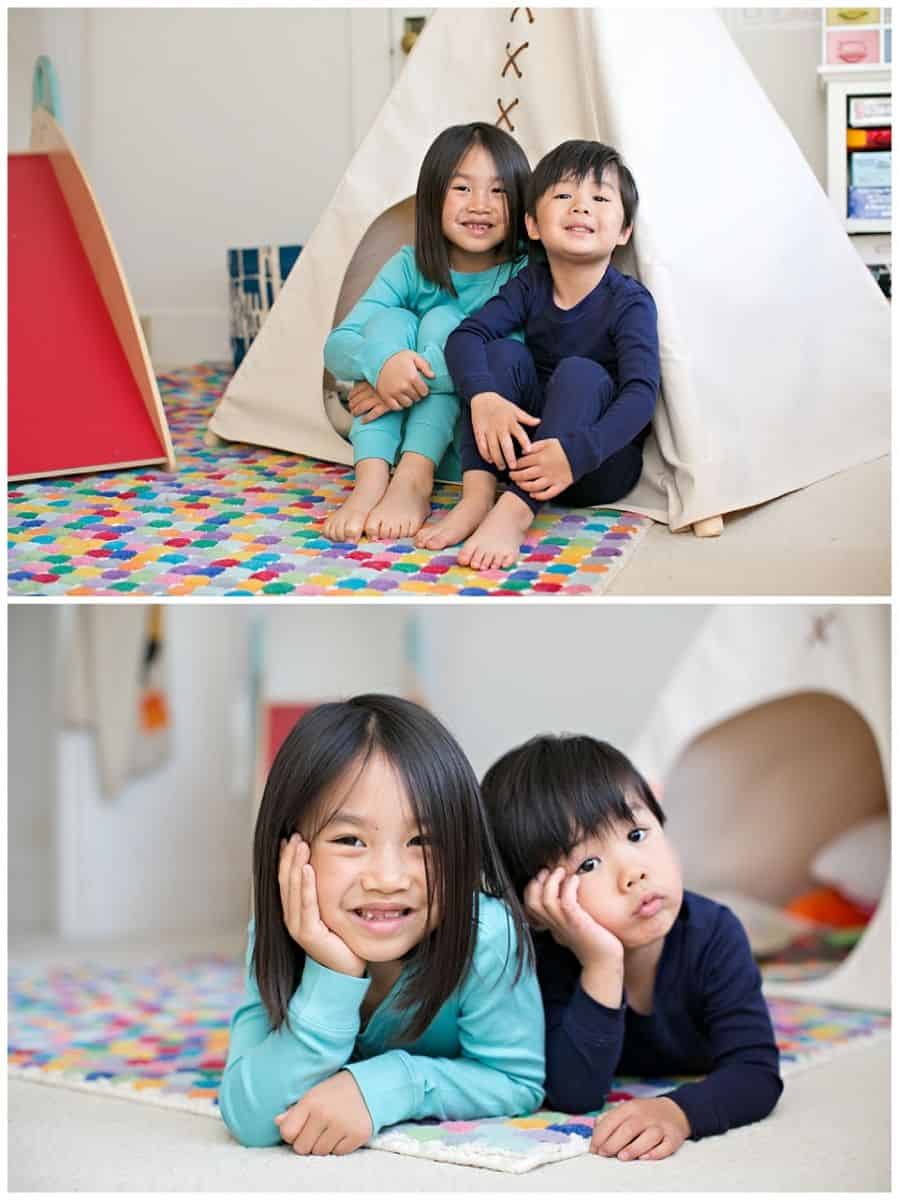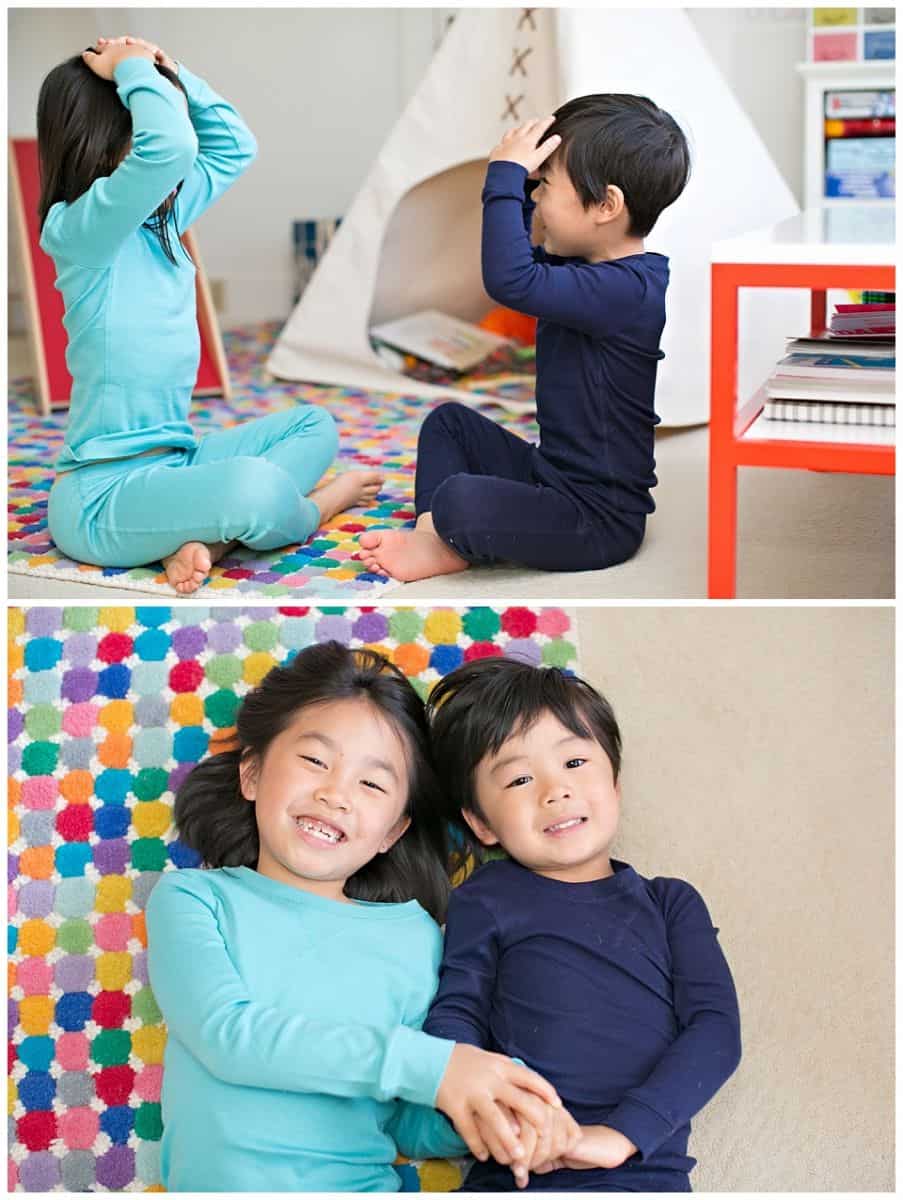 Thanks to Primary for sending these awesome clothes to try out! I know exactly where to go now for basic, everyday playtime wear for the kids!
As a special discount, Primary is offering free shipping for a year with code HELLOWONDERFUL as long as it's entered at checkout by May 15, 2015. Enjoy!