As you may have guessed we love rainbows around here! Fun for kids and grown-ups; who isn't immediately cheered up when they see those colorful arches? These days it seems rainbows are making a come back and we're seeing so many adorable rainbow styles for kids. We thought we'd round up our favorite ones – from rainbow dresses to shoes, bags and rompers – these cheerful styles have got you covered in colors from head to toe.
Do you have any favorite rainbow styles for kids? Let us know – we'd love to check them out!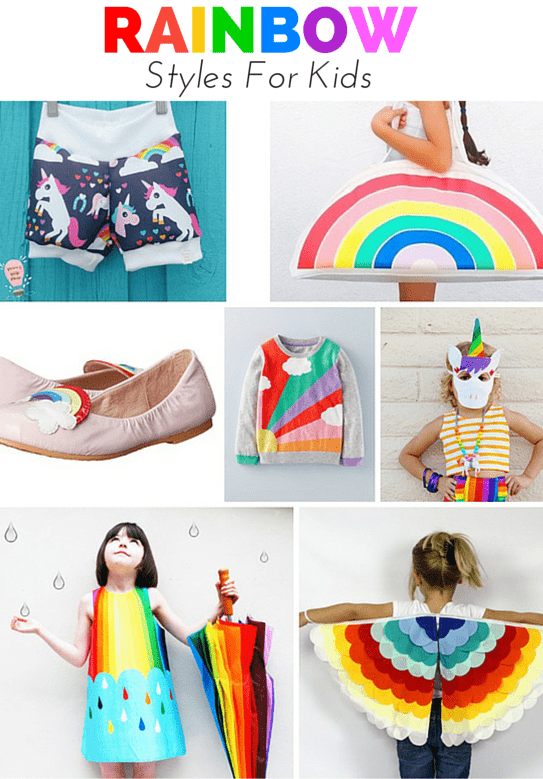 From left to right: 1) Rainbow romper shorts; 2) Rainbow Bag; 3) Rainbow Flats; 4) Rainbow Sweater; 5) Rainbow Mask; 6) Rainbow Dress; 7) Rainbow Wings.
Check out more fun rainbow ideas for kids:
Rainbow Art Projects
Rainbow Science Experiments
DIY Rainbow Wings
Giant Rainbow Crystal
Rainbow Rocks
Rainbow Salt Painting
Rainbow Shaving Cream Art
Rainbow Neon Slime
Rainbow Salt Dough