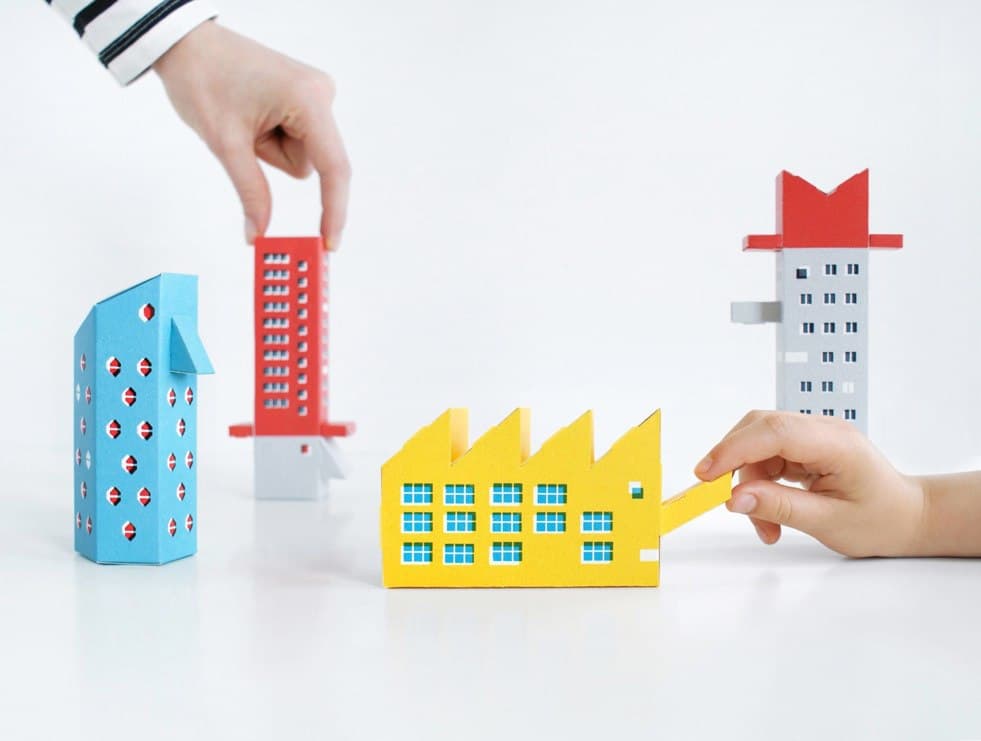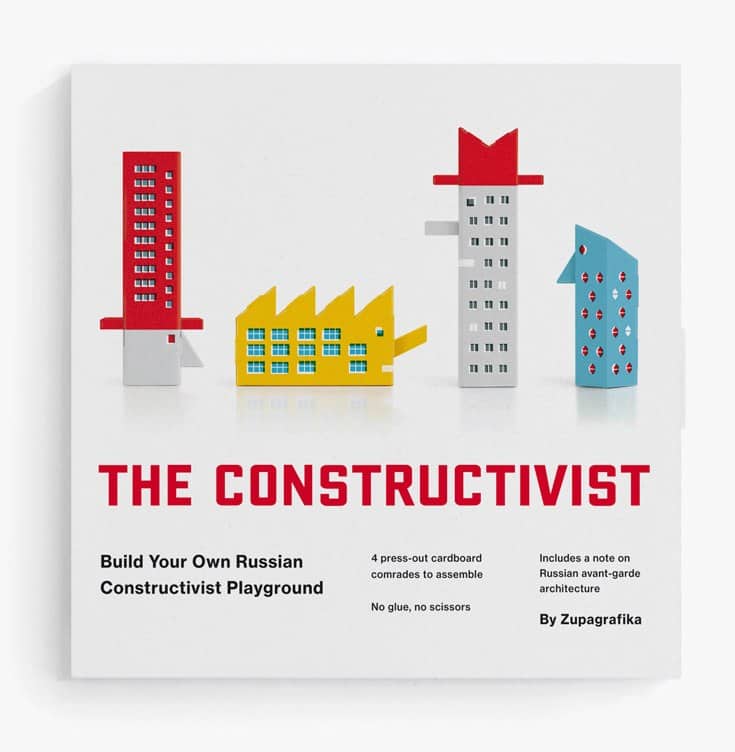 These aren't your ordinary paper models. Designed with the Russian constructivist architecture movement (that arose in the early 1920s) in mind, these model buildings from Zupagrafika are fun for children and adults.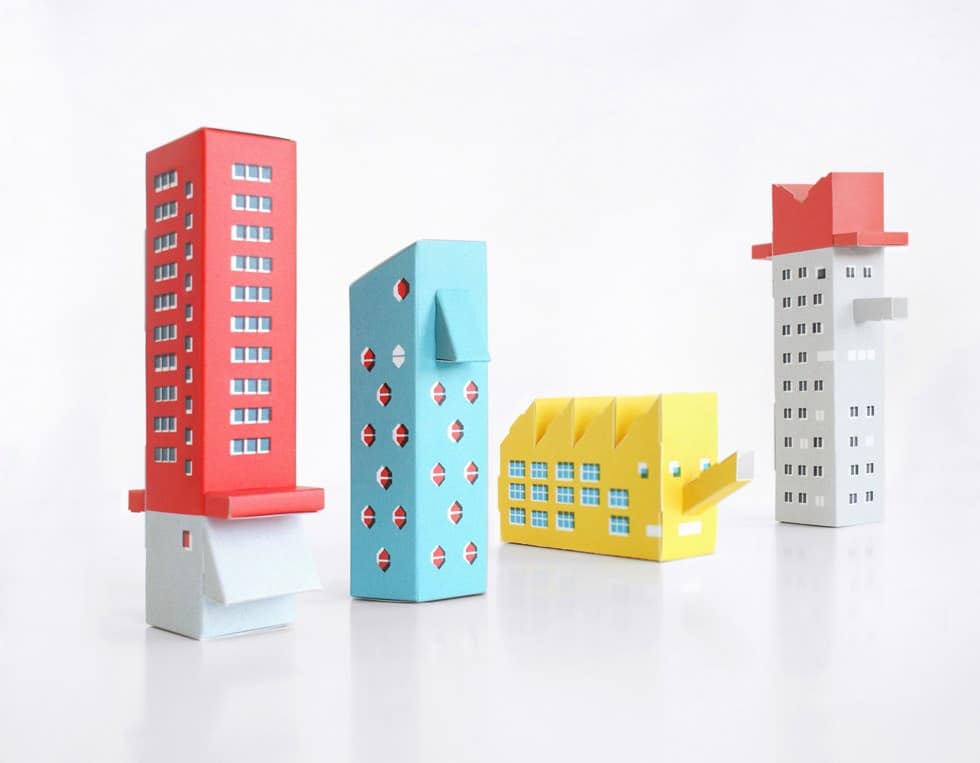 Each kit contains four "cardboard comrades". The die-cut buildings allow its users to put together a constructivist playground without the use of glue or scissors, making them child-friendly and quite the conversation piece. Need some talking points?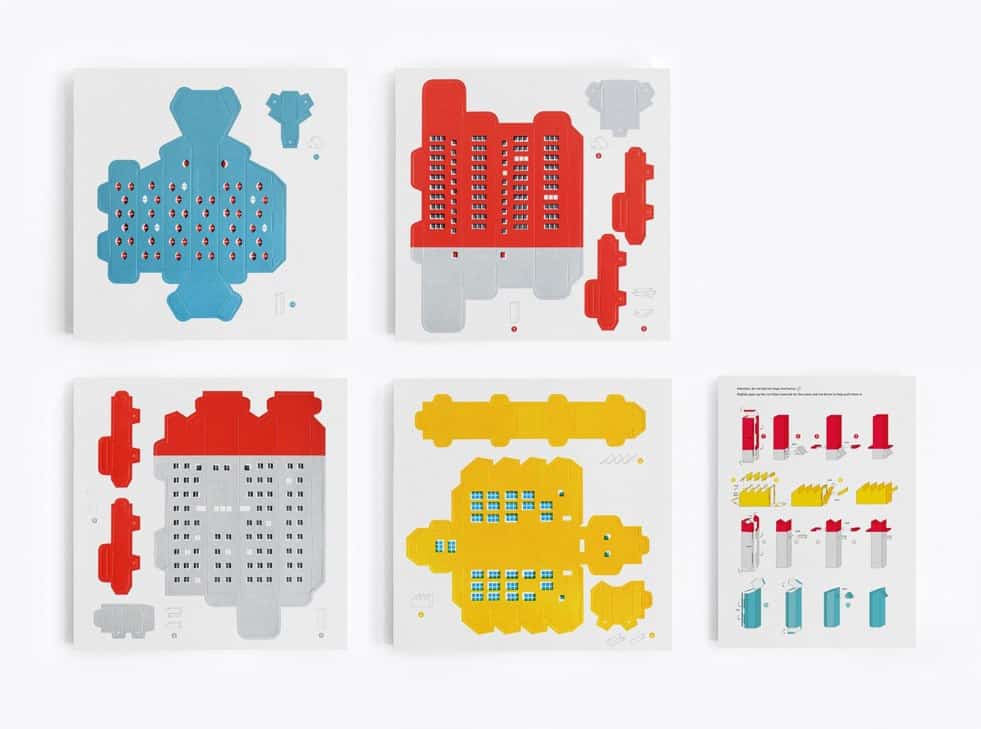 The kit comes with a note about Russian avant-garde architecture and actual photographs of the buildings that inspired the modeled creations. The colors are bright and playful, perfect for display in any room in the house. We love the models of famous Russian constructivist buildings like Melnikov House, Kirov Town Hall, and Nikolaev`s House included in the kit.
This hands on activity is an inspired gift for a future engineer, architect, or designer or just plain fun for anyone to build!
(h/t: Curbed)
(All images credit: Zupagrafika)