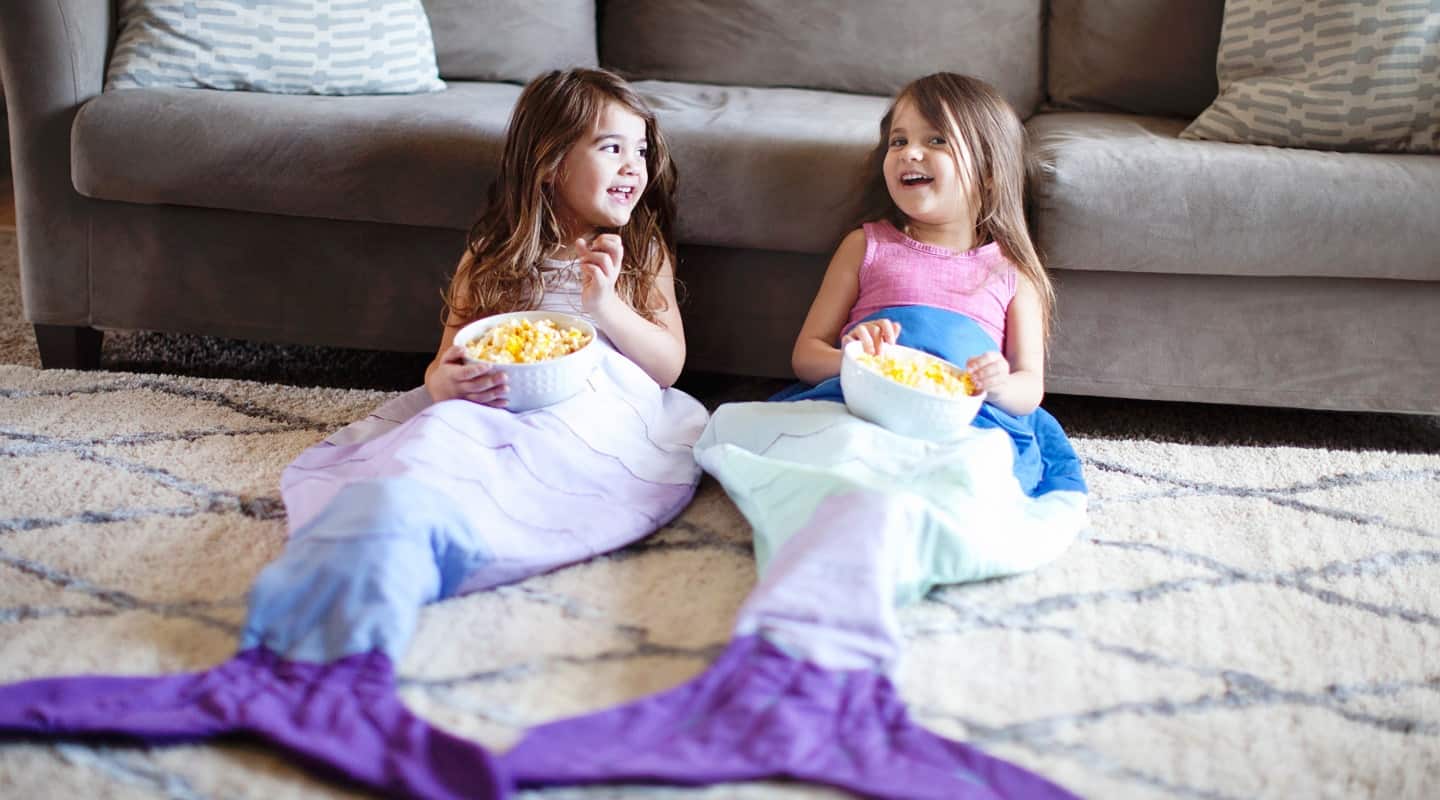 We're seeing a trend lately in mermaid or sea creature blankets like this cute crochet one we featured recently.
Whimsy Tails is another handmade company started by mom of 3, Alexia, who started off by making these whimsical blankets for her girls. These adorable blankets add a magical and cozy experience for kids to transform themselves into a mermaid (or shark) from the comforts of their own bed or couch.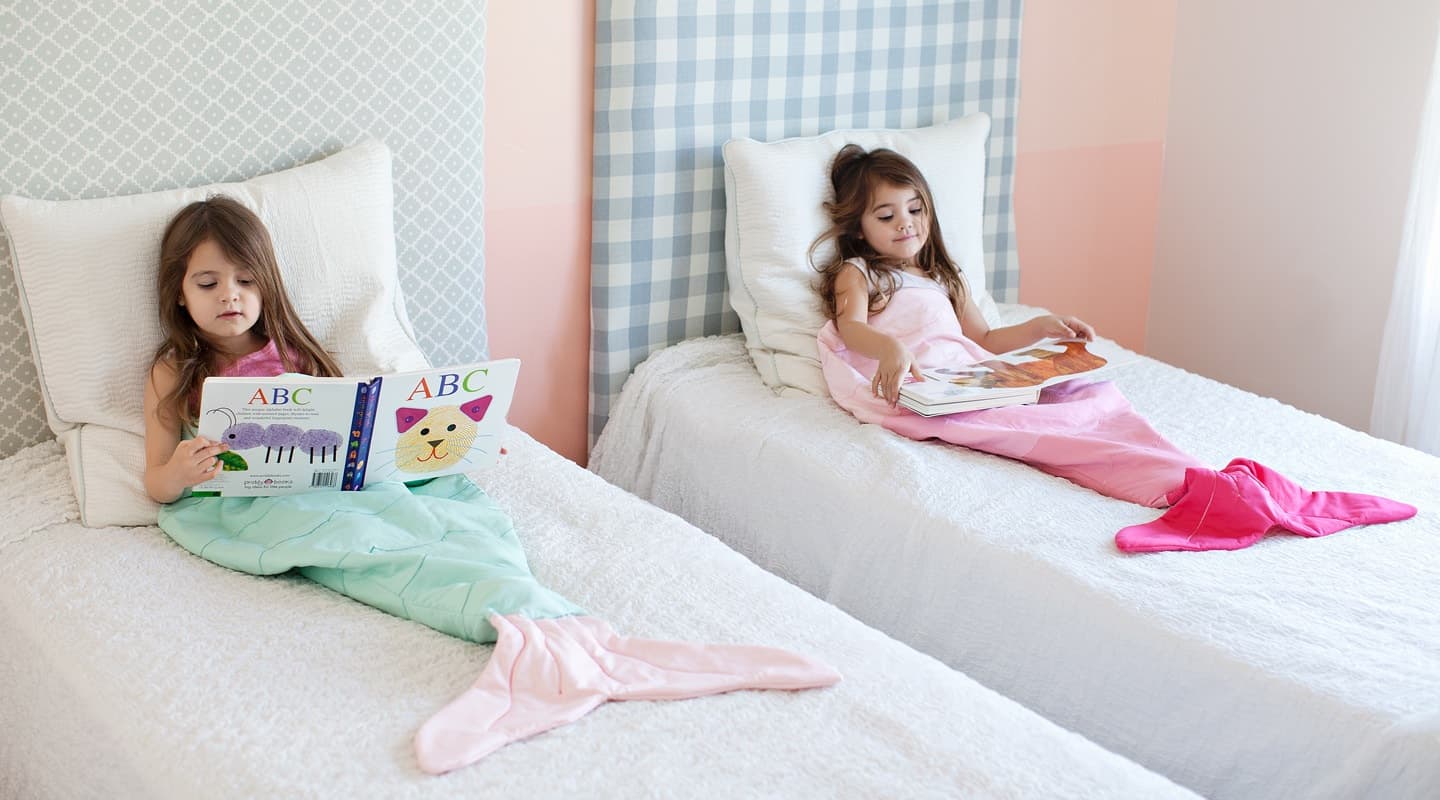 Whimsy Tails' mermaid blankets are lined with soft flannel and come in two sizes (1-5 years) and (6-10 years). Soft pinks, purples and minty hues are what you'll typically find in their designs. Word is on their social media page that teen blankets are coming soon, so kids of all ages will be able to enjoy these creative blankets.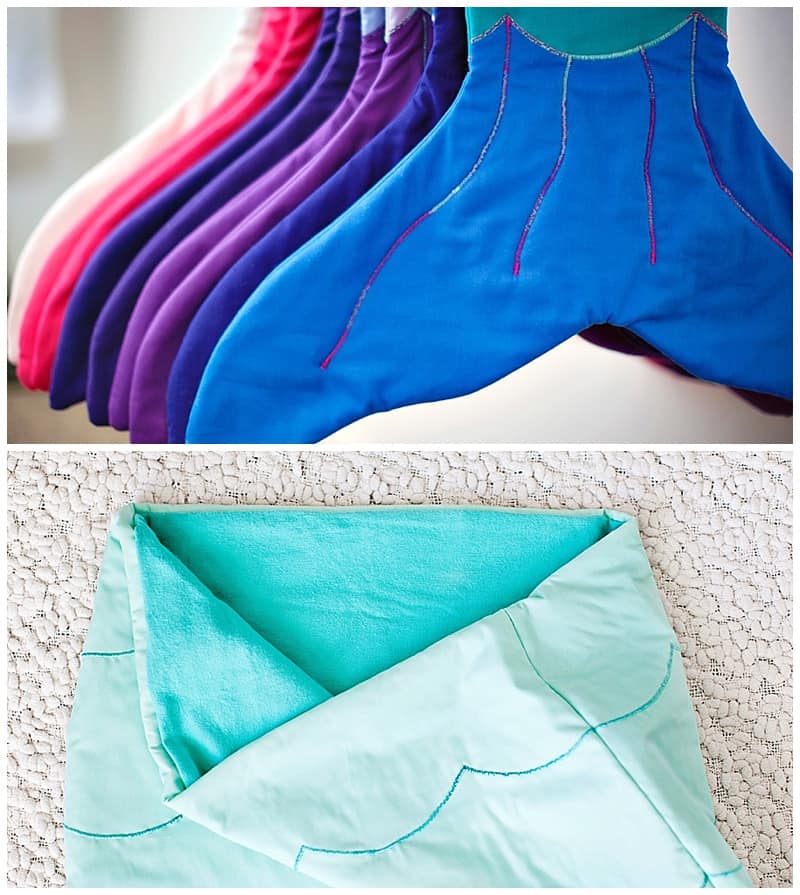 They also come in a shark's tail design if your little one wants something more fierce to cuddle up to. And mini-me blankets are also available as well so you can match your favorite dolls (fits an average size of 18″ dolls).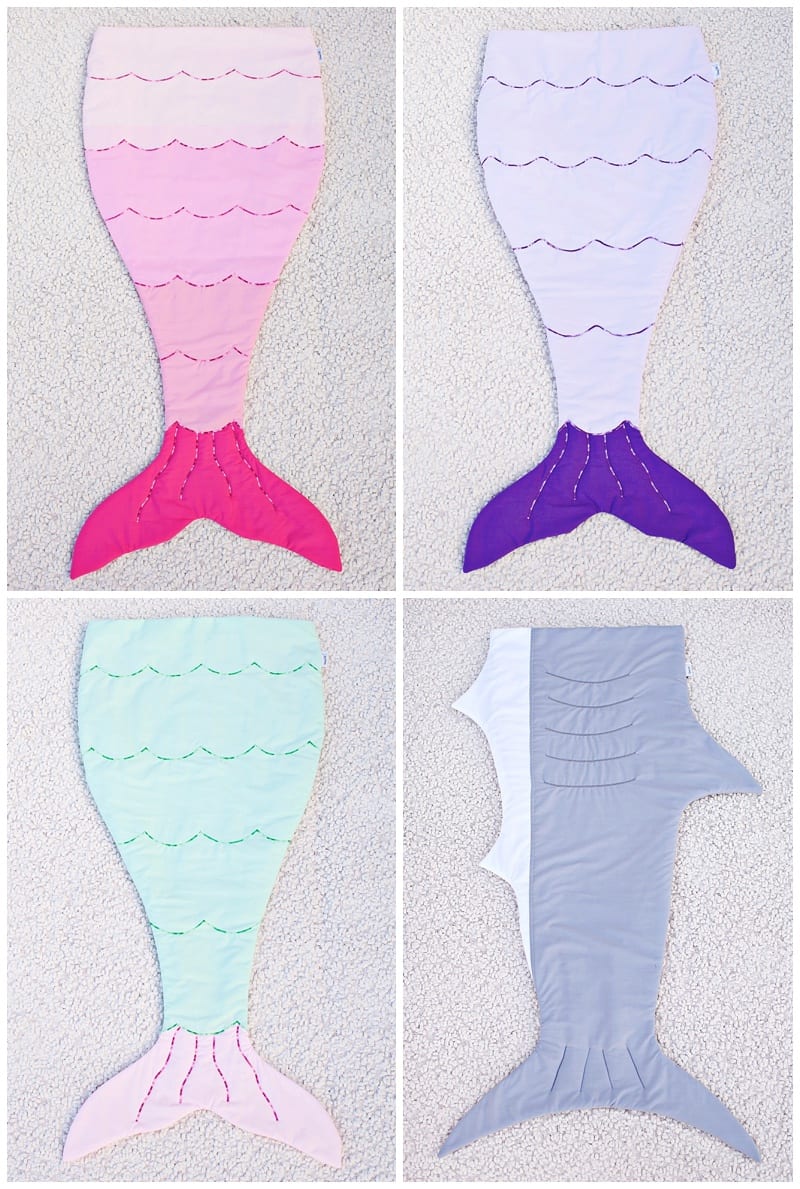 Head over to Whimsy Tails to view their current collection.
(All images via Whimsy Tails)