We all know kids love colors, right? How about adding a little fun and creativity into Halloween beyond the traditional orange and black we often seen. These bright and colorful pumpkin decorating ideas add pops of color to your home while making fantastic art projects you can make along with the kids!
P.S. take a look here for tons more Halloween ideas for kids!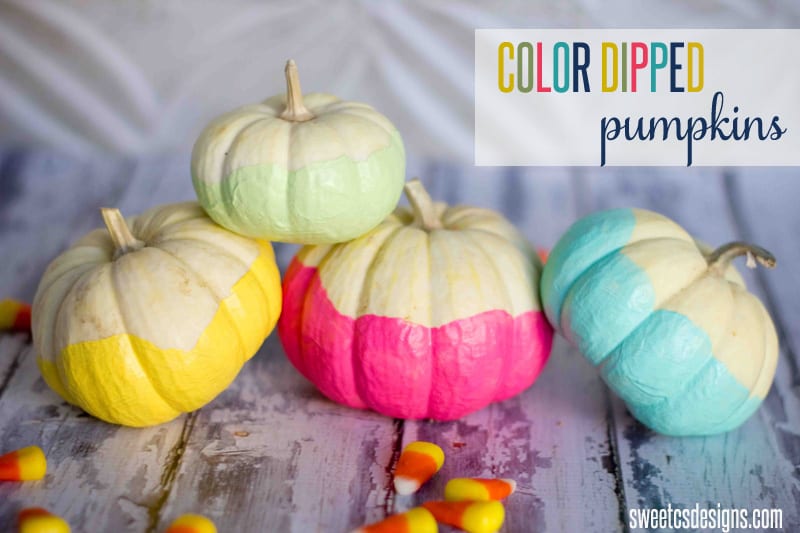 Color Dipped Pumpkins (via Sweet C's Designs)
For a non-traditional look, dip mini pumpkins in vibrant paint colors to make them stand out in a row.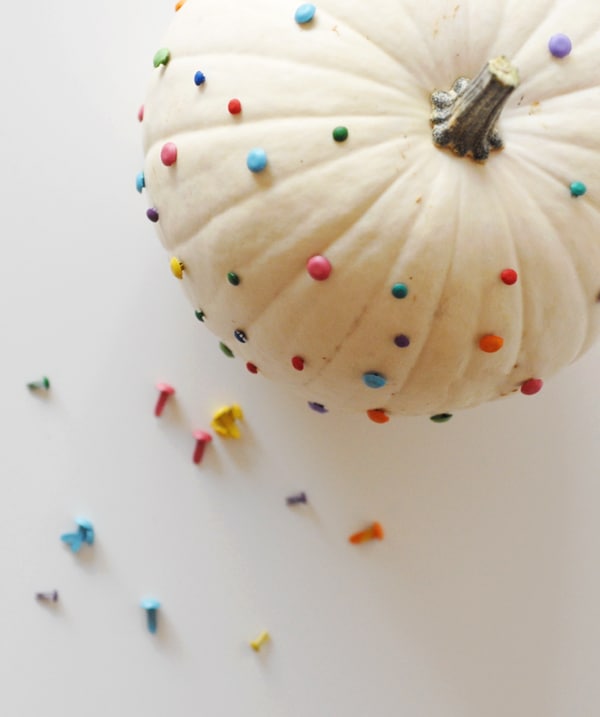 Push Pin Pumpkin (via A Subtle Revelry)
A clever use of push pins to make cute pumpkins with lots of variety on colors and patterns.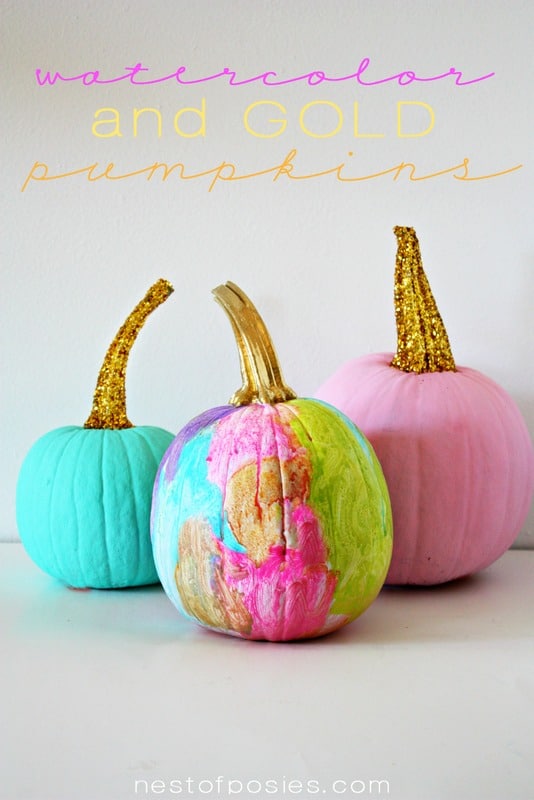 Watercolor Pumpkins (via Nest of Posies)
How gorgeous are these? Turn plain pumpkins into blank canvases for your child's watercolor masterpieces.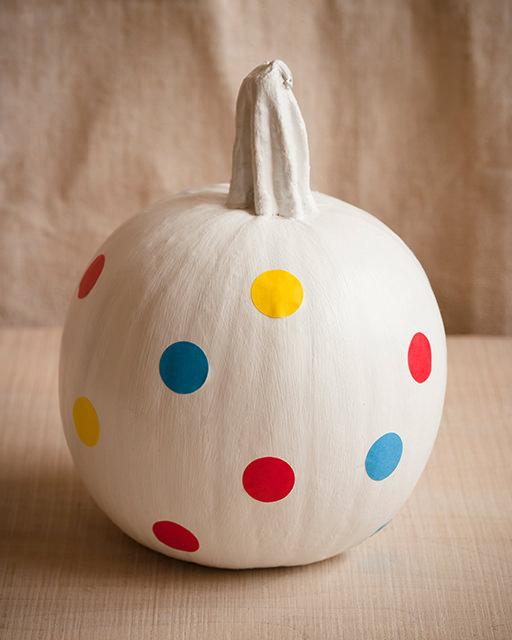 Polka Dot Pumpkins (via Sweet Paul Mag)
Super simple and kid-friendly describe these fun sticker dot pumpkins for a cute look that's hip enough to display.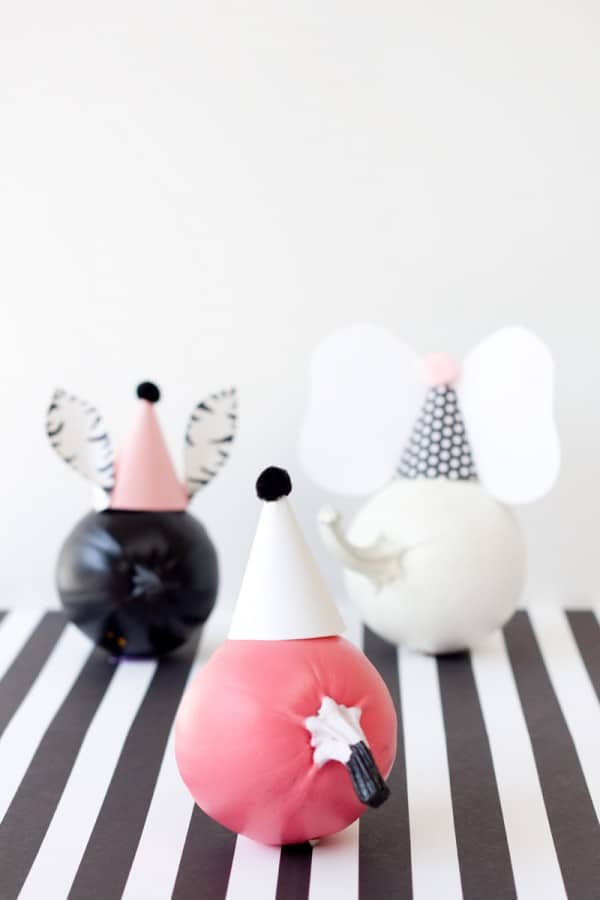 Party Animal Pumpkins (via Studio DIY)
Turn pumpkins into your child's favorite animal shape. We bet they won't be able to stop playing with them!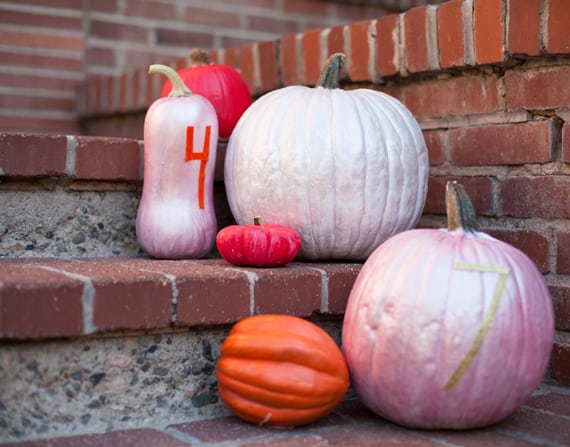 Numbered Painted Pumpkins (via A Subtle Revelry)
These sparkly colored pumpkins will make your porch stand out among friendly trick or treaters. Number these with your child's age for bit of personalization.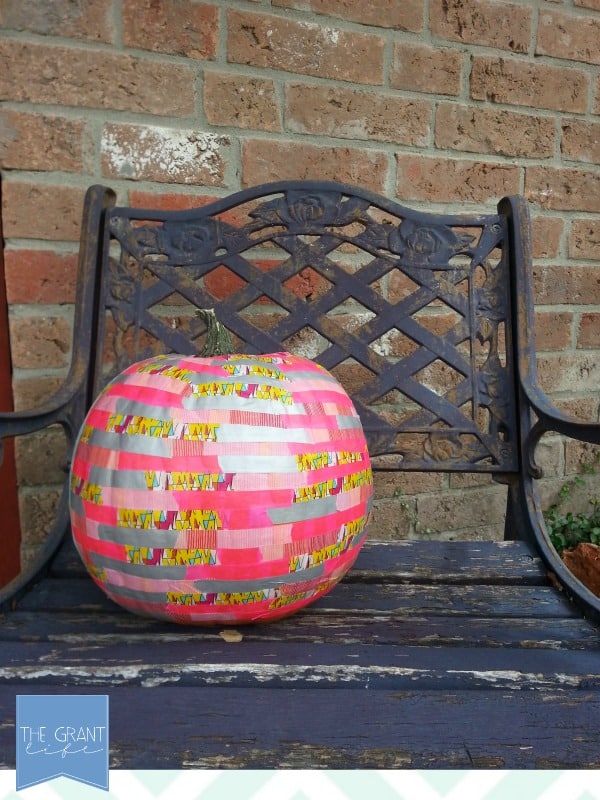 Washi Tape Pumpkin (via The Grant Life)
Here's a great way to use up leftover washi tape. Kids will have fun plastering it on for some sticky tactile fun.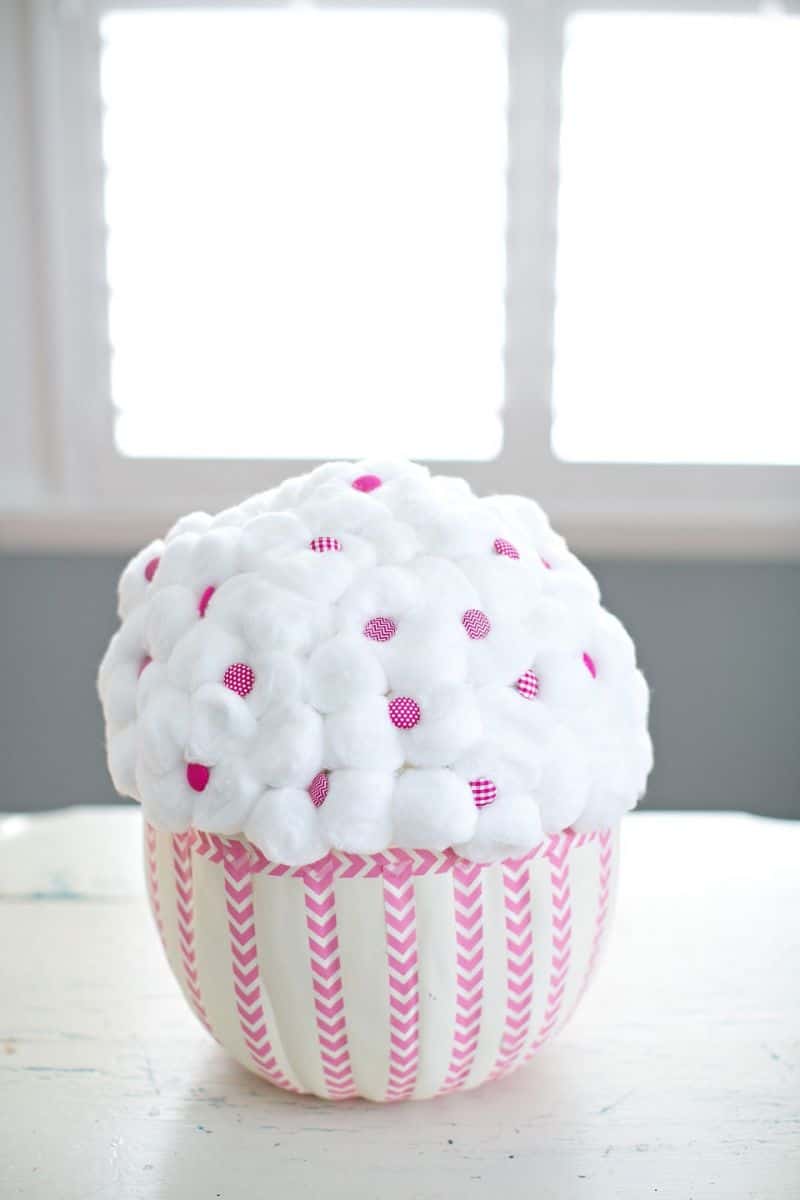 Cupcake Pumpkin (via hello, Wonderful)
Find out how we turned an ordinary pumpkin into the sweetest dessert. This fun and easy kid's craft can easily be done with lots of other bright colors.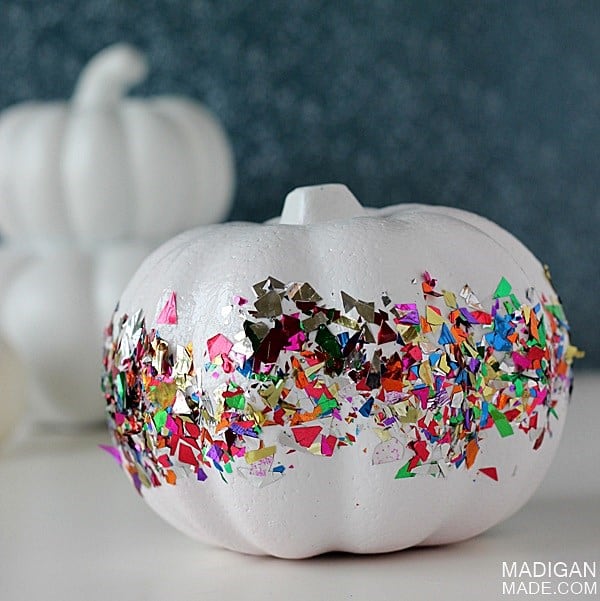 Confetti Pumpkin (via Madigan Made)
Who doesn't like confetti? Make Halloween a sparkly celebration with this dazzling and shiny pumpkin.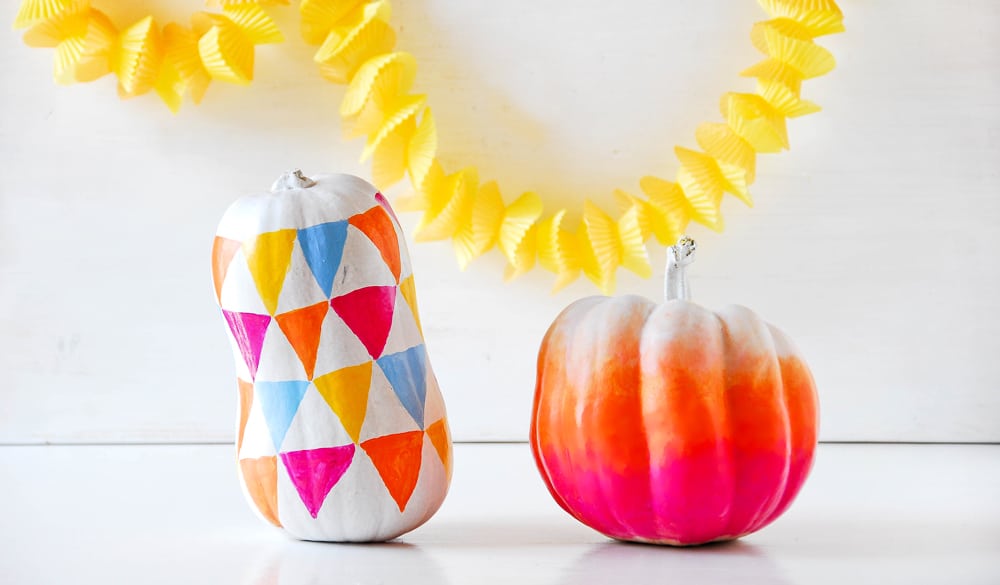 Ombre Pumpkins (via Funkytime)
Find out how to add vibrant ombre colors to your pumpkins for a decoration that adds wow appeal to an otherwise dark and spooky holiday.
P.S. take a look here for tons more Halloween ideas for kids!