I was inspired by the many fairy house crafts out there these days, particularly these super cool and unique felted fairy lamps from Inken Gaddass. I attempted to make my own and I think they came out magically charming!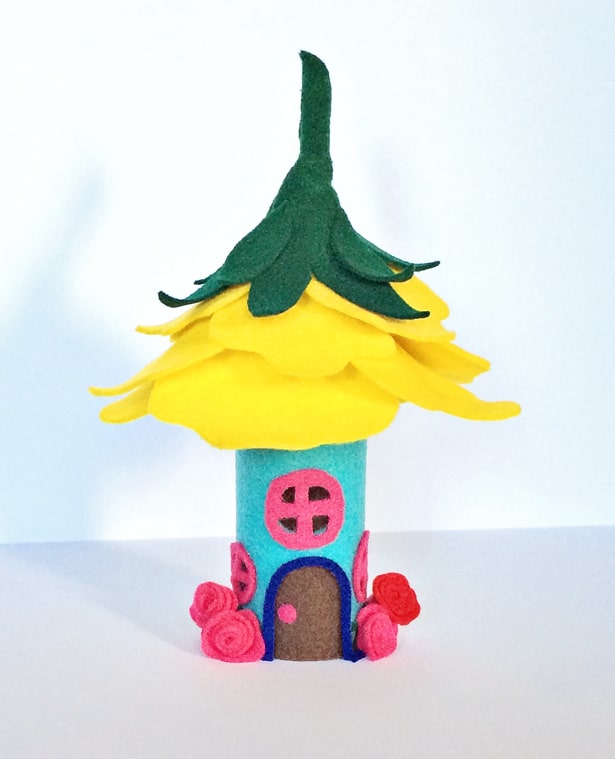 Felt Fairy House – Materials:
– Kunin felt in various colors
– Toilet paper tube
– Cone drinking cup
– Pencil/white colored pencil
– Fabric scissors
– Hot glue or fabric glue
– Cardstock for templates
Instructions: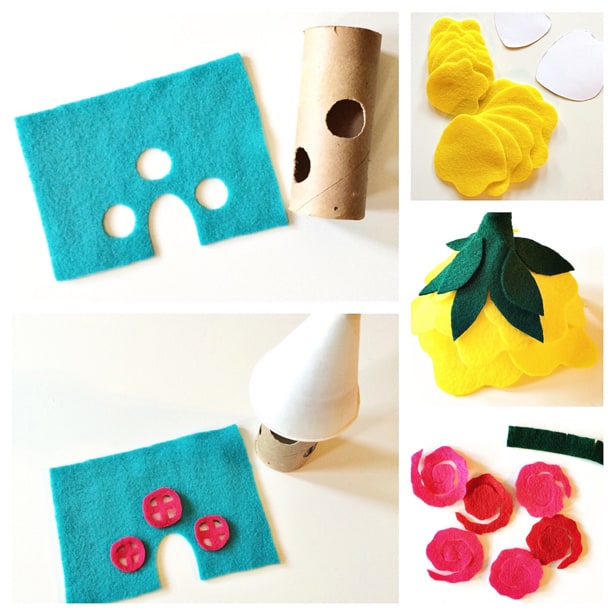 Step 1. I first cut a piece of felt at about 4.25 x 6″ to cover my toilet paper tube, I then drew some windows and a door onto the felt and cut them out. Then I wrapped the felt around the tube and traced the windows onto the tube. Next I cut the circular windows from the tube.
Step 2. I cut out some embellishments such as the window frames and small circles cut into spirals for the roses, door frame, door knob and a bit of grass to go along the bottom edge of the house.
Step 3. The roof is one large upside down flower, I created two petal templates, one big and one smaller, traced them onto felt and cut out 6 of each. I then hot glued them to the cone cup and added a little stem with leaves to top it off.
Step 4. Lastly I glued on the flower roof along with all of the other details. I put a battery powered t-light inside to make it glow, you'd think tinker bell was hangin' out in there!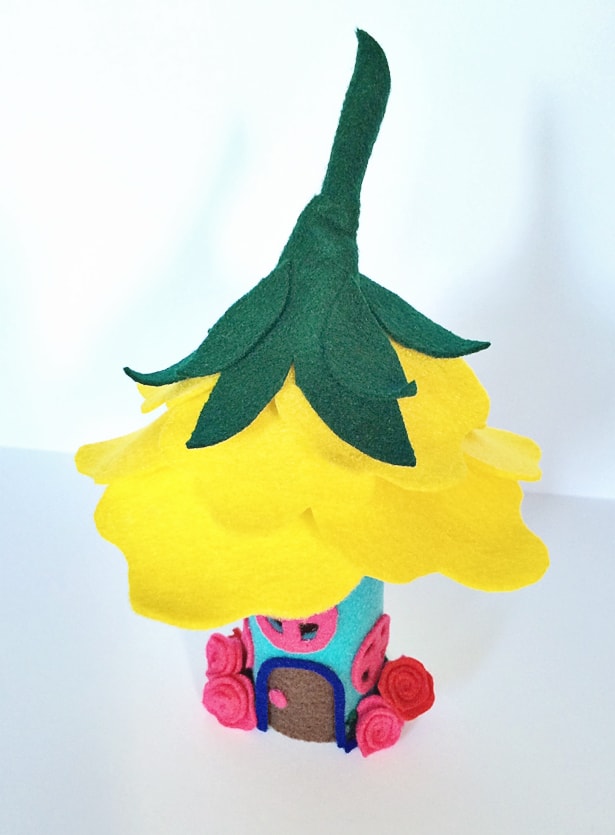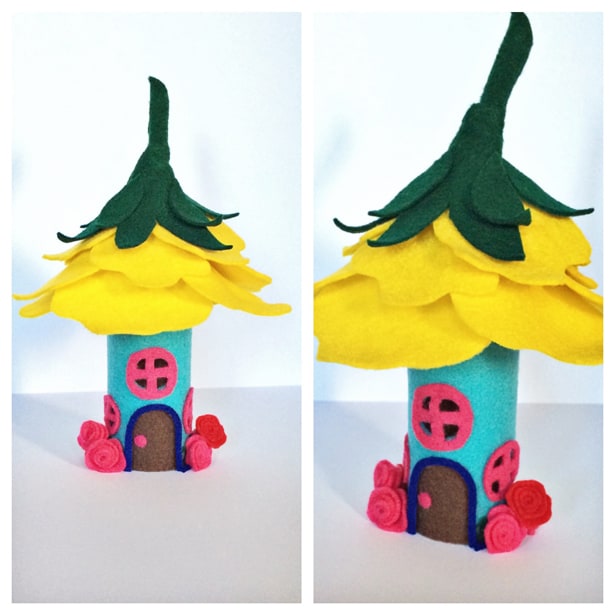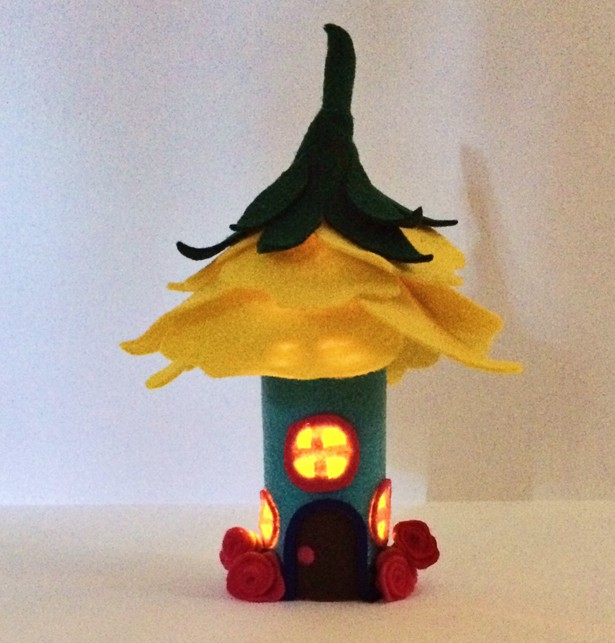 Have you tried making a fairy house before? Check out more creative ideas for kids here!
I was provided felt from Kunin for this project. All opinions and text are my own.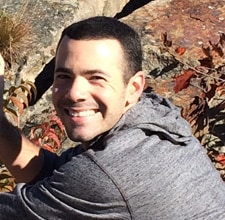 John Lavelle is an artist and art teacher who loves working with all things paper – cardstock, cardboard, foam board, tissue paper, and of course toilet paper tubes. John graduated from the School of Visual Arts with a Bachelors degree in cartooning and earned his Masters degree in Art Education.
Over the past few years, John has been working with young individuals who have ASD, which constantly keeps him on his toes and who are the inspiration behind the creative projects he prepares for their daily art classes. You can follow his latest projects on Instagram and on his site, The Art Dream.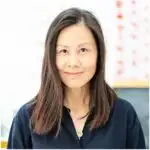 Agnes Hsu is a mom of three and has been inspiring parents and kids to get creative with easy activities and family friendly recipes for over 10 years. She shares her love for creative play and kids food to her 2MM+ followers online. Agnes' commitment to playful learning and kindness has not only raised funds for charity but also earned features in prestigious nationwide publications.