Originally posted on 07/08/14
Baby feet are so adorable that it's almost a shame to cover them up – though we have to admit that baby shoes are almost as precious. And baby shoes make lovely little gifts, especially when they've got that handmade touch.
You can make cute newborn shoes, booties for babies, and even toddlers' footwear with very simple patterns. All you need are skills in either sewing, knitting, or crochet.
So if you are tired of knitting baby hats or decorating onesies, here are our favorite baby shoe DIYs (and there's a kit option at the end, if DIY from scratch isn't your speed).
Easy Baby Shoes DIY
This is an easy list of baby shoes to sew, knit, or crochet. There are patterns to use and simple tutorials. Whether you're looking for newborn booties or shoes to put on a toddler who's taking their first steps, there's a shoe on this list for you. So pick your favorite and enjoy your next DIY project.
DIY Baby Sandals

Crochet sandals (via Whistle and Ivy)
Check out this free pattern (and its helpful video) for a sandal that will actually stay on your baby's feet. Try out whichever colors best suit your baby's personality, and have fun dressing them up.
DIY Baby Slippers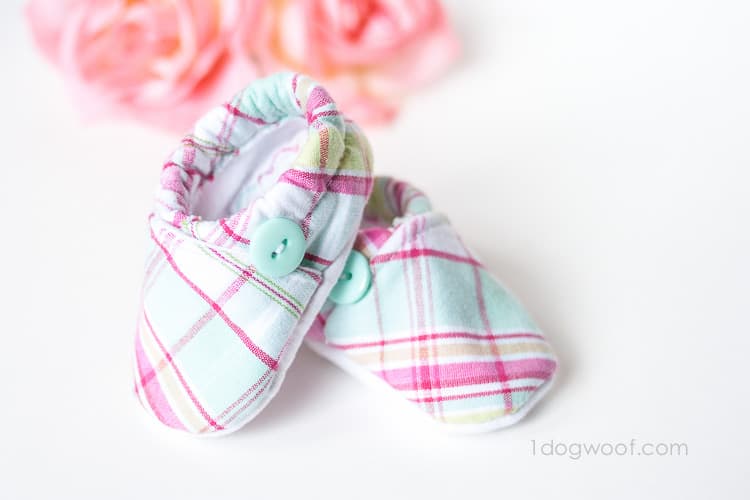 Sewn cloth shoes (via One Dog Woof)
Babies outgrow shoes so quickly! How helpful to have a scalable cut pattern to use as they grow. And they're cute as well as practical.
Homemade Baby Shoes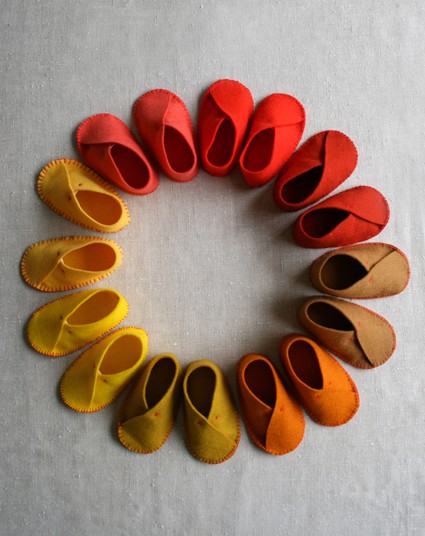 Felt shoes (via The Purl Bee)
No sewing machine, no problem – you can sew these charming, colorful booties by hand. Don't they look like something little elves in the forest would wear?
Cutest Baby Shoes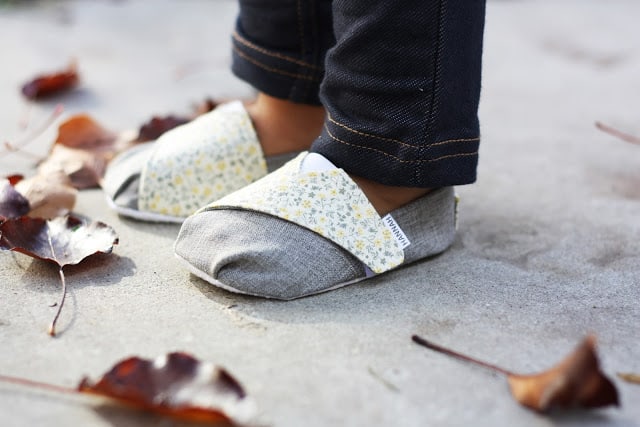 Tom's inspired baby and toddler shoes (via Homemade Toast)
This pattern takes a little more finesse and requires some quality time with a sewing machine. But these fabric slip-ons are super-cute and functional.
DIY Baby Shoes (No Sew)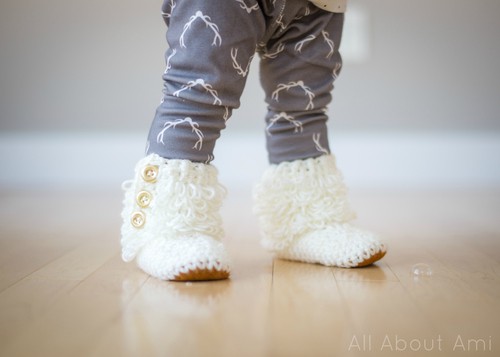 Crochet boots (via All About Ami)
These are adorable crocheted boots for a stylish little toddler, they look like the perfect gift for Granny to work on. And this write-up has great tips on making the bottoms of crocheted/knit shoes slip-proof.
Handmade Baby Shoes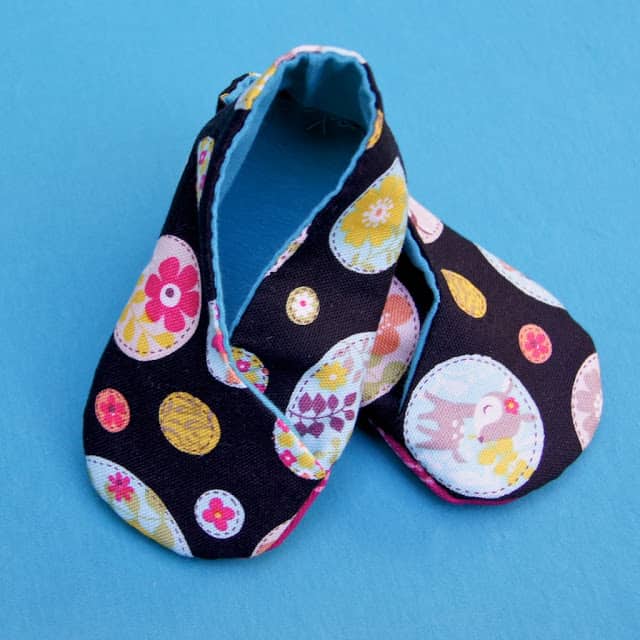 Kimono style cloth baby shoes (via Omiyage Blogs)
Easy-to-sew fabric shoes inspired by the wrap construction of a kimono? And a onesie with matching appliqués? So cute, and a great gift, too. Pick your favorite fabric and use your imagination to make these shoes even better.
Cute Baby Shoes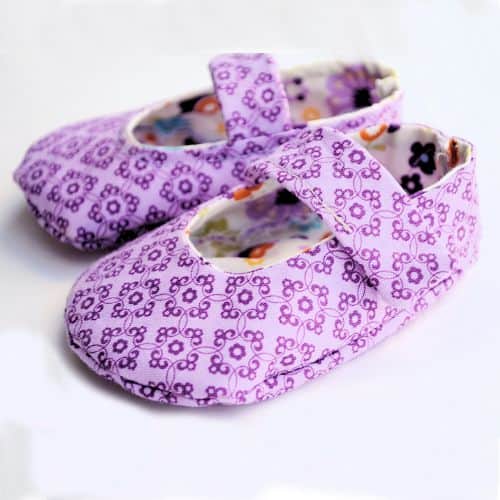 Mary Janes (via Crazy Little Projects)
This classic girls' shoe looks extra-sweet when made of two contrasting pieces of fabric. Expert sewists can even make dresses or baby leggings to match.
Baby Shoes Tutorial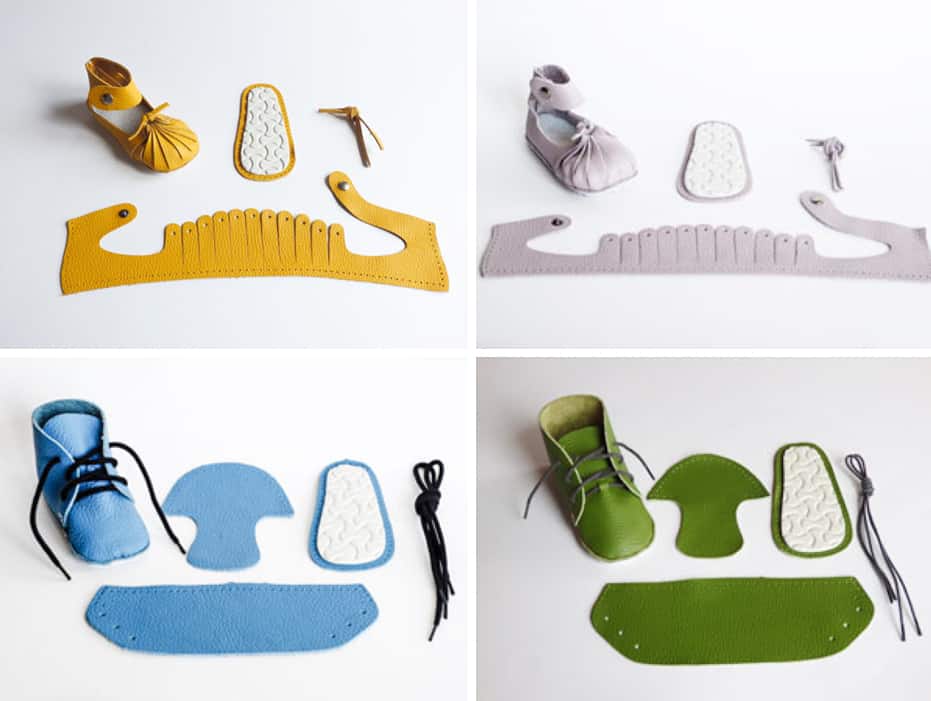 All-in-one DIY Shoe Kit (via First Baby Shoes)
If you want to DIY but don't want to start from scratch, check out these kits from Poland. Each comes with leather pieces, sewing materials, and instructions, and you can choose from a variety of colors and styles.
Learn How to Make Baby Shoes At Home
Making baby shoes at home is not only a cute craft, but it can save you plenty of money as well. And these handmade baby shoes patterns are so easy to follow that even a beginner can try them out.
Make DIY baby booties for your own babies, or give them as gifts for friends and family. The fact that they're handmade will only make them more special.