Have you seen the latest craze towards knit and crochet mermaid blankets? These adorable ocean wraps are the perfect way to cozy up on the couch for an afternoon of reading. This pattern we found on Crochet by Jennifer's Etsy shop includes a PDF pattern for you to make your own. If you love the blanket but aren't a crochet expert, Jennifer includes a helpful link of resources and shops that do sell the finished blanket.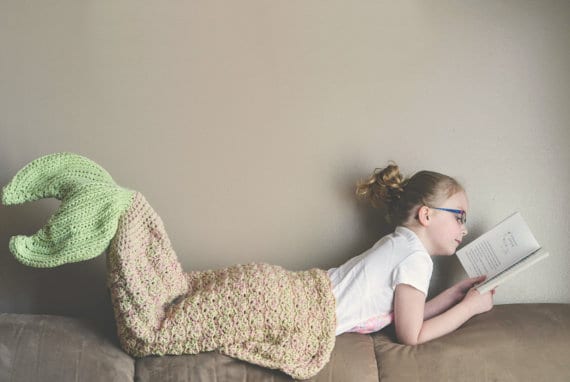 You can customize your colors and here's the best part – many offer the blankets from toddler to adult sizes. So you can feel right at home cuddling up on the couch and watching The Little Mermaid with your favorite under the sea love bugs.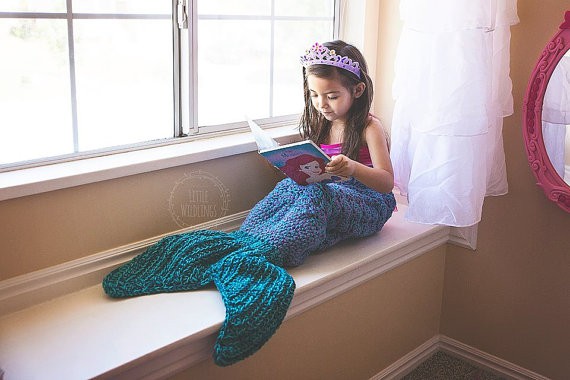 Head over to Crochet by Jennifer for the pattern.
(All images via Crochet by Jennifer)