Kids are pretty creative and have huge imaginations. Sometimes I have no idea how my kids come up with some of the hilarious characters they dream up. This clever concept from Creatures & Features wants to capture your child's inner creativity in playful fashion with their adorable monster kit tees.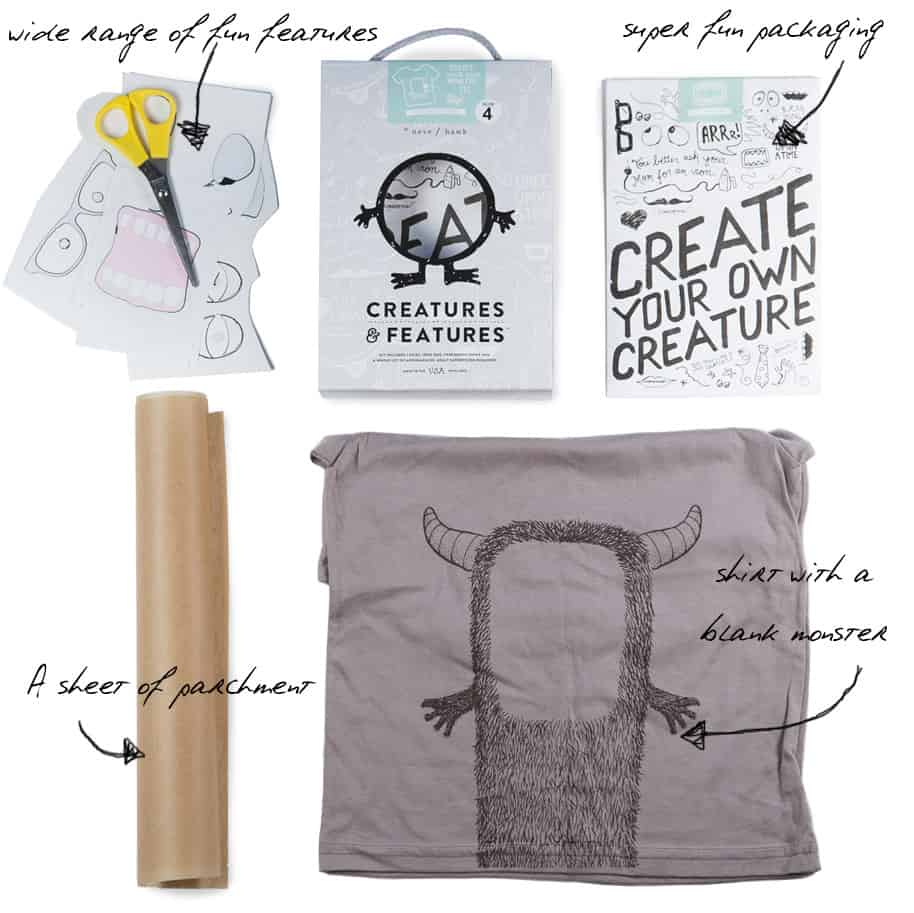 The currently line is founded by husband and wife team with two kids, Kris and Bob, the same family behind imaginative kid style brand, Neve and Hawk. It's clear this artistic family knows a thing or two about creative kids.
Creatures & Feature's awesome tees feature a boy (with horns) or girl (with pigtails) template monster. A set of features come along with each set which you can iron on the shirt to create your own character. How genius is that?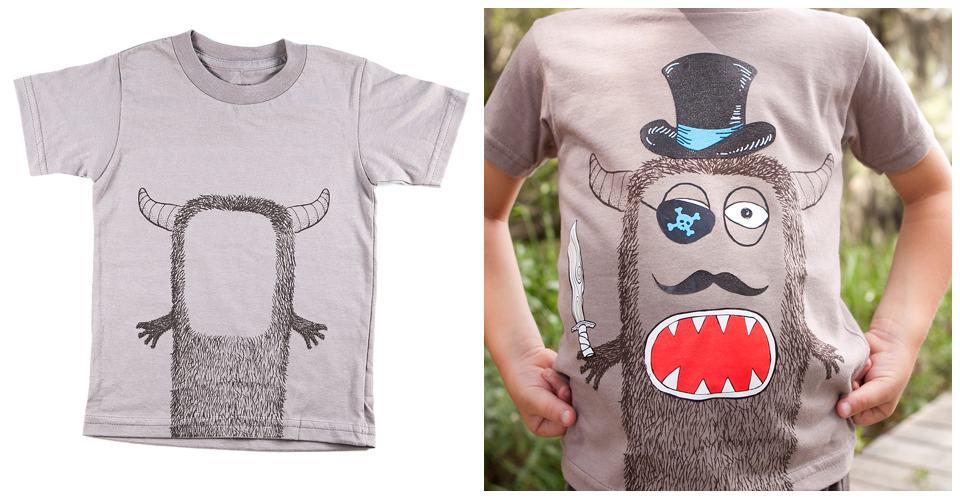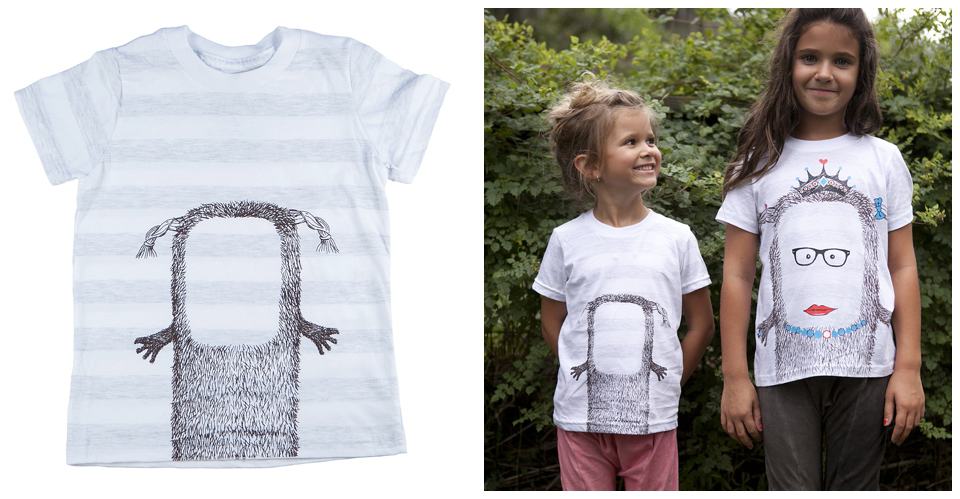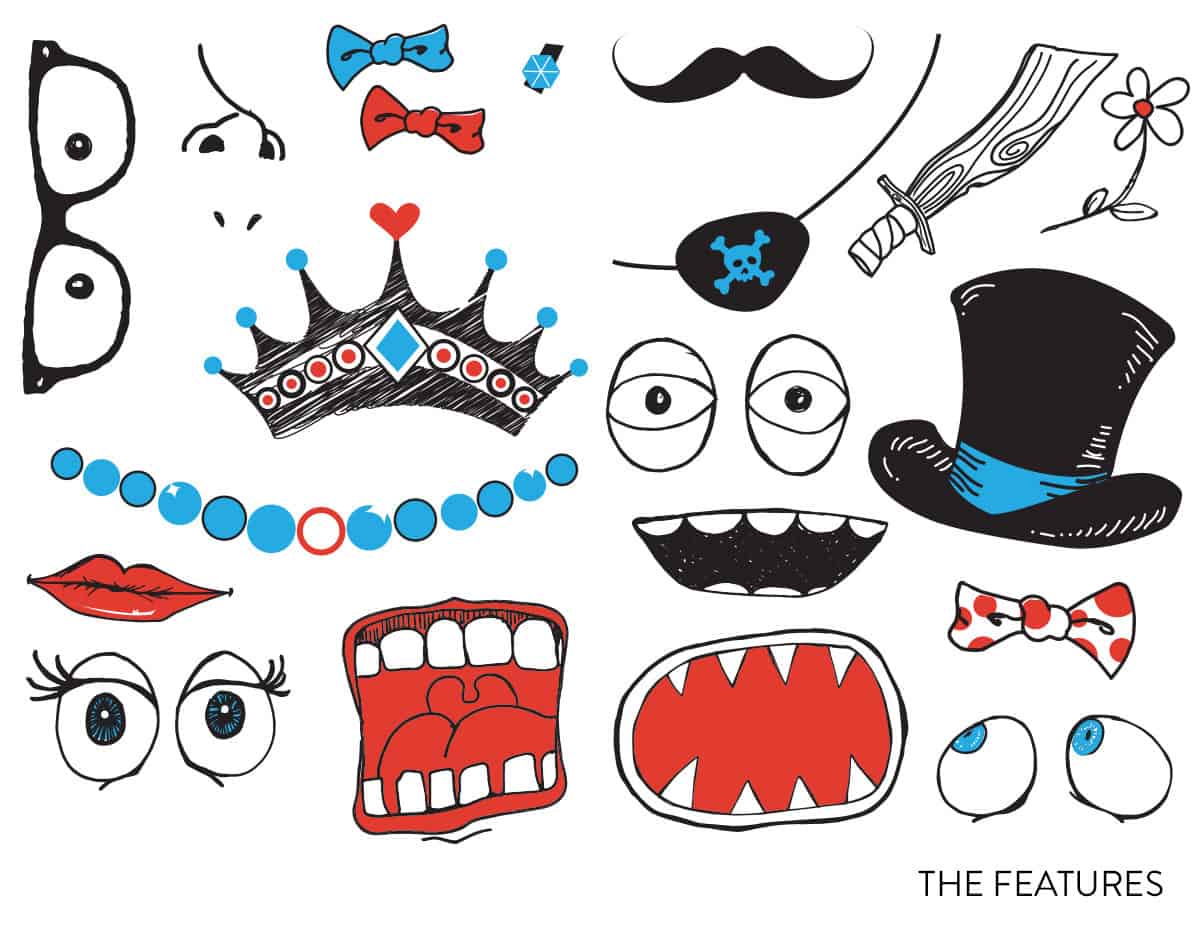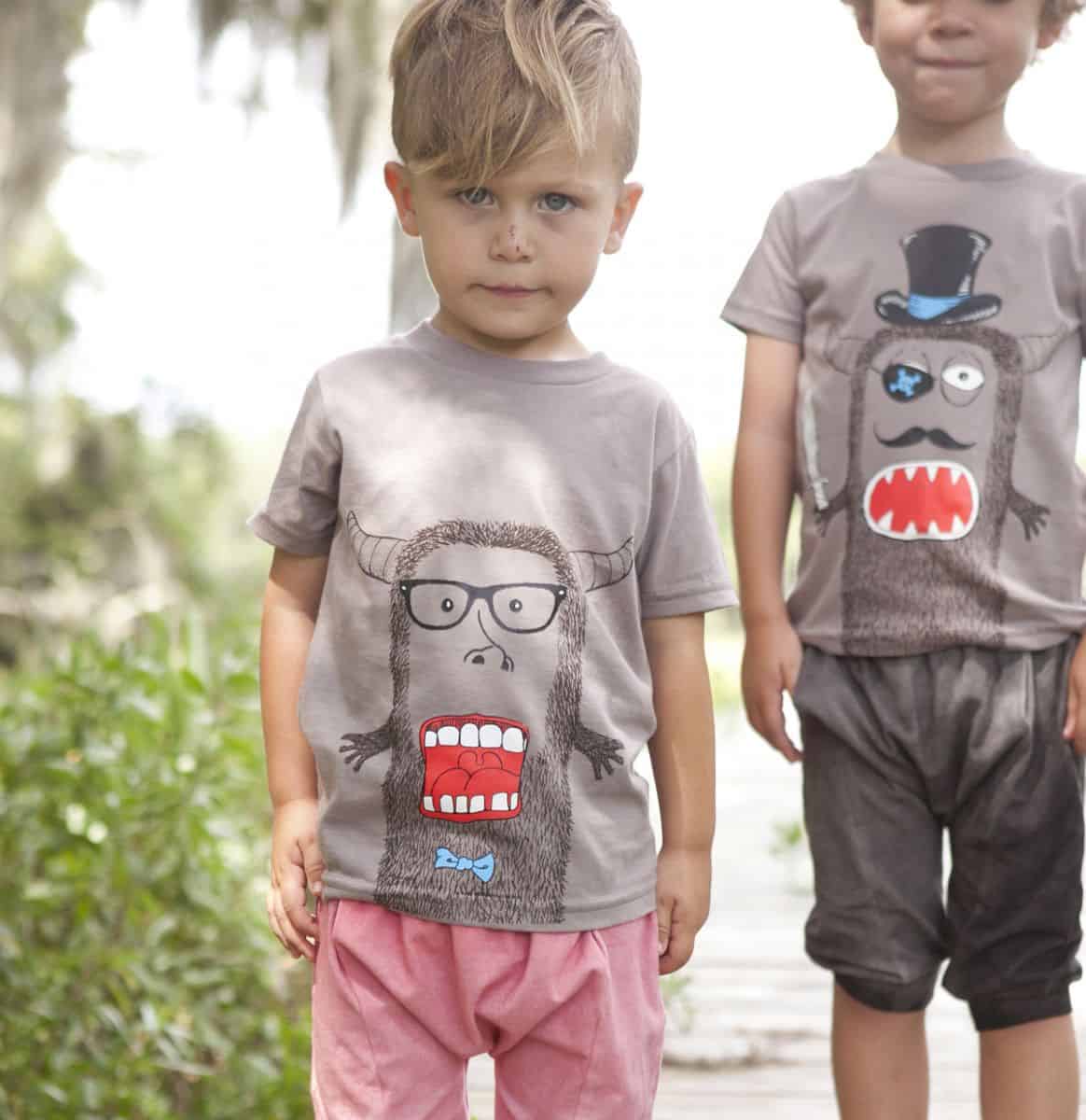 I love how this encourages kids to become mini-designers in the process and puts a personalized stamp on their creativity. And as any parents of domineering toddlers will know, they'll want to have a say in what they wear, even at the ripe old age of 3.
Head over to Creatures & Features to learn more.
(All images via Creatures & Features)