Update this business is no longer in service. Visit our Kid Style page for more inspiration.
As parents, we've all been stressed for time and shopping for your kids can become a chore, especially when they're outgrowing their threads so fast.
Enter Ropazi mom's personal shopper' which aims to take away the paint point of shopping for kids' clothes by making it as easy as sending a text message.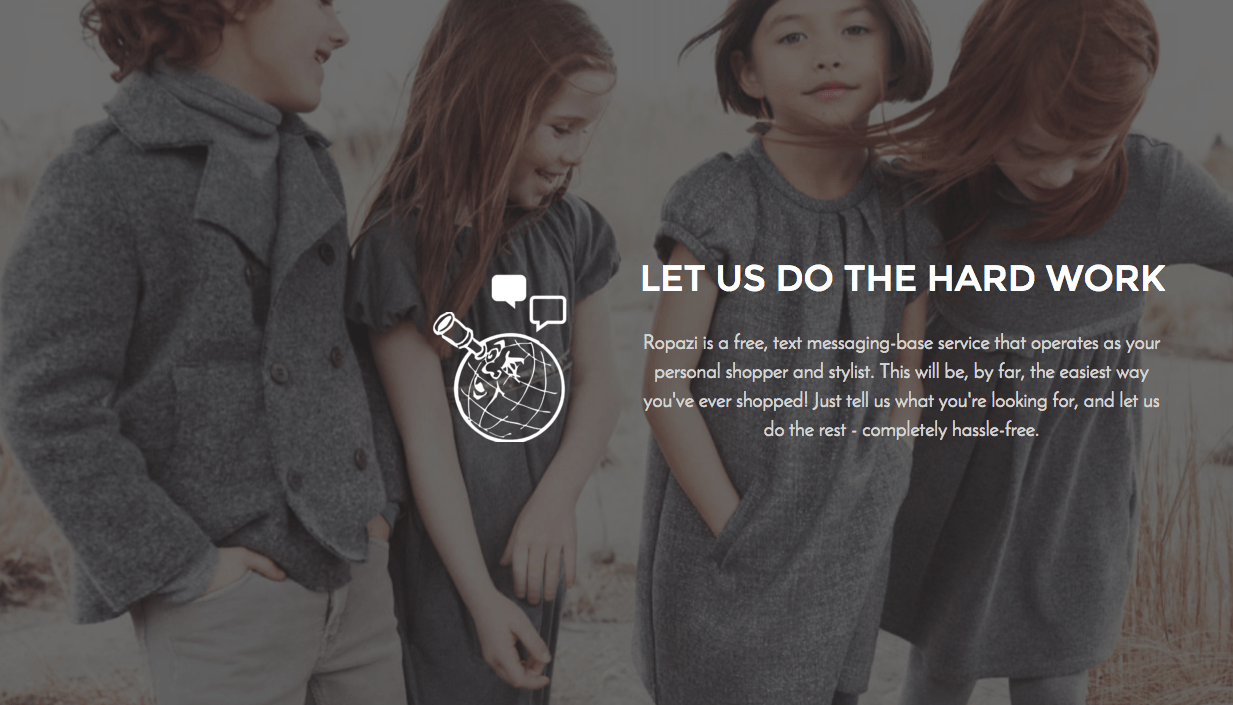 You simply text Ropazi with what you want, size and details for your child and they will search from their partnership of select major and smaller independent labels. The premise is that establishing a relationship with your personal shopper will refine each time as they get familiar with your style and price points.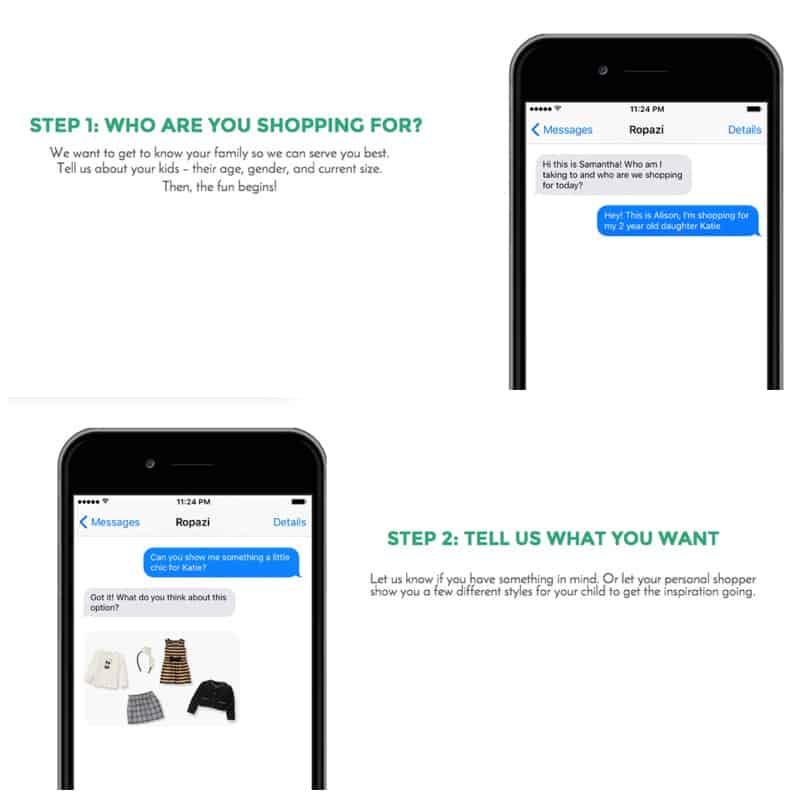 You can pay via a secure credit card link or via Paypal and Ropazi handles the shipping and returns. They note that their return rates are some of the lowest in the industry because their shoppers take the time to curate a personalized collection for you.
It's definitely an intriguing concept to consider and presents an innovative twist to ecommerce that appeals to today's on-demand menatality.
What do you think? Would you shop for your children's clothes via text messaging?
Check out more style tips for kids here.
(All images via Ropazi)
(h/t Product Hunt)