If you love colorful and creative clothing for your stylish babe or toddler, you'll appreciate Vivie and Ash's bright dresses for little girls. Handmade by mom Sarah who found her love of sewing and designing playful clothing for kids after having her own, Vivie and Ash offers cute and playful wear for kids (age 6 month – 5T in most cases).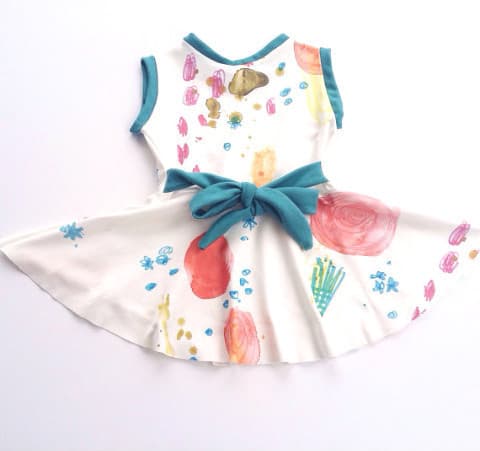 Featuring 100% GOTS certified organic cotton prints, these hand-cut and sewn signature tank dresses are one-of-a-kind, featuring whimsical designs children love like ice cream and mermaids.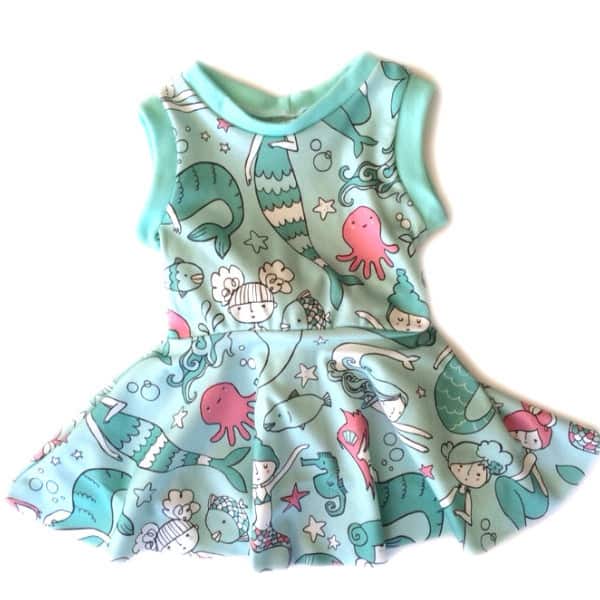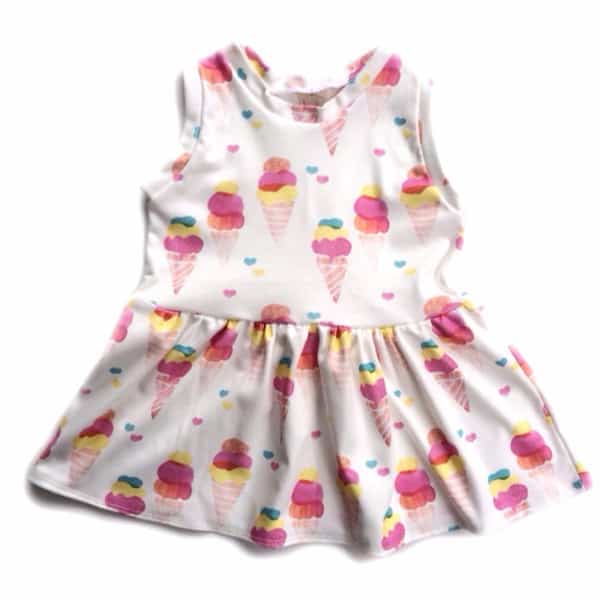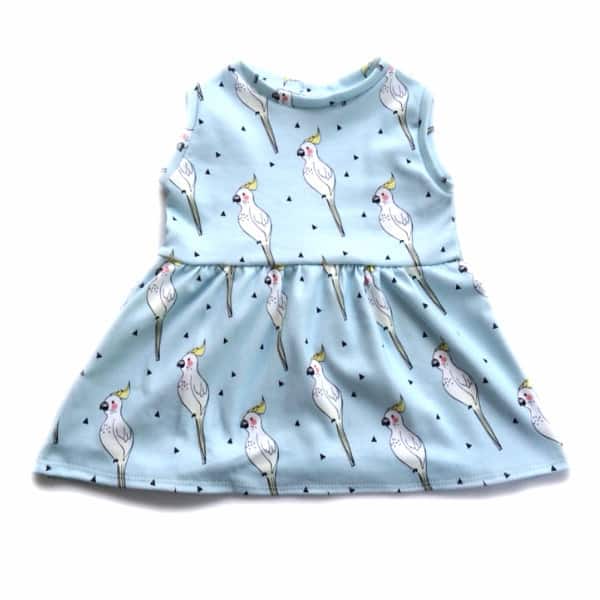 Vivie and Ash also offers bloomers, leggings and tops in line with their playful dress designs, also all made of 100% organic cotton.
Head over to Vivie and Ash to view their current collection. As these are all handmade, stock is often limited, but updated as available.
(All images via Vivie and Ash)