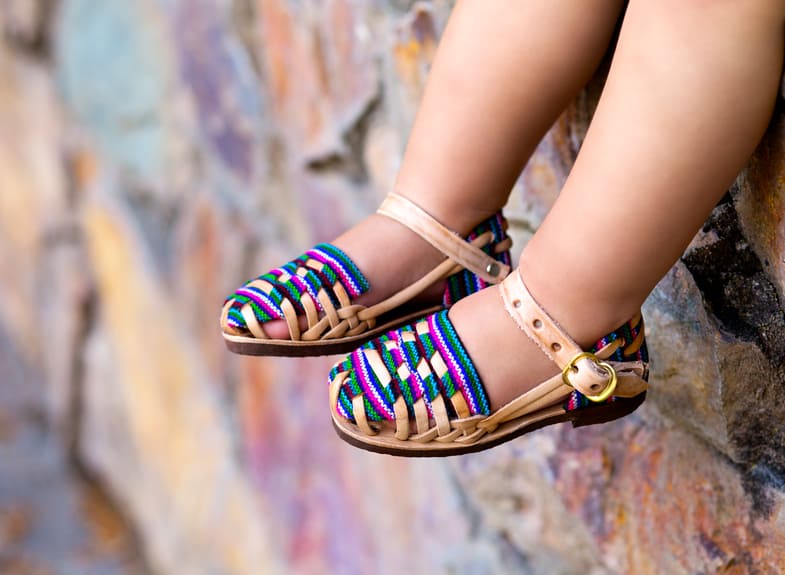 These beautiful handcrafted sandals for kids are from Philanthropik, a company inspired by a social mission to support artisans in Guatamala and effect social change. A family run business, founder mom Sandra hails from Guatemala and heads the company along with her husband Kyle. The business also has the support of Sandra's sister and husband, Alejandra and San Pablo, who live in Guatemala and help source the shoes.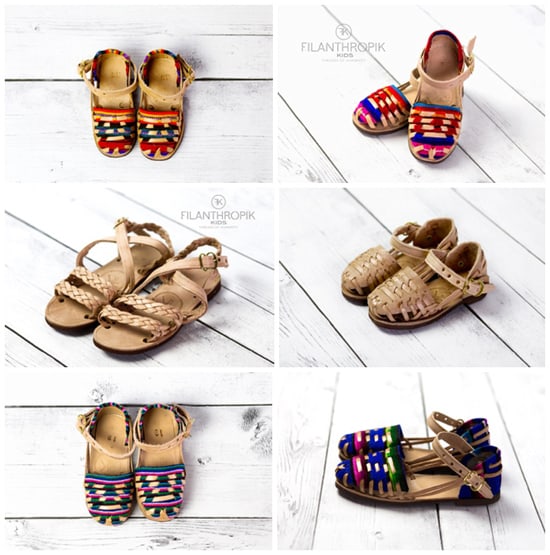 Not only are these leather sandals beautifully made, a portion of each sale is donated to help alleviate poverty in Guatemala so you can feel good about your purchase
You can read about their partner organizations here and also specify which one you'd like to donate upon purchasing the sandals.
See the full collection kids' sandals over on Philanthropik's online shop.
(All images via Philanthropik)