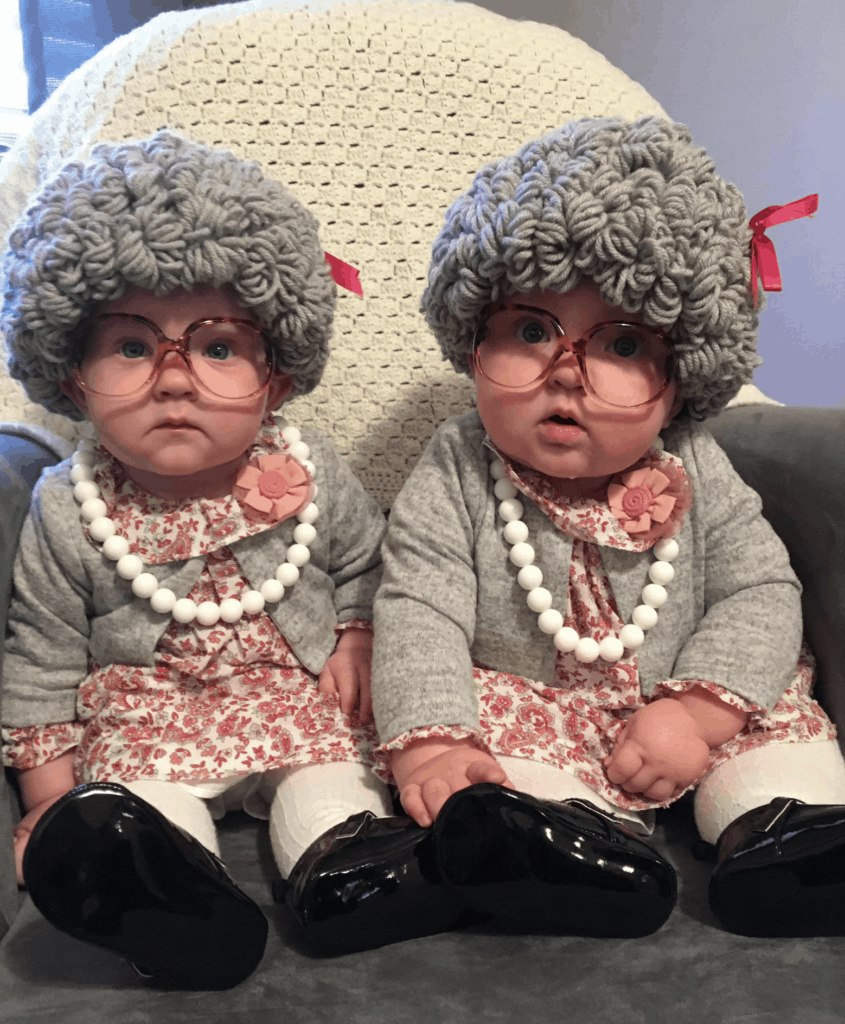 Photo Credit: Etsy/Antiqueandorunique
It's officially September which means that Halloween is next month! I know some of you are still bringing down your fall decor from the attic, but it doesn't hurt to start looking for Halloween costumes! If you know me, you know I love a funny costume, especially if it's on a little kid. You can have so much fun dressing up your little one for Halloween and show everyone their cute outfit! One outfit I think hits Halloween out of the park is dressing up your little one in an Old Lady Wig Costume! It makes for a funny outfit and conversation piece!
The other day on Etsy, I came across a digital file of an Old Lady Wig Costume that you crochet yourself and make it into a hat! I thought this idea was so creative and adorable that I had to share it with you! This product is definitely for people who know how to crochet and can whip this up by the time Halloween arrives. If you love DIY and creative costumes, look no further than this Old Lady Wig Costume from Etsy!
What Is an Old Lady Wig Costume
This Old Lady Wig Costume is a digital download crochet pattern from Etsy. The crochet pattern is for a hat you crochet with yarn. The end result is an Old Lady Wig hat you can wear for Halloween! What I love about this costume is that you do it yourself. If you're a DIY lover, then you'll love this product. The other thing I love about this product is that it's extremely creative. It definitely is an endearing costume that brings an instant smile.
The product is an immediate downloadable crochet print that gets sent to your email and you print the pattern yourself. According to the description on Etsy, the pattern is easy to print, has five pages (black and white), easy to read, and easy for beginners! The seller mentions that if you know how to single crochet and tie a knot, then you can easily make this pattern! In the listing photo, there are children wearing the wig, hat and glasses. The seller mentions that they have the glasses in their shop.
What Buyers Are Saying About This Granny Wig Costume
Buyers absolutely raved about this product! Some of the reviews read, "This was a well-written, easy pattern. Can't wait to see my niece in her old lady wig!!!" and "I really just needed the pattern to figure out the curls for this wig. It was a big hit for my friends this Halloween." As you can see, this product was a hit amongst buyers and a conversation piece amongst others!
Why This Old Lady Wig Costume is Perfect for Halloween
This Old Lady Wig Costume is perfect for Halloween for several reasons. First, the pattern is super easy to follow and can be done quickly if you're in a rush. Second, this hat is handmade by you so you can keep it as a keepsake for either your child or yourself! Third, the pattern is for children and adults, which makes this product super versatile! Lastly, the product is cheap. It's $6.99 for a simple crochet pattern that can be downloaded right onto your computer! How convenient is that?
If you're already planning ahead for creative Halloween costumes, I suggest you check out this Old Lady Wig Costume on Etsy! If you want something unique that NO ONE else will have, this product will hit it out of the park. You'll have your own handmade conversation piece that's sure to become the highlight of the holiday!
More posts you'll love: