Using inspiration from the trees in your area, this project takes a classic technique to make a bold leaf garland for your window, mantel or in a classroom! A beautiful fall art project for kids.
Materials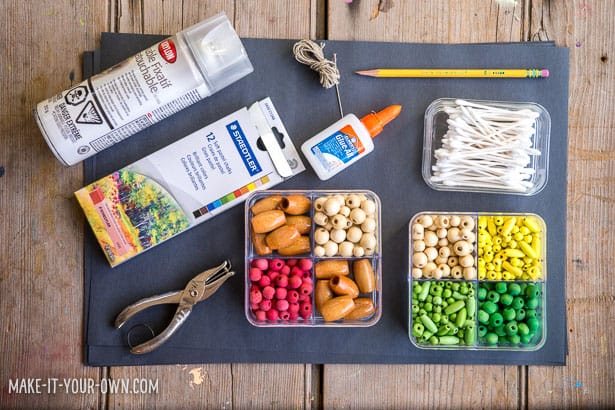 Black paper (Cardstock or construction)
Fixative spray (I know many people that use hairspray with the same results)
Cotton swabs
Pencil/eraser
Scissors
Hole punch
Beads
Cord
Needle
We always find these items helpful too: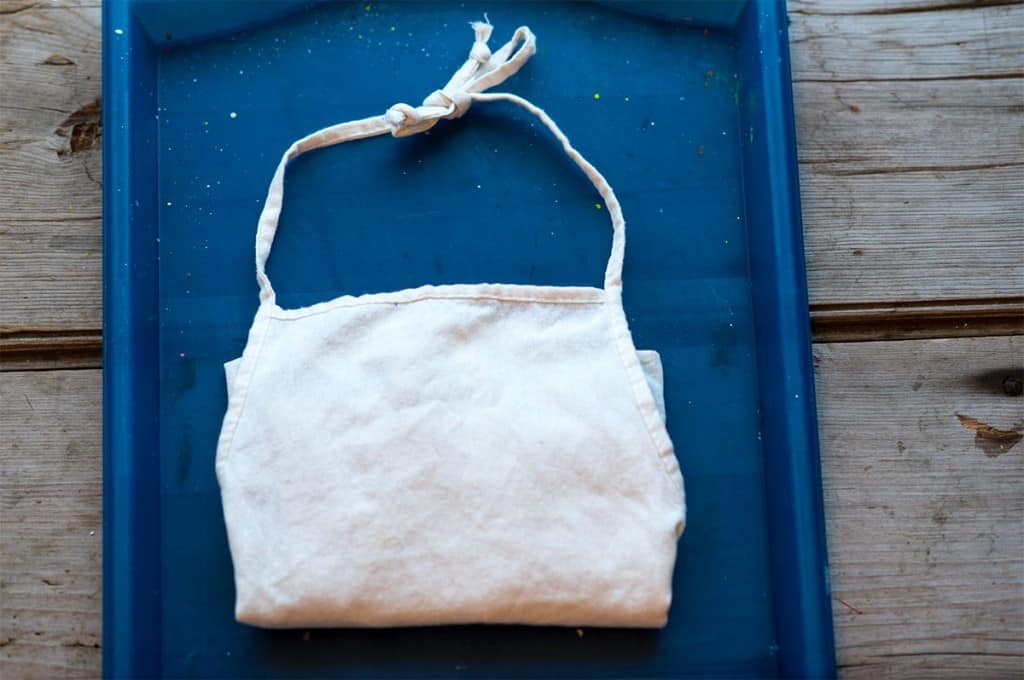 Directions
Go out into your neighbourhood with an adult, looking for inspiration leaves, observing the various shapes.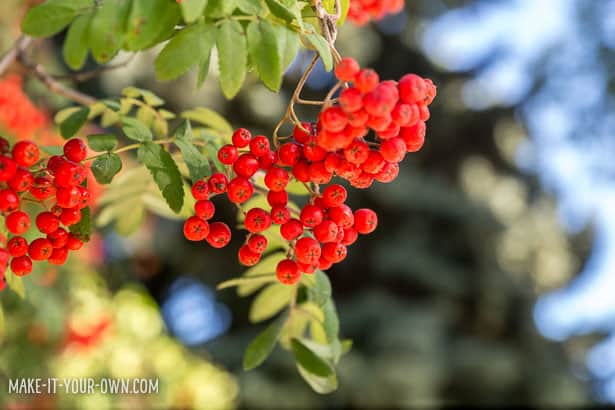 We went with oak leaves as the shape was the most appealing to the kids. (Along with all those acorns that were tucked into pockets!). You will want to use a fresh leaf so it will lie flat while your trace it.
Trace your leaf or leaves onto your black paper. My kids find it easier to hold the leaf in place with their non-dominant hand and then trace with their other hand. You could also hold it temporarily in place with a tape donut.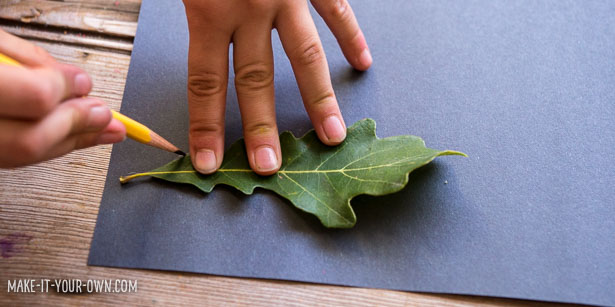 Don your smock. Outline your leaves using your white glue. We find the glue with smaller tips creates a thinner, more accurate line. Almost pull the glue along into the shape. Allow to dry overnight.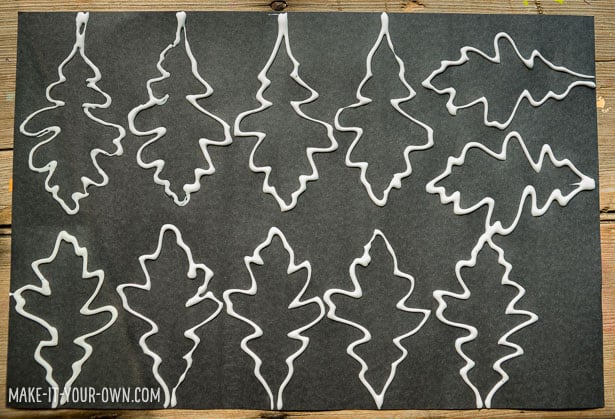 Add the veins to your leaves using your craft glue and allow to dry overnight.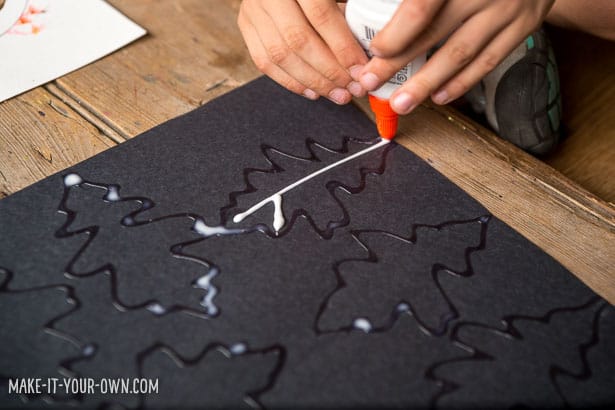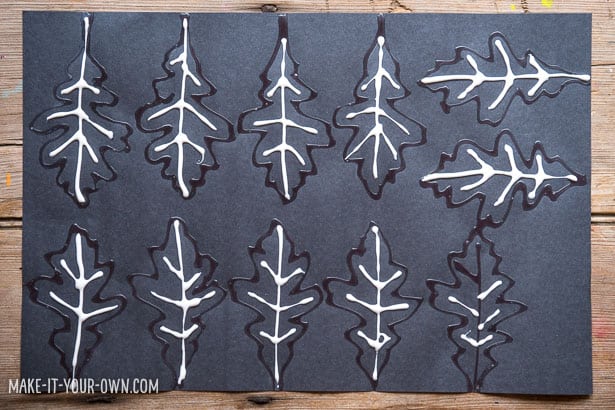 Color in your leaves using your chalk pastels. Think about the colours that you saw and how some leaves might have multiple colours. Be sure to allow for some creative freedom with the leaf colours and wear your smock as this is smudgy material. (But so worth it!)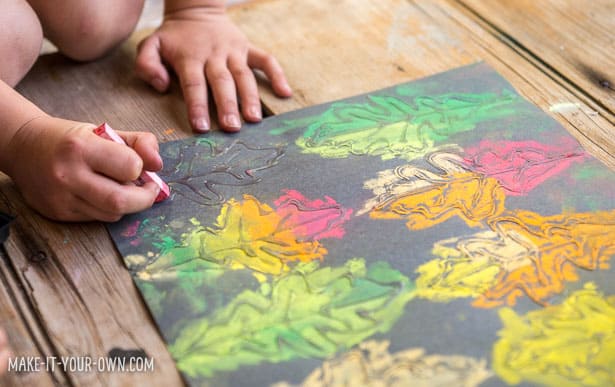 Now for the part that was my children's favourite- blend your chalk colours with your fingers or cotton swabs.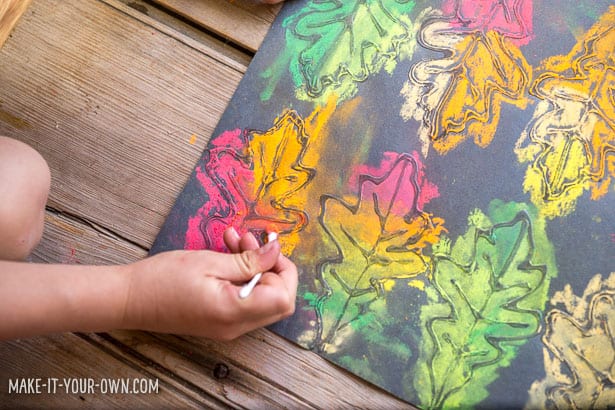 Take your work to a well ventilated space (e.g. outside) and gently tap off your excess chalk. Have an adult spray your work with the Fixatif spray (this seals the piece in a sense, preventing the colours from smudging onto other surfaces and holds them in place), following the product's directions carefully. Allow your work to dry in that well ventilated space. (If you are doing it outside, we suggest weighing down your work with rocks on the corners.)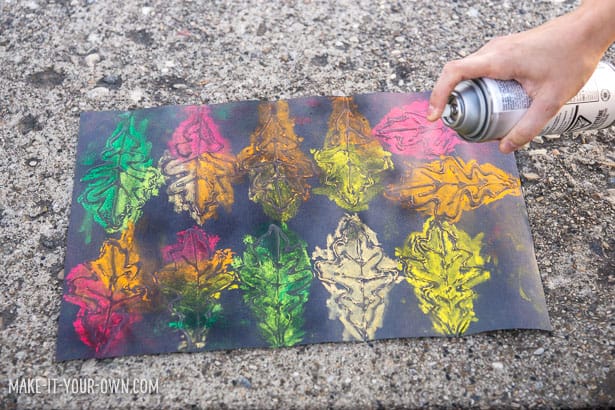 Once dry, cut out your leaves.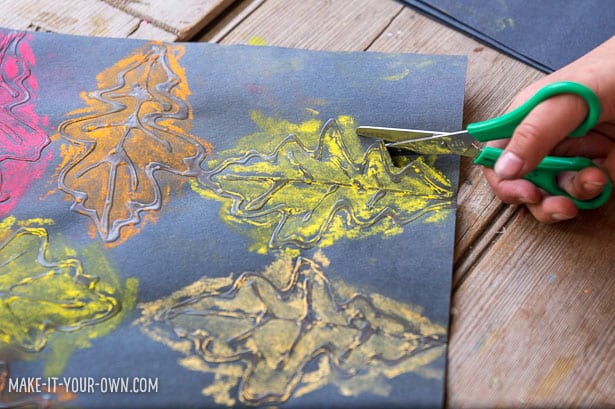 Punch two holes in the stems. (This generally allows them to lie more flat. You could also add a tiny piece of tape to the back so that the leaf stays in the place that you intend on the cord/twine.)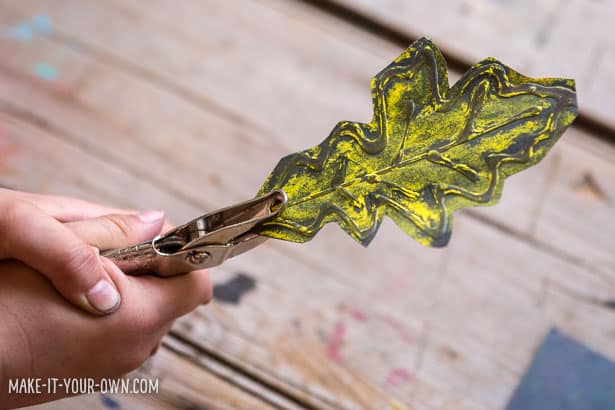 Thread your leaves onto your cord, along with some beads.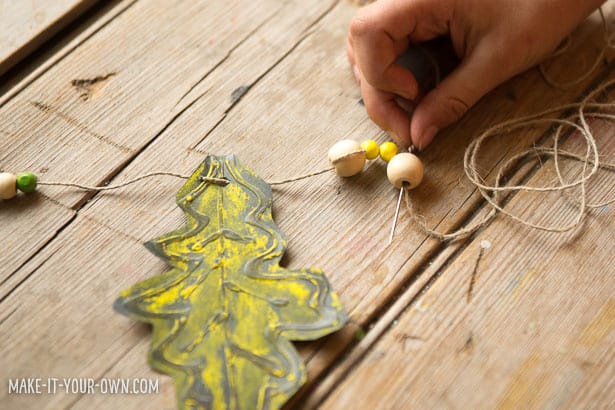 And now you have a bold garland for your home, classroom or to give to a friend!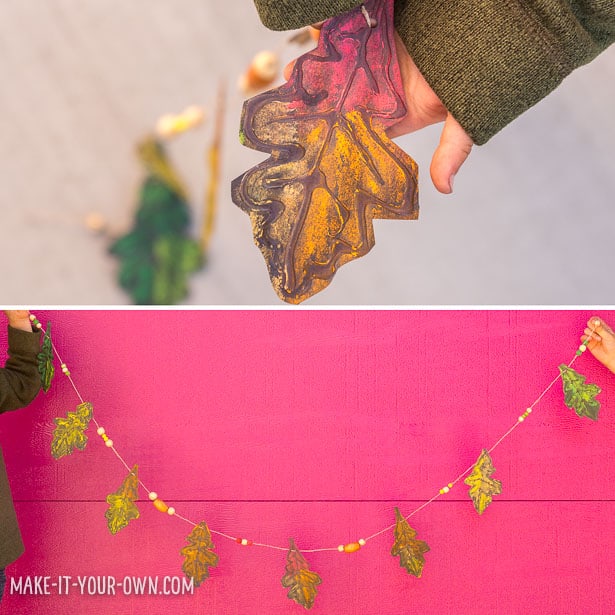 Pin this idea for later:
Lots more fall inspired creative ideas for kids HERE!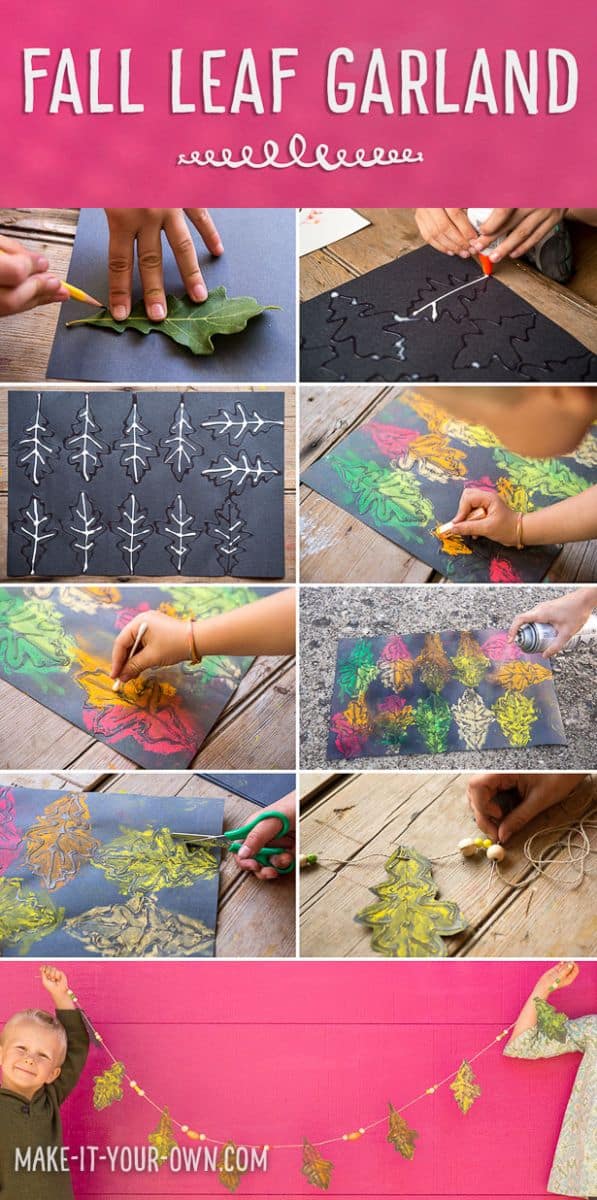 Purpose
Using different materials and understanding that their characteristics contribute to the appearance of the project.
Trying out different techniques and tools. (In this case blending pastels with cotton swabs.)
Celebrating the changing seasons and recognizable elements. (E.g., The leaves in the autumn.)
Getting outside, enjoying nature and understanding that it can be an inspiration point for creating!
Safety Notes
We suggest that you wear a smock and use a craft tray to protect your clothing and surfaces.
Use scissors with care and adult supervision.
Cord, yarn etc. can be a strangulation hazard, therefore be sure to use with direct supervision and for its intended purpose.
Beads can be a choking hazard, therefore be sure to keep them out of the reach of children ages 0-3 years of age or those that tend to put things into their mouths.
When using products such as Fixatif spray, be sure that an adult applies them in a well-ventilated area after reading the product directions for safe use.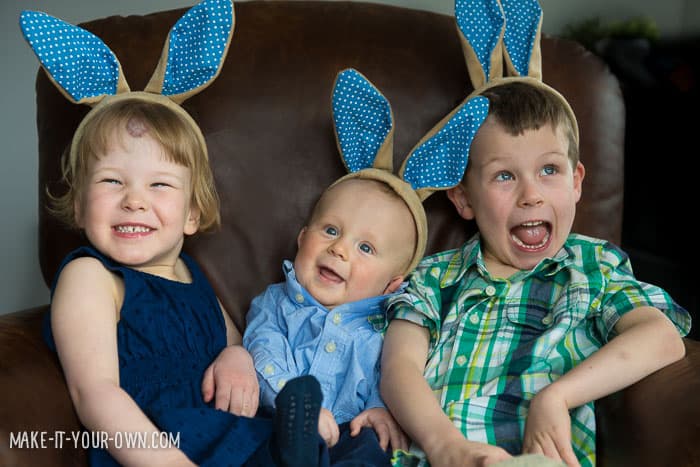 Make it Your Own is a Canadian children's website. We hope to inspire educators and families with projects to do together, explorations of various mediums and techniques and to get out into nature to source supplies. We love re-imagining items and thinking of new ways to share children's artwork. We are often described as "an educational mom, a digital dad and their three mini-makers.
______________________________________________________________________________________________________

Disclosure: Some of the links in the post above are "affiliate links." This means if you click on the link and purchase the item, we will receive a small affiliate commission. Regardless, we give our promise that we only recommend products or services we would use personally and believe will add values to our readers.