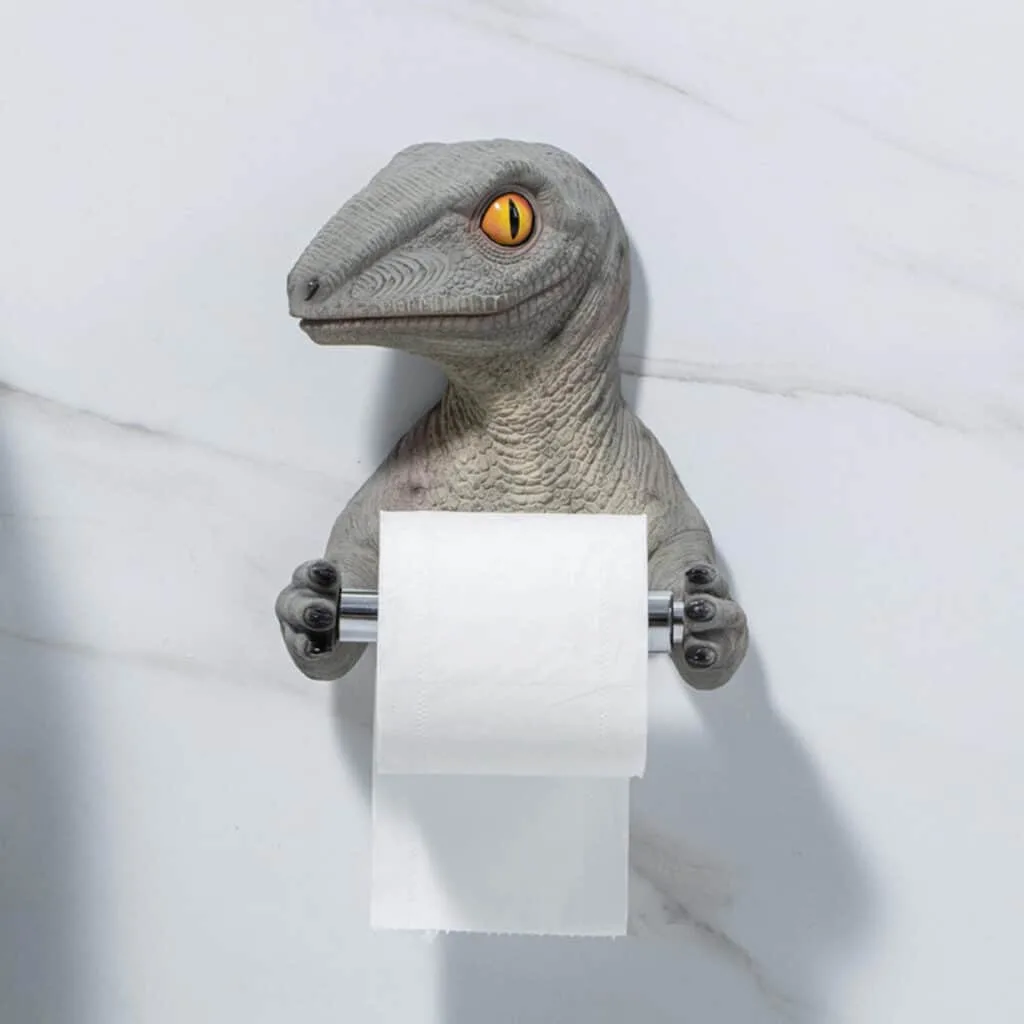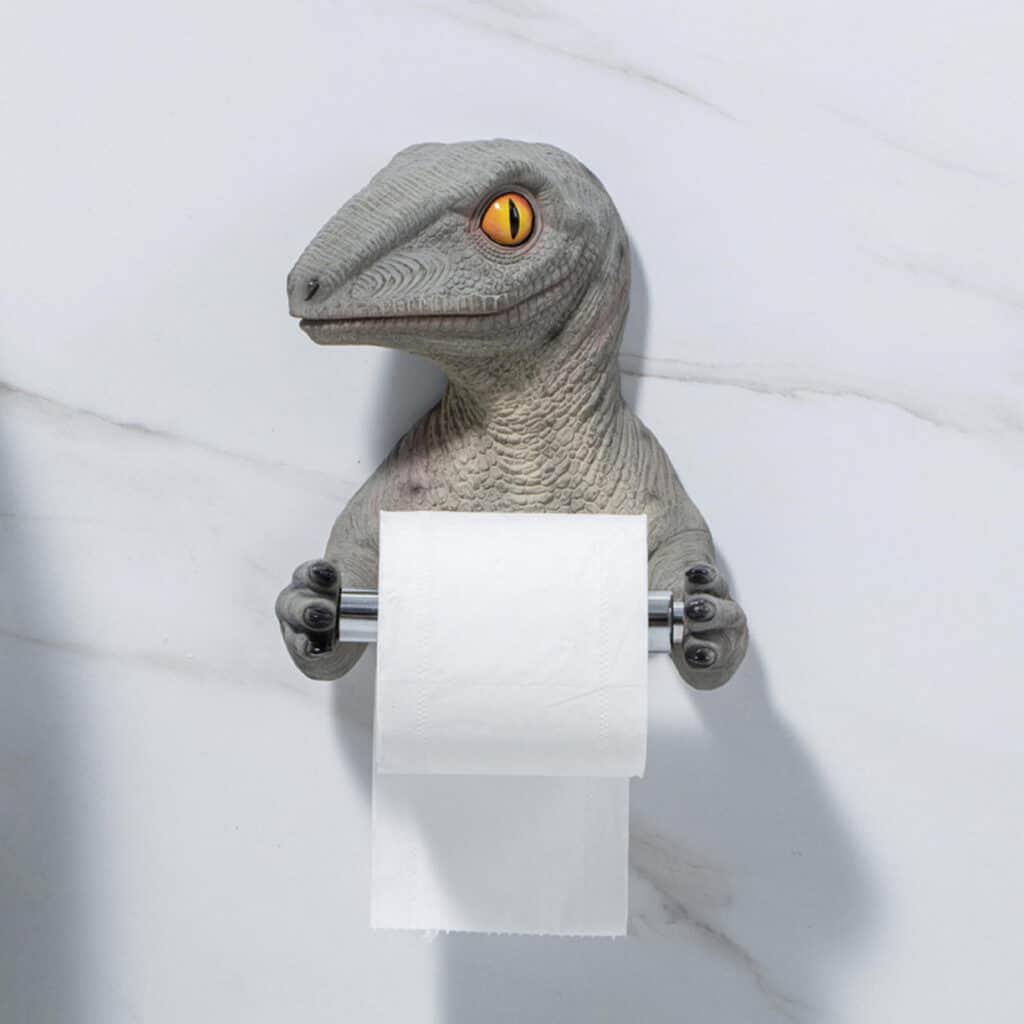 Photo credit: Etsy
Is potty time a hassle? Do your kids fight with you every single time you take them to go to the potty because it's not fun? Parents everywhere struggle with this at some point in their lives. Potty training isn't fun for either the parents nor the child. However, it has to be done, or there's going to be some serious issues later on. One thing I found that really does the trick at making potty time more fun is this Dinosaur Toilet Paper Holder. If your child loves dinosaurs, then this is the perfect product for you!
Where can I buy the Dinosaur Toilet Paper Hanger?
I came across this toilet paper holder on Etsy, and I knew I had to share it with you. It's a handmade, Tyrannosaurus Rex resin toilet paper holder that can be mounted onto the wall! It's 23x13x18cm, so it's not too big to fit in your bathroom. The price is $69.00 which isn't the cheapest toilet hanger but reasonable for the quality and design of the product. It's also considered a Best-Seller on Etsy, which means it has received multiple 5-star reviews in the last seven days!
What is so great about the Dinosaur Toilet Paper Hanger?
The thing I personally love about this toilet paper holder is that it's not too flashy. It's not too big, which means it doesn't look tacky in your bathroom. I mean, I know you're trying to get your kid to love potty time, but that doesn't mean you have to ruin the look of your bathroom! Plus, kids LOVE dinosaurs, so you can use this toilet paper holder as a teaching moment for potty time AND dinosaurs! The great thing about this toilet paper holder is that it makes potty time more fun. Now, your child has something to look forward to when they go to use the restroom!
What reviews does the Dinosaur Toilet Paper Hanger have?
Some of the reviews say, "Not going to lie — I was nervous about this order. However, it came sooner than I expected and looks amazing! It was packaged very well, and seems very well-made & painted," and "These pieces were great, and I'm happy there's so many of them! They look great hiding in my plants. :)" People seem to really enjoy how convenient and cute this little dinosaur is for their bathrooms! What's great about this toilet paper holder is that you can put it in other areas of the house, such as in the plants, like one lady mentioned in her comment! If your child wants to play with it, you could also take it off the wall and use it for bath time!
The shop that sells this awesome toilet paper holder is called Realnaturepure. The shop owner, Yuan, has tons of cool products in her store such as a Saber-Tooth tiger skull for Halloween, a wall-mounted human skeleton toilet paper holder, and a wooden shelf stand for Japanese Netsuke snuff bottles. Needless to say, this shop has a ton of variety to choose from for every occasion!
The thing I love about Etsy is that you can always count on finding something unique for a reasonable price! Most everything is handmade, so you know you're getting something that doesn't come from a department store. You may pay a little extra for your product versus a department store, but it's well worth it when it comes to uncomparable, handmade products! I also love the fact that Etsy is all about supporting small businesses. As a blogger, I completely align with kind of support. It's so crucial to have support to carry you along in your journey, and Etsy does just that by bringing buyers and sellers together!
More potty training hacks:
Take Potty Training to a Whole New Level with Reusable Toilet Paper
13 CREATIVE WAYS TO MAKE POTTY TRAINING FUN