If you've been through potty training, a sincere congratulations to you! I've gone through it with two kids now, with the last one being just half a year ago. I can totally empathize with the struggles and frustrations of dealing with a temperamental toddler who's stubborn and stuck in his or her ways! Thankfully there are some great tools, tips and tricks out there that can help make this necessary process a bit easier. Take a look at these creative ideas to make potty training fun for both parent and child.
What are some tips you've learned to make potty training a success?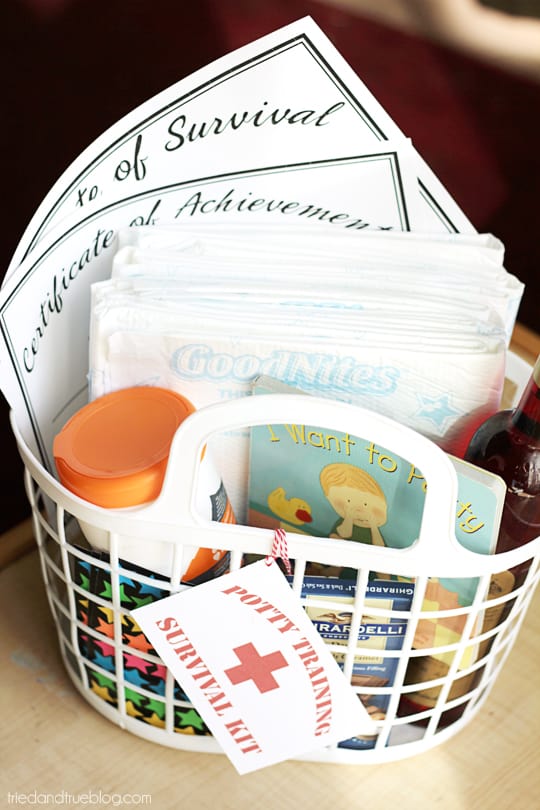 Potty Training Survival Kit (via Tell and True)
A hilarious and helpful kit that speaks to both parent and child going through this difficult process. Fun free printables are included like a certificate of survival and progress chart.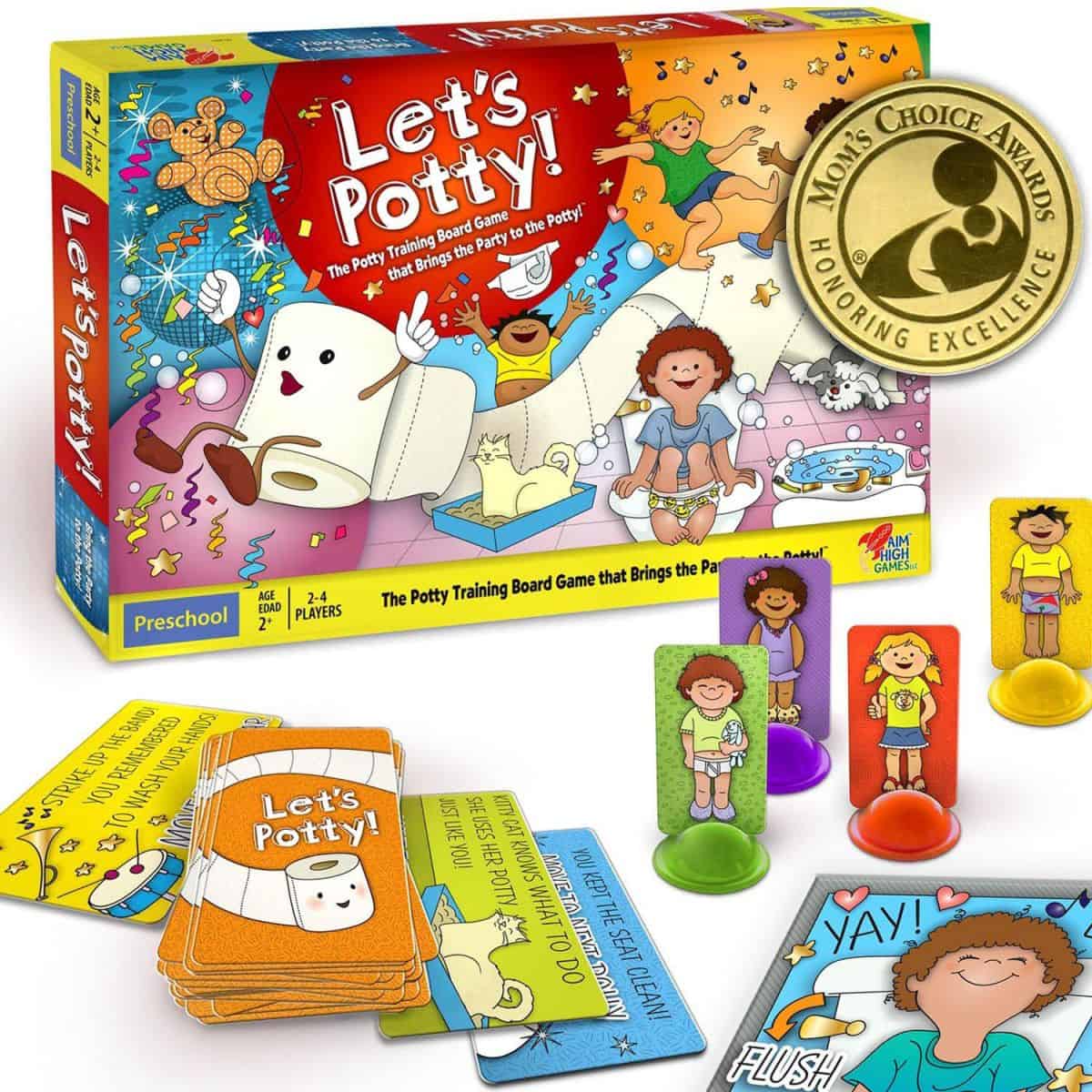 Let's Potty Board Game (via hello, Wonderful)
We got the kids involved in reviewing this fun board game that makes potty training a goal with the object being getting to potty on time!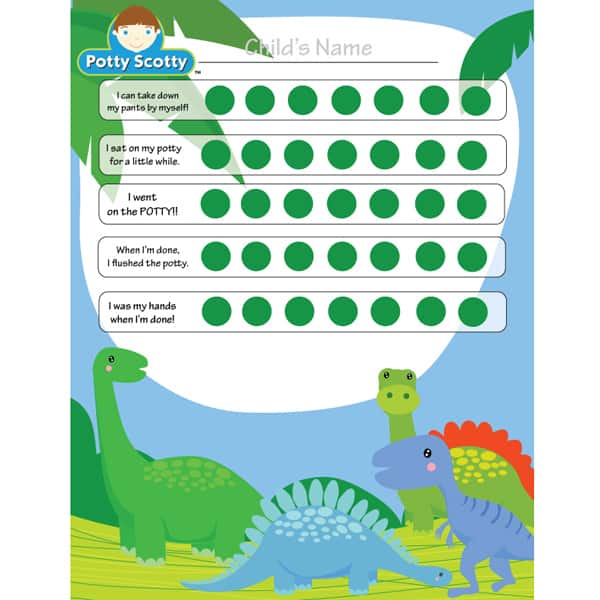 Free Printable Progress Charts (via Potty Scotty)
Keeping track of the progress and doling out rewards for a job well done is half the fun. This site is full of free charts in all types of kid-friendly themes.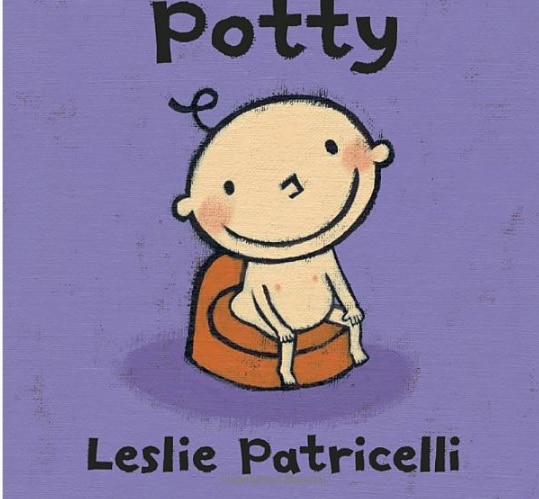 Let's Potty Book
Picture books are a great way to get toddlers excited about potty training. This quirky and fun illustrated one by Leslie Patricelli is one of our kids' favorites and has them giggling each time they see the naked baby running amok.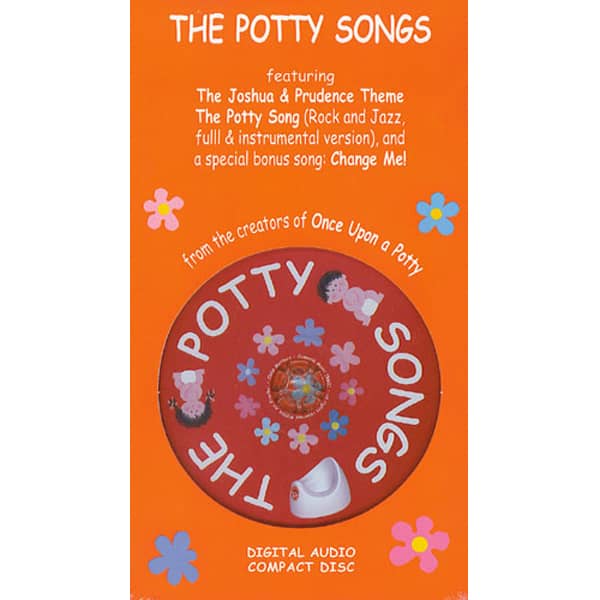 Once Upon a Potty Song (via Potty Training Concepts)
These cheerful songs feature the popular Joshua & Prudence theme along with the classic Potty Song.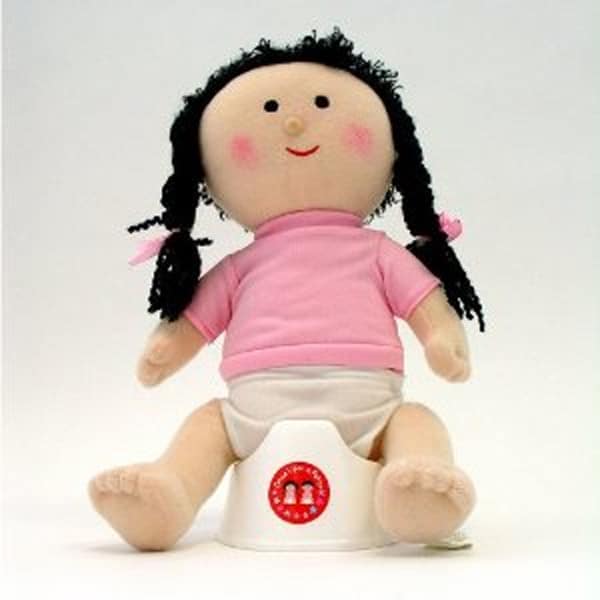 Potty Training Doll (via Potty Training Concepts)
Available in either gender, a plush companion might just be what your child needs to get on the potty training wagon. This one by Once Upon a Potty has a removable shirt and diaper, and comes with her own potty chair.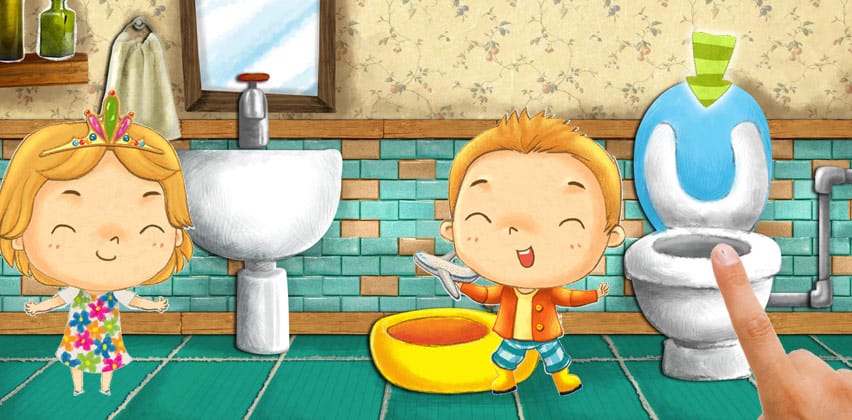 Potty Training App (via Learning With The Animals App)
This interactive and story telling app takes kids on a potty training adventure as they take animals to the potty!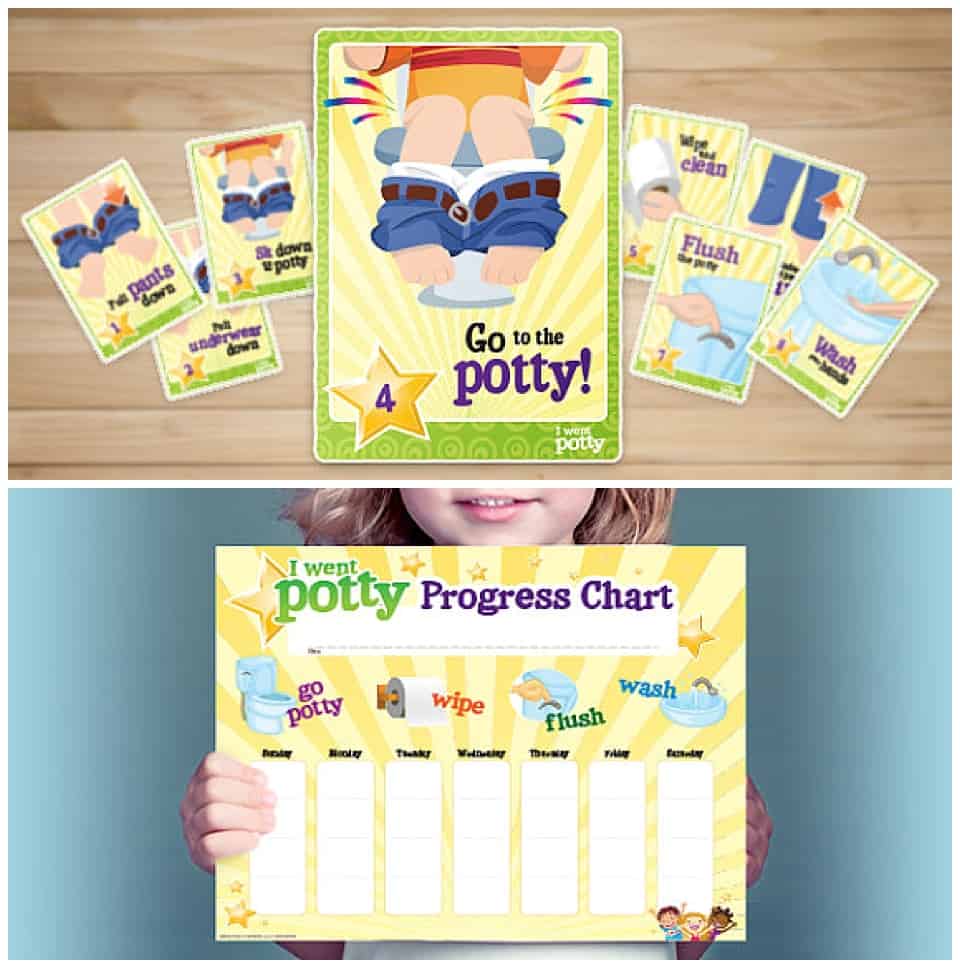 Potty Training Printable Bundle (via I went Potty Shop)
This complete printable set gets you ready to take on potty training with flash cards, progress charts, reward cards and ribbons.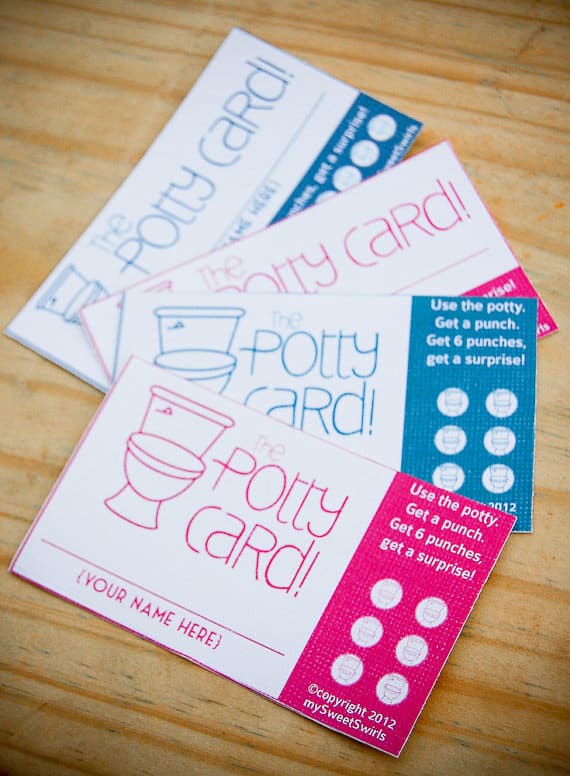 Potty Training Punch Cards (via My Sweet Swirls)
Neat cards you can have handy in your pocket anywhere to never miss jotting down each successful potty attempt. Six punches brings a fun surprise!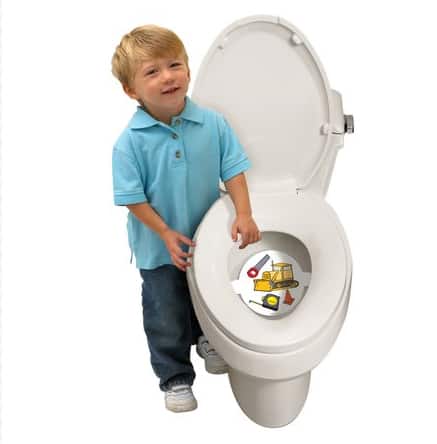 Tinkle Targets (via Diapers.com)
This mom-invented product is for the boys and makes targeting the potty a relative success each time with flushable illustration themes around transportation or sports.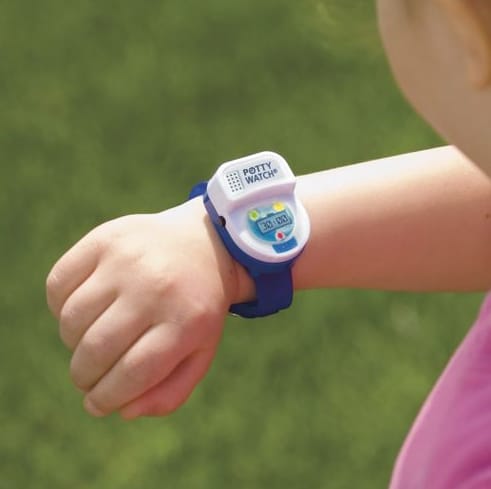 Potty Training Watch (via One Step Ahead)
Never miss going to the potty with this fun accessory that sounds off with lights and music. It can be set at intervals of 30, 60 or 90 minutes for your child's convenience.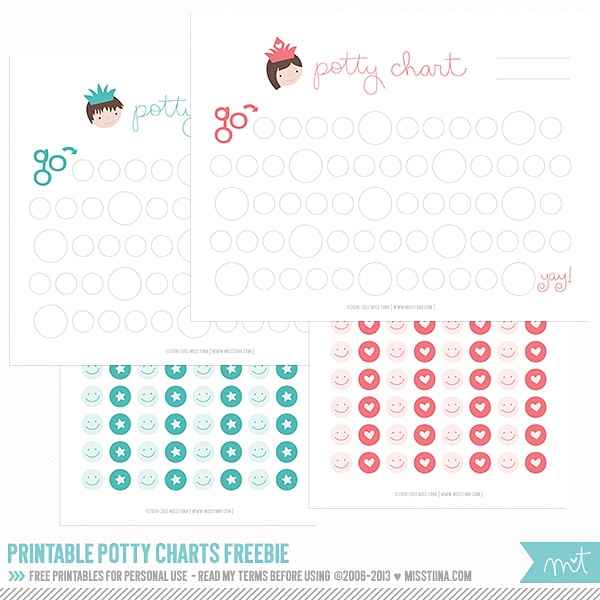 Free Printable Potty Charts and Stickers (via Miss Tiina)
These cute and simple charts come with printable stickers to mark a job well done on the matching progress charts.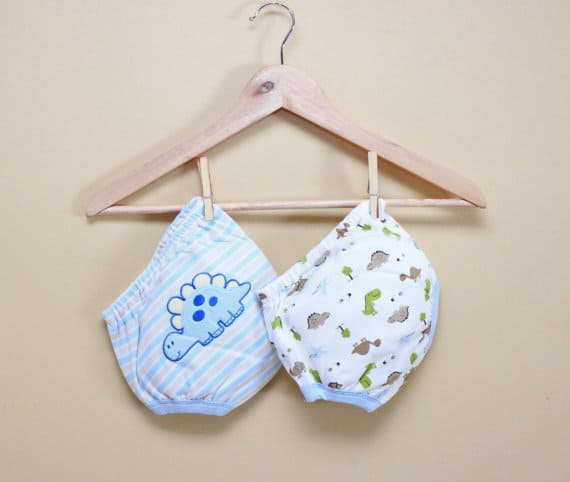 Cute Training Pants (via Hugabug Kids)
If all else fails, try some cute training pants and letting your child pick out a favorite design. They might just fall in love with these adorable patterns which bear some function as leak resistant pants.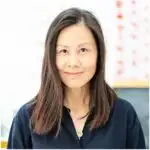 Agnes Hsu is a mom of three and has been inspiring parents and kids to get creative with easy activities and family friendly recipes for over 10 years. She shares her love for creative play and kids food to her 2MM+ followers online. Agnes' commitment to playful learning and kindness has not only raised funds for charity but also earned features in prestigious nationwide publications.