I am amazed and constantly inspired by the number of creative people out there doing what they love and sharing it. I recently came across these impressive LEGO characters – handmade from cardboard! These are the amazing work of John Lavalle, a teacher I follow on Instagram for his creative work, often dedicated to his students.
I reached out to John to see if he would be willing to share a bit about his process and LEGO project which he did as a graduation celebration for his students. Can I say, coolest teacher ever? Read more below to get John's tips on making your own LEGO cardboard characters and on bringing out creativity in children!
Hi John, please tell us a bit about yourself and what you do.
My name is John Lavelle and I am the art specialist at a school on Long Island, New York for children with developmental disabilities. Prior to becoming a teacher, I attended the School of Visual Arts in Manhattan where I earned my Bachelors and Masters degree. I love making art and I enjoy sharing and exploring with my students, it's a gift to be able to do what I do, and I cherish every moment of it. You can check out my work and follow me on Instagram.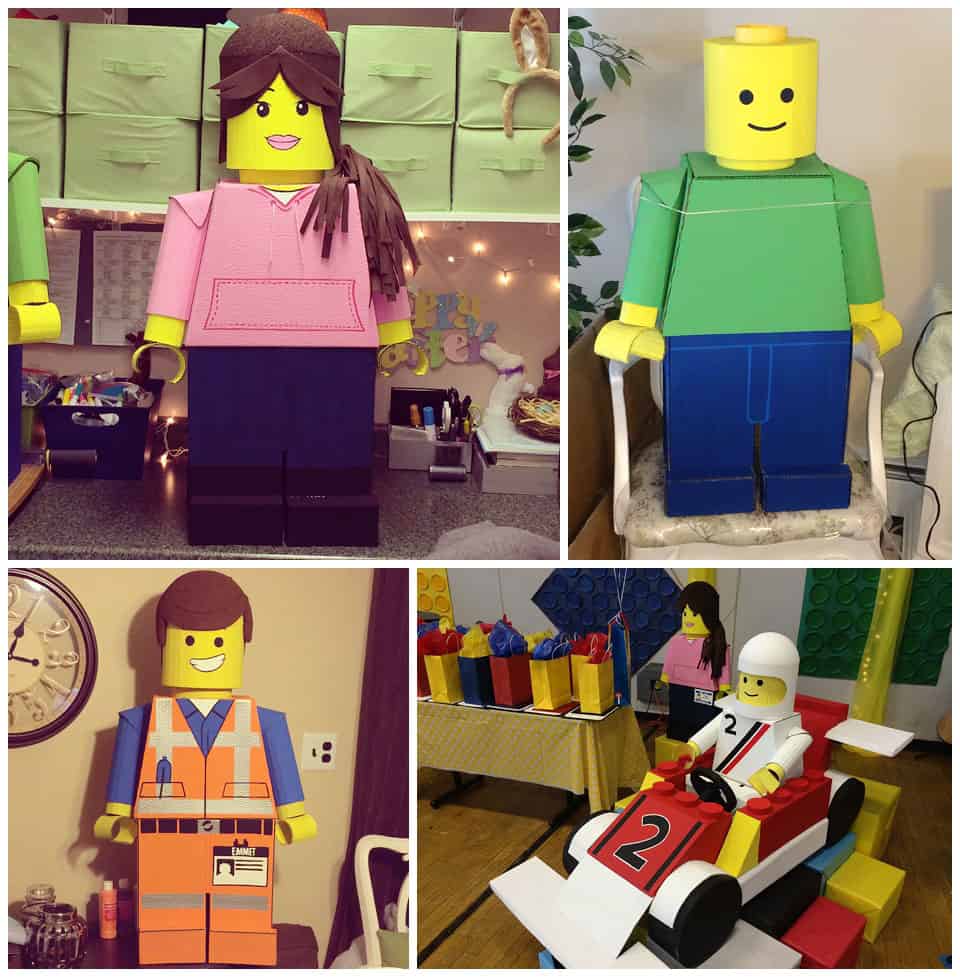 Tell us about your LEGO project. What inspired you to do this?
Every year we choose a theme for our graduation ceremony, and one of our graduating students chose LEGOs because he just absolutely loves them, he is a master builder himself! So I took this as an opportunity to create something unique and awesome 'cause "Everything is Awesome!"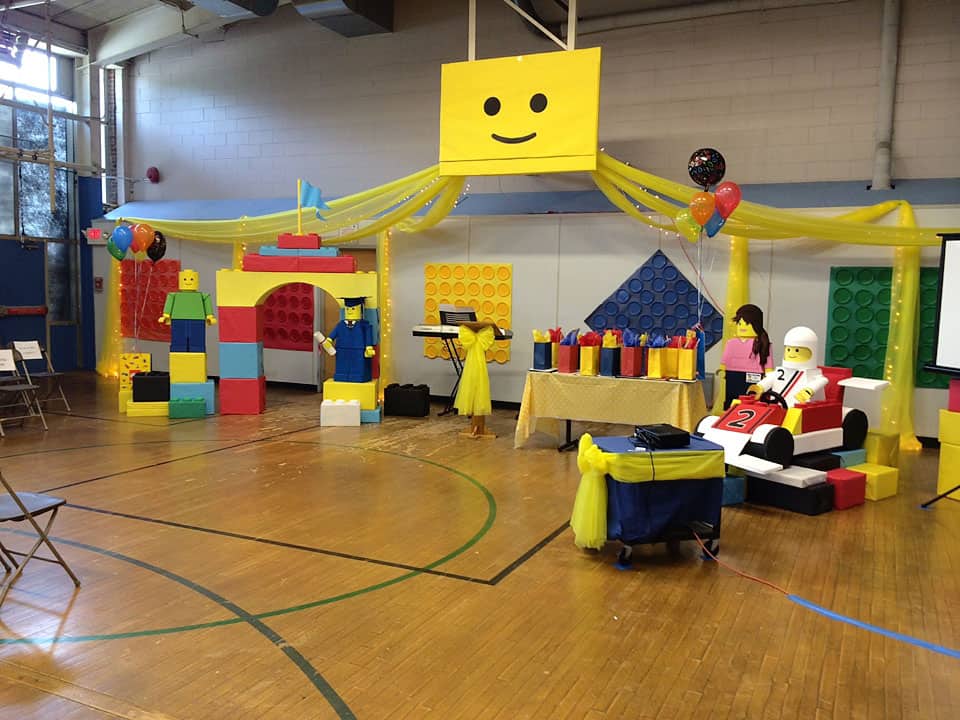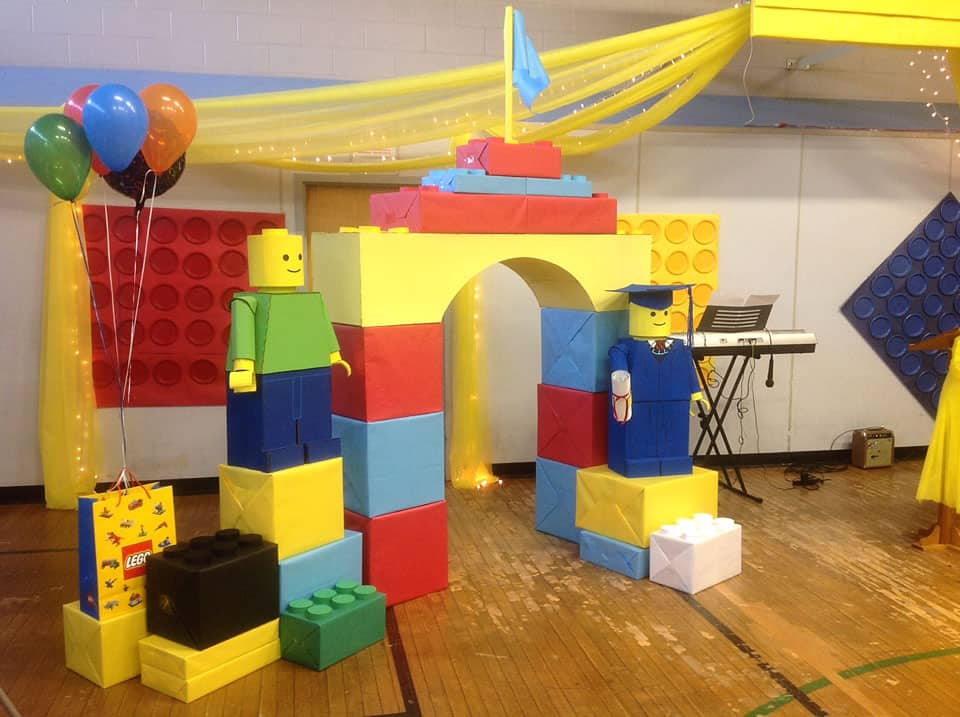 What did you end up making? Can you share your tips on how we can make these amazing characters at home?
I made ten LEGO figures in total, an average LEGO boy, Unikitty from the movie, Emmet from the movie, Batman, Spider-Man, R2-D2, C3PO, a grad wearing a cap and gown, a female teacher and a race car driver sitting in his race car of course.
I found an image of a LEGO on the internet, printed it out, and measured the length and height of all the components of the LEGO figure, such as the length and height of the torso. I then multiplied the measurements by 4, and used the resulting measurements to create a pattern.
The pattern was drawn and cut from sheets of flat corrugated cardboard. Once I had that pattern, mass production ensued. I painted everything with craft paint and mini rollers (they are the best). I then used hot glue to assemble and added details at the end.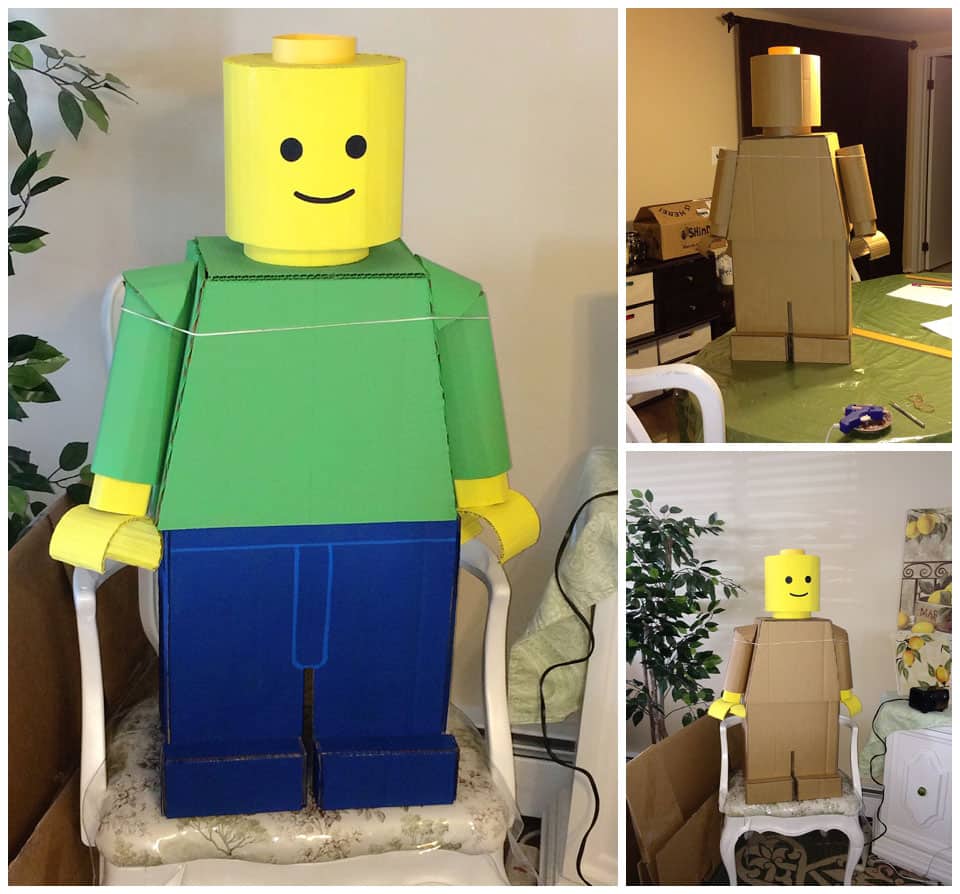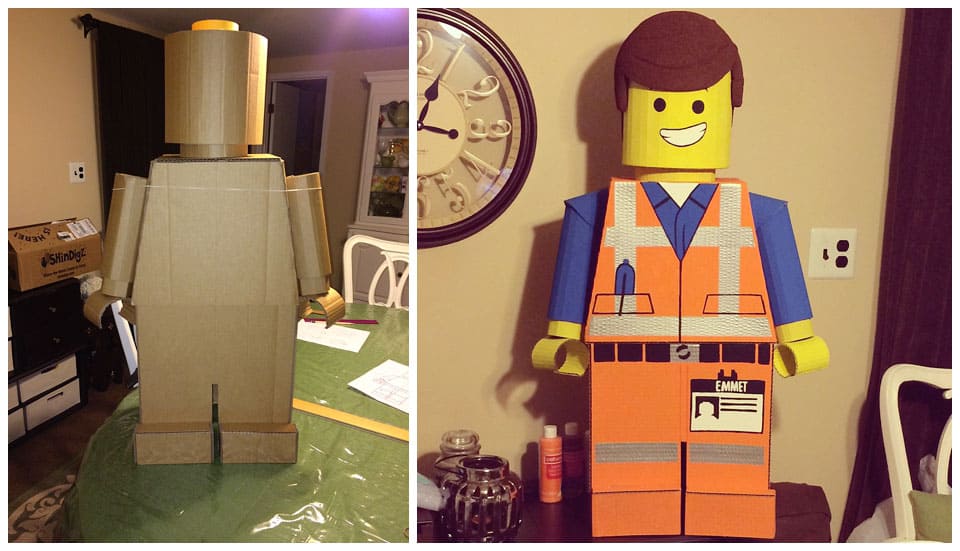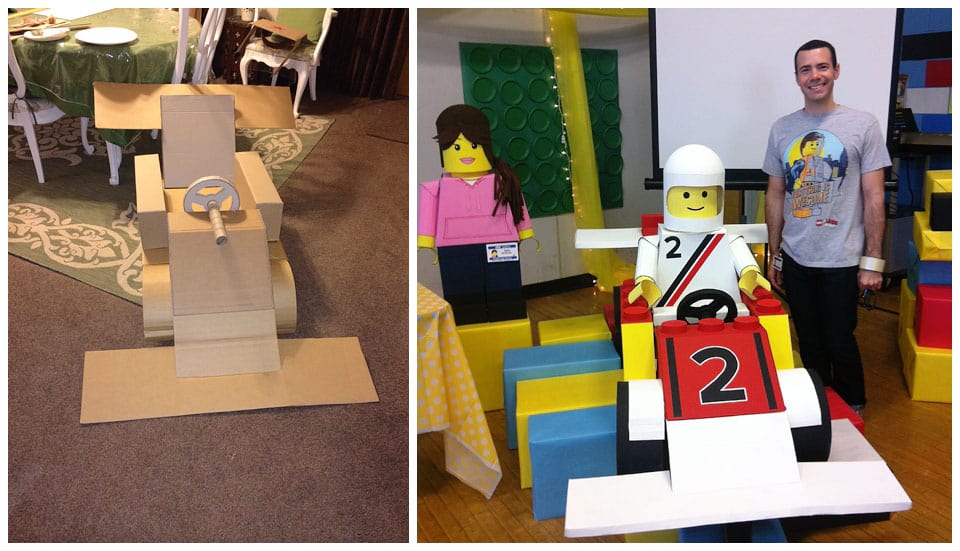 What did you end up doing with the LEGO characters?
After graduation was over, I decided to pass on the LEGO figures so that other children can enjoy them. After searching for their new home I finally found a hospital that was happy to take them in, Good Samaritan Hospital. The patients and staff were delighted and I was so happy that the figures were going to put smiles on the faces of the children getting treatment.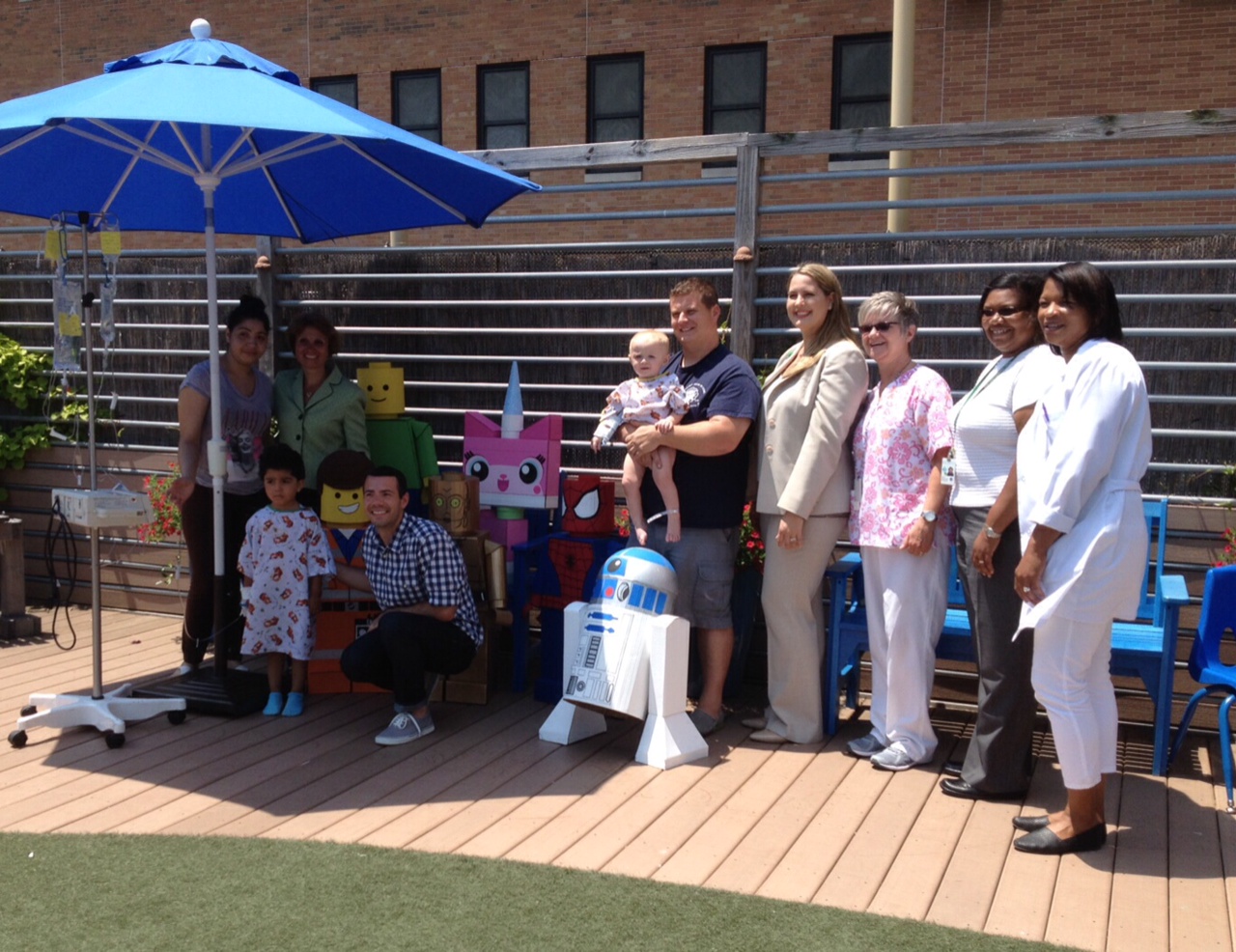 I see you are an educator working with children. What are your tips on drawing out creativity in kids?
Creativity is one of those things that requires inspiration, a spark. Once you can show children and people in general that they have the ability to create, then they start to believe in themselves and the results could really be an unbelievable surprise. Given the right tools and a bit of encouragement and determination, anyone could do anything, it's just a matter of believing that you can!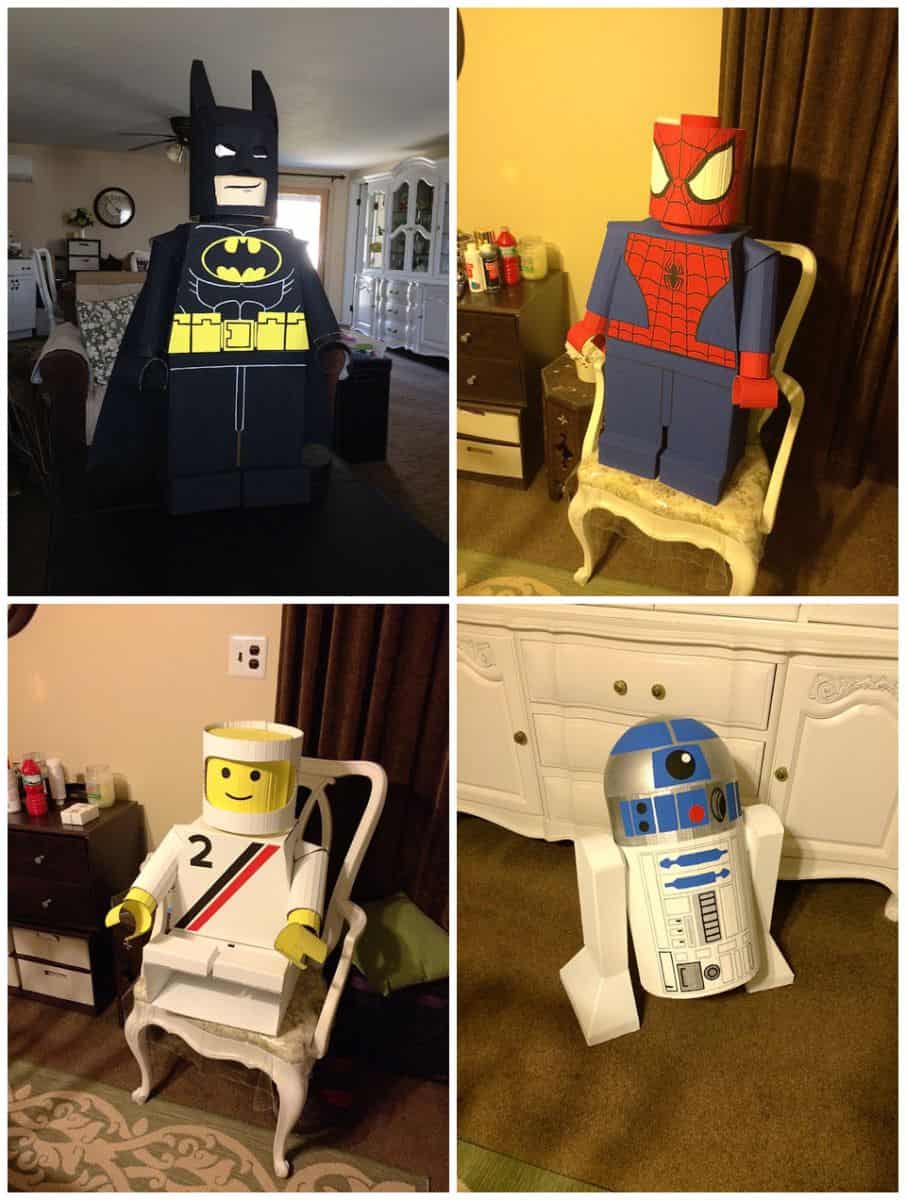 Seriously, are these not the coolest things ever? Thank you so much John, for sharing a bit about yourself and inspiring us with your creativity. I love your generosity in donating your hard work to a children's hospital. I am inspired to start making a few LEGO characters for my own kids!
Follow John along his creative adventures as a teacher on Instagram where he shares tons of fun, hands-on projects.