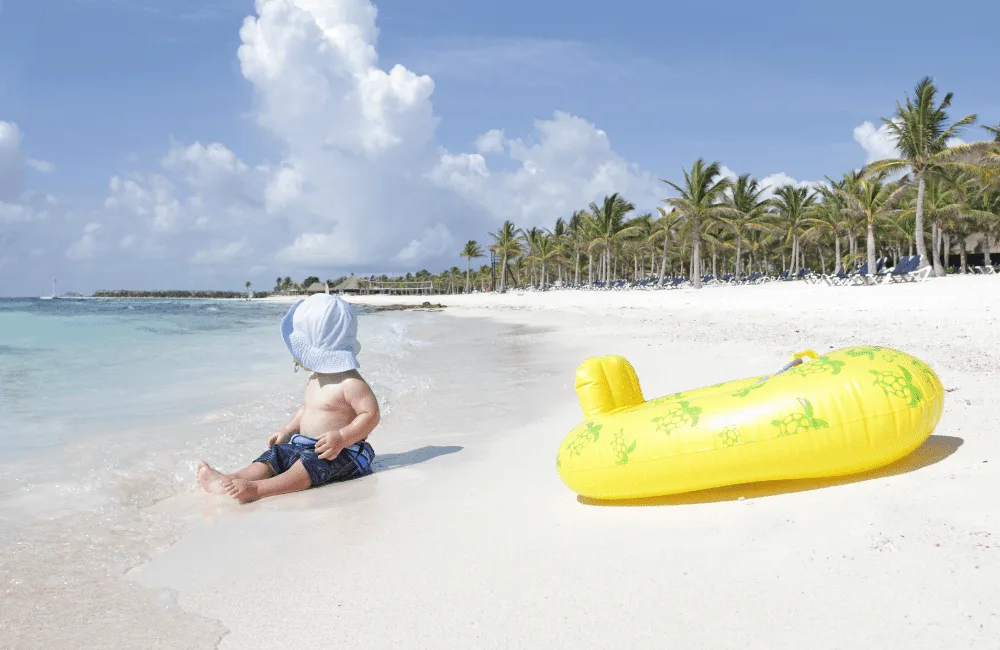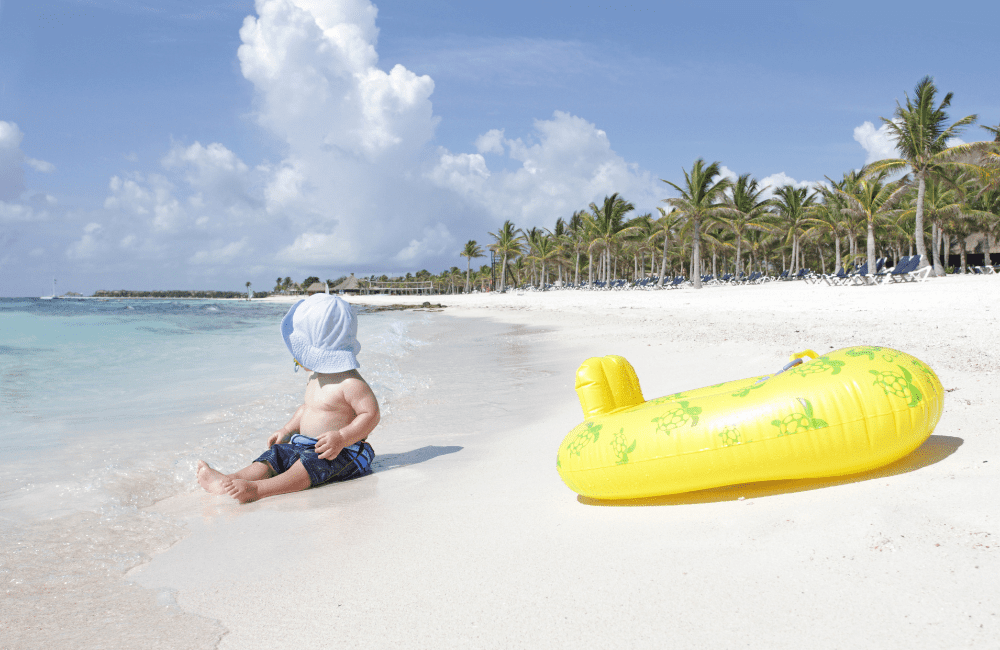 Photo credit: Canva
Bringing your baby to the beach can be a stressful time because you have to keep your eyes on them at all times. You also want them to enjoy themselves, but you don't want to have to entertain them for hours. The solution – life-saving TikTok beach hacks for when you bring your baby to the beach.
I stumbled upon this TikTok video by thebastfamily, and I was instantly inspired. With over 835k likes on TikTok, other people seemed to be inspired too. The video listed several ways to keep your kids occupied at the beach, such as bringing a small plastic tub for them to sit in, bringing a fitted sheet that turns into a playpen, and putting sunscreen on their face with a makeup brush.
If you know me, you know I love a good hack that will save me some stress. It's no fun when you go to the beach, and you can't sit and relax because your baby has to be taken care of. You also don't want them to not have a good time either, so these hacks will definitely be worth trying!
All of these hacks were designed to make your beach experience better for you and your baby. Keep reading to find out how you can use these hacks next time you go to the beach.
What You'll Need For This TikTok Beach Hack:
Why this hack is awesome for when you go to the beach:
It's simple – All you need is stuff from around your house, and you can give your baby the best beach experience possible.
It's cheap – You don't need to spend any money in order to make this hack work. All you need is some creative thinking, and you're good to go!
It's effective – It keeps your baby busy without you having to constantly keep them entertained for hours on end. It's a win-win for you AND your baby!
Some beachin' Q&A:
What kind of toys do you recommend for these TikTok Beach Hacks?
I recommend anything that is waterproof and can get sandy. Pretty much anything plastic, no stuffed animals or anything to that extent.
What if you don't have a plastic tub?
A big plastic bin will work just fine as well! Basically, you can use anything that is plastic and will hold water.
Why use a makeup brush to apply sunscreen?
A makeup brush is gentler on the skin and isn't as forceful as rubbing. You can totally use your hands if you want to; it's more of a personal preference.
What can I use if I don't have a mesh bag?
Any kind of bag will work. The mesh helps the sand escape, so you don't bring half the beach back with you when you get home. The choice is totally up to you!
If you struggle with keeping your kids entertained at the beach, this hack will be a life-saver for you!
If you like these type of hacks, check out this Cotton Pad Art Hack and Medicine Hack for Kids.