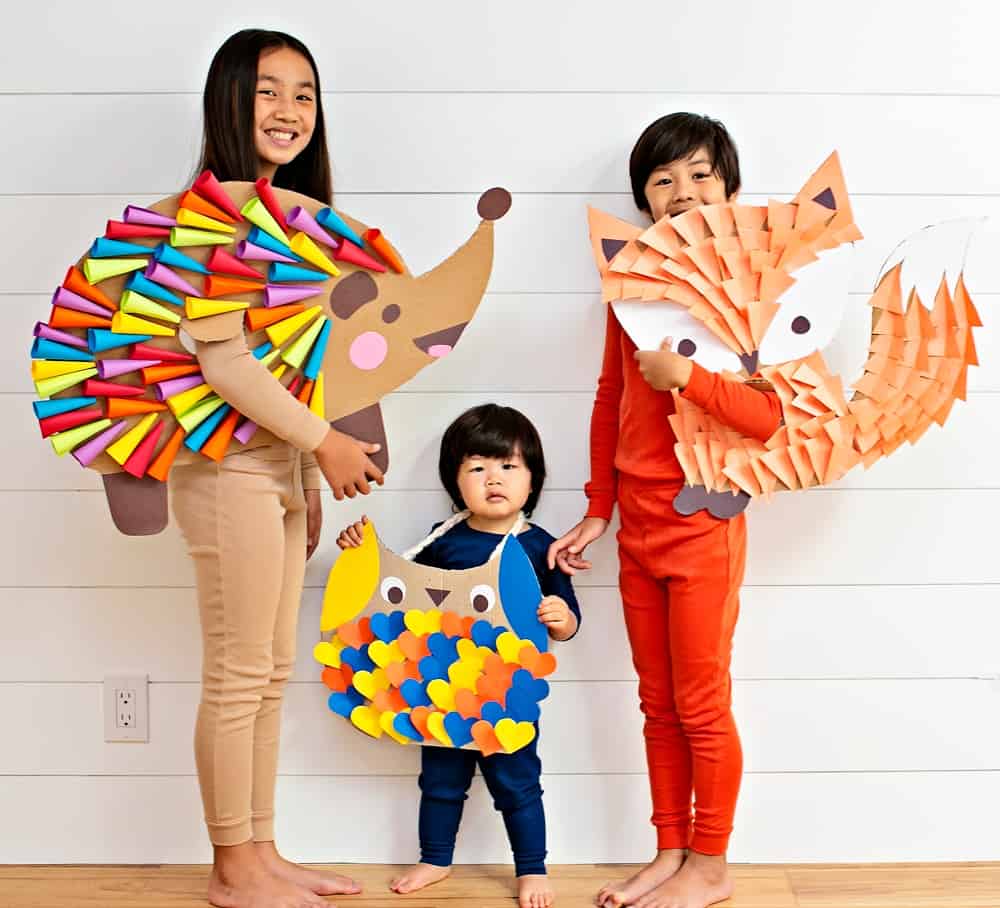 Follow us on
Instagram
for more fun ideas for kids!
Your kids will rock Halloween this year with these cute DIY Woodland Animal Fox, Hedgehog, and Owl Halloween Costumes for Kids!
This year for Halloween, we're going with a Woodland theme and made these adorable DIY Woodland Animal Fox, Hedgehog, and Owl Halloween costumes!
We wrote out each tutorial per costume in depth so make sure to visit these posts: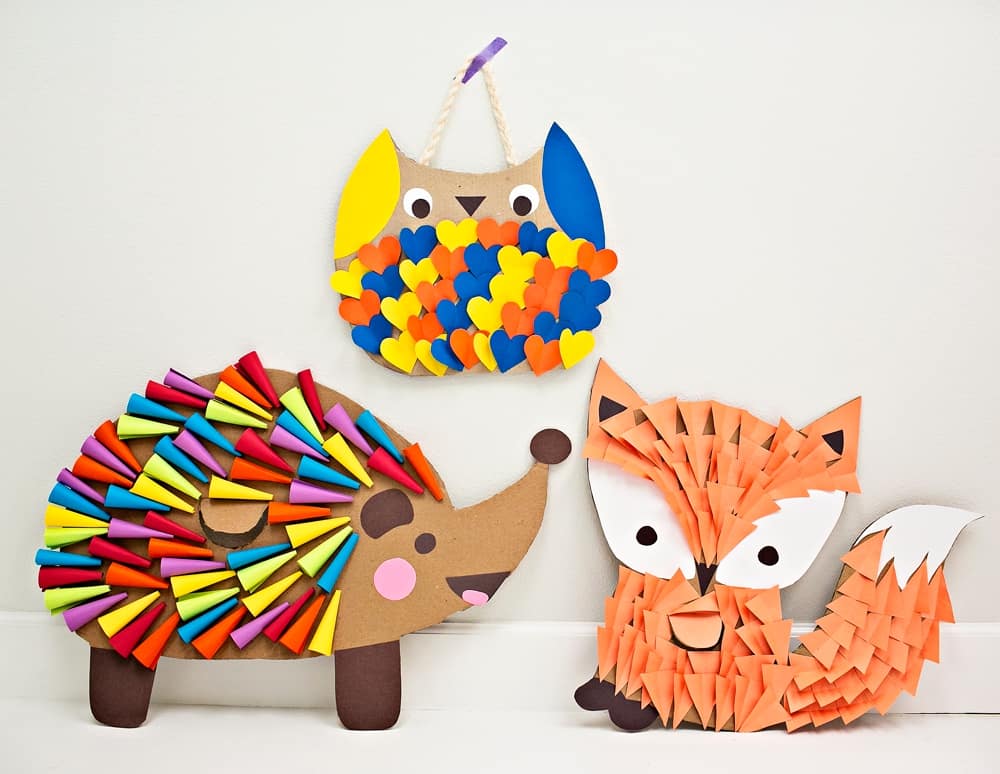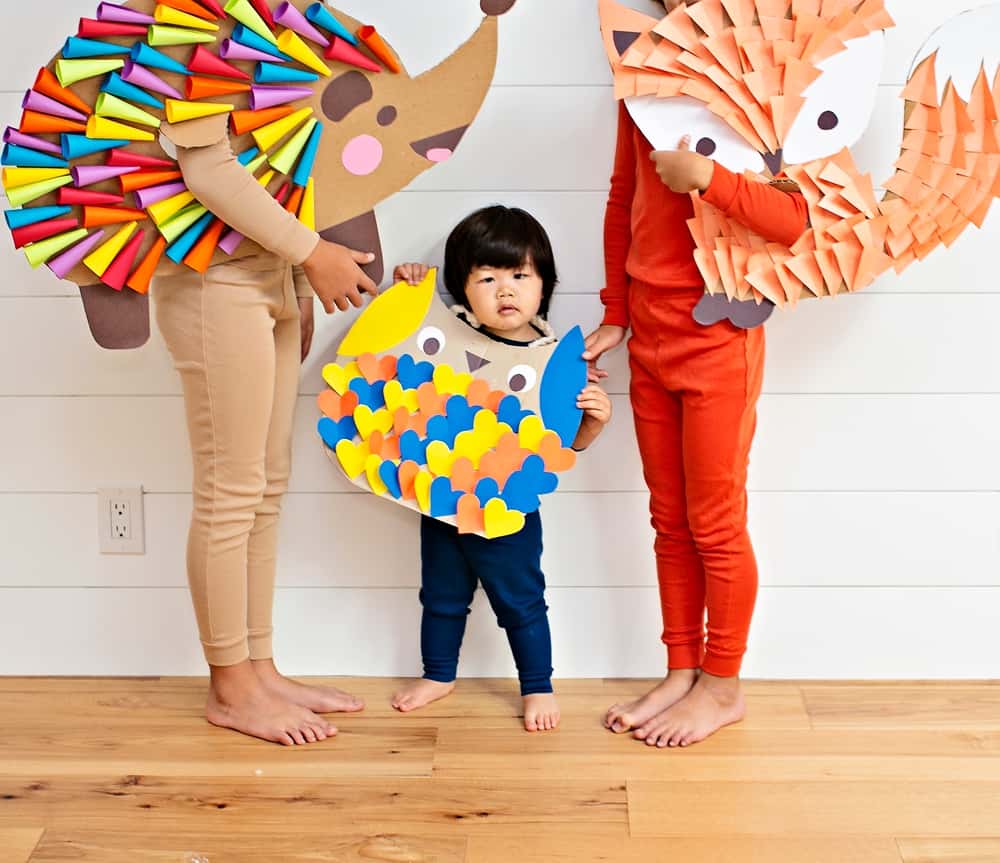 What we love about these simple easy handmade Halloween costumes for kids.
No one wants to spend hours crafting up a perfect Halloween costume when realistically you can pretty much buy any character of your choosing for $20 or less with the costume variety these days.
However, many of those costumes are not well made, have itchy fabrics with rough seams and tend to be worn once trick or treating and tossed to to the side.
These cardboard costumes I know won't last forever either, I know but at least:
My kids will look back fondly on these photos and trick or treating and know I made them with loving hands.
These cardboard costumes are a great crafting opportunity for the kids! Get the them involved in cutting, folding and gluing paper! They will have pride in making and wearing something they created by hand.
These are so simple to make with just an arm cut-out (or braided yarn for little ones). What I love is the simplicity. You can virtually make any animal of your choice! We added the paper for some 3D flair, but we've also made these simple cardboard cut-outs one dimensionally as a shark costume and octopus costume.
Once Halloween is over, you can hang these up on the wall for a cute woodland themed decor! Brings the playroom or kids' bedroom alive!
Last, if you don't want to make these as Halloween costumes, wouldn't these also be cute in mini form as a playful fall craft? We are planning to make some in tinier versions so stay tune!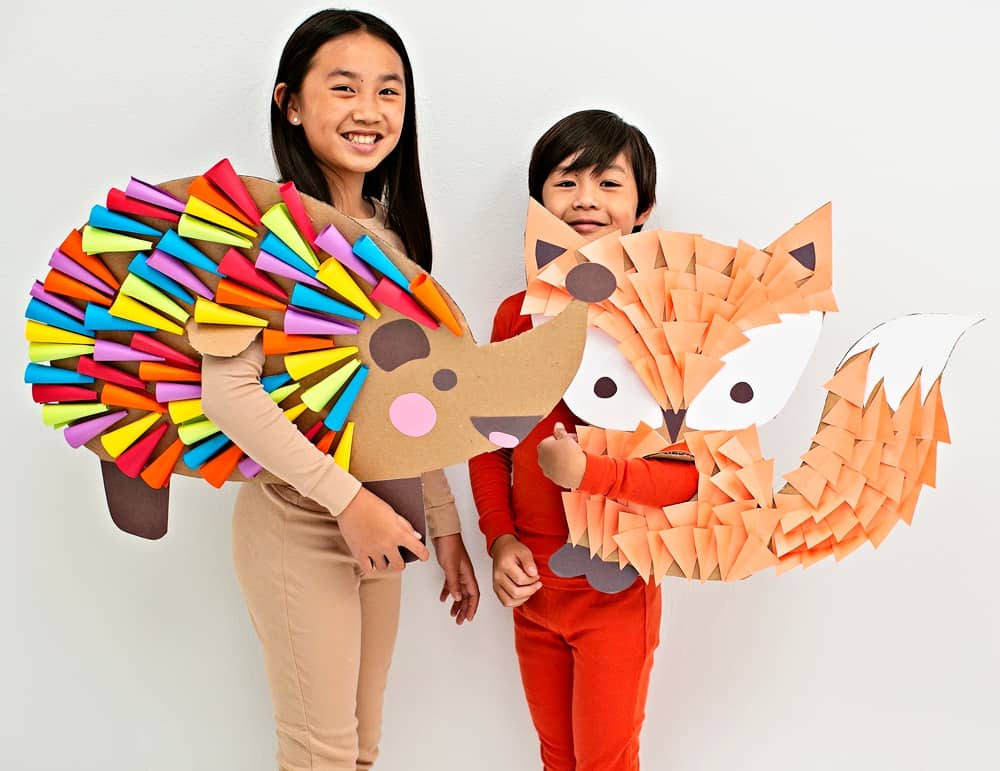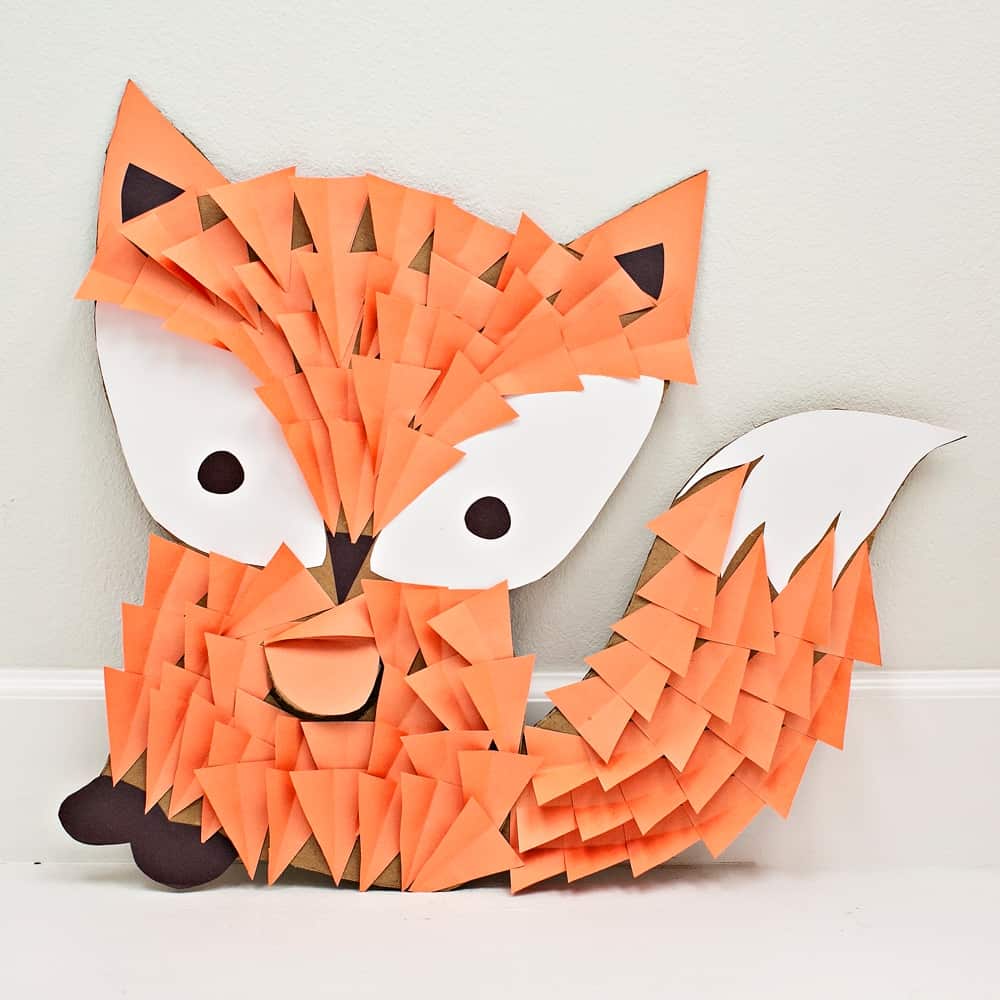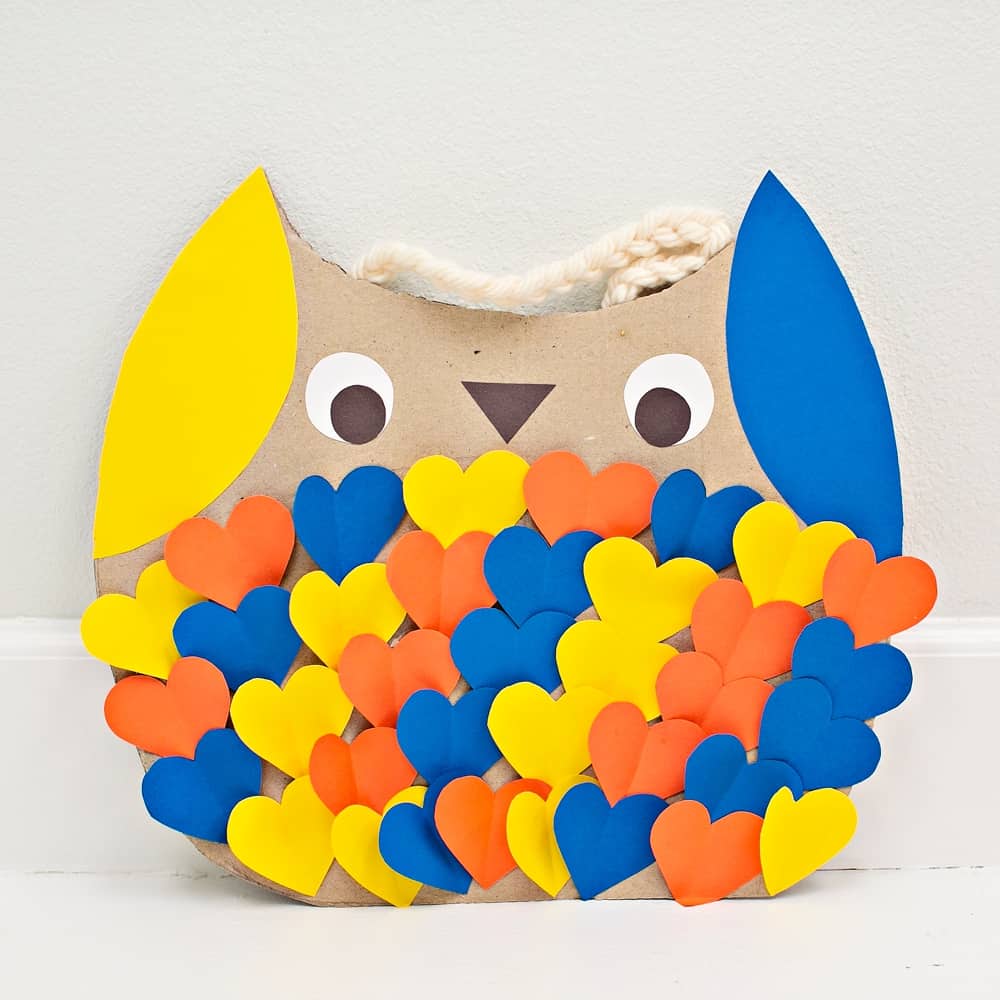 I adore seeing my kids dress up in handmade costumes I've made with my own hands, there really isn't nothing like it.
And I hope these cute woodland animal costumes show you that with just a piece of cardboard and some paper and glue, that DIY costumes don't have to be elaborate and complicated!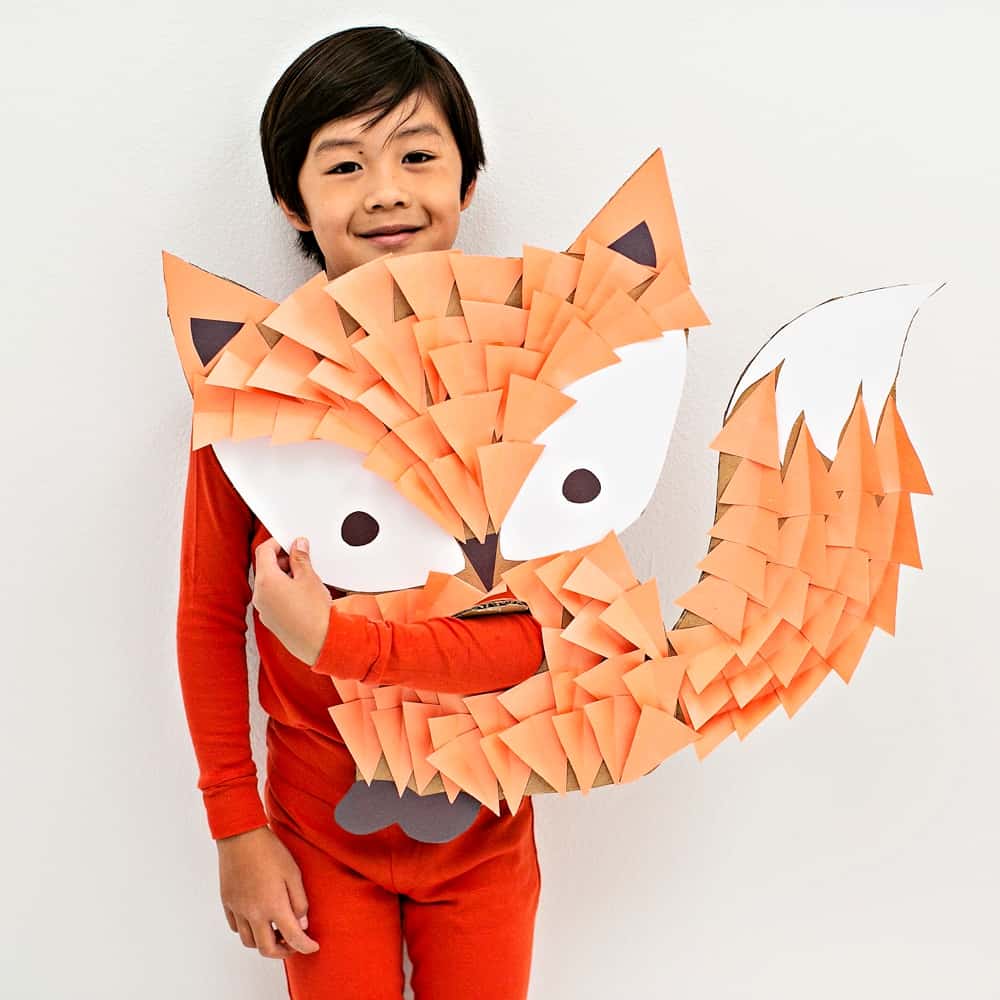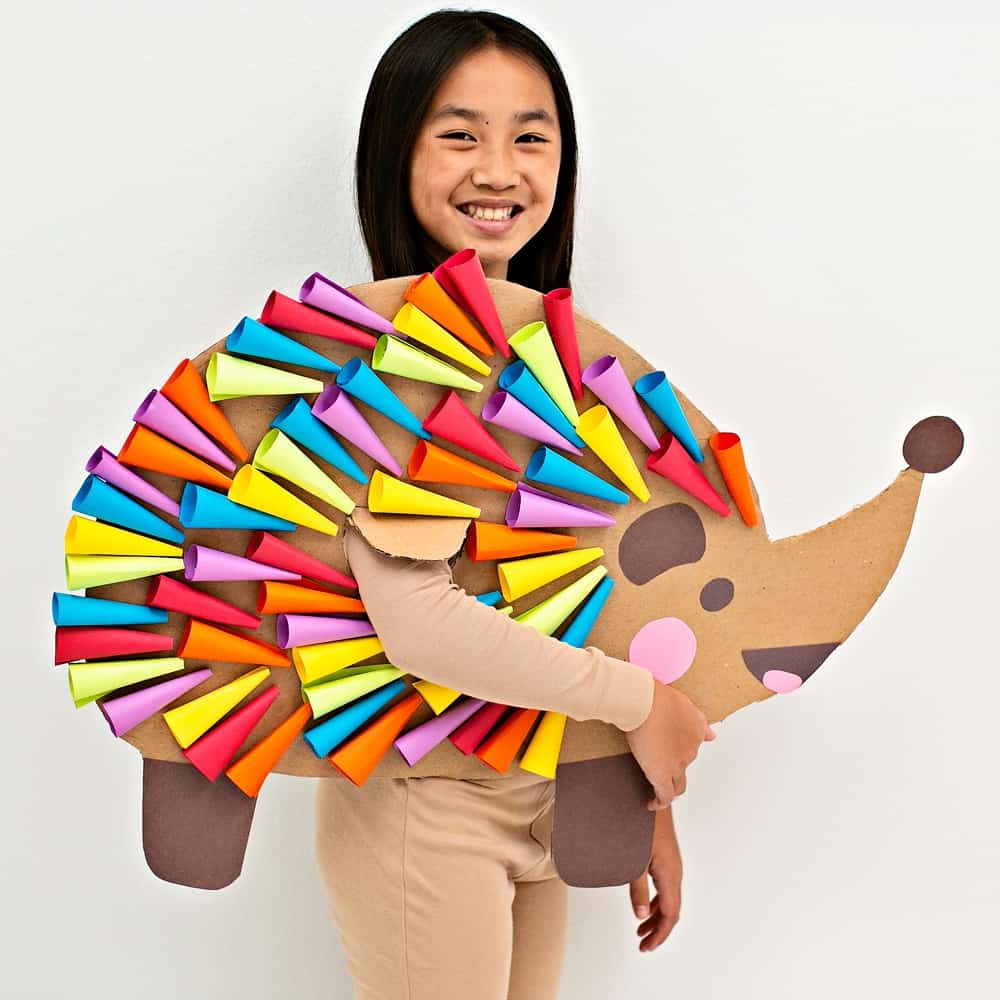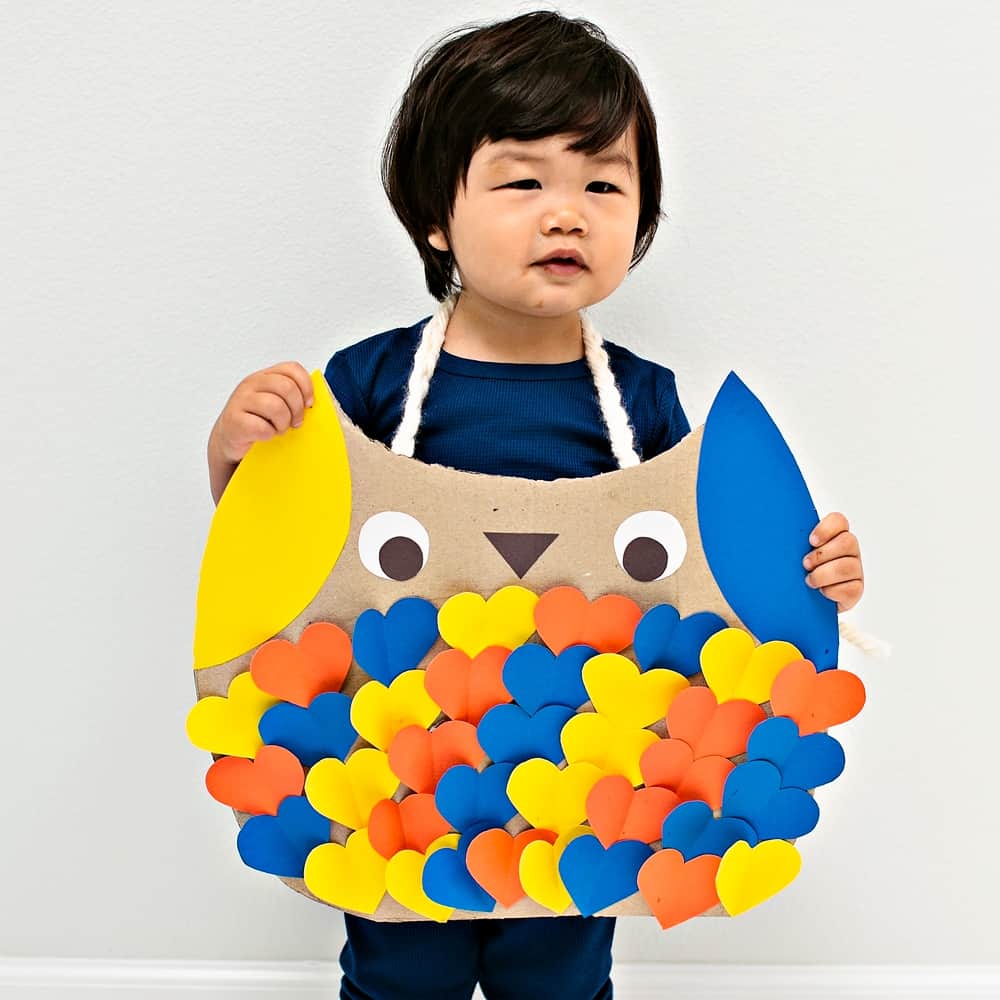 If you love these fun DIY Woodland Animal Costumes, make certain to check out these other fun costumes as well: