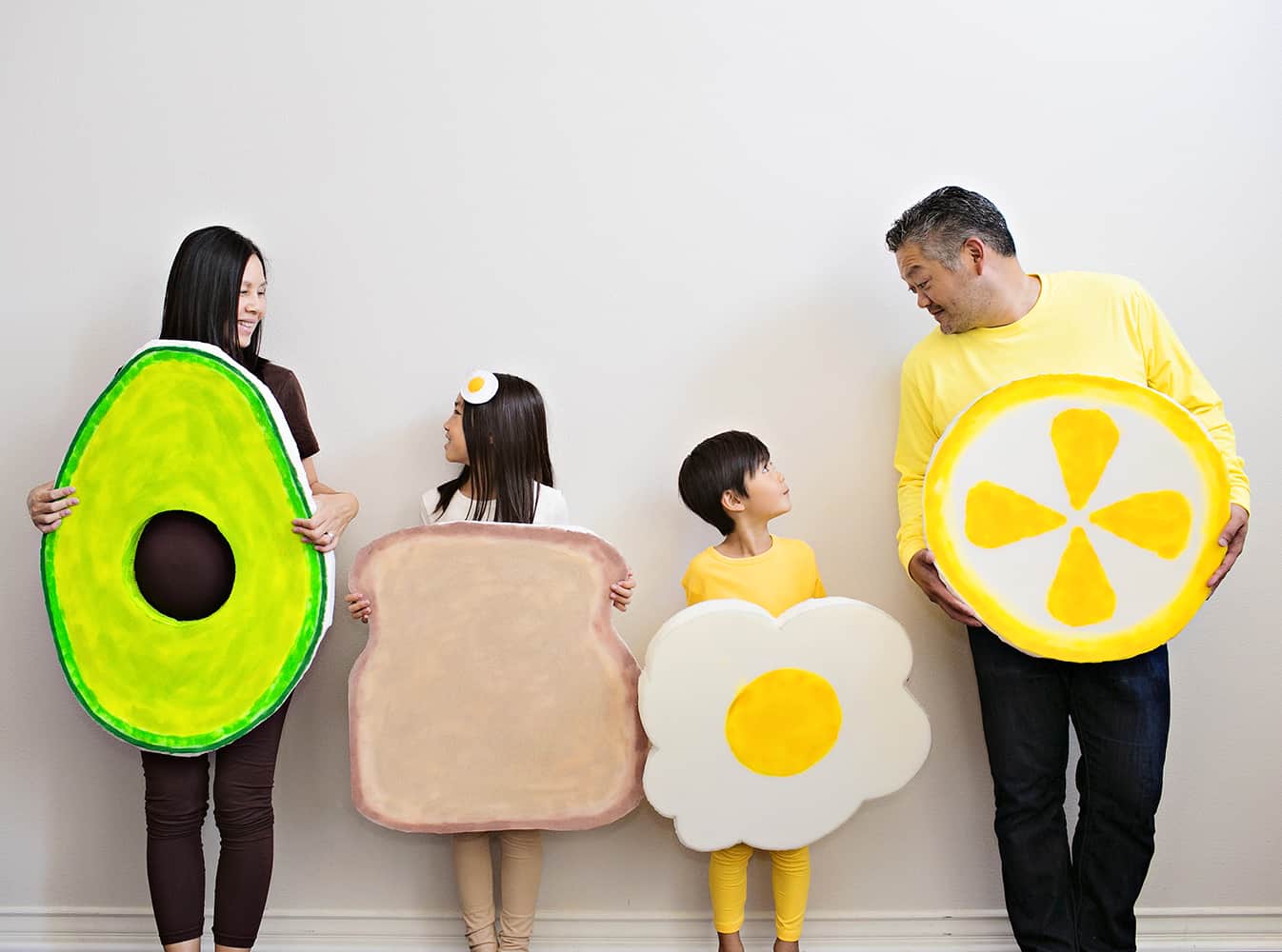 We've been sharing each part of our DIY family costume ideas all week long and are so excited to finally reveal the family photos so you can see the whole ensemble!
This family Avocado Toast Costume theme is so fun! You can mix and match pairings and if you have more than 4 in your family, why not add bacon and coffee to make it a breakfast theme!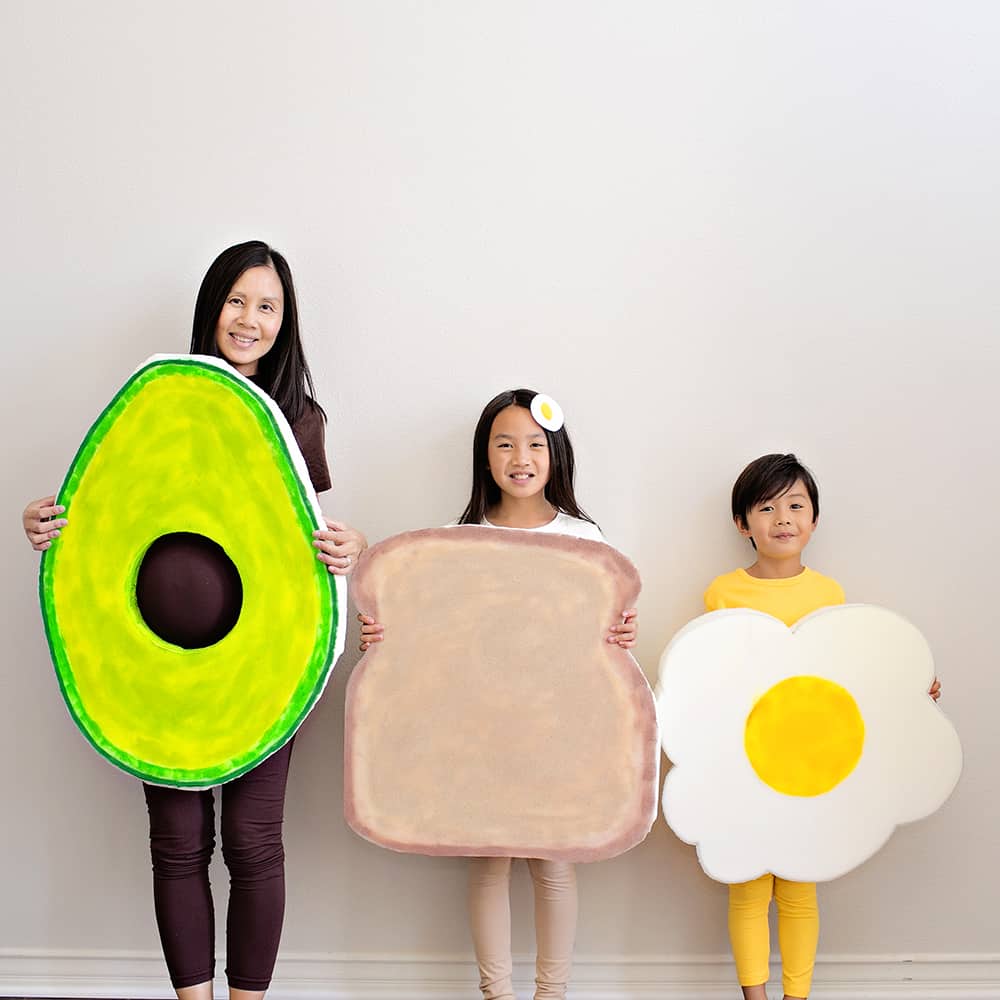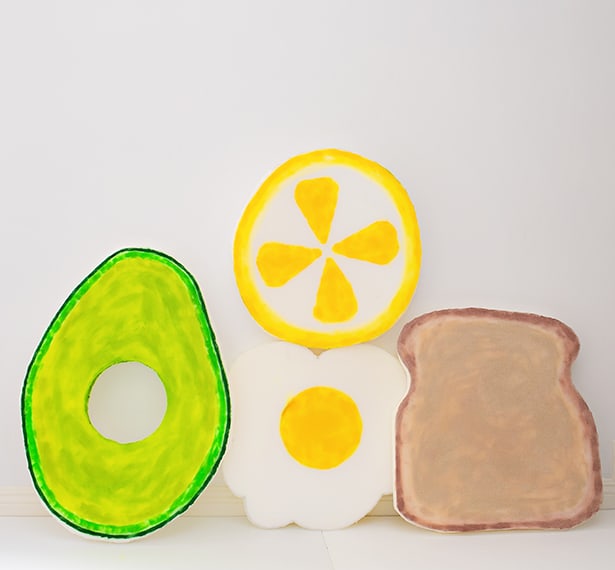 Check out the individual DIY posts for how to make a lemon, toast, egg and avocado costume.
It's not super obvious in the photos, but I'm curently 7 months pregnant so even baby makes an appearance as the avocado seed peeking out!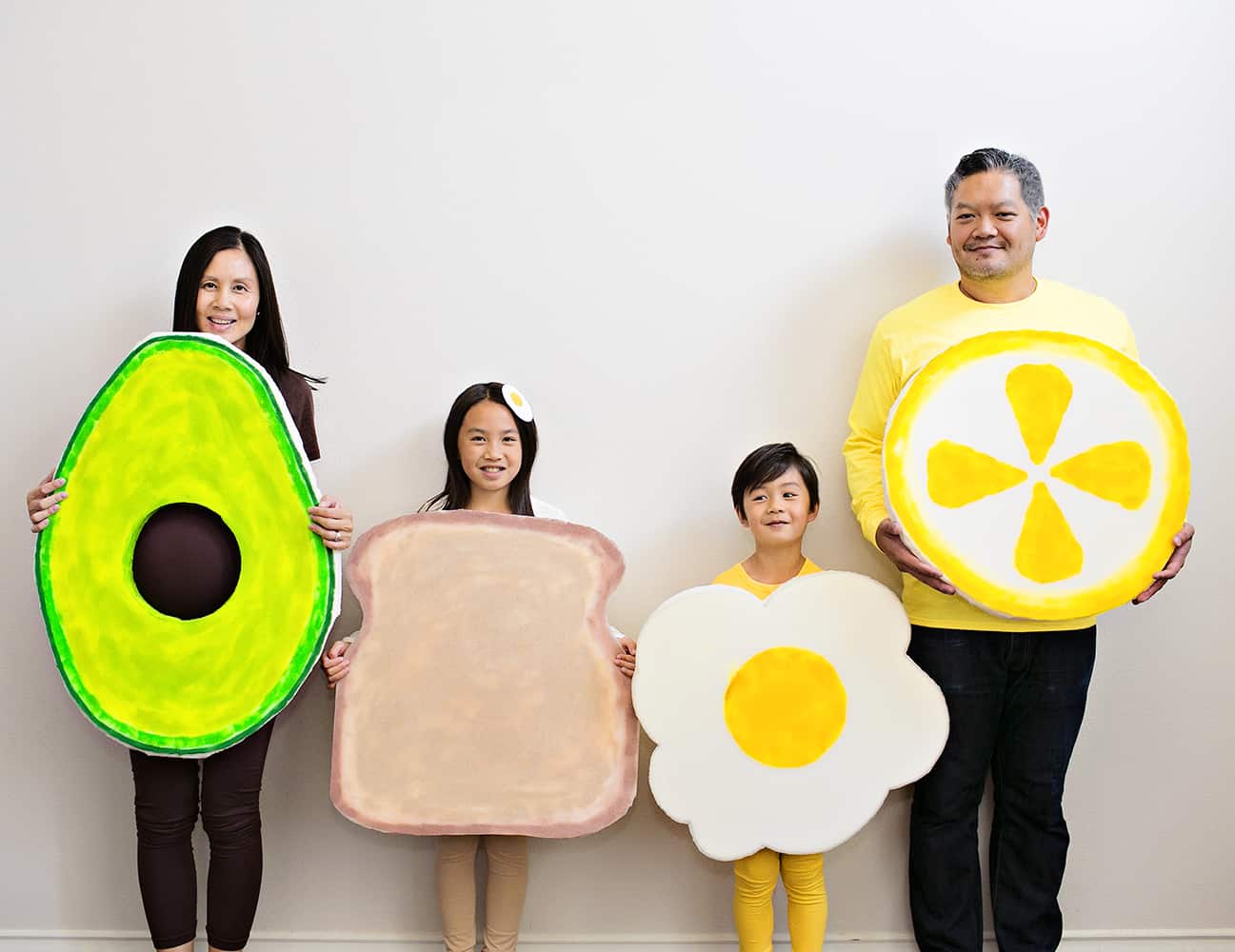 The best part about these costumes is that each were were super simple to make. If you look at each DIY post, you'll notice we used the same method – just a roll of foam and paint! Hot glue some elastic to the back and you're good to go.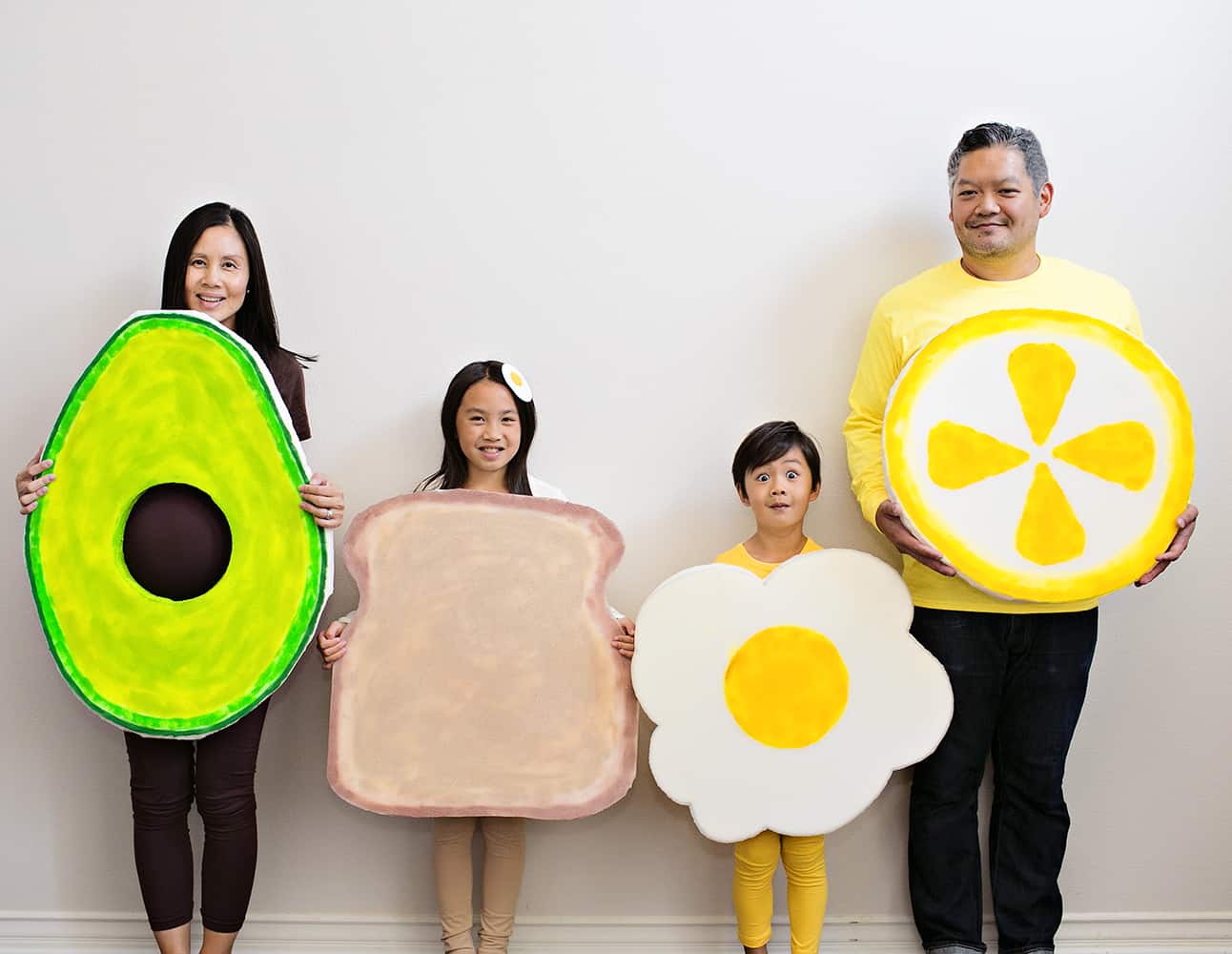 Another great thing is that you can mix and match these costumes as sibling pairs or if you have 3 kids, or kid plus expectant mom.
So many fun variations. We loved putting these together and hope they inspire you to dress up as a family this year!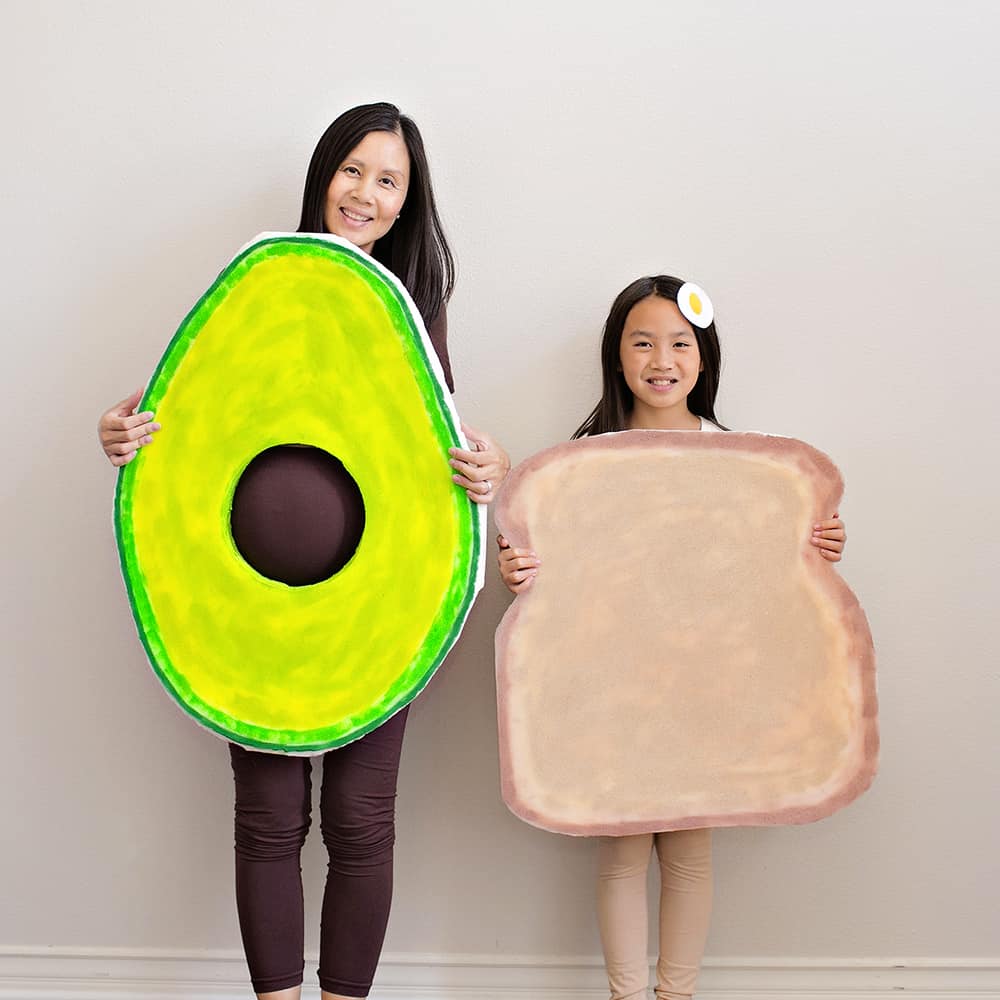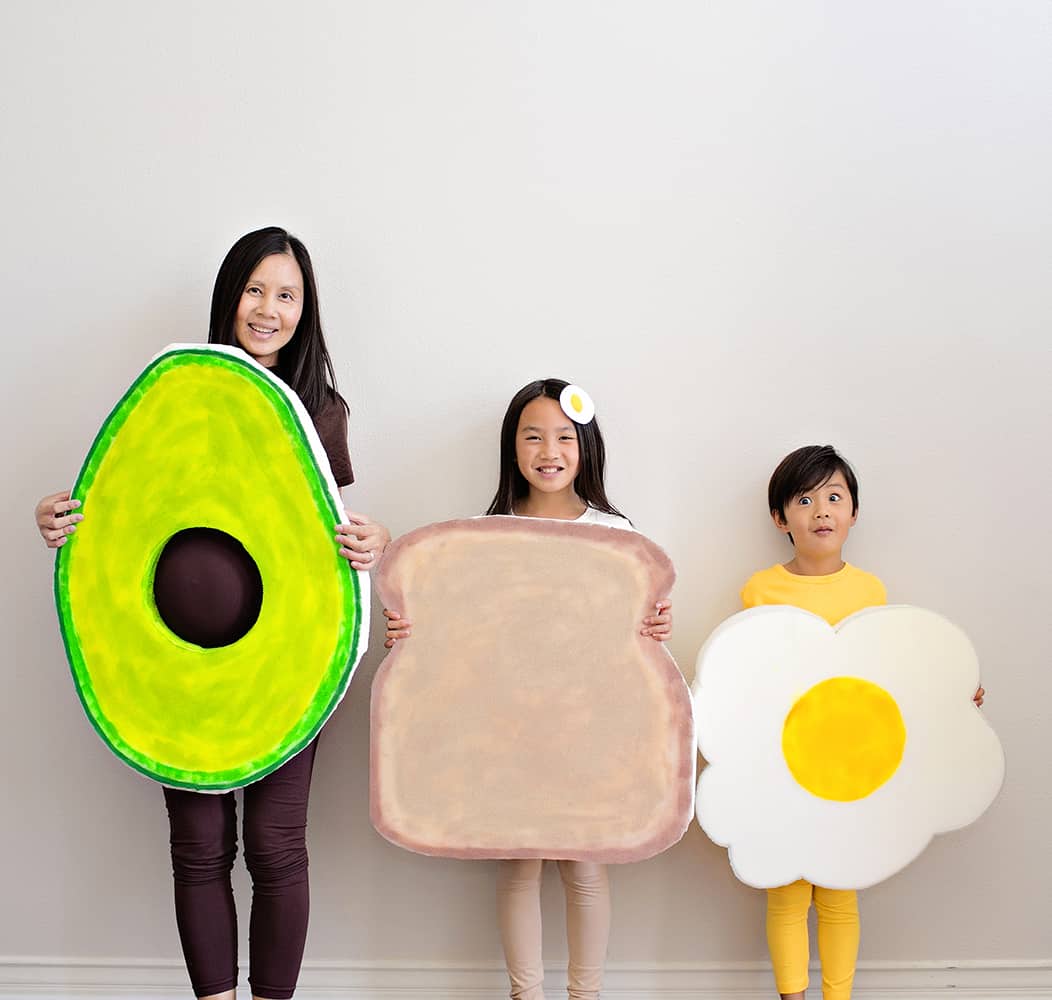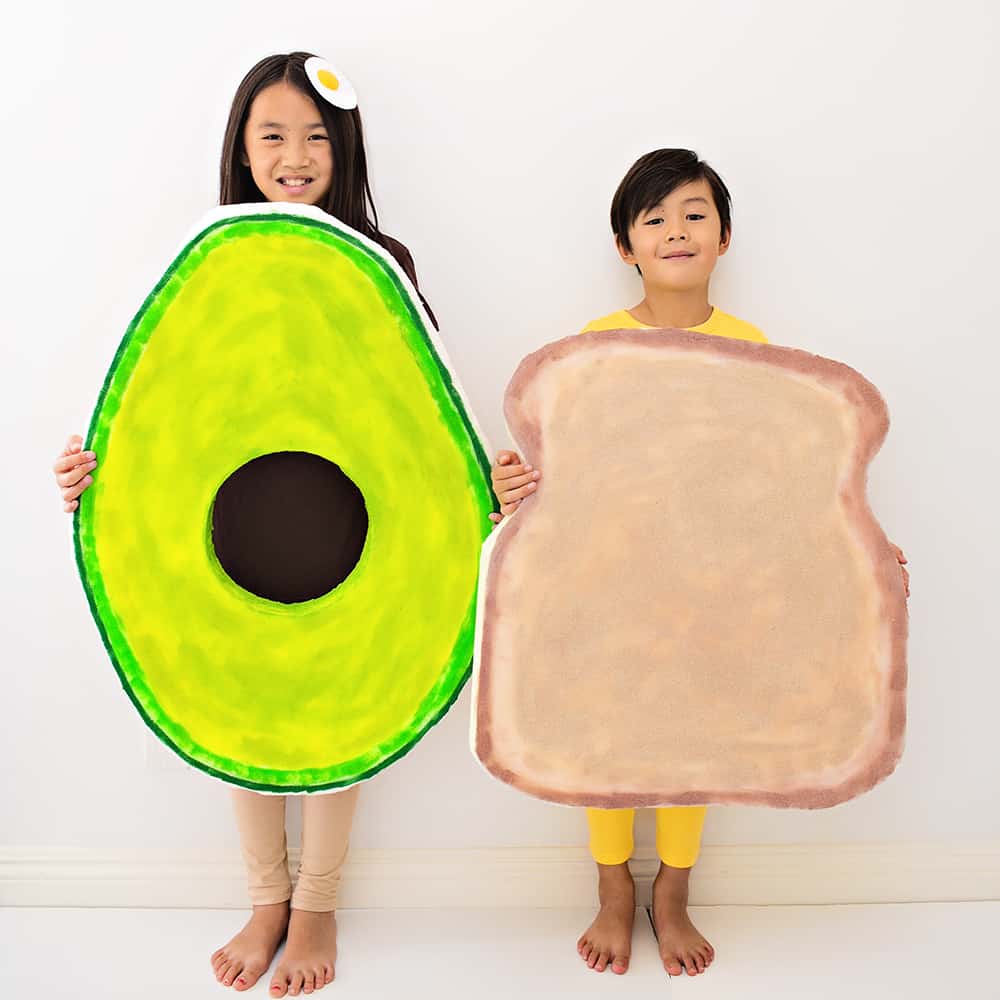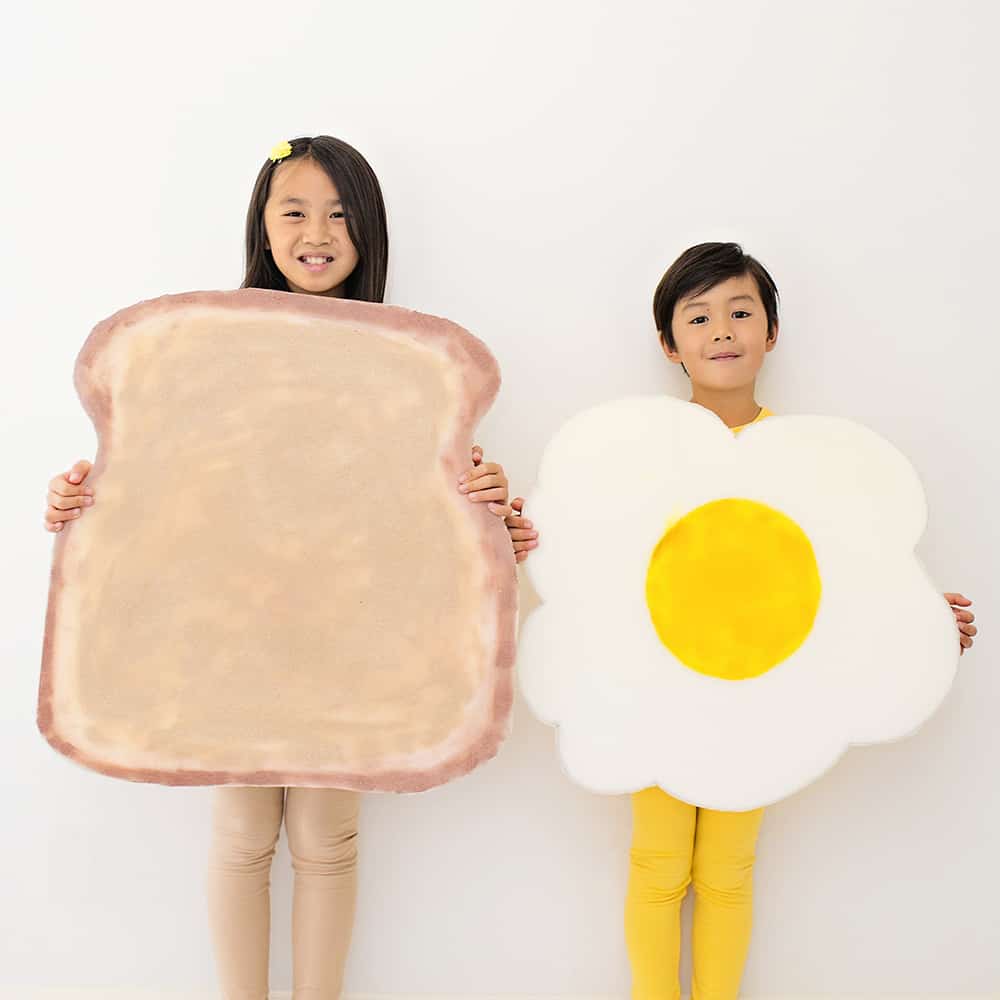 Do you like dressing up as a family for Halloween? Share your costume ideas in the comments below!

Check out lots more creative Halloween costumes like more family themed ones, playful costumes and cardboard costumes. And tons more Halloween projects HERE!