Wach the video above to see our cool Giant Fidget Spinner in action and make sure to subscribe to our YouTube channel for more fun videos!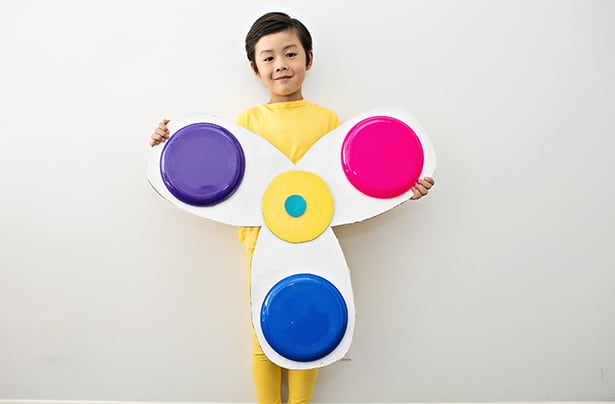 So excited to share this fun Giant Fidget Spinner Cardboard Costume! If your kids got in on the fidget spinner craze this past year, they will love dressing up as one this Halloween. What's amazing is that this giant fidget spinner actually spins! Plus it's made from just recycled cardboard and a few items so you don't need any difficult tools or materials to make one.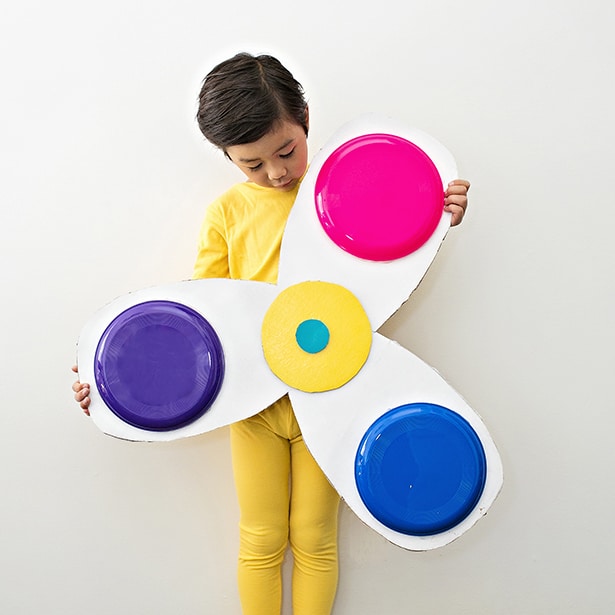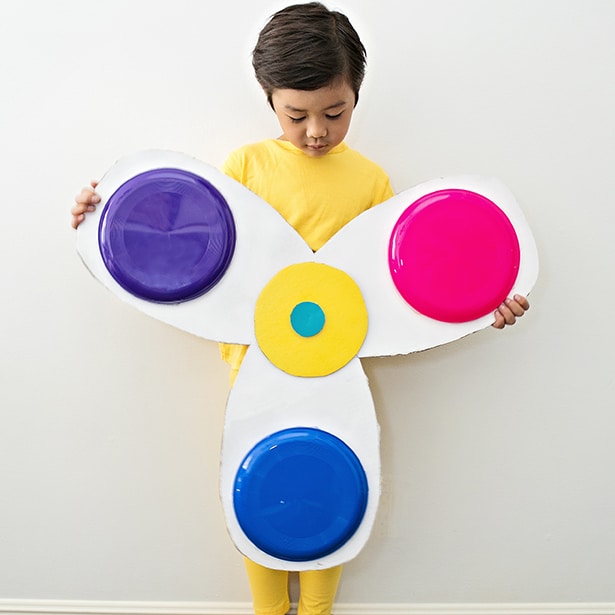 Beyond a costume, you can make it as a giant fidget spinner that kids (and even adults) will love spinning just for fun (check out the video above – top of post to see it spin in action as a costume, in the air and on the floor!). My kids loved doing this – it was like spinning plates or playing a spin top game.
Our giant Cardboard Fidget Spinner was inspired by our good blogger friend's genius easy Fidget Spinner DIY from Red Ted Art.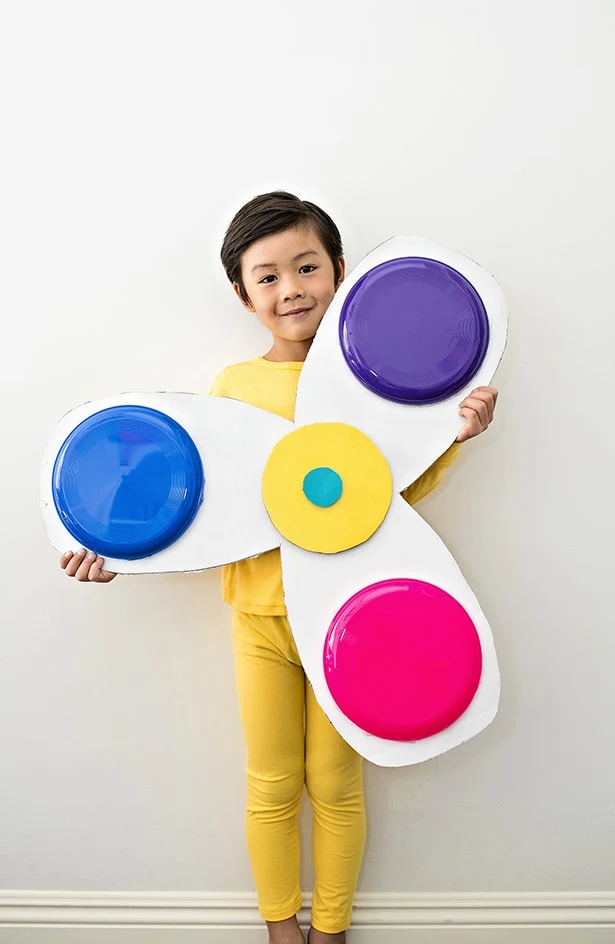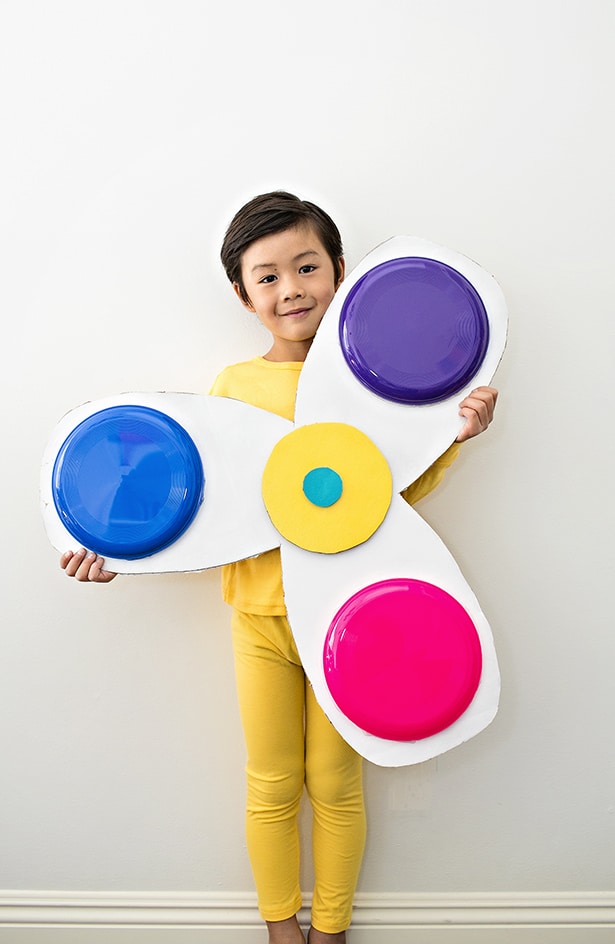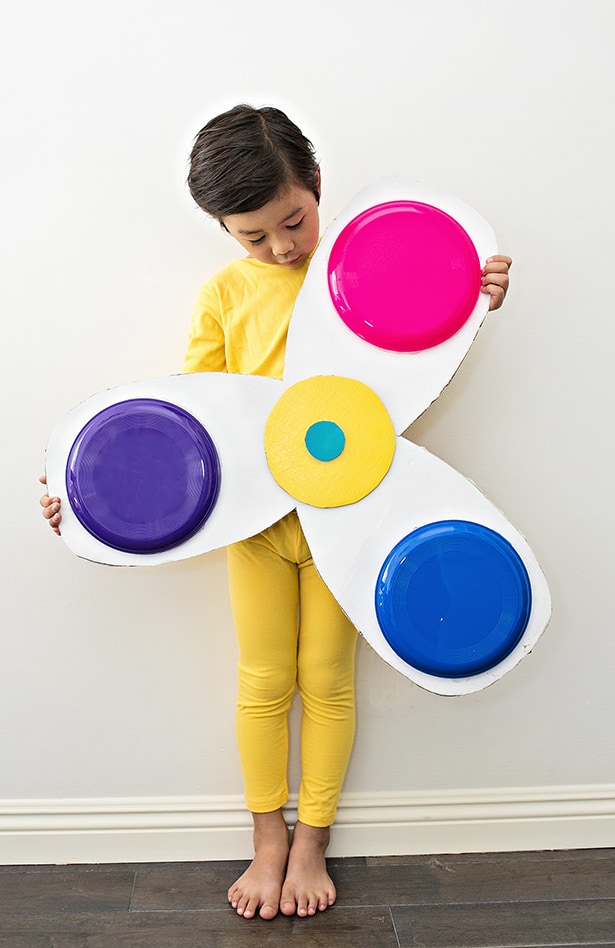 DIY Giant Fidget Spinner Costume – Materials:
– Cardboard
– Scissors or Xacto Knife
– Spray Paint (optional)
– Center Hole Puncher
– Hot Glue Gun
– 1/2″ Wide Dowel Stick
– Hacksaw
– 3 Plastic Frisbees
To turn it into a costume you'll also need:
– 1″ Elastic
– Staple Gun
– Two Brads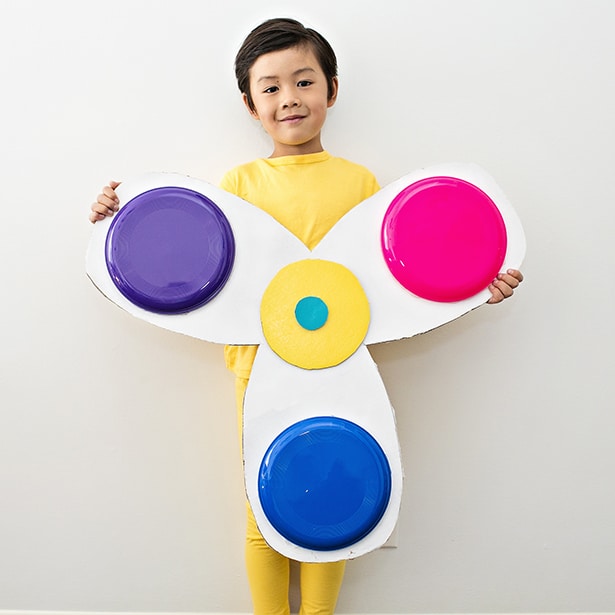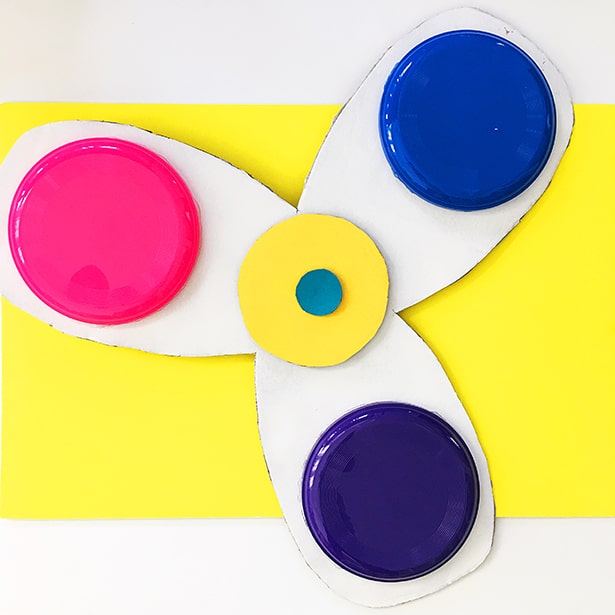 Instructions:
Step 1: You will want to sketch one part of the fidget spinner (or "petal") on cardboard to use as a template to trace 3 more as the fidget spinner shape on another piece of large cardboard.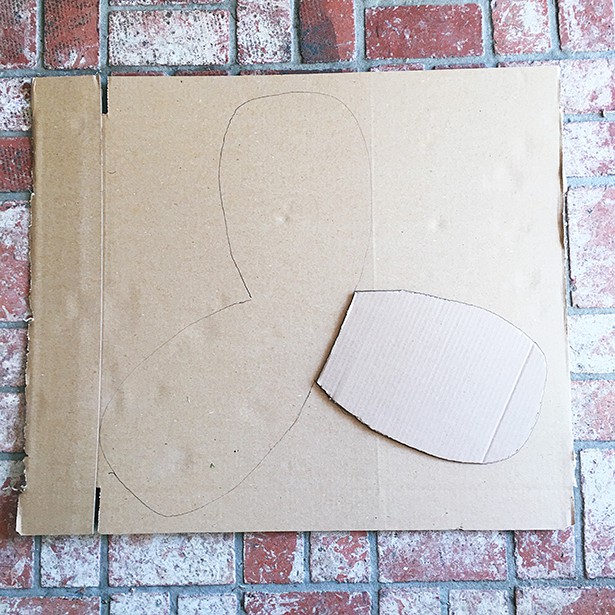 Step2 : Cut out your giant cardboard fidget spinner with scissors or an Xacto knife.
Step 3: Cut out two cardboard circles that will fit in the center of your spinner. Punch a hole in the center of the two circles.
Step 4 (Optional): Spray paint your fidget spinner and cardboard circles.
Step 5: With your hacksaw, cut off a piece from your dowel stick that will pierce through your two circles and fidget spinner leaving a small gap in between so the fidget can still spin. One circle goes on top of the spinner and one goes on the bottom.
Step 6: Hot glue the cut dowel end to one circle, slide the other end of the cut dowel through a hole in the center of your fidget spinner. Then slide the dowel through the second circle. Also glue the end of the dowel through the second circle shut too.
Here is a photo showing the back side (that is the hot glue in the center of the circle):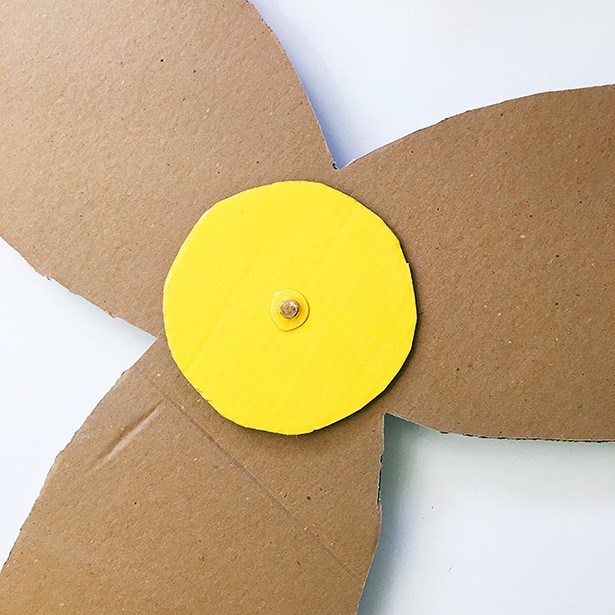 Step 7: Hot glue 3 frisbees to the top of your fidget spinner blades.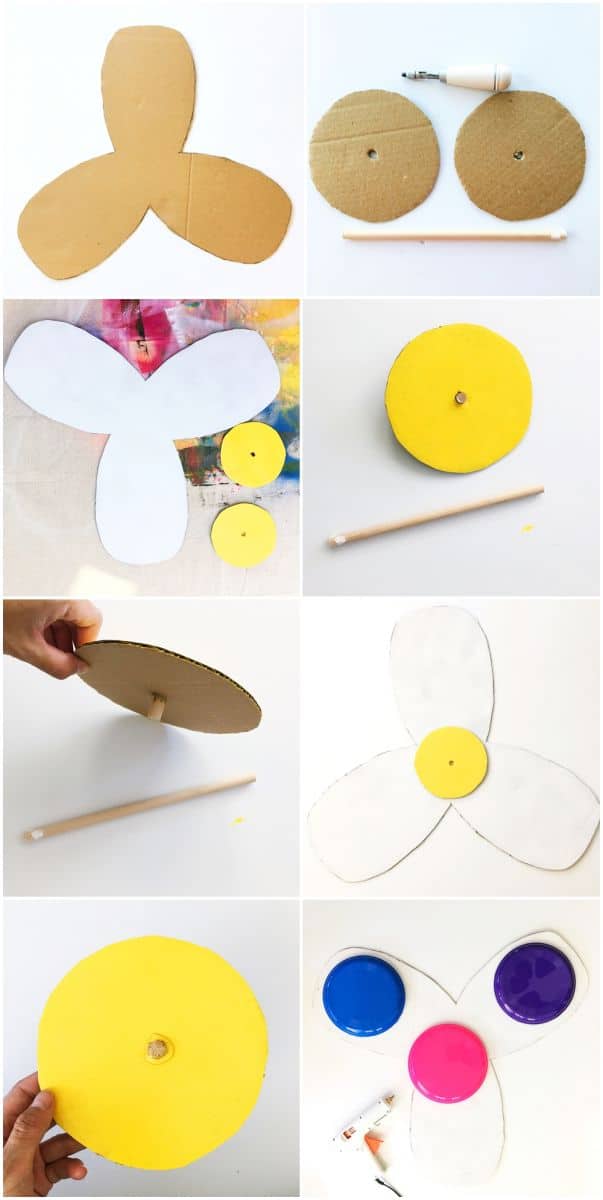 Step 8: Your giant fidget spinner is done! All we did last was cut out a piece of colored cardstock in a small circle to hide the glue in the center of the dowel on the circle on top. This step is decorative and optional.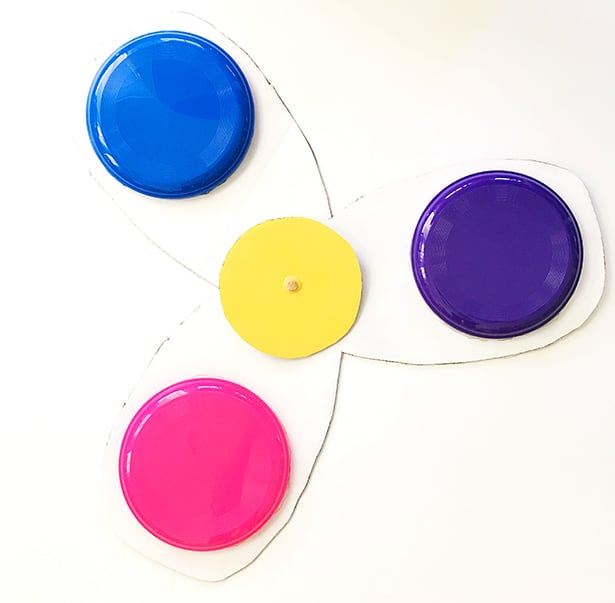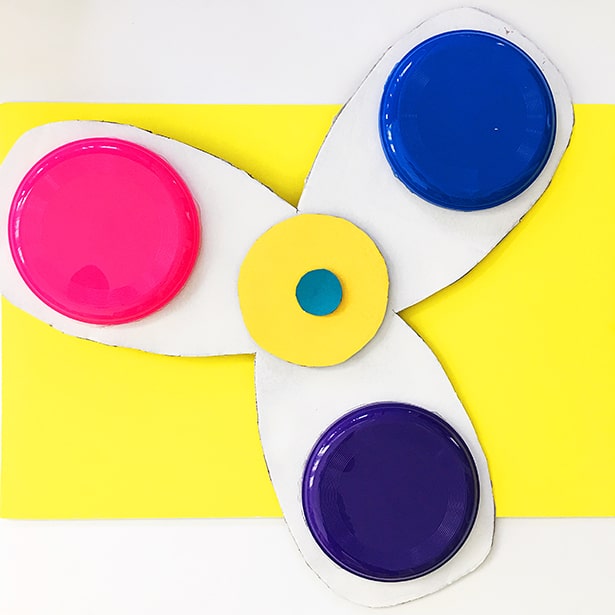 Step 9. To turn it into a costume, cut elastic that will fit around your child's waist, use a strong staple gun several times to staple the elastic to the back circle of your fidget spinner. We also used two brads as additional security to prevent the elastic from coming off.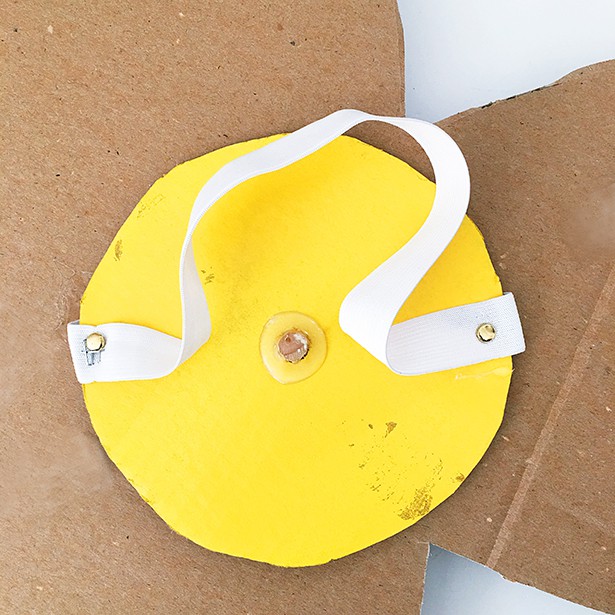 Isn't this a cool cardboard costume? And totally on trend! My son can't wait to show it off to his friends at the school Halloween parade.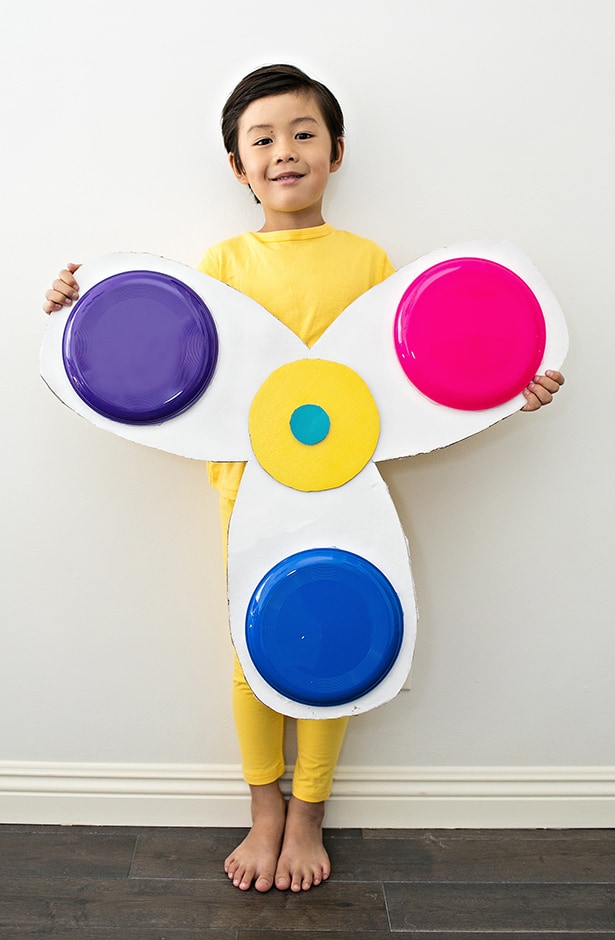 Instead of painting the cardboard, encourage your child to decorate their giant fidget spinner as they choose. One good idea other than paint is to use stickers or strips of decorative duct tape, which would reinforce the cardboard even more. We may just go ahead and do that over our white paint!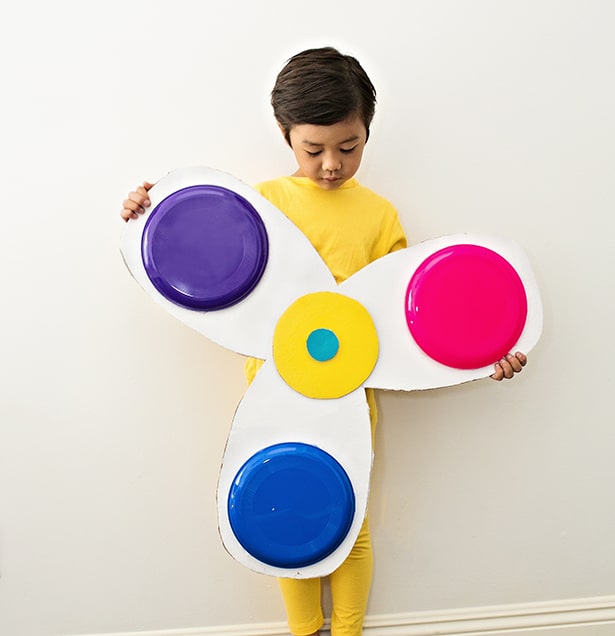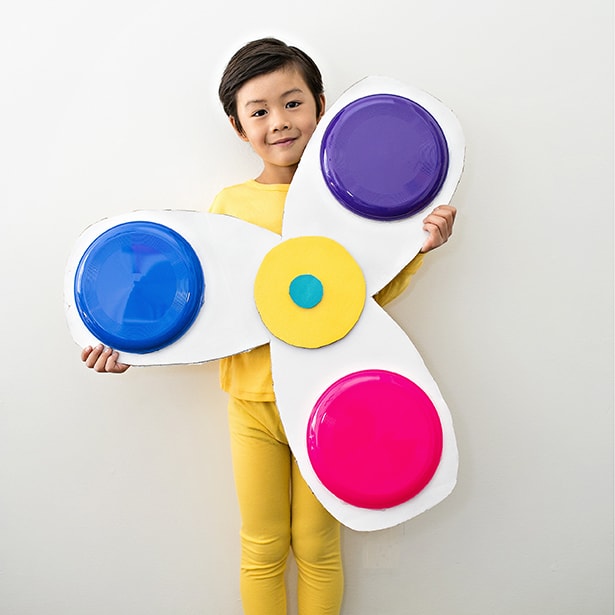 Are your kids still crazy over fidget spinners or over the trend?
Check out more creative Halloween ideas for kids, and more playful DIY costumes. And in case you missed it, our family costumes for this year, Avocaod Toast Costumes!
______________________________________________________________________________________________________

Disclosure: Some of the links in the post above are "affiliate links." This means if you click on the link and purchase the item, we will receive a small affiliate commission. Regardless, we give our promise that we only recommend products or services we would use personally and believe will add values to our readers.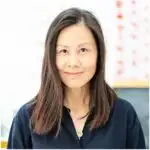 Agnes Hsu is a mom of three and has been inspiring parents and kids to get creative with easy activities and family friendly recipes for over 10 years. She shares her love for creative play and kids food to her 2MM+ followers online. Agnes' commitment to playful learning and kindness has not only raised funds for charity but also earned features in prestigious nationwide publications.