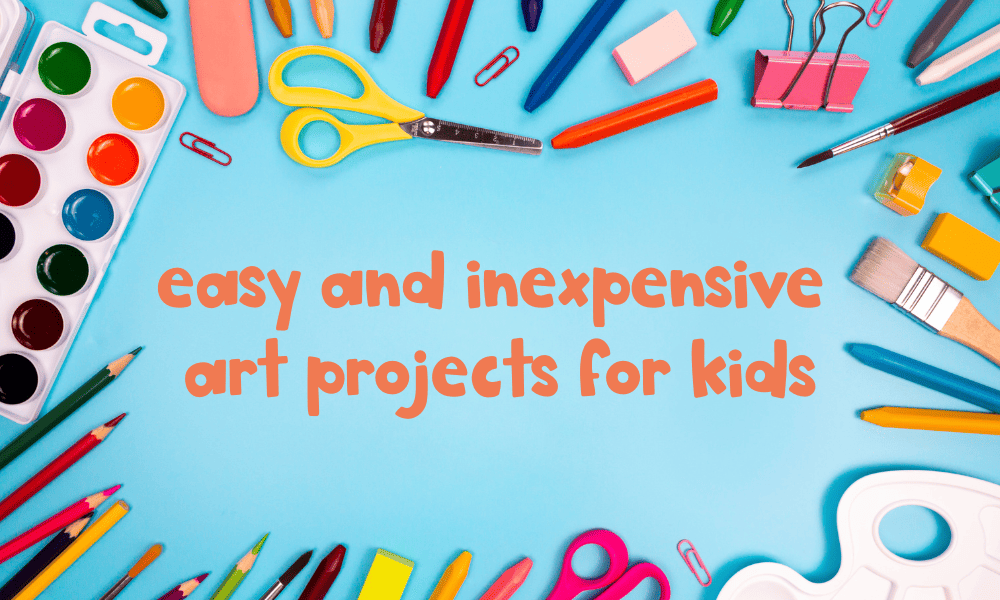 Photo credit: Canva
By using this site, you agree to our Terms of Use. This post may contain affiliate links. Read our disclosure policy.
Follow us on Instagram for more fun ideas for kids!
If you're looking for some great and easy art projects for kids, you've come to the right place! We've gathered our favorites that are perfect for kids of all ages.
And the best part is, they're all very inexpensive to make! One great thing about these projects is that they can be done with materials you probably already have around the house.
So, there's no need to go out and buy anything special. Many people think art is expensive, but it doesn't have to be!
You can develop great projects with creativity that won't cost you much money.
These projects are also great for kids because they're easy to do and don't require much time or effort. Here are 25 easy and inexpensive art projects for kids!
21 Fun and Inexpensive Art Projects for Kids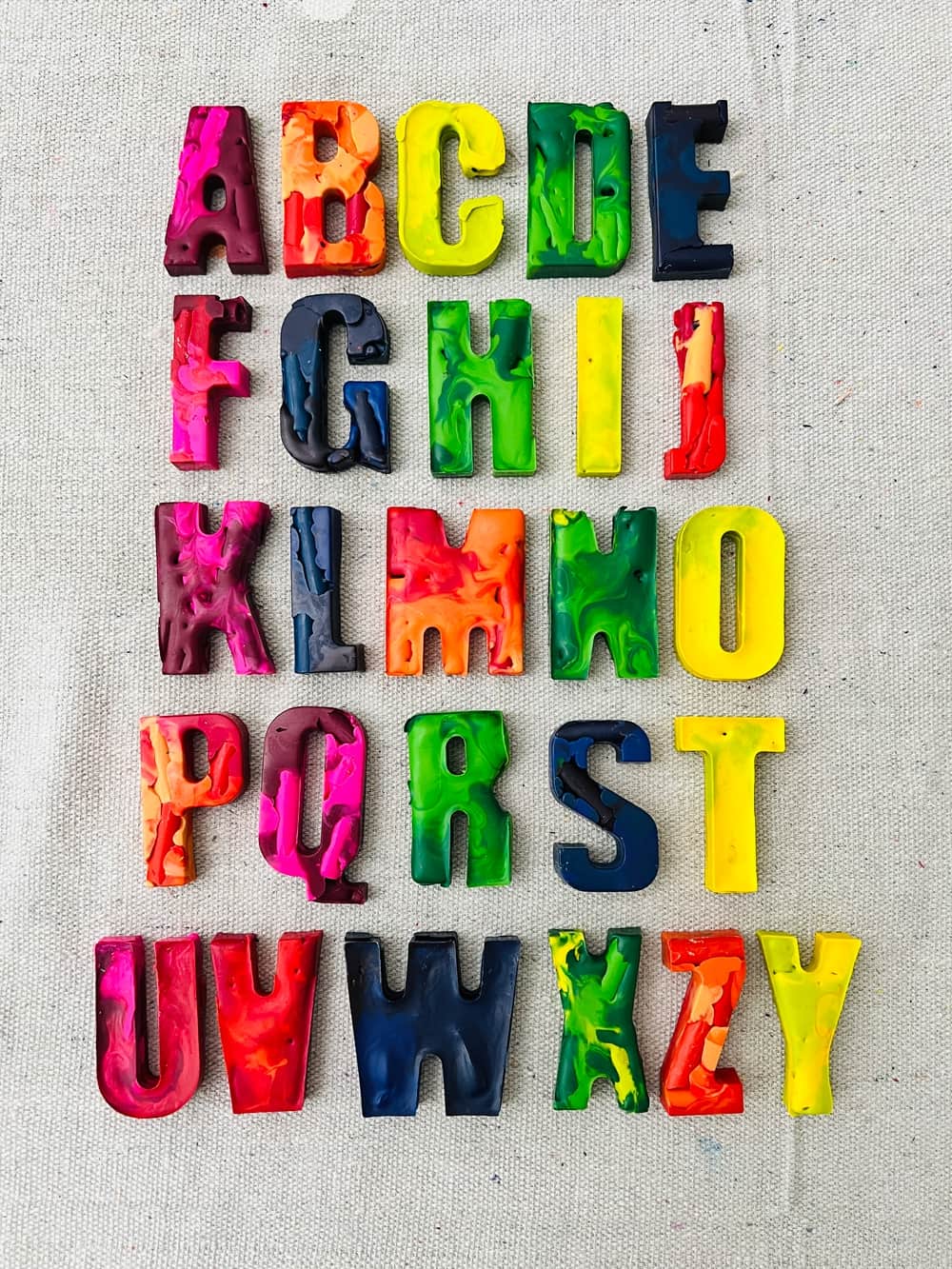 Crayons are a classic art supply that kids love. They're bright, colorful and easy to use. Best of all, they're inexpensive – making them an excellent option for budget-conscious parents.
When it comes to art projects, the possibilities are endless. For example, kids can use crayons to draw pictures of their family, friends, or favorite animals.
They can also use them to create abstract designs or colorful patterns. And if you're looking for a group project, crayons are a great way to add color to a group mural or collage.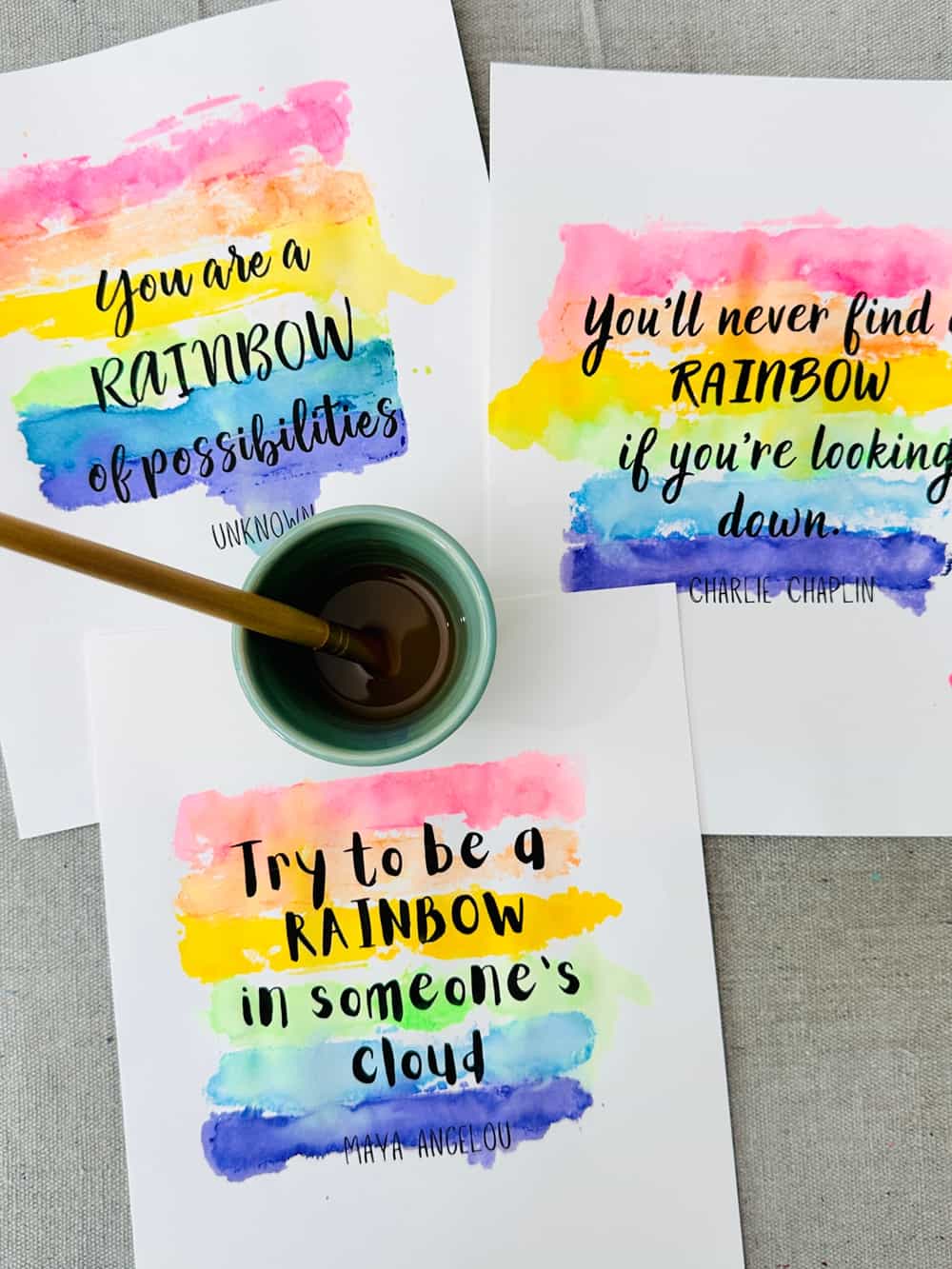 Watercolor painting is a fun and easy activity that kids of all ages can enjoy. All you need is a set of watercolors, some paper, and a paintbrush.
To get started, wet the brush in water and then dip it into the desired color. Then, paint away! Watercolors are perfect for creating beautiful works of art without making a mess.
Plus, they're very forgiving – if you make a mistake, add a little more water, and the color will lighten up. Best of all, watercolors are very inexpensive, making them a great activity.
3: Paint with Tempera Paint
One of the great things about painting with tempera paint is that it can be done on various surfaces. Paper, cardboard, and even fabric can all be used as a canvas for tempera paint.
As a result, tempera painting is a great way to let kids be creative without breaking the bank.
While there are various ways to make tempera paint, one of the simplest is to mix flour and water in a 1:1 ratio.
Once the paint is mixed, it can be used just like any other paint. And cleanup is a breeze – wash the brushes in soap and water.
For a fun and inexpensive art project that the whole family can enjoy, try drawing on a blackboard or chalkboard. All you need is a blackboard or chalkboard and some chalk.
You can use your imagination to create whatever design you like. If you're stuck for ideas, try looking online for blackboard art inspiration.
Once you've created your masterpiece, take a photo so you can remember it forever!
If you don't have a blackboard or chalkboard, you can also use a large piece of paper and some chalk. Just tape the paper to a wall or surface that's easy to draw.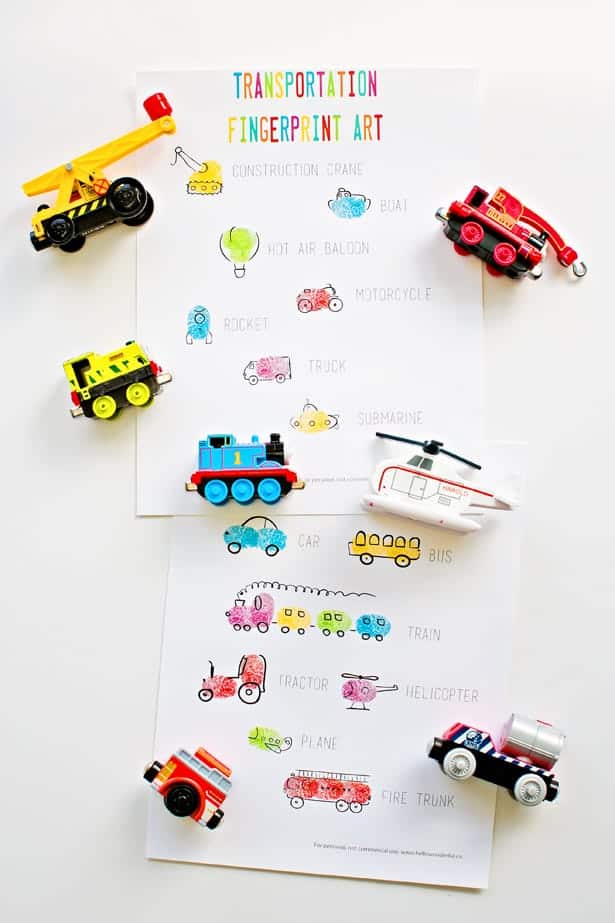 Finger Painting is among the most entertaining and affordable art activities for children. All that is required is some paint, paper, and willing participants.
Give each child a few blobs of paint in different colors and let them go to town. The results can be pretty impressive, and even the most abstract paintings will have a personal touch.
Plus, finger painting is a great way to encourage kids to use their imagination and experiment with color. And best of all, it's simply lots of fun.
So grab some paint and paper and watch your kids unleash their inner artists.
6: Make a Collage using Magazine Pictures
Collage is a great way to repurpose old magazines and newspapers, and it's a fun activity for kids of all ages. To get started, gather a selection of interesting images from magazines, newspapers, or online.
Then, use scissors or a paper cutter to cut out the shapes you want to use in your collage.
Once you have a good selection of cut-outs, start arranging them on a piece of paper or cardstock, using glue or tape to attach them.
You can create any design you like, and there's no need to be perfect. However, if you're happy with how your collage looks, let it dry completely before displaying it proudly.
7: Make a Collage using Fabric Pieces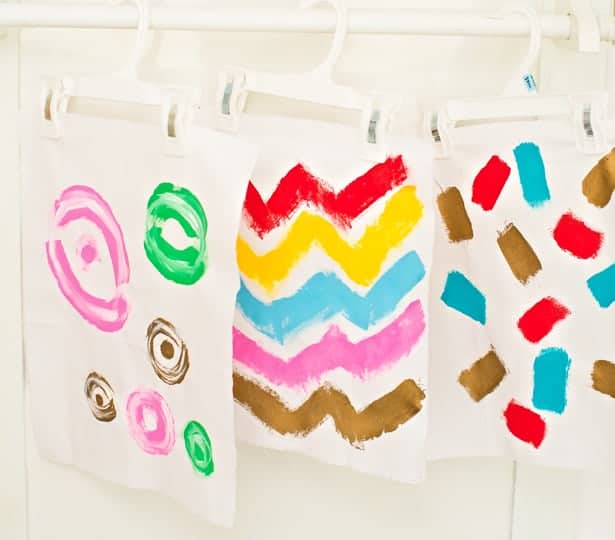 Making a collage out of fabric scraps is a wonderful way to reuse unwanted clothing or fabric remnants. All you need is some fabric, scissors, and glue.
First, have your child cut the fabric into small pieces. Then, let them get creative and glue the pieces onto a piece of paper or cardboard.
You can even use old buttons or beads to add dimension. This project is perfect for even the youngest artists and is a great way to teach them about recycling.
Plus, it's sure to brighten up any room in your house! They'll be so proud of their creation that they'll want to display it for all to see.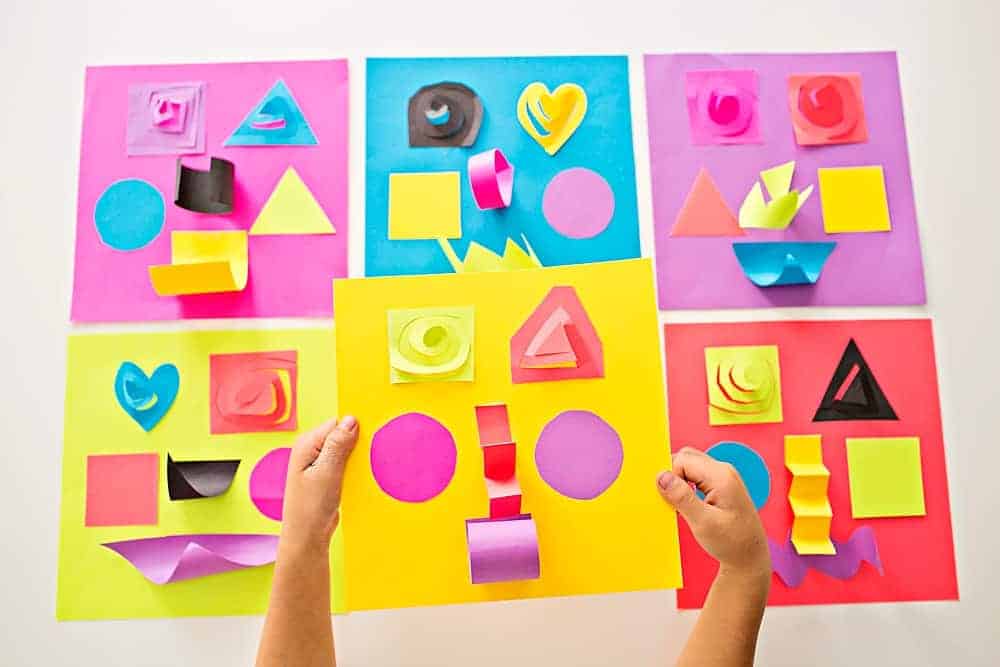 Kids love to get creative, and there are endless possibilities for arts and crafts. For example, one simple and inexpensive project is to cut out shapes from construction paper.
Once they have cut out their shapes, they can decorate them with paint, markers, glitter, or anything else they can think of.
Take, for example, my book Recycle and Play. This program offers a series of easy-to-make, sensory-rich activities that engage kids while teaching them the importance of recycling.
With Recycle and Play, there's no need to buy expensive toys or resources. All you need are some basic materials that might otherwise end up in a landfill.
9: Make a Mask out of Paper Plate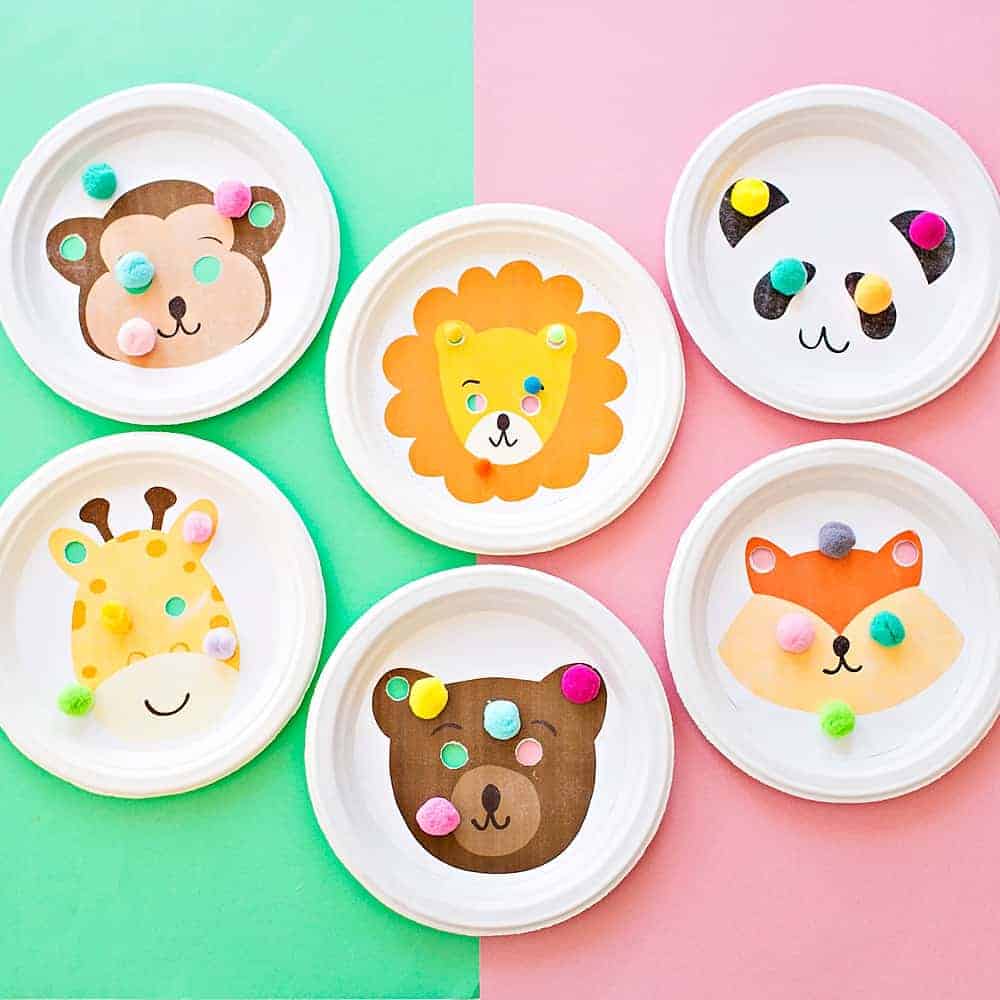 Simple and enjoyable art activity for kids is making a mask out of a paper plate. All you need is a paper plate, paint, and elastic string.
First, the child paints the paper plate any color they want. Once the paint is dry, they cut out two eye holes. Then, they tie the elastic string around the mask so it can be worn.
This simple project is not only fun for kids, but it also helps to develop their creative and fine motor skills. And best of all, it's inexpensive!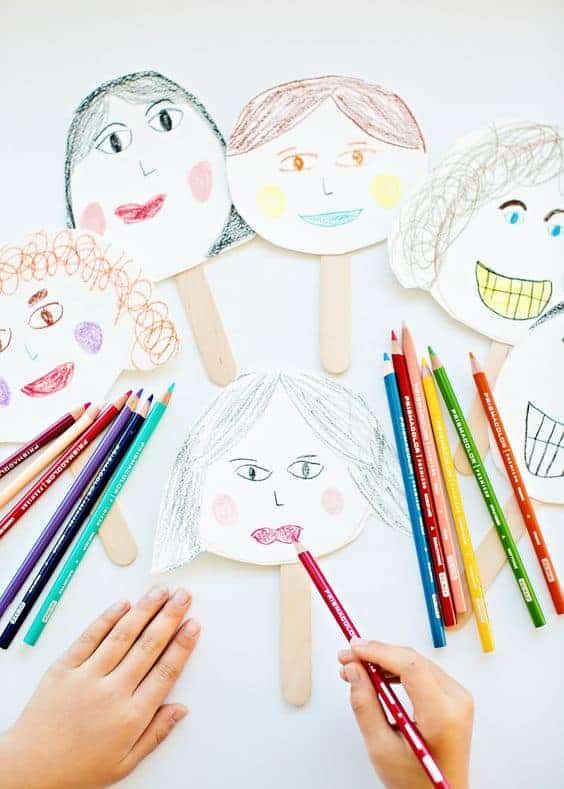 Colored pencils are an excellent way for kids to express their creativity. They're easy to use, and they provide hours of fun.
Best of all, they're inexpensive and can be used to create a wide variety of art projects. For example, kids can use colored pencils to draw pictures, write stories, or make greeting cards.
They can also use them to color in coloring books or to create their masterpieces.
Whatever the project, colored pencils are an excellent way for kids to have fun and express their creativity. So grab a box of colored pencils and let your child's imagination run wild.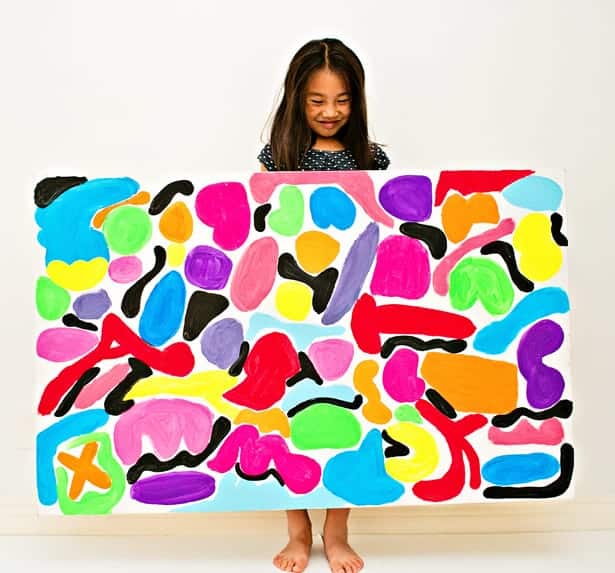 Kids love to get their hands dirty, and there's no better way to let them express their creativity than with some paint.
Acrylic paints are an excellent option for kids' art projects because they're inexpensive and easy to clean up and dry quickly.
They come in many colors, so kids can let their imaginations run wild. To start, all you need is a canvas or some heavy paper, some paintbrushes, and some paint.
If you're feeling ambitious, you can add some other materials like glitter or sequins. Just let your kids loose and see what they come up with!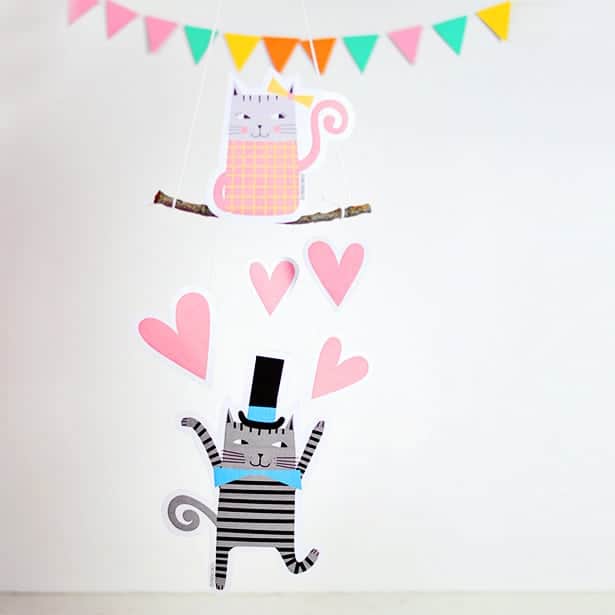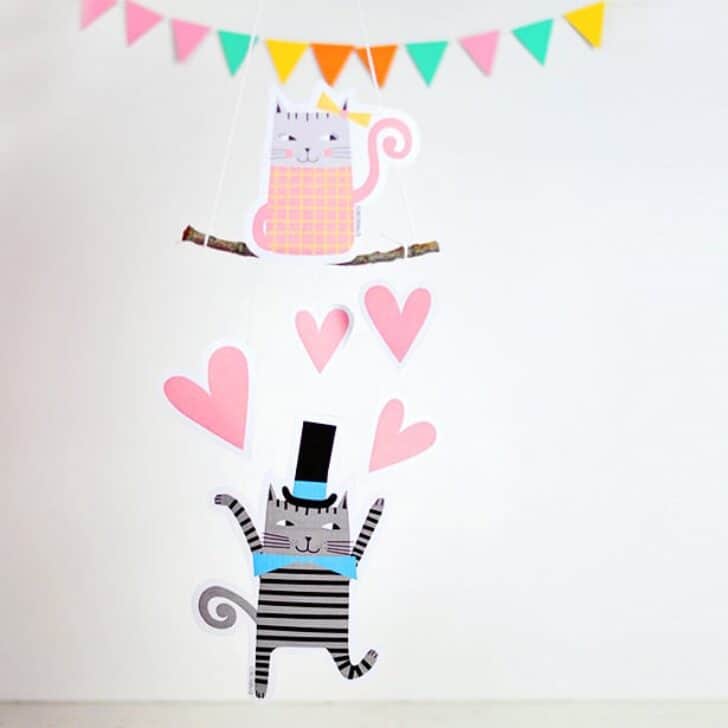 Making a mobile is a great way to encourage your kids to be creative, and it's a project that won't break the bank.
All you need are some lightweight materials, like construction paper, cardstock, or even recyclables. Once your materials are gathered, help your child cut out different shapes.
Then, let them decorate their shapes however they like. Once they're done, it's time to assemble the mobile.
You can do this by punching holes in the top of each shape and threading them onto a length of string or fishing line.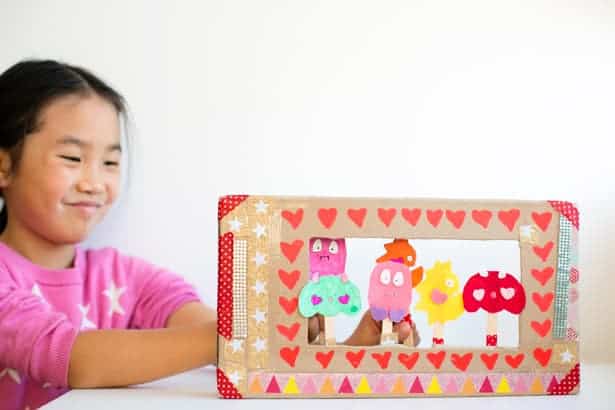 It's easy to do and only requires a few materials. First, gather a couple of cardboard boxes of different sizes. You'll also need some scissors, tape, and markers or paint.
Once you have your materials, let your kids decorate the boxes however they like. Then, cut a hole in the front of each box big enough to fit a child's hand through.
Finally, tape the boxes together to create a puppet theater. Your kids will have fun putting on shows for family and friends.
And the best part is that you can easily recycle the boxes when they're done. So go ahead and give it a try – your kids are sure to love it!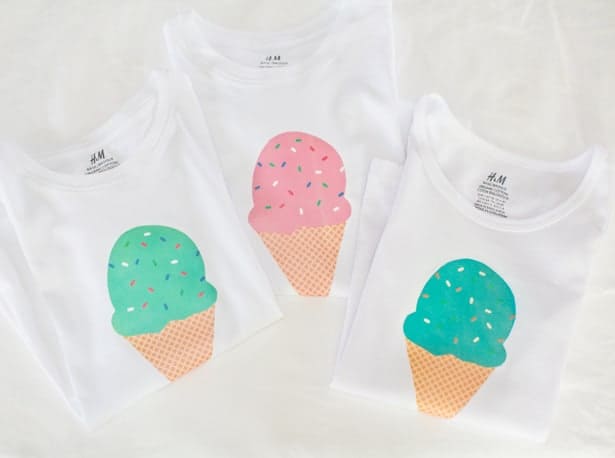 Using iron decals to decorate T-shirts is a simple and enjoyable art activity for youngsters. It's also great to let your little ones express their creativity.
All you need are some T-shirts, iron on transfers, and a few other supplies. Once you have everything, it's easy to make a cute tee in no time! Search for free printable decals to make this an easy and cheap project.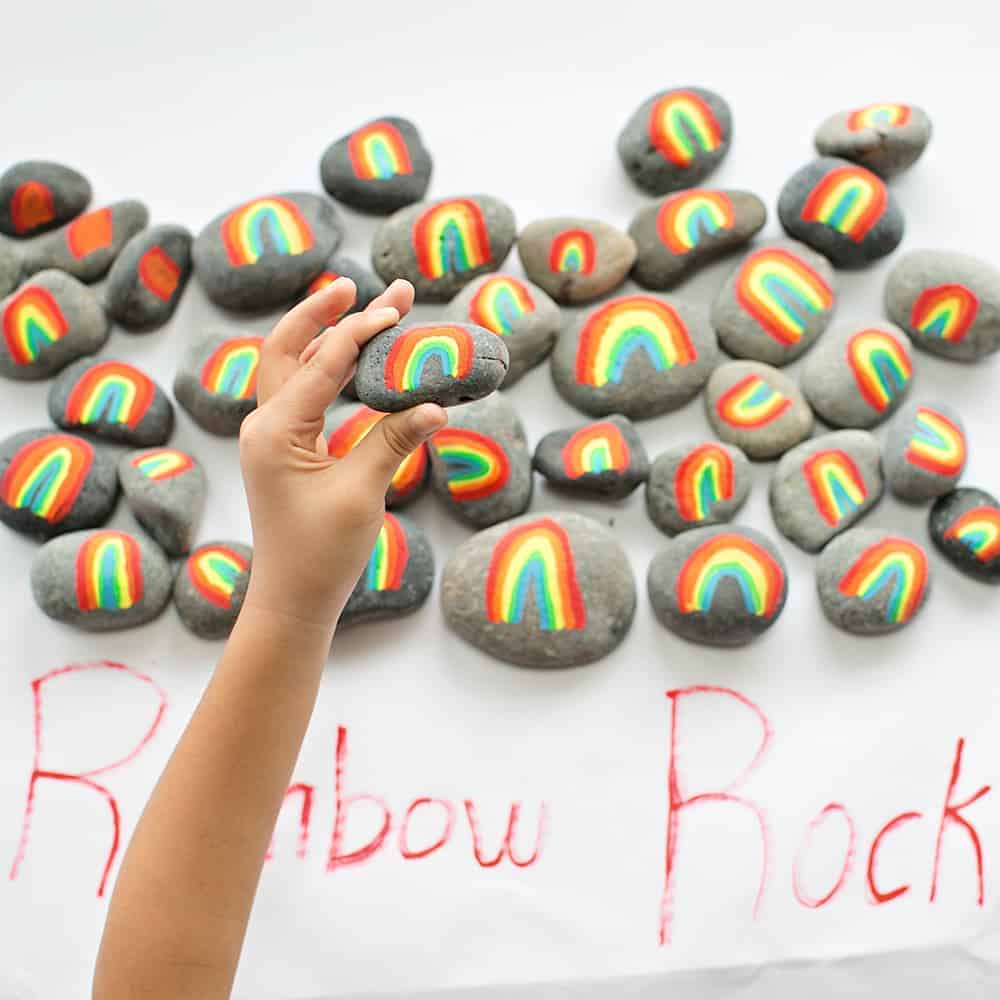 Painting rocks is one of the most well-liked rock-related activities. Kids will enjoy this activity because it's simple and reasonably priced. All you need is some paint, brushes, and rocks.
The best rocks to use for this project are smooth ones that are a comfortable size for painting. Then, let your child's creativity run wild once you've gathered your supplies.
They can paint anything they want on the rocks, from flowers and animals to their favorite cartoon characters. Once the paint is dry, you can display the rocks in your garden or yard.
This is a great way to add a splash of color to your outdoor space, and it's also a fun way for kids to see their artwork on display.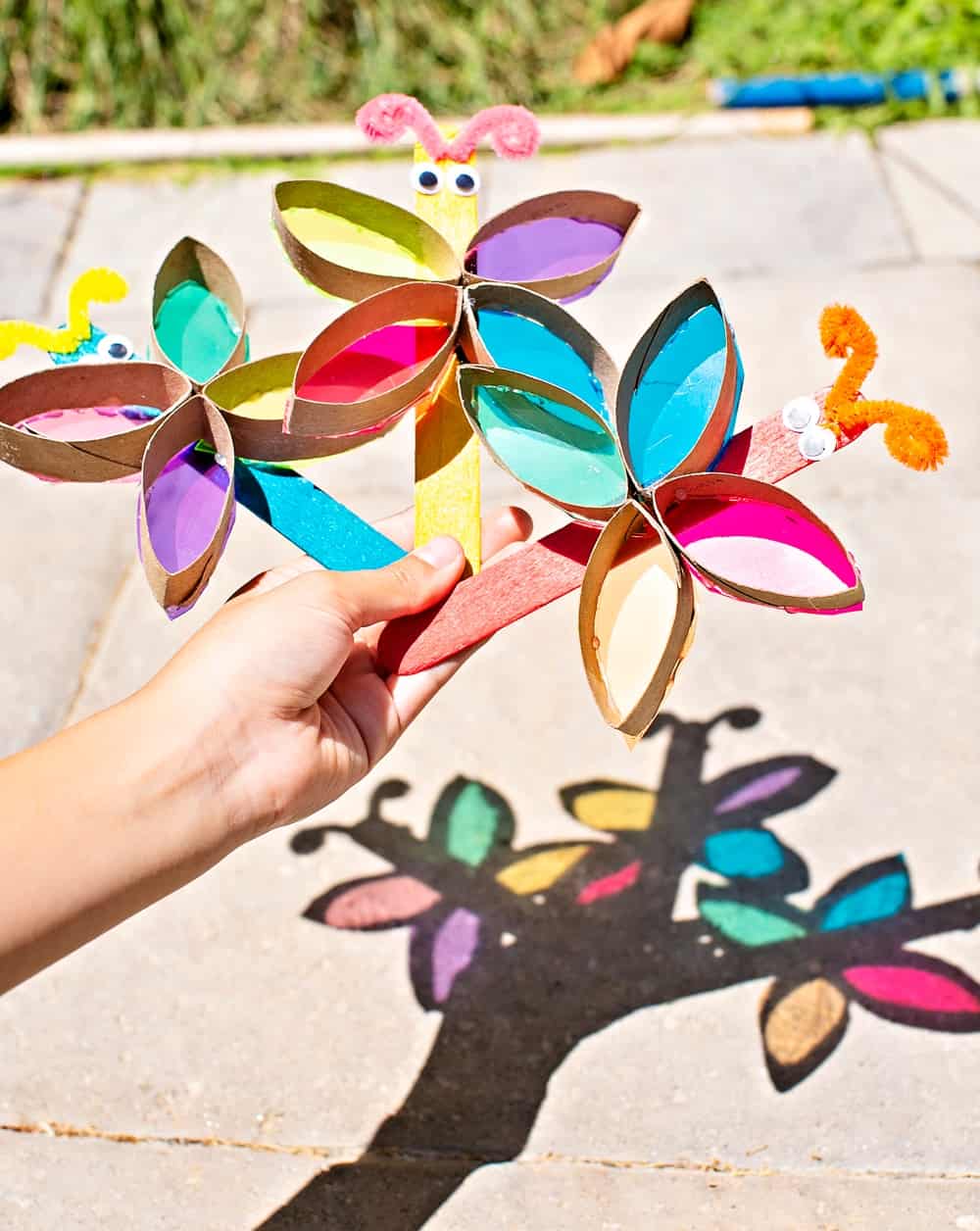 Kids love colorful crafts, and one of the easiest ways to add color is by making suncatchers! For example, to make a suncatcher, you can recycle materials like paper tubes and create cute animal shapes like butterflies! Once they are constructed they act like colorful shadow puppets.
Hang the suncatcher in a sunny window and enjoy the colorful display!
17: Make a Pom Pom Rug
You can make an easy kids rug by gluing lots of colorful pom poms on a rug mat! This will take some time and patience but when you're done, you'll have a brilliant soft and cozy pad to land your feet on.
18: Make a Paper Bag Kite
Flying a kite is a childhood tradition that has been around for centuries. Kites come in all shapes and sizes, from simple designs made of paper and sticks to complex structures with multicolored tails.
Making a kite is a fun and easy project that can be done with just a few household materials. Start by tracing the outline of a kite onto a large paper bag.
Next, cut two strips of paper for the kite's crosspieces. Tape the cross pieces onto the kite, forming an "X" shape. Finally, attach some string to the top of the kite and take it outside to fly.
You and your child can enjoy hours of fun flying together with just a little effort.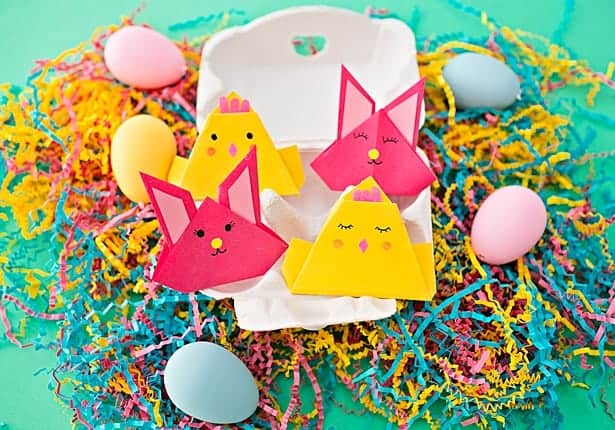 Origami is the ancient Japanese art of paper folding. It's an excellent activity for kids because it's relatively simple and can be very rewarding.
Plus, it's inexpensive – you only need some paper and a few minutes. There are many different origami animals that you can make, ranging from simple to complex.
The most popular origami animals include rabbits, frogs, and crane birds. Find a few instructional diagrams online or in a book to get started.
Once you've mastered the basics, you'll be able to make different origami animals. So grab some paper and get started!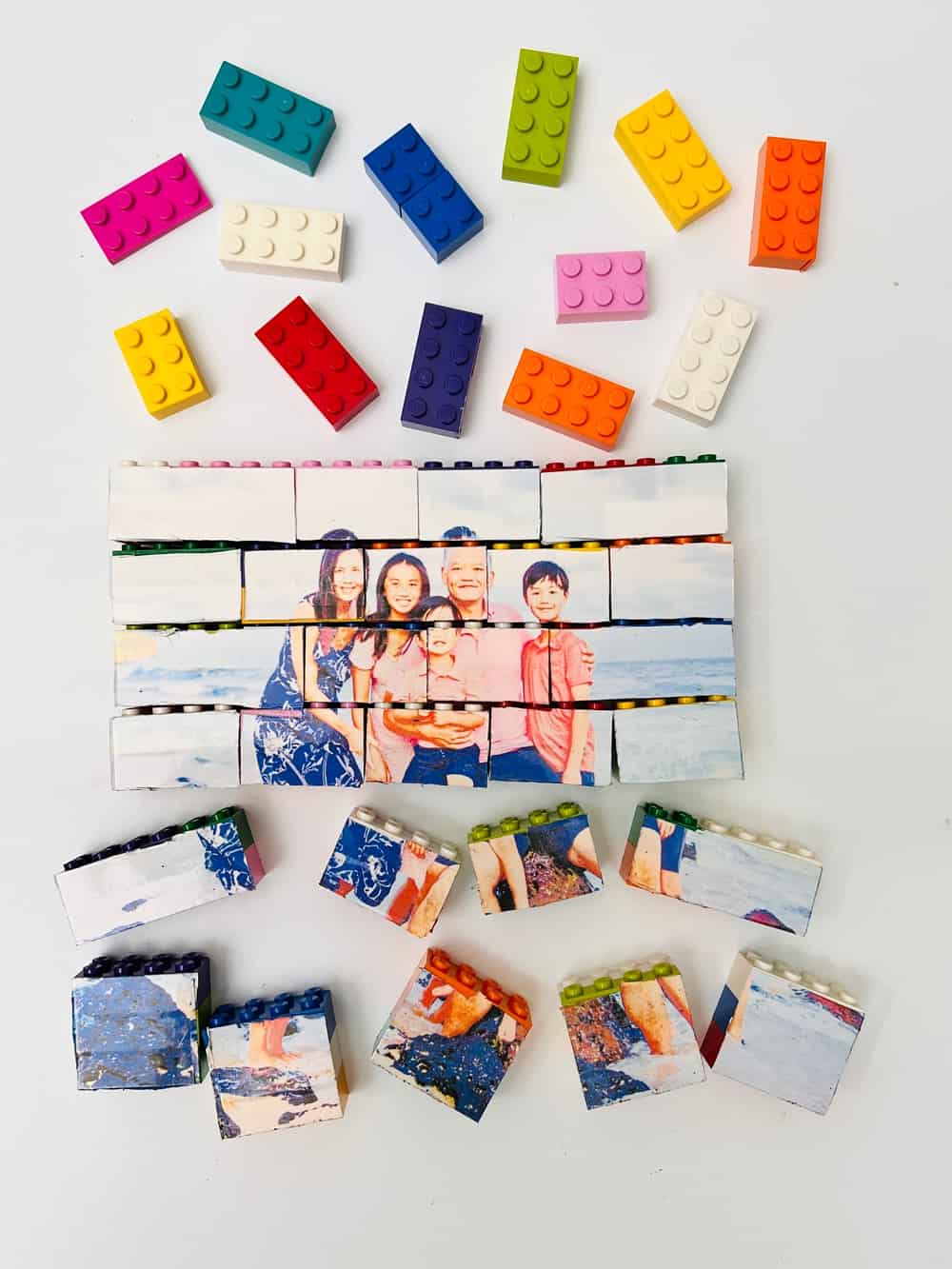 Most kids have random loose Lego pieces around. You can gather these into a shape like a square or rectangle, print out your favorite family photo and make a cute Lego puzzle! The fun part is also taking it apart to put back together!
Final Thoughts
Now that you know some of the best easy and inexpensive art projects for kids, it's time to get started! These projects are perfect for rainy days, lazy weekends, or whenever your child feels creative.
Kids of all ages will enjoy expressing themselves through art, so don't hesitate to try them. Who knows, you might even make some art of your own.
Many of the projects on this list can be done with materials you already have around the house, so there's no need to go out and buy anything.
So gather up some supplies and let your child's imagination run wild. Who knows, they might create a masterpiece.