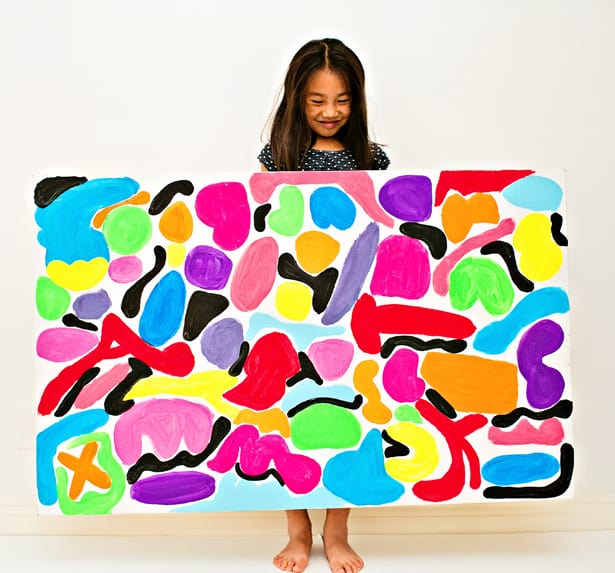 We recently explored BIG art inspired by Matisse's vibrant and colorful cut-out art work. We got so many positive comments and questions when we shared a sneak peek of the process on our Instagram that I thought I'd share how we approached the process.
Creating big art is a fun way for kids to express themselves freely and is easy to set up! I love how my daughter was inspired by Matisse and made it her own.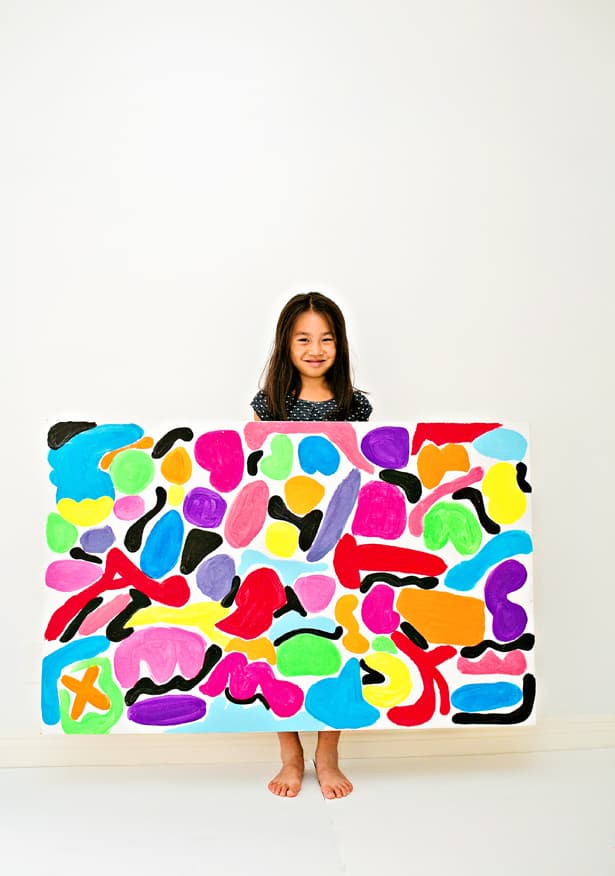 We love this huge picture-filled Matisse book for inspiring the art. For any artist-inspired projects with kids, I suggest first examining the art and getting inspiration for colors, themes, and design.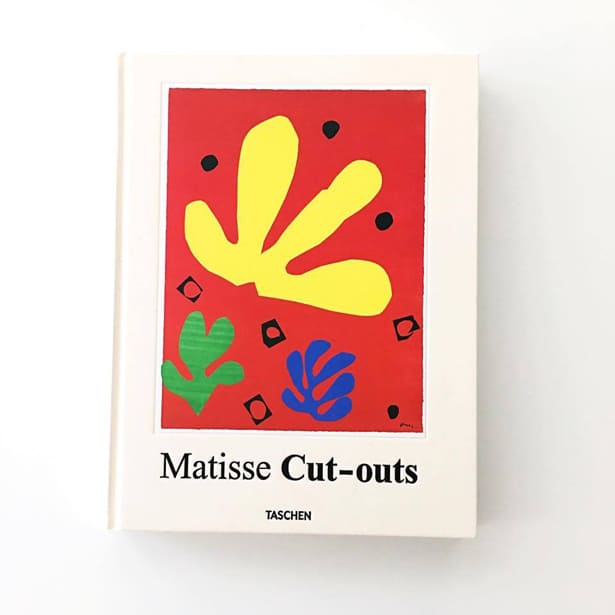 Big Art – Matisse Inspired – Materials:
– Large paint drop cloth (we like a canvas cloth we can reuse again)
– Colorful paints + black paint (we used a mix of tempera paints also in neon colors)
– Various sizes paint brushes
– Large canvas (ours measured 48″ wide x 30″ tall!)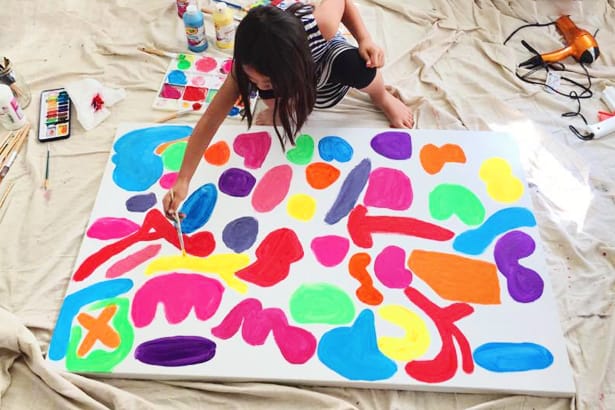 Step 1. Lay out your paints and squeeze some in jars, a paint palette, whatever is accessible for your child to dip into. A piece of cardboard or egg carton works too!
Step 2. Place your canvas on top of the drop cloth.
Step 3. Ask your child to create rounded shapes. Talk about different shapes like circles, squares, oval, and letter shapes too. We looked at our Matisse book for colors, shapes and inspiration, but as you can tell, she quickly just decided to make her own variations.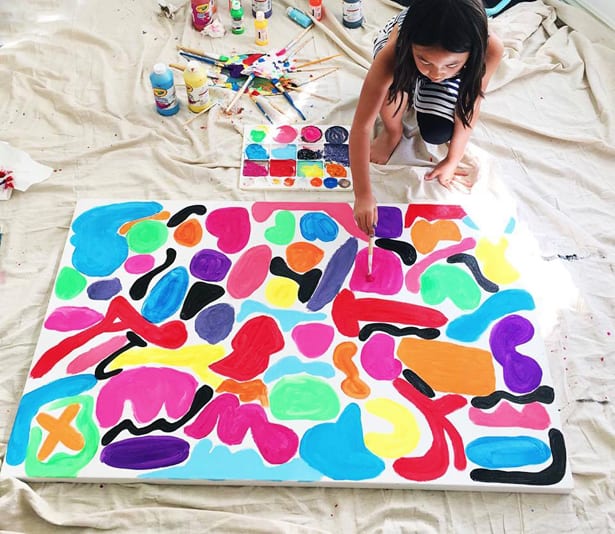 If you look at the painting, you'll see an A, K, and T in red paint. Those are our family initials – mine and hers are A, Dad is T and little brother is K. I love how she thought of adding this unique twist to make the painting hers.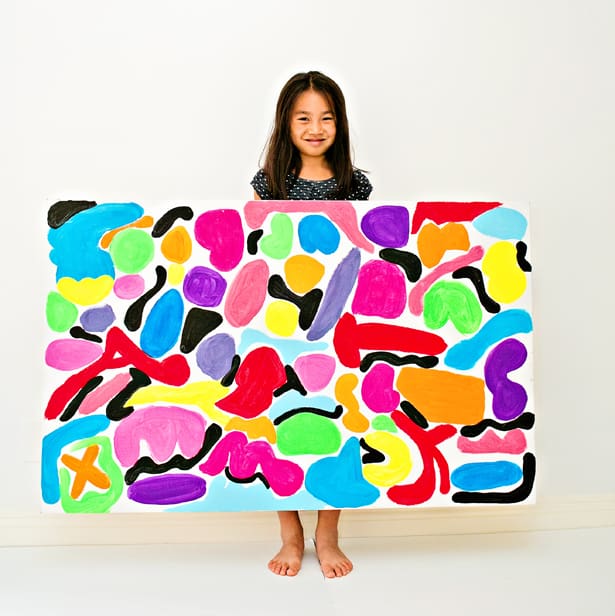 So proud of her finished BIG ART inspired by Matisse! We hung this up in our foyer and it looks amazing. it's a wonderful thing to have your kids pass through the hallway and admire their art.
What are some of your favorite big art projects? Check out more artist-inspired projects and action art!
Tons more creative projects for kids here.
______________________________________________________________________________________________________

Disclosure: Some of the links in the post above are "affiliate links." This means if you click on the link and purchase the item, we will receive a small affiliate commission. Regardless, we give our promise that we only recommend products or services we would use personally and believe will add values to our readers.