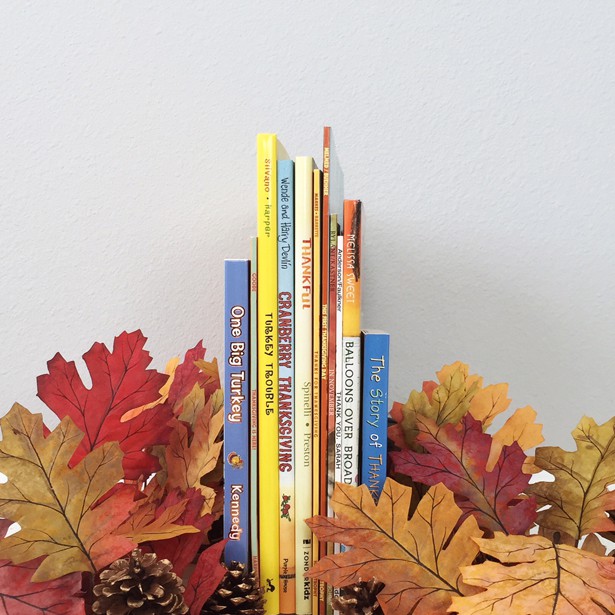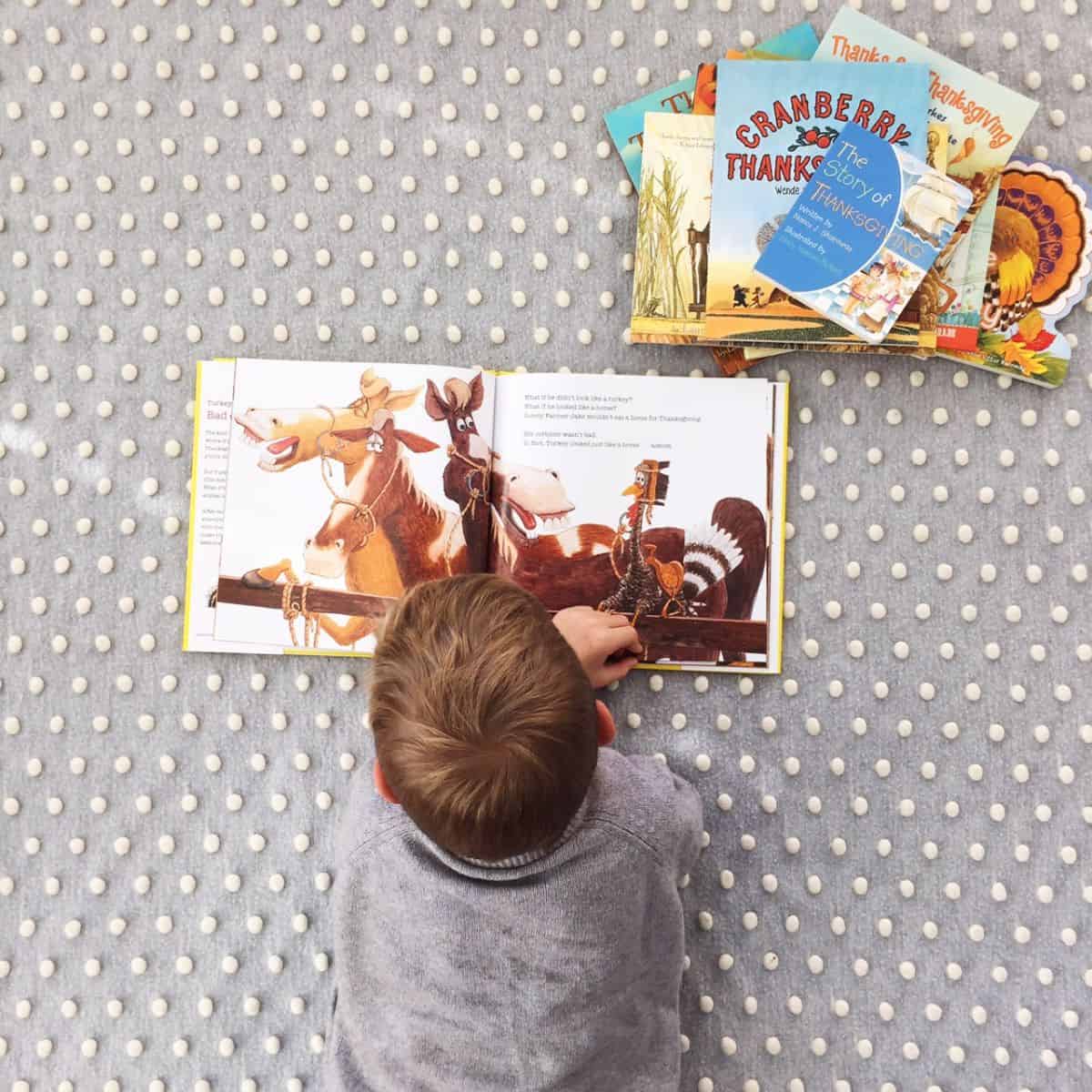 There is something so magical about this time of year and all the hustle and bustle of Halloween, followed by Thanksgiving, and moving right into December. Sometimes it can feel like a check list of events and items to do, but I feel like we have been given a gift with November as a chance to slow down and be reminded of all our blessings from big to small. I hope this book list will help you slow down a little and enjoy being with your littles, while reading to them about gratitude, traditions, and Thanksgiving fun.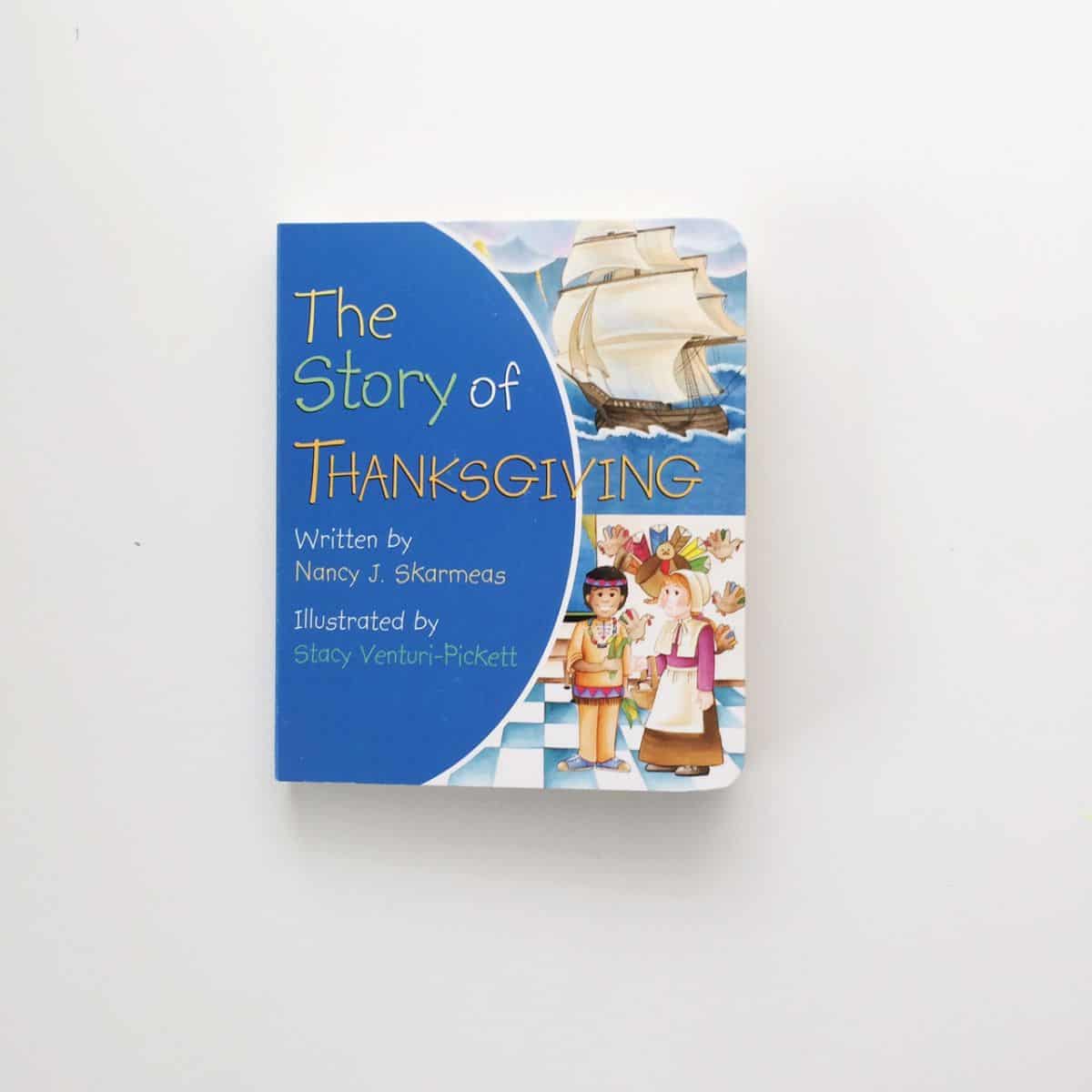 The Story of Thanksgiving
Written By: Nancy J. Scarmeas
Illustrated by: Stacy Venturi-Pickett
I love the simplicity of this board book and the depth of its topic. It's a board book and perfect for little hands, but it packs a major punch with the amount of information it gives little ones just learning about Thanksgiving. For an older child, it makes a great quick refresher on Thanksgiving in an easy to read format.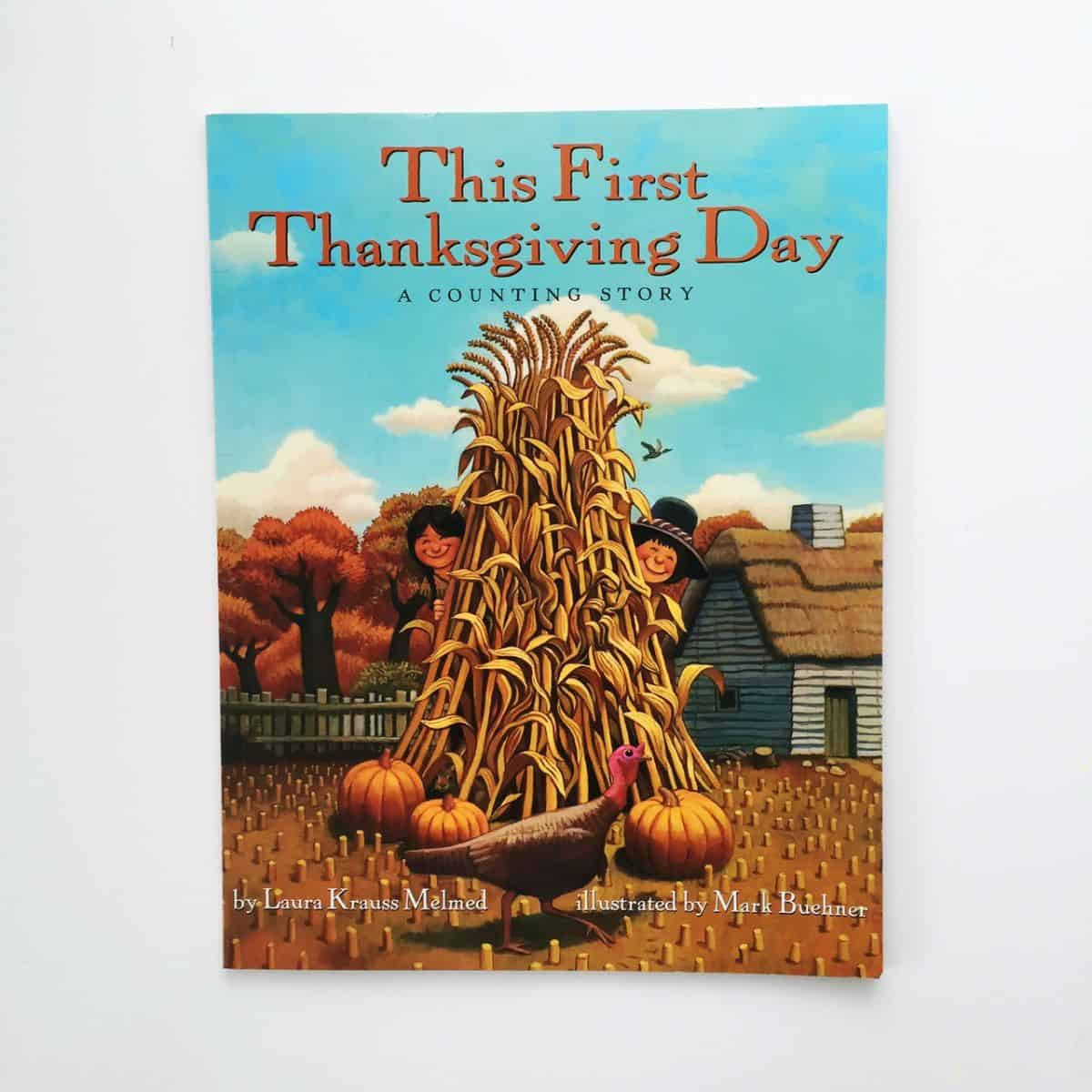 This First Thanksgiving Day
Written By: Laura Krauss-Melmed
Illustrated By: Mark Buehner
I don't always love counting books, but something about this one has been a favorite of our family for years. It's a counting book from 1-10 about the first Thanksgiving. Watch and count along, as the Pilgrims and Wampanoags prepare for the great feast. Search for the bold turkey on every page and other hidden surprises in the illustrations.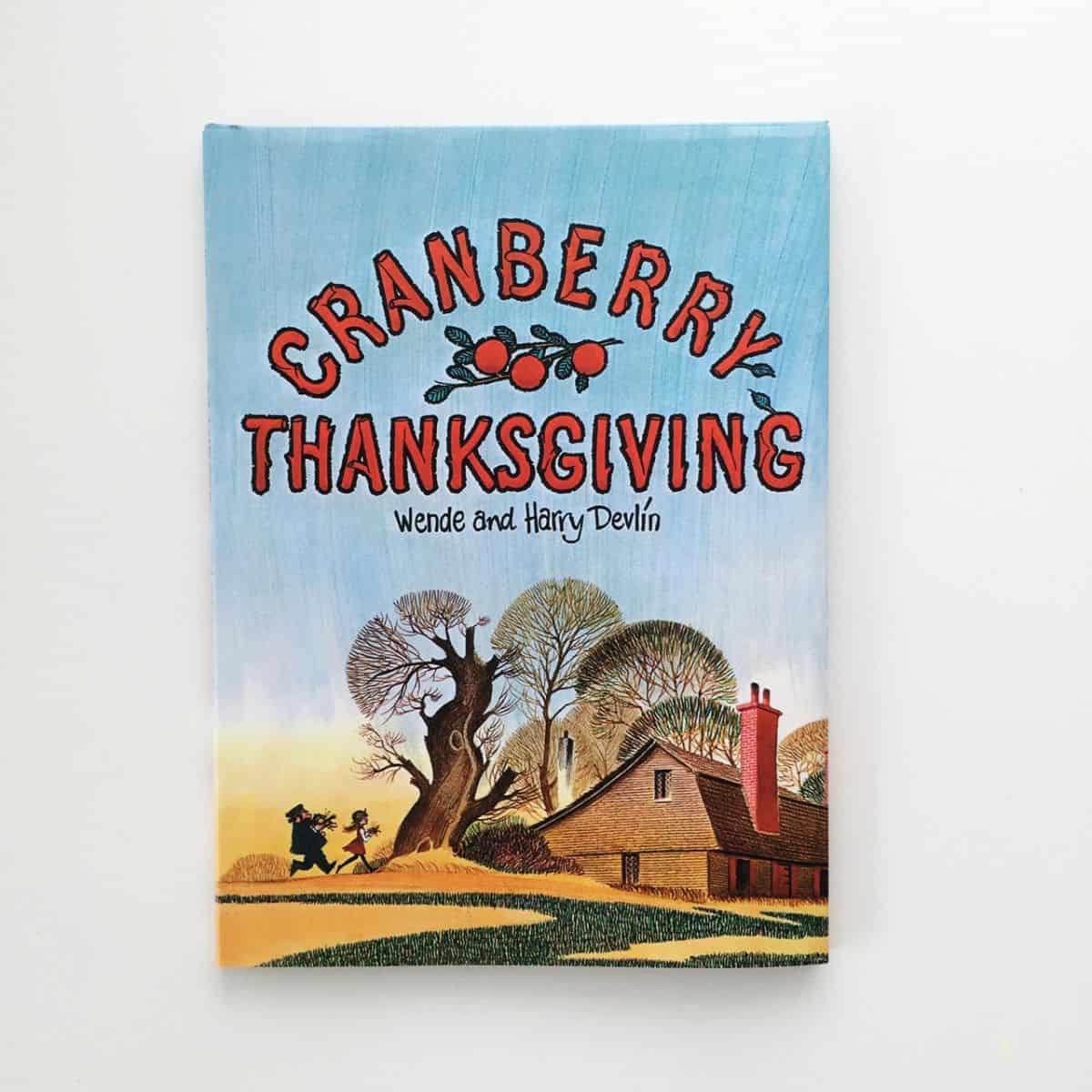 Cranberry Thanksgiving
Written By: Wende Devlin
Illustrated By: Harry Devlin
This book has delighted readers since 1971. It's a great book with vintage illustrations and storytelling. Every year Grandmother invites a guest for Thanksgiving dinner and allows Maggie to do the same. "Ask someone poor or lonely," Grandmother would say. Grandmother has invited a man staying at the local inn, with no family or friends in town, while Maggie has chosen Mr. Whiskers one of the town's most unsavory characters. And when Grandmother's famous cranberry bread recipe goes missing, who is to blame?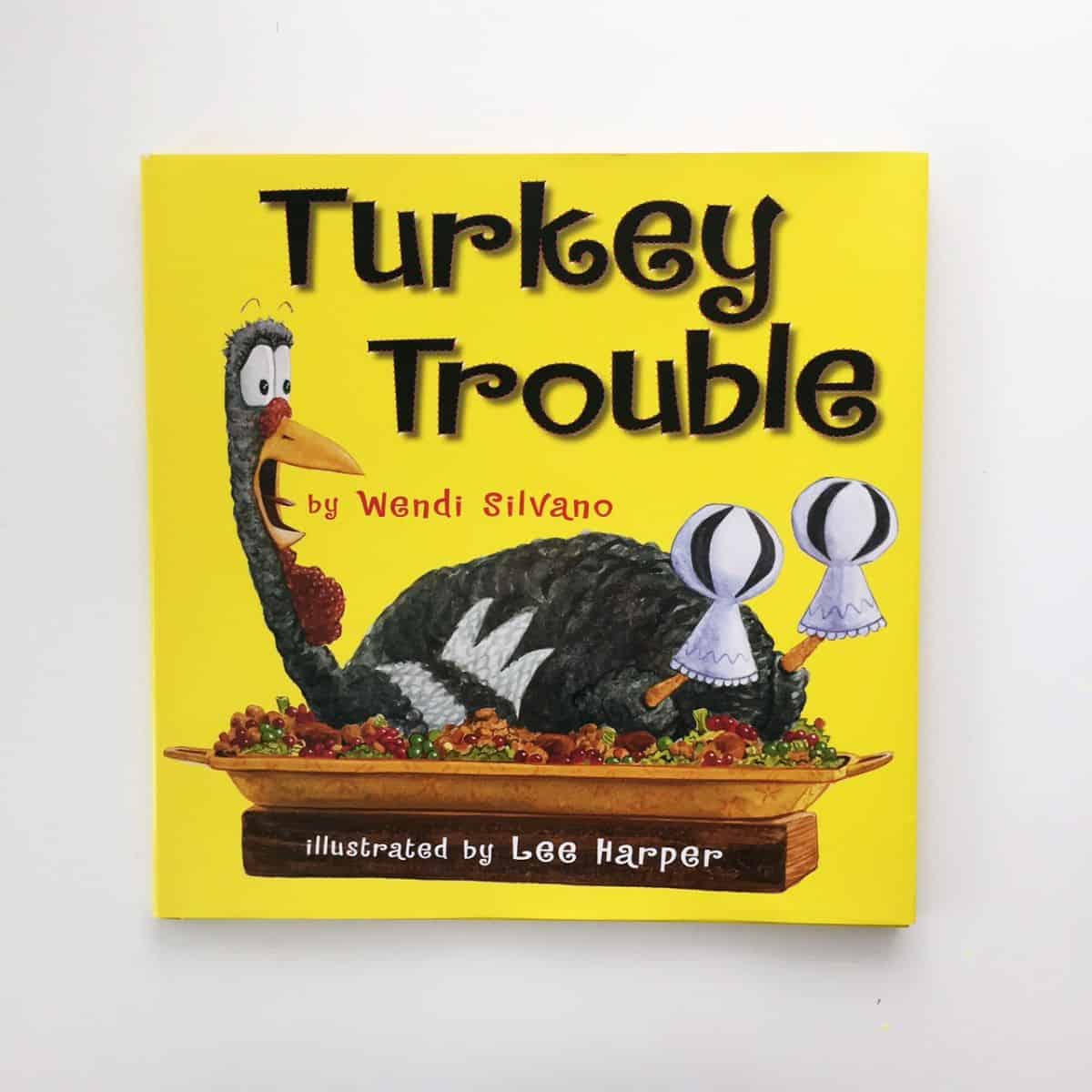 Turkey Trouble
Written By: Wendi Silvano
Illustrated By: Lee Harper
It's the time of the year, when you are really grateful you aren't a turkey. Turkey knows exactly what holiday meal is approaching and he doesn't want to be the centerpiece the the meal. But turkey has an idea, what if he doesn't look like a turkey? Surely, Farmer Jake won't eat him if he can find him. This idea sends turkey into a quest for the perfect disguise. Your little ones will smile at his silly disguises and cheer for his plans. It has some clever wordplay attached to fun illustrations.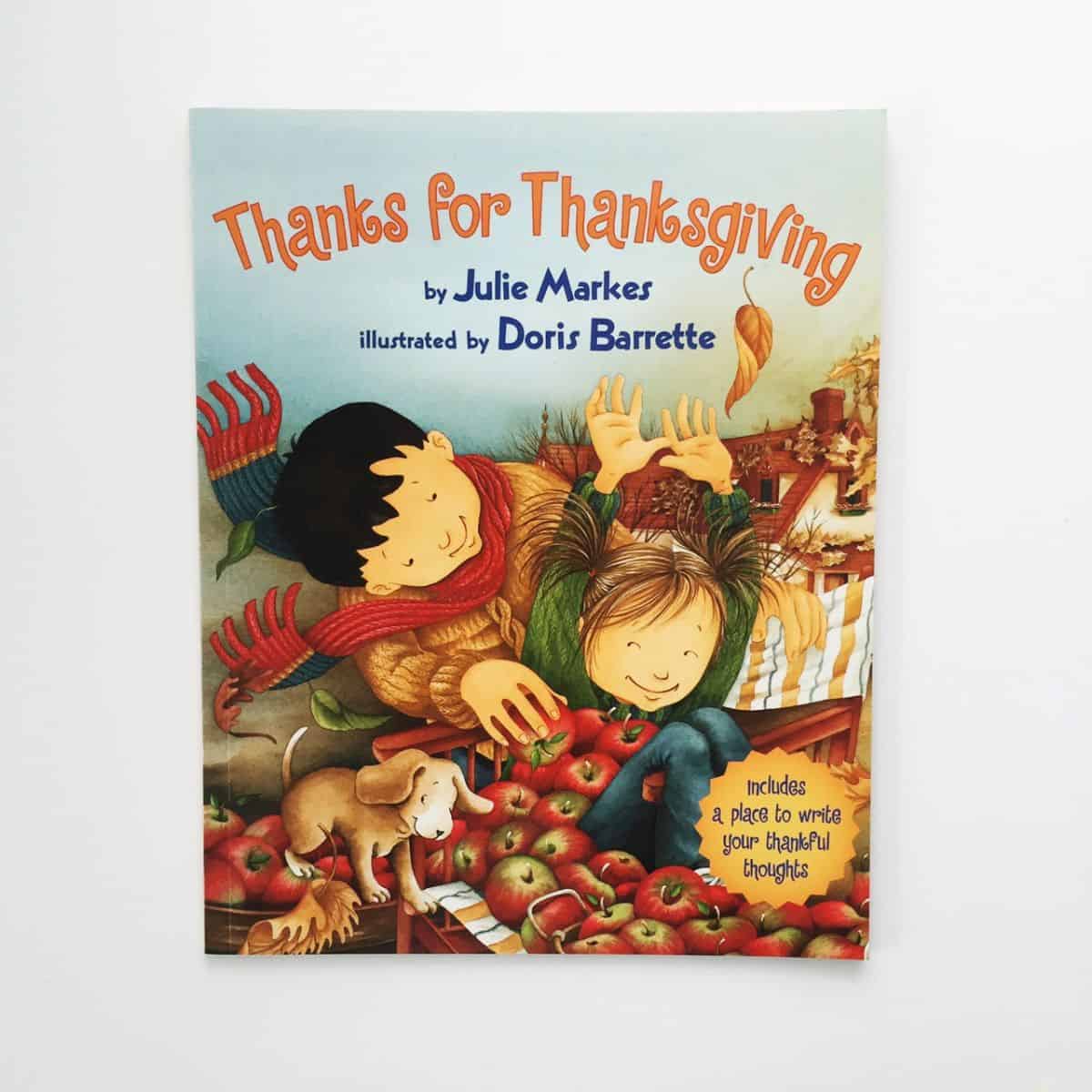 Thanks For Thanksgiving
Written By: Julie Markes
Illustrated By: Doris Barette
I adore this book as a way to teach children gratitude for the every day things. We know this time of year is a chance for us to remember the things we are thankful for and say thanks for them, however, it can be hard to know where to start. This gives kids a starting point for being thankful, from warm cozy cuddles and school to play dates and rain boots. It's the little everyday things that we have and take for granted that we should show thanks for. This book will help start the thankful wheels turning and guiding thankful hearts.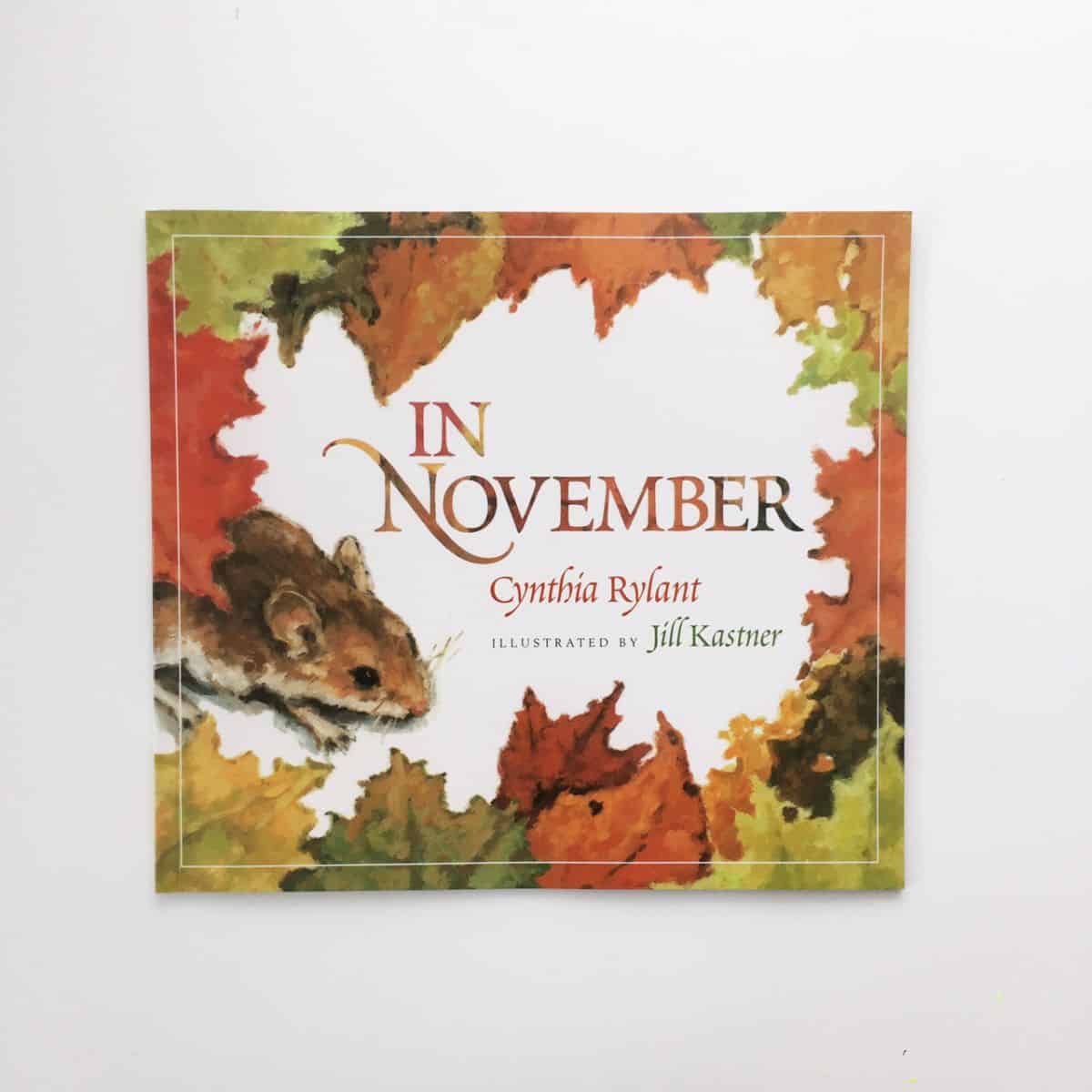 In November
Written By: Cynthia Rylant
Illustrated By: Jill Kastner
This beautifully illustrated book focuses on how the earth and all of its inhabitants prepare for winter. As animals gather food and seek shelter, trees loose their leaves and stand still. While people gather together with family and friends to give thanks, the earth is growing quiet and preparing itself for winter. The text is poetic and invites all of your senses in to experience and be reminded of the signs of November.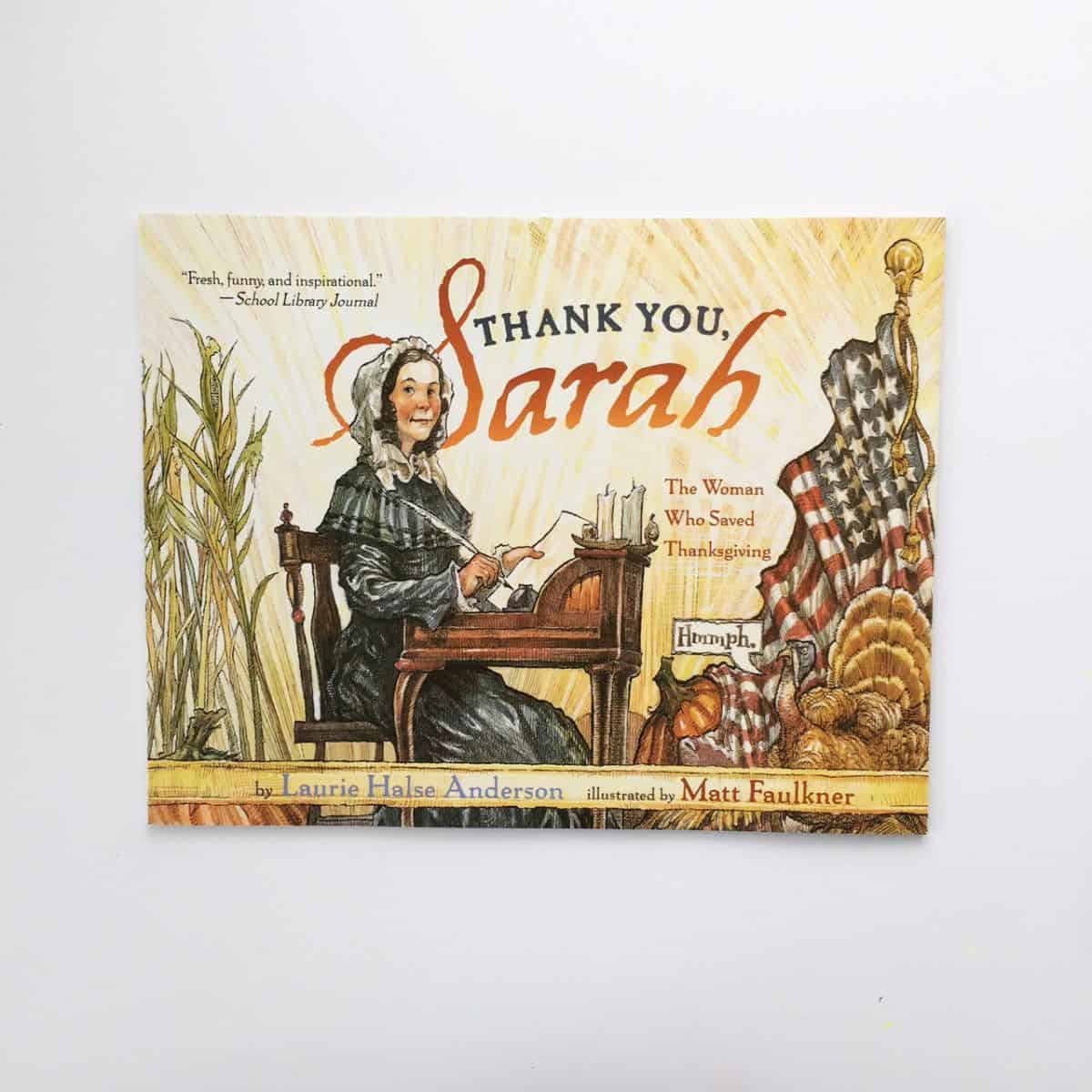 Thank You, Sarah
Written By: Laurie Halse Anderson
Illustrated By: Matt Faulkner
This is a little known story about the woman who saved Thanksgiving. This is different than your typical Thanksgiving story, but just as important, because without Sarah, we may not be celebrating Thanksgiving today. Thanksgiving started with a triumphal feast, in Plymouth, but by the 1800's not many Americans were still celebrating. None of the Presidents nor Congress seemed too worried about this, but Sarah Hale, thought differently and believed it shouldn't be a forgotten event. In 1863 Hale's dream of making Thanksgiving a national holiday came to fruition after 35 years of petitioning, when Abraham Lincoln declared it a National Holiday.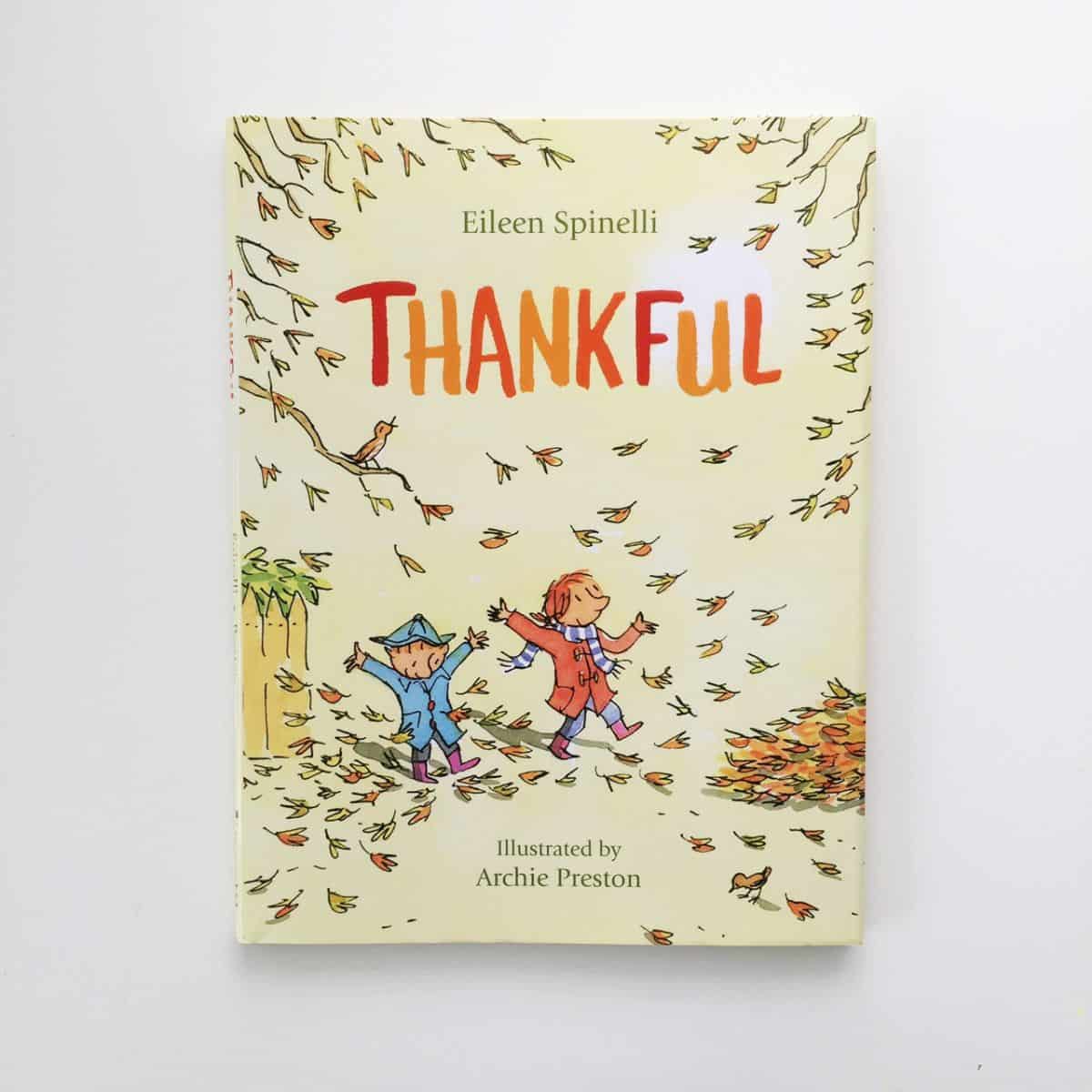 Thankful
Written By: Eileen Spinelli
Illustrated By: Archie Preston
This is a book to remind us to be thankful for the simple things. It's thankful message is one of being grateful for the little things–a waitress is thankful for comfortable shoes and a reporter is thankful for interesting news. The simple rhyming text paired with simple illustrations make it a calming and reflective book. It will encourage conversations on gratitude in an easy organic manner.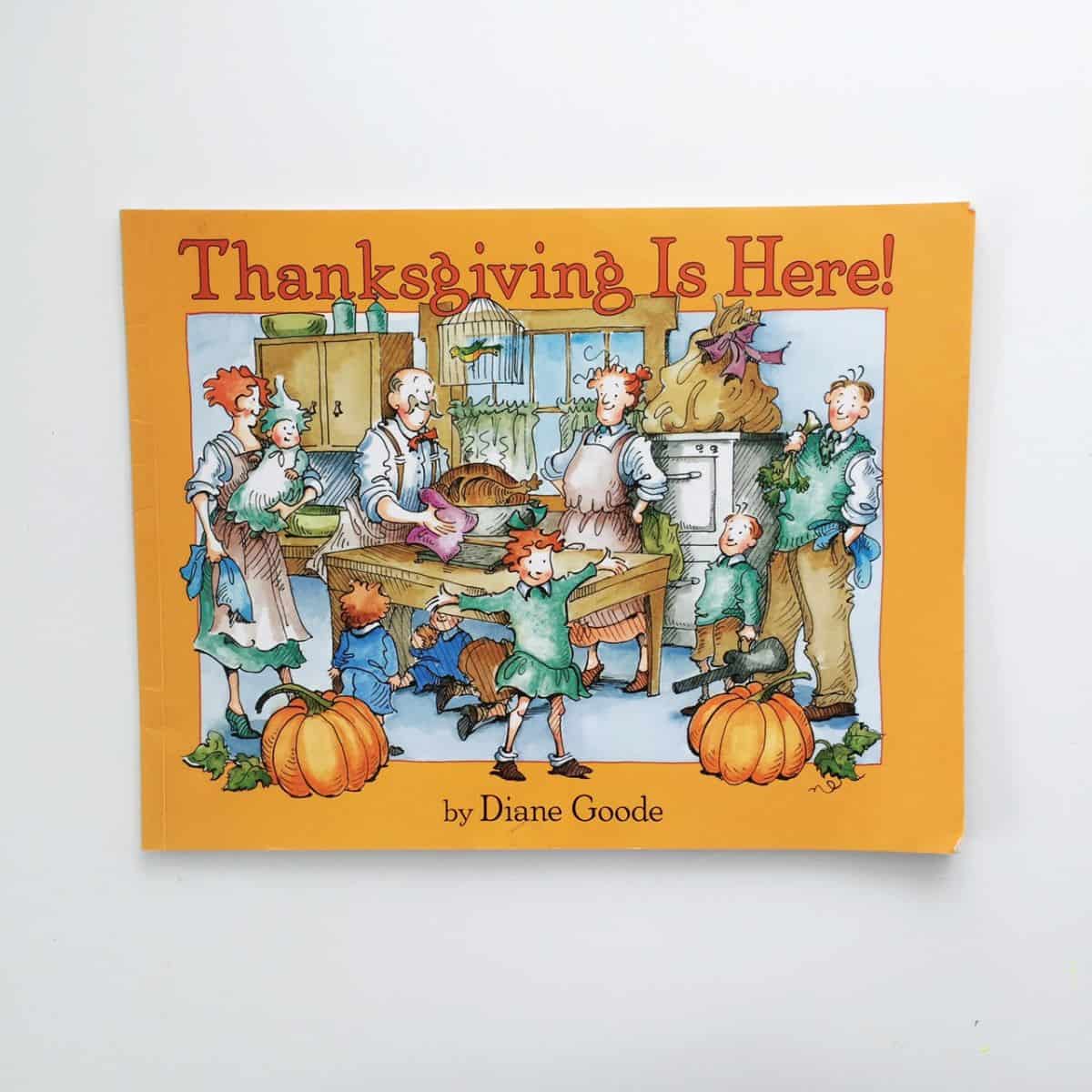 Thanksgiving Is Here
By: Diane Goode
This book will quickly invoke childhood memories of large extended family gatherings. Maggie watches as Grandma and Grandpa begin preparations for the Thanksgiving feast. Soon, the doorbell begins to ring as family arrive ready to spend a day together. With each ring of the doorbell more family arrives and the house begins to bubble with happy excitement. The artwork brings the simple text to life, with so much activity you almost feel the busy commotion of the day bursting off the pages.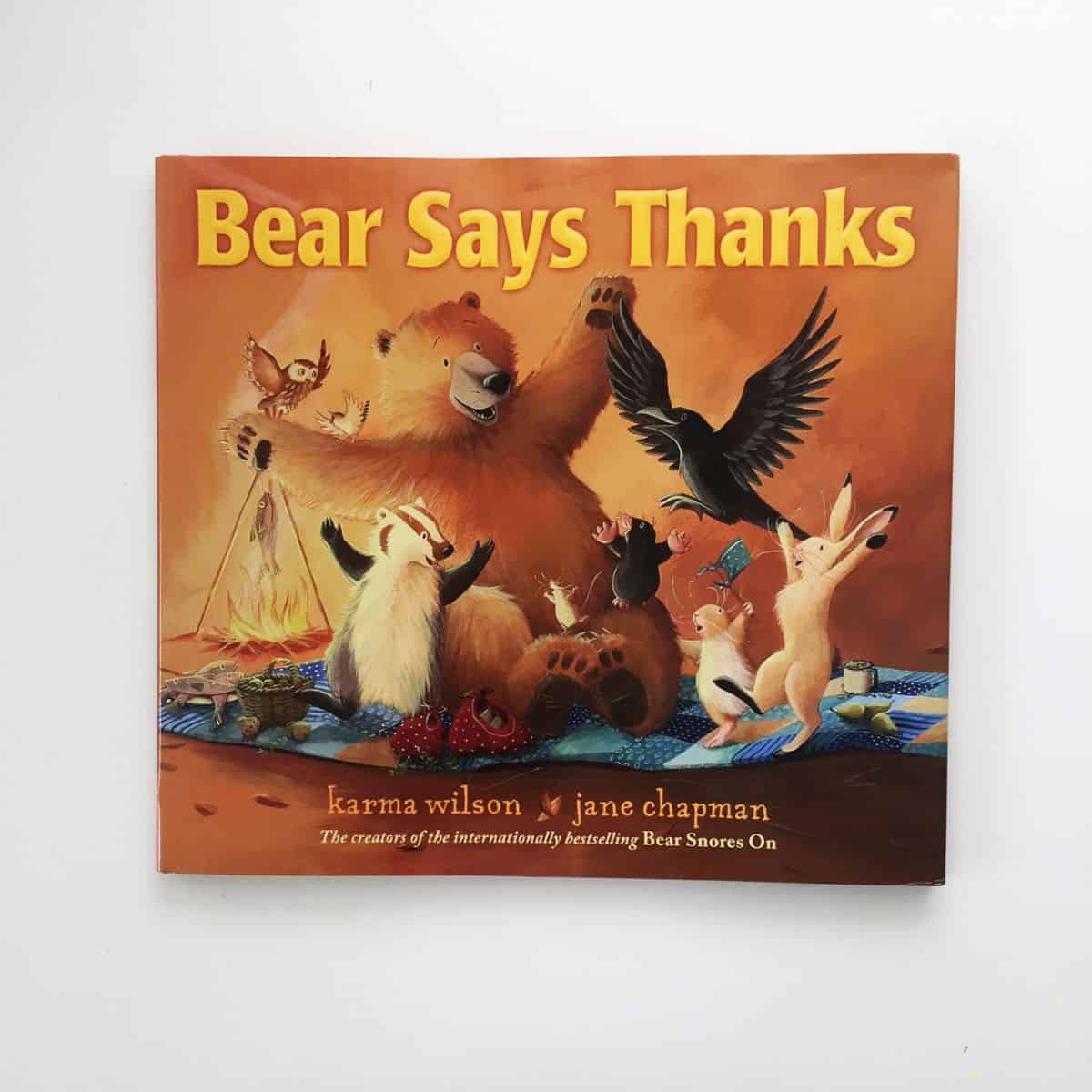 Bear Says Thanks
Written By: Karma Wilson
Illustrated By: James Chapman
Bear wants to have a party, to say Thanks to all of his friends, but as he searches his cupboards he finds they are bare. One by one his forest friends show up with food to share. But still bear wishes he had something to offer them too. His friends kindly tell him how much he is loved and needed, even if he feels empty handed he brings so much to their lives.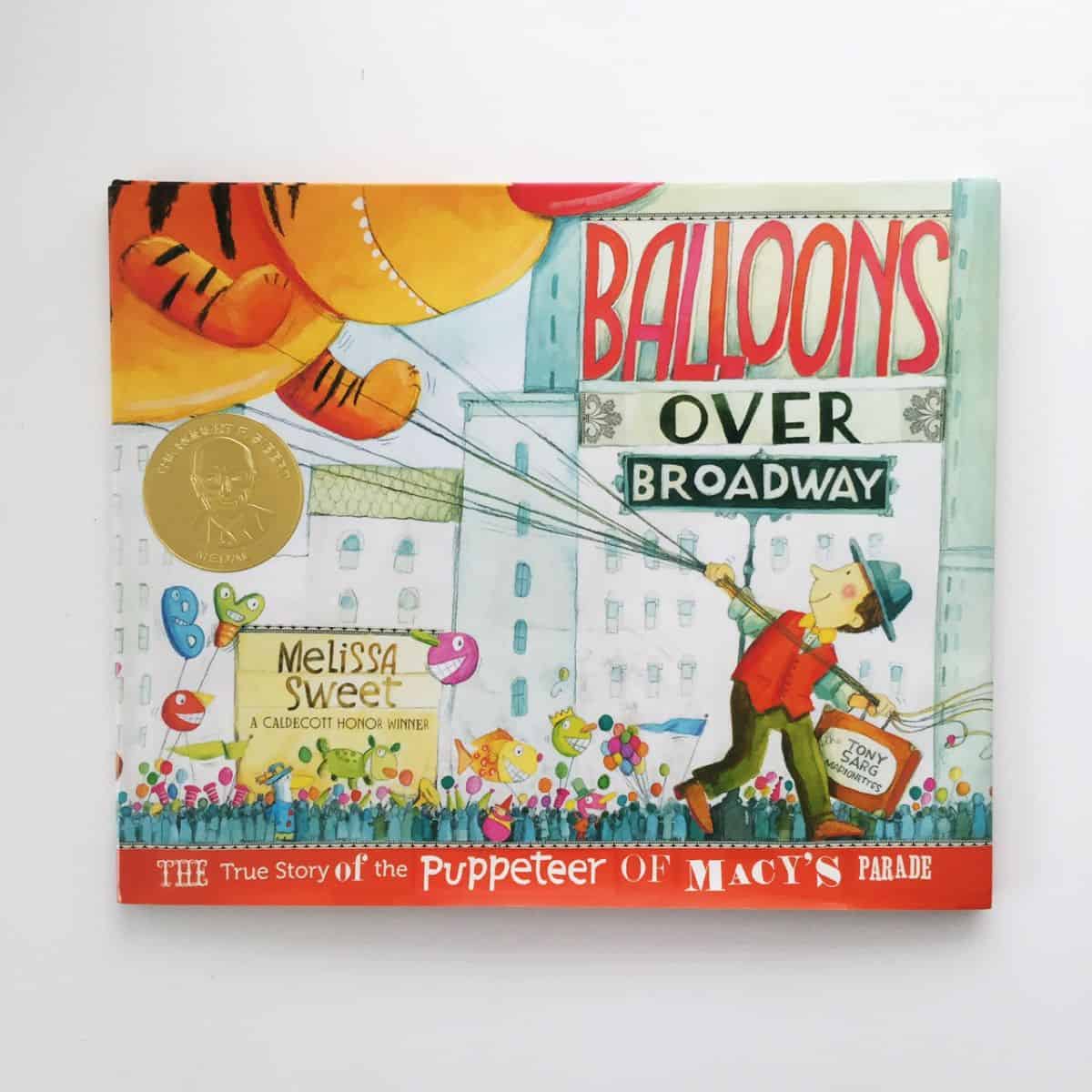 Balloons Over Broadway
The True Story of The Puppeteer of The Macy's Parade
By: Melissa Sweet
We all love watching the Macy's Thanksgiving Day Parade, but do you know how it got started and who helped propel it to what it is today? Meet Tony Sarg, a boy who loved to figure out how things moved. From a young age Tony was tinkering and solving problems, which eventually lead to entertaining with Marionettes. He genius was recognized by Macy's and they knew he could bring life to their window displays. Soon Macy's had an even bigger job for him. With Tony's hard work and determination eventually the parade, with its upside down marionettes, became what we know it as today.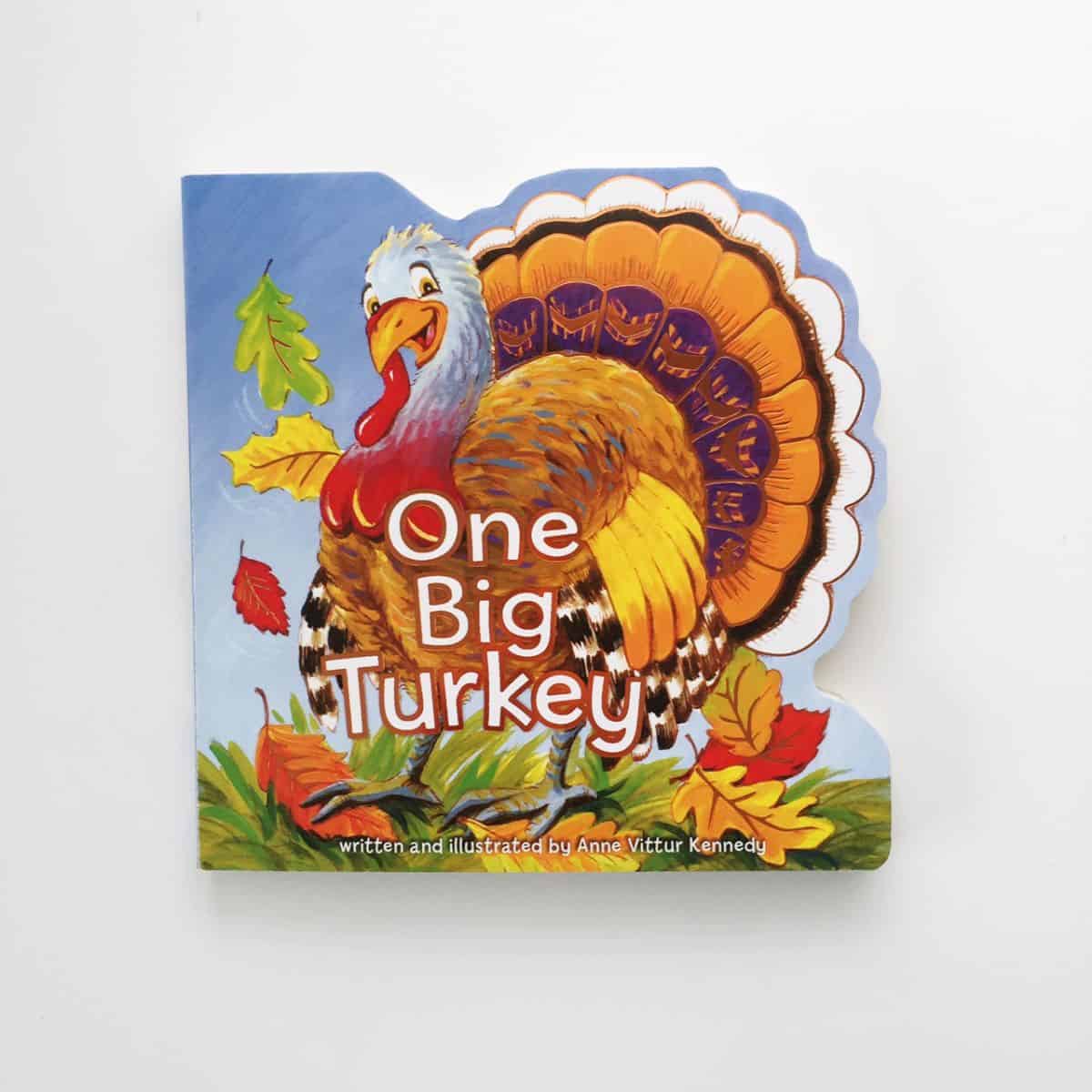 One Big Turkey
By: Anne Vittur Kennedy
Another great board book for little hands learning about their many blessings. Children will count along with big turkey, squirrel, and their forest friends all the reasons they have to be grateful. It's simple and sweet rhyming text get children counting everything they have to be thankful for, including food, friends, and full bellies! A perfect introduction to gratitude.
What are your favorite Thanksgiving books for kids? Check out more fun Thanksgiving and Fall ideas!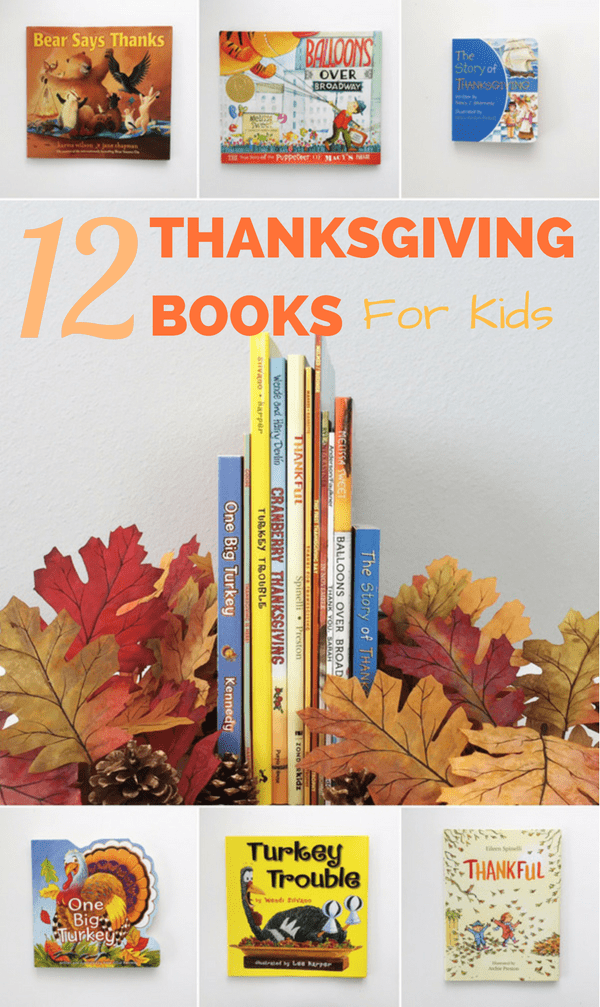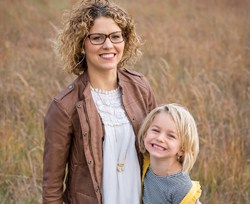 Michelle is a mom to five littles, who give her the excuse to spend far too much time and money on her children's book habit. She instagrams under the name @the.book.report, where she shares their families favorite reads. Michelle began her instagram feed because she wants to inspire parents, teachers, and care givers to read to children. She believes reading plays a critical role in child development and learning. Not every parent or care giver has time for all the crafts and fun everyday, but her hope is that everyone can find a few minutes to read aloud to a child.
______________________________________________________________________________________________________

Disclosure: Some of the links in the post above are "affiliate links." This means if you click on the link and purchase the item, we will receive a small affiliate commission. Regardless, we give our promise that we only recommend products or services we would use personally and believe will add values to our readers.