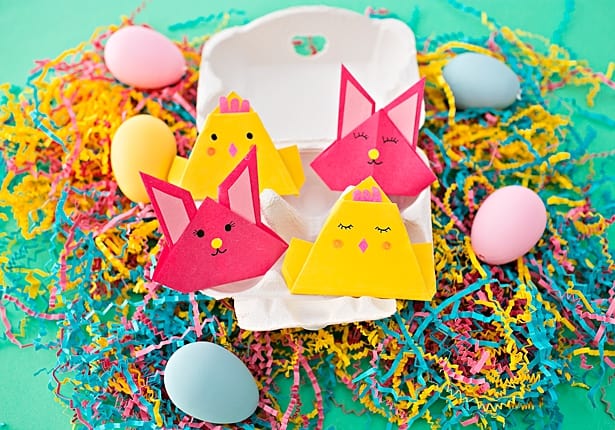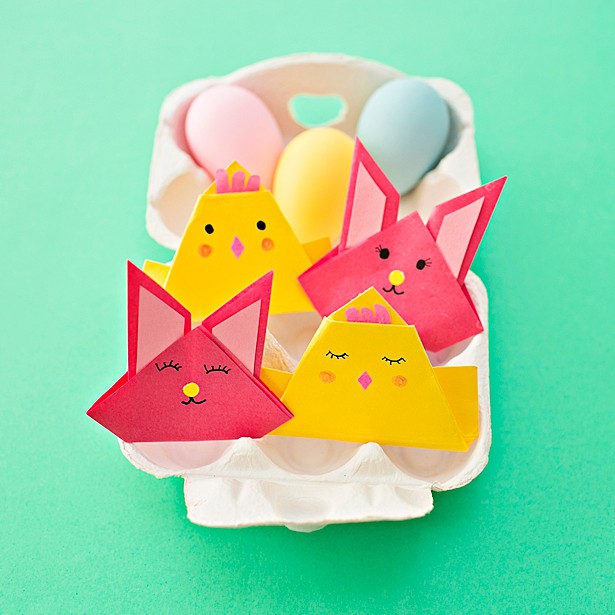 These sweet Origami Chicks and Bunnies in Egg Carton are ready to play and celebrate Easter with you! My daughter's quite into the Origami phase lately so she helped me make these bunnies and chicks with some cute embellishments like eyelashes and darling faces. We were inspired to make this craft after seeing Embossing Bird's pink paper chick version on Instagram. We added bunnies because more friends are double the fun 🙂
Read more below to see how to make these friendly Origami paper chicks and bunnies.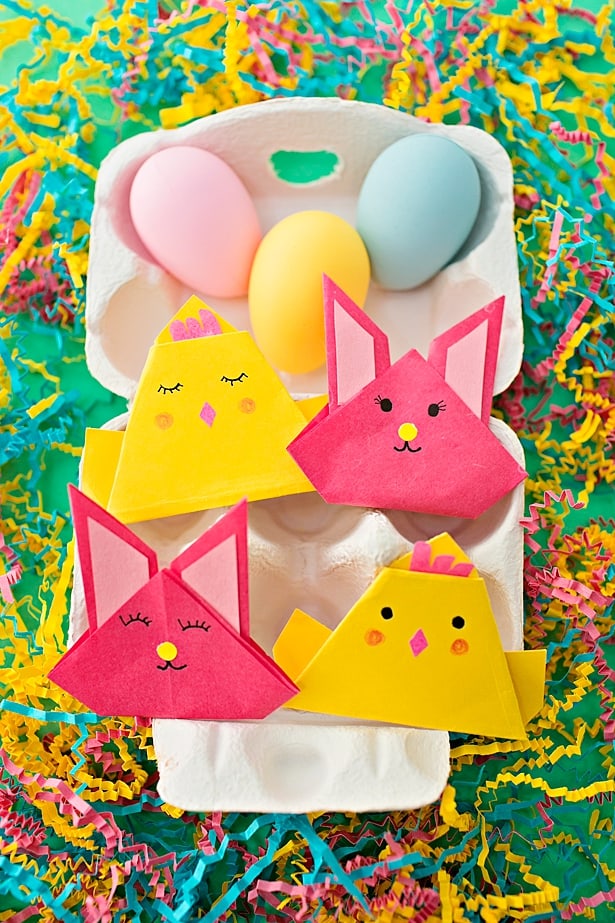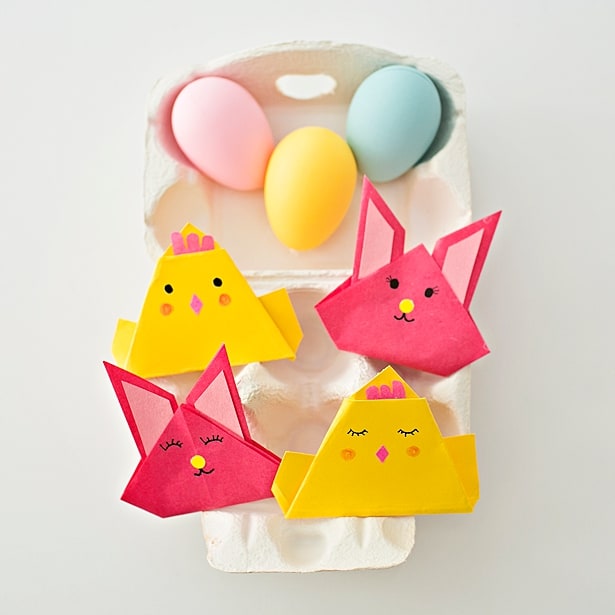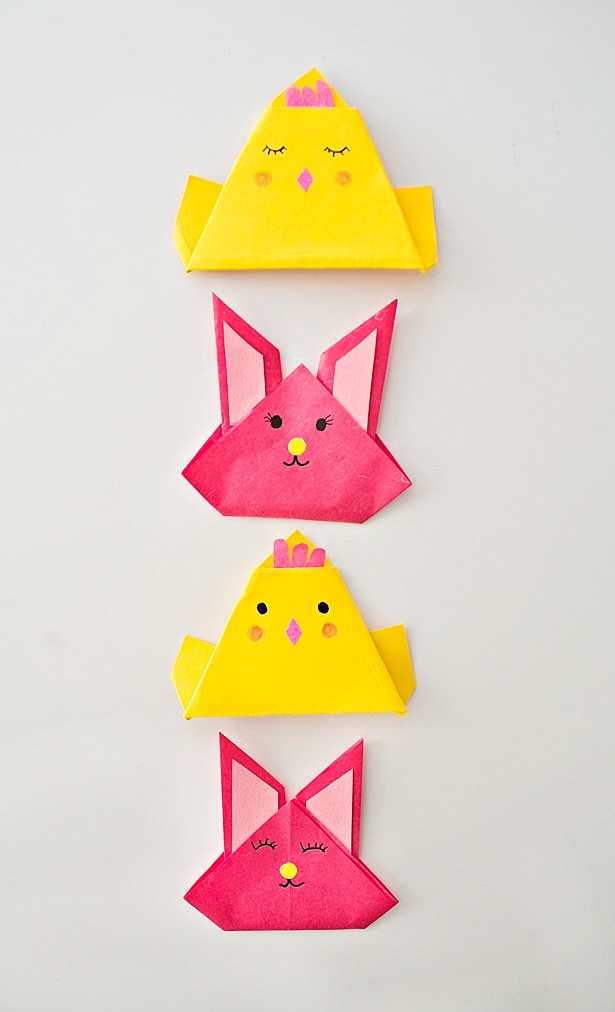 Origami Chicks and Bunnies in Egg Carton – Materials: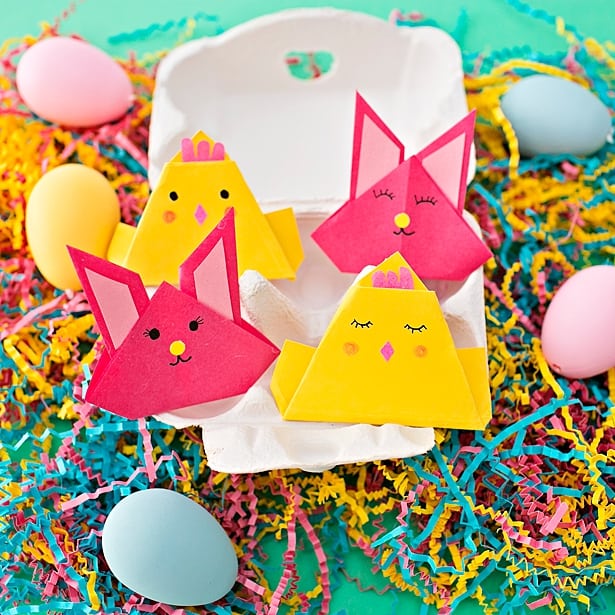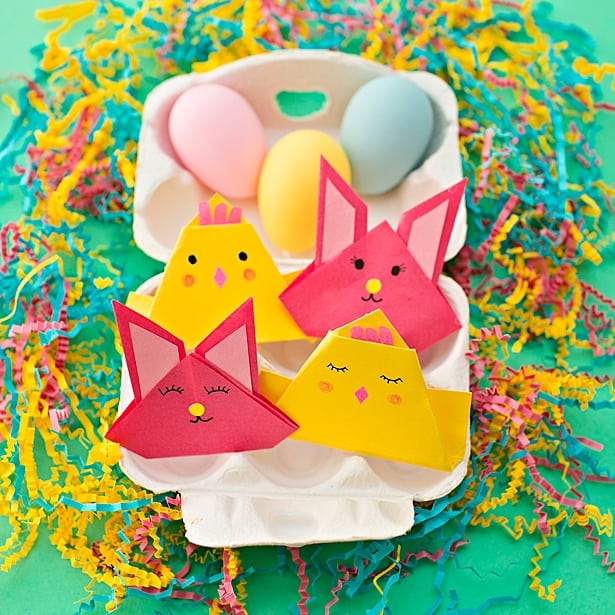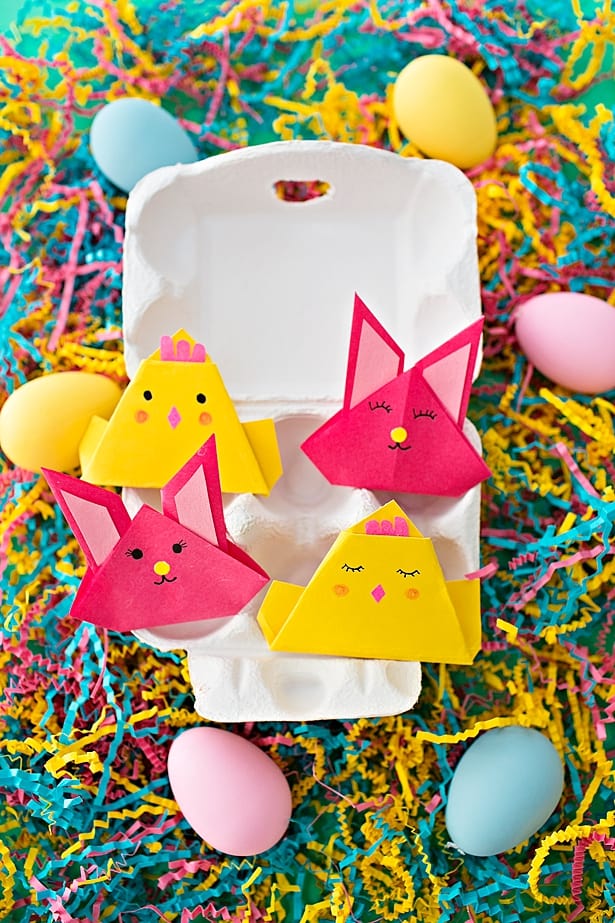 Instructions:
To make the bunnies follow below. This is a very popular and easy fold to make a bunny. My 9 year old daughter was the one who taught me! Once folded, cut out paper in another color to fit as inner ears and tape/glue down. Then draw features with your black marker and make a nose out of a hole punch for the circle. You can just draw it in of course.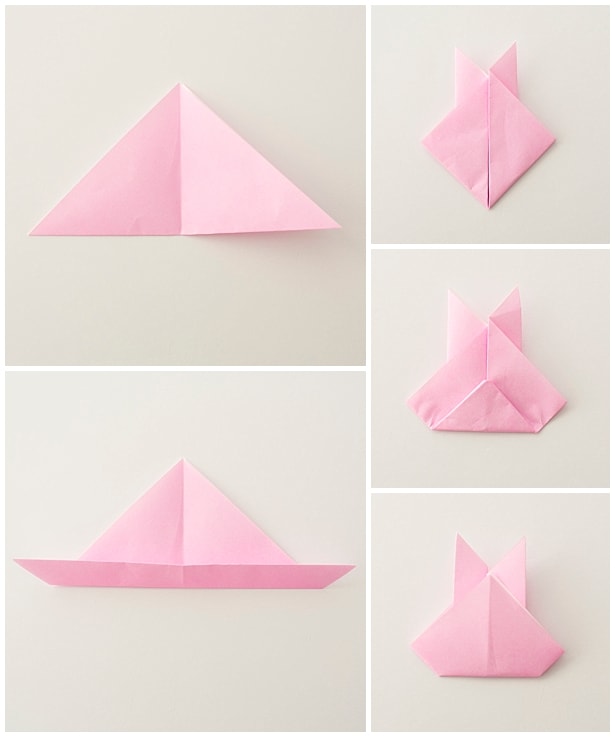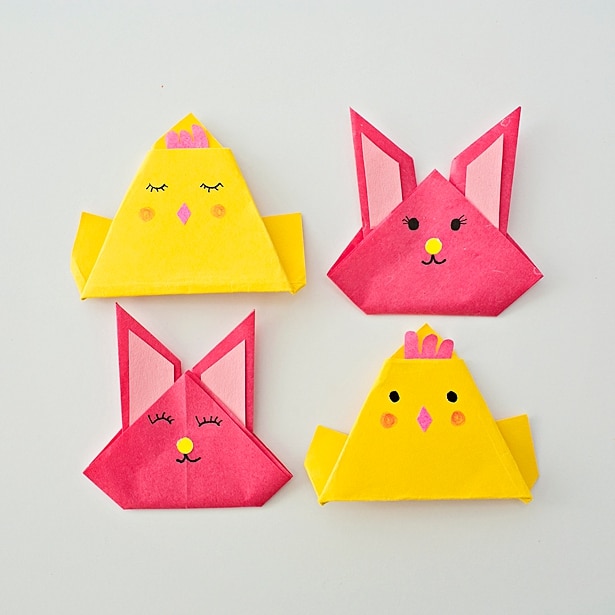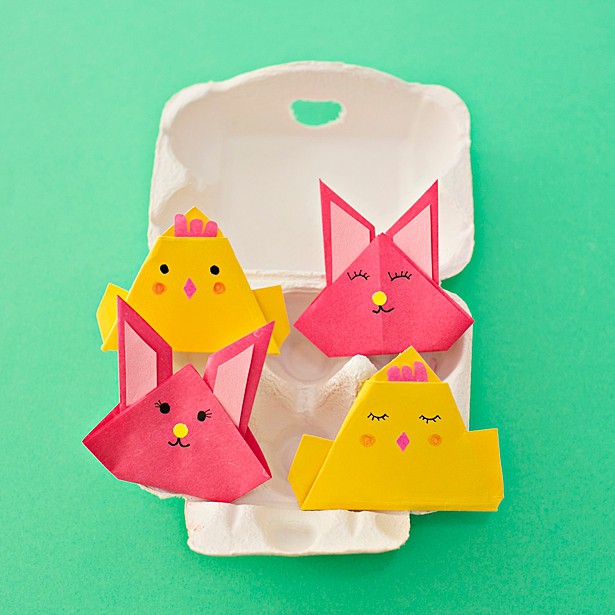 To make the chicks we followed this tutorial and drew on faces, cheeks and cut out light pink paper noses.
Make as many bunnies and chicks as you'd like! Place them in your egg carton to show off. These would make adorable Easter decor, favors, or Easter gifts from kids to friends, classmates and teachers. You can write notes on the back to make them extra special.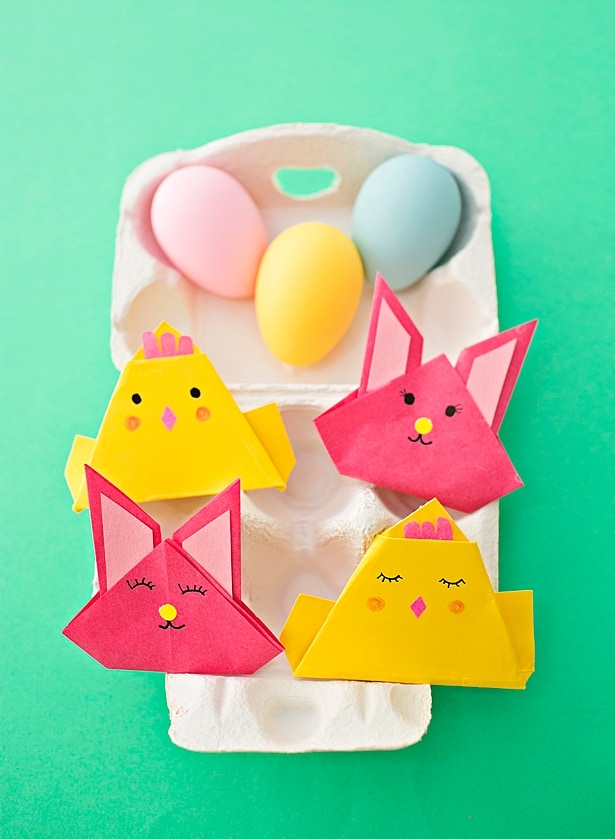 How are you celebrating Easter this year? Check out another fun Origami projects for kids and more creative Easter ideas.