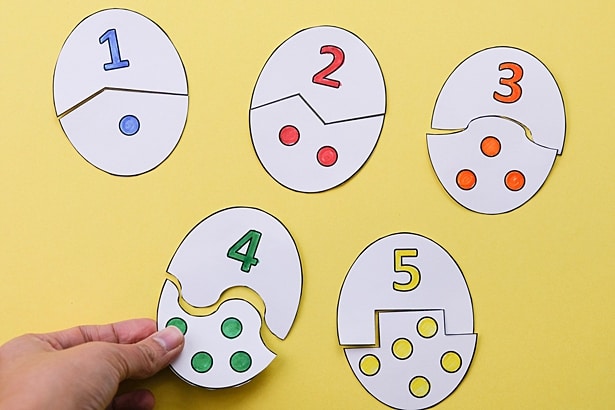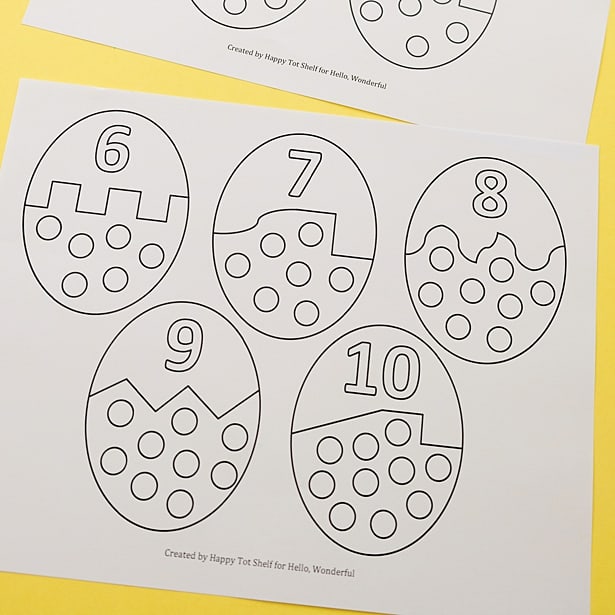 Do you have a toddler/ preschooler who's learning to count? Here's a cute Egg Counting Puzzle Activity with free printable including four fun, hands-on ideas to learn counting from 1 to 10. This is perfect for Easter that's just around the corner or dinosaur and farm themes too.
Scroll down for the instructions and watch the fun video tutorial below!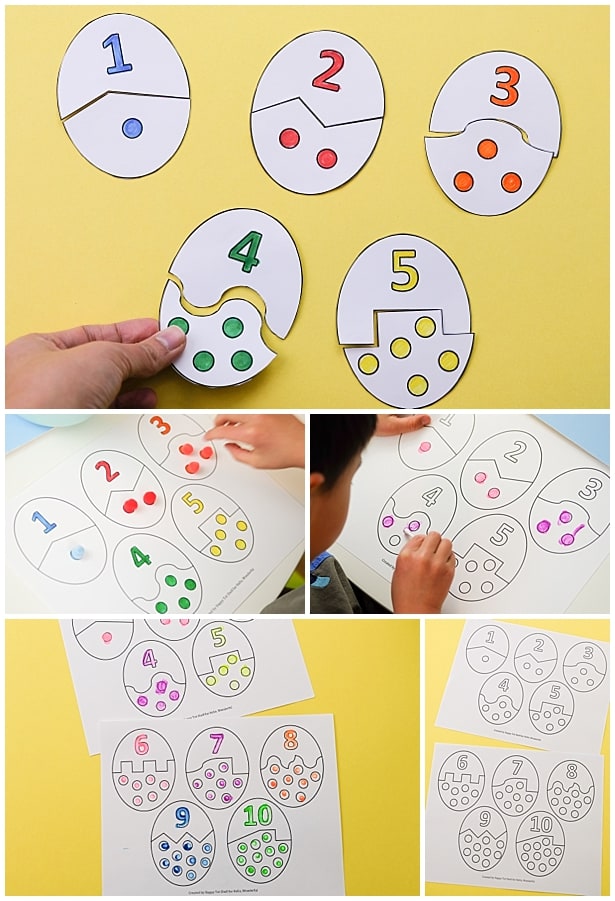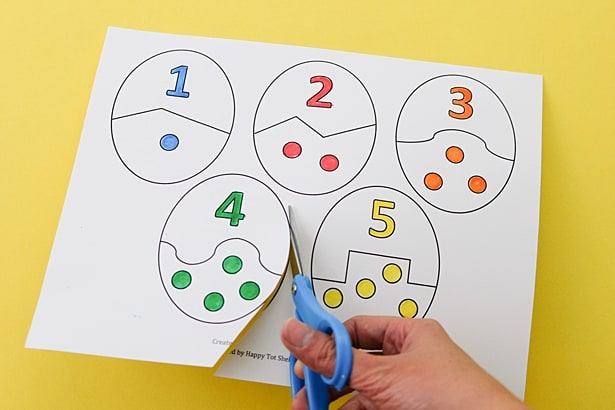 Materials:
Egg Counting Puzzle Printable (download for free right below) – I recommend printing this printable on cardstock paper for more durability. I also recommend doing only numbers 1 to 5 for young toddlers and working on 6 to 10 another time.
Markers or crayons for coloring
Cotton buds
Washable paint or finger paint
A pair of scissors
Click Here to Get Your Free Printable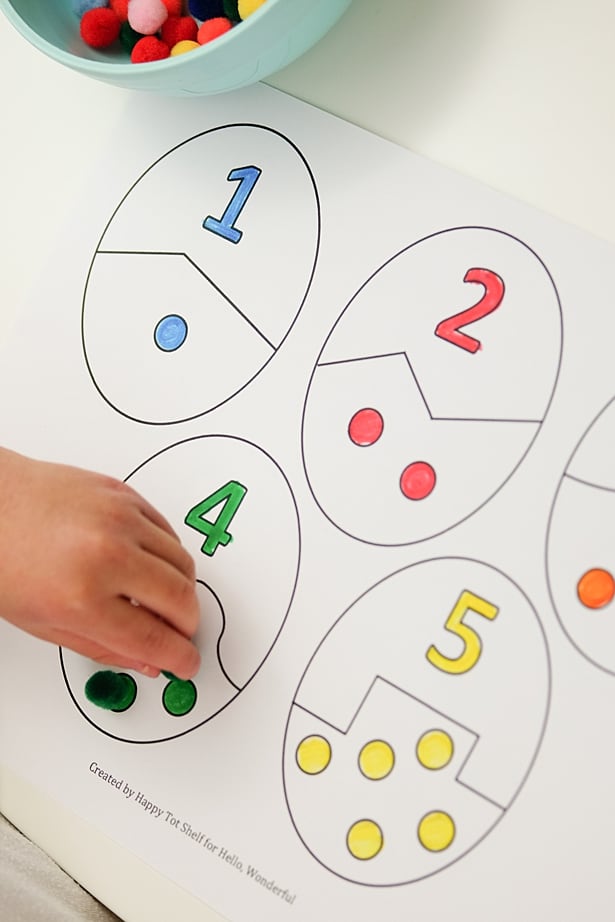 4 Fun Ways to Learn Counting with this Egg Counting Puzzle Activity
Activity 1
Ask your little one to color the eggs and numbers. Make the eggs as colorful as he/she wish! For the older preschoolers, get them to practice writing the numbers by tracing inside the numbers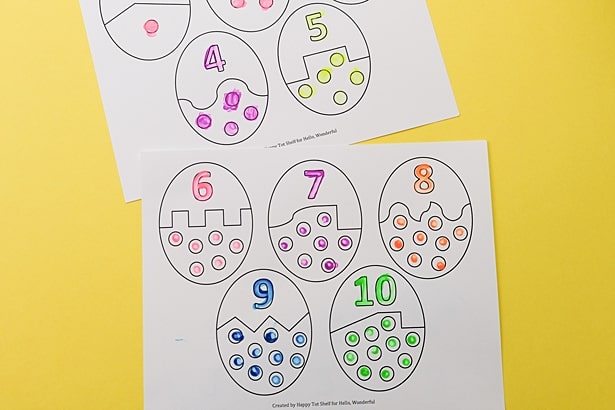 Activity 2
Ask your little one to place a pompom on each circle and count out loud at the same time. This is a great activity to work those fine motor muscles at the same time. For the older preschoolers, challenge them to use a tweezer or chopsticks to transfer the pompoms.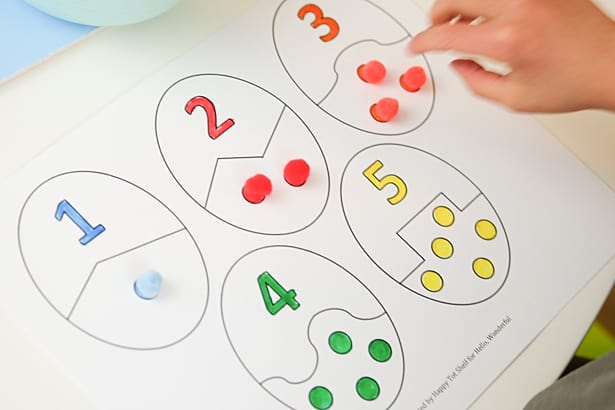 Activity 3
incorporate some fun process art while learning to count with this third activity. Dot and count the circles on the eggs with cotton buds and paint. Or add in more sensory fun and get your little ones to use their little fingers to dot the circles with finger paint.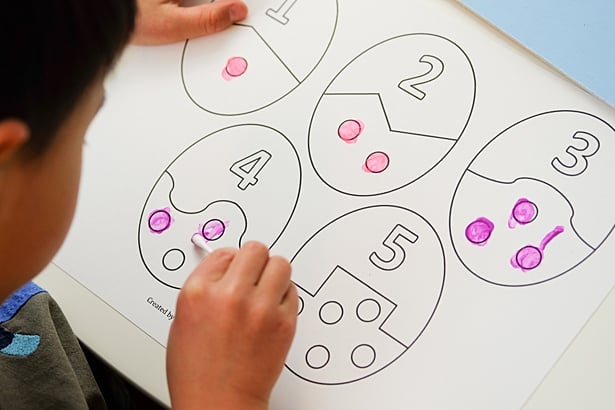 Activity 4
Save the printable from the previous activities for this one! Cut out the eggs puzzle and ask your little ones to find the matching egg shells. As they complete the puzzle, point to the numbers and count the circles.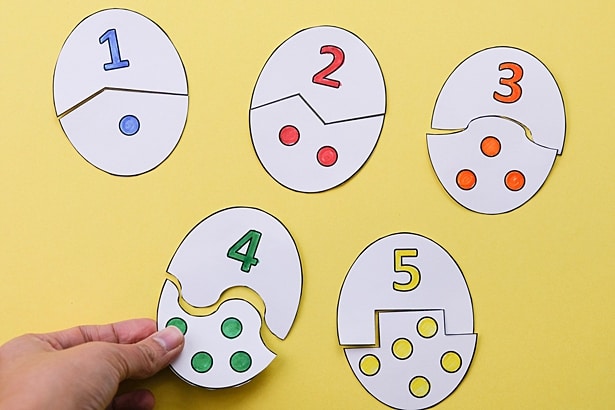 Now who says learning to count is boring? Check out another of my favorite counting game to do with my children, hammer splat painting. Need more fun and engaging activity ideas? Head over to my Counting Pinterest board.
Watch the fun video below to see this cute Easter Egg Counting Puzzle in action and check out more creative Easter fun for kids!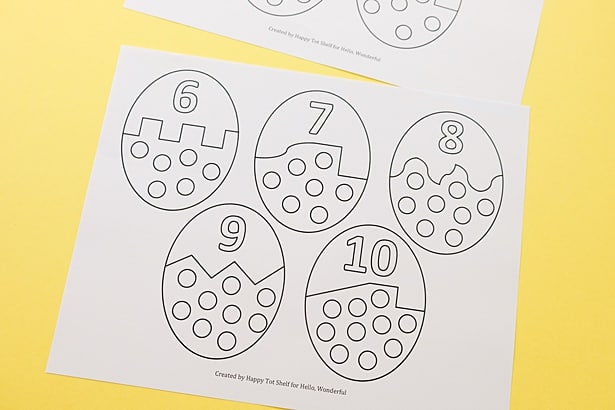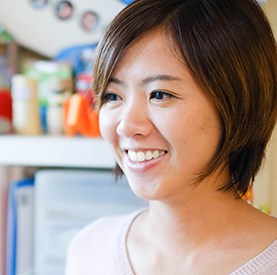 Fynn is a Singaporean mum currently living in California with her husband and two children. Trained a Chemical Engineer, she became a Science teacher and one day decided to dabble in the Arts and became a makeup artist. Her children came along and she switched painting faces for painting cardboard boxes with her children. Driven by new experiences, big dreams and cookie dough icecream, she is always working on something new – learning new skills, exploring new places, creating new toys from trash and making new learning shelves at home. Follow Fynn on her blog Happy Tot Shelf, Instagram, Facebook, and Pinterest.
Disclosure: Some of the links in the post above are "affiliate links." This means if you click on the link and purchase the item, we will receive a small affiliate commission. Regardless, we give our promise that we only recommend products or services we would use personally and believe will add values to our readers.