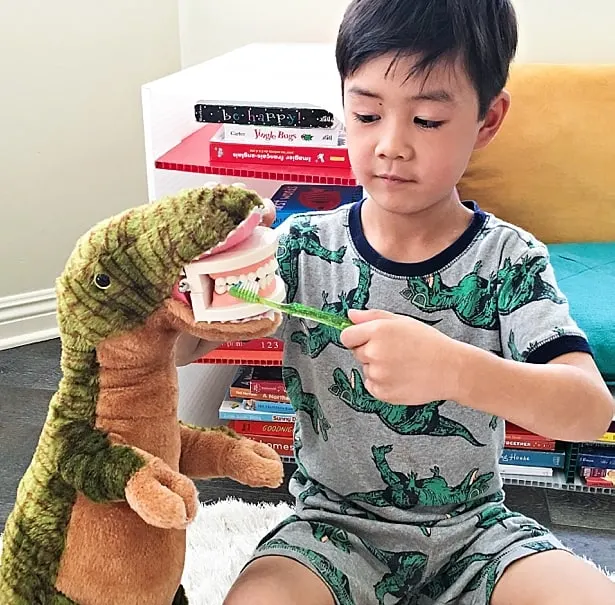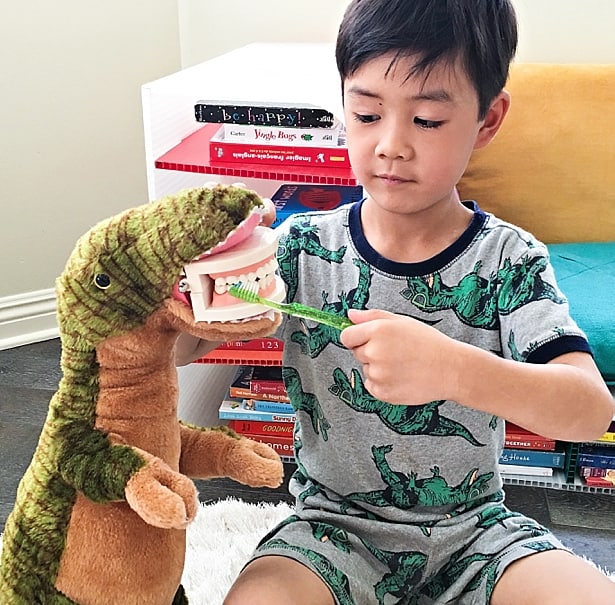 Before I was a mom, I would have never thought I'd be placing tape on a dental teeth model and attaching it to a giant stuffed dinosaur. But that's exactly what I did recently to get my son excited about tooth brushing! I had been looking for a fun toy to do that and came across these hilarious stuffed toys with teeth. However the steep price point didn't get me excited. So I looked around what stuffed toy we already had and of course our friend, "Rory" the dinosaur who is my son's favorite companion, came to mind. He was perfect with his large gaping smile. All I needed was an inexpensive teeth model and I was set.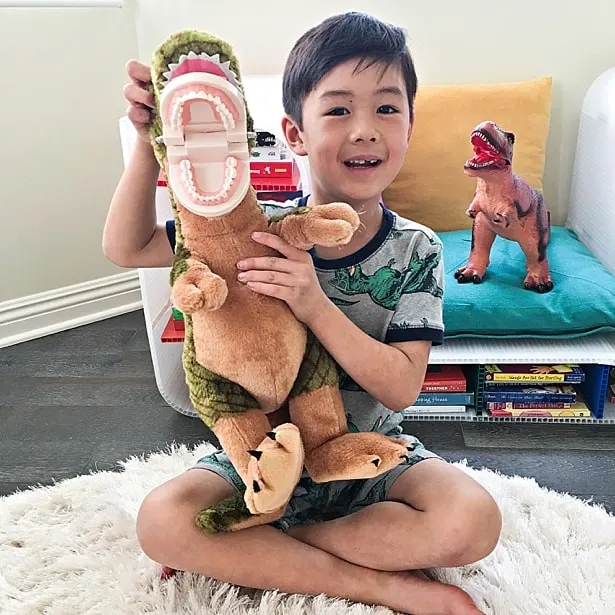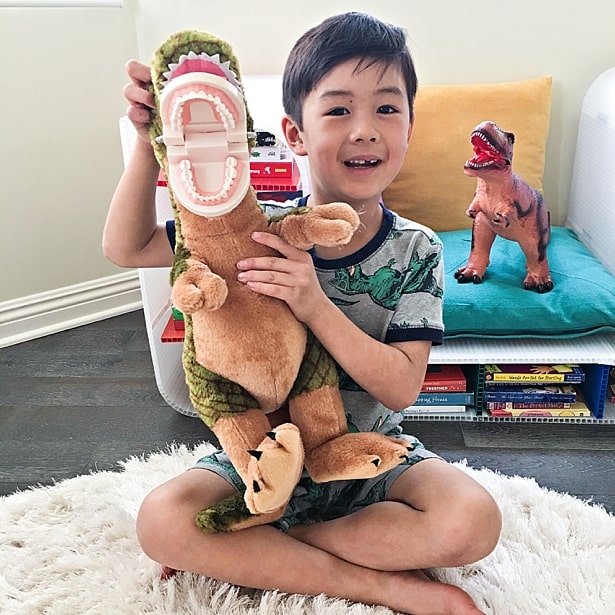 I went for a "real" set of teeth because I wanted my son to experience and learn tooth brushing in as real of a way possible. He had learned when he was younger, but lately I've noticed that he needed a refresher in brushing since he brushes independently now. Of course you can't forgot to floss! So we also went through the exercise of flossing in between all the tooth cavities and crevices.
I don't know if I'd call this a DIY or just a plain hack, but it got my son super excited about brushing his teeth and was a neat way to incorporate play into learning.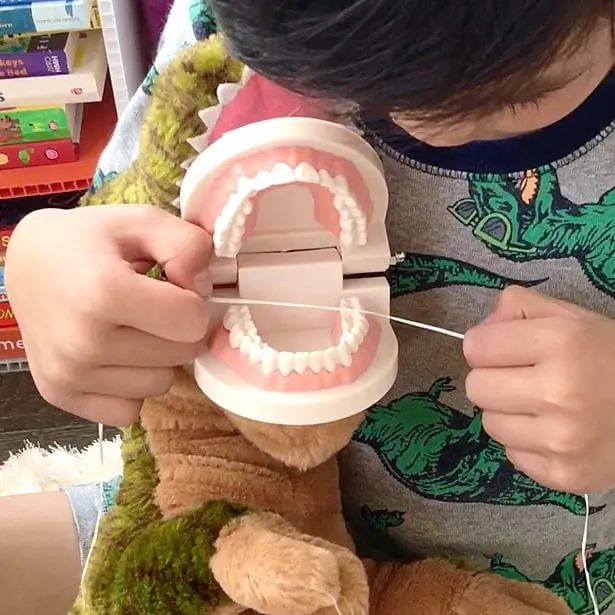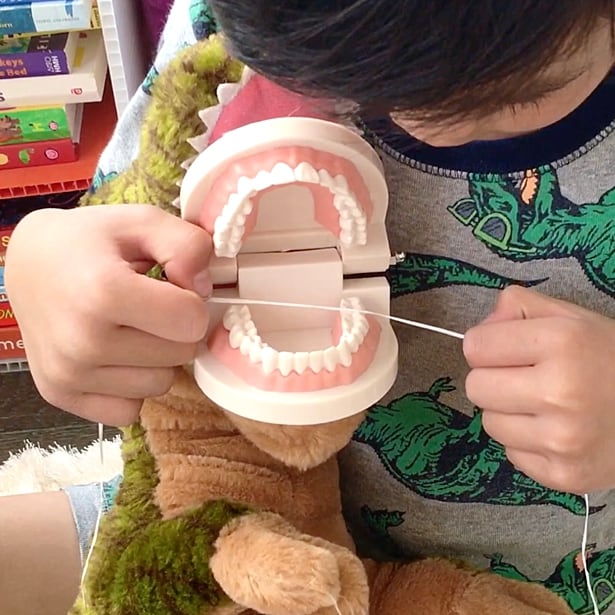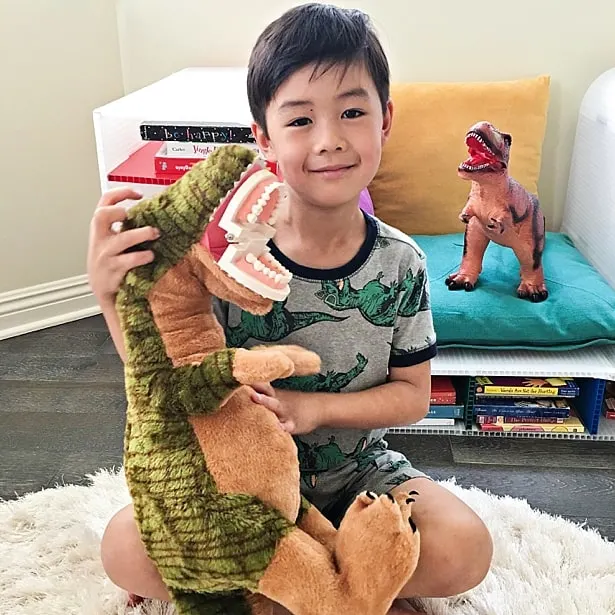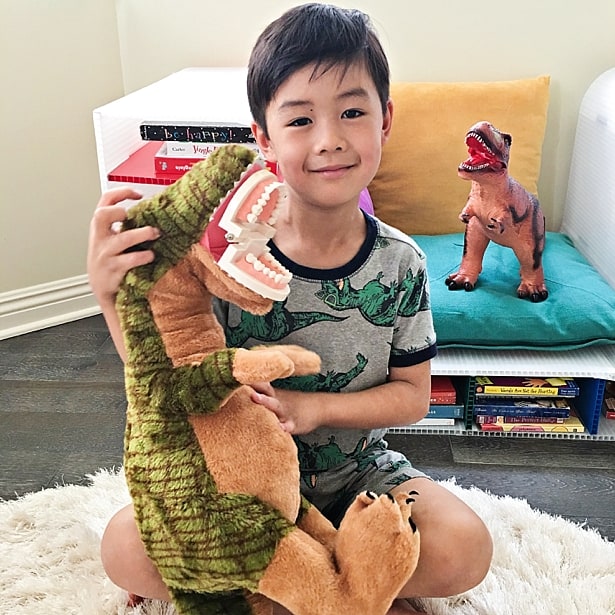 All you need is a stuffed dinosaur and a dental teeth model. You can use any stuffed animal with a large enough mouth (wouldn't a shark be fun?). Then just place clear packing tape or any sticky backing to the teeth and hold down your stuffed animal's mouth. Of course you can hot glue as well but my son drew the line. No way would Rory have a set of permanent teeth!
Check out our fun video on our Facebook Page with the teeth brushing in action.
How do you get your kids excited about tooth brushing?
And if your kids are losing teeth recently, here's a fun tooth fairy printable to reward them.
If you like anatomy lessons for your kids, check out this cool anatomy apron and our lung anatomy model DIY.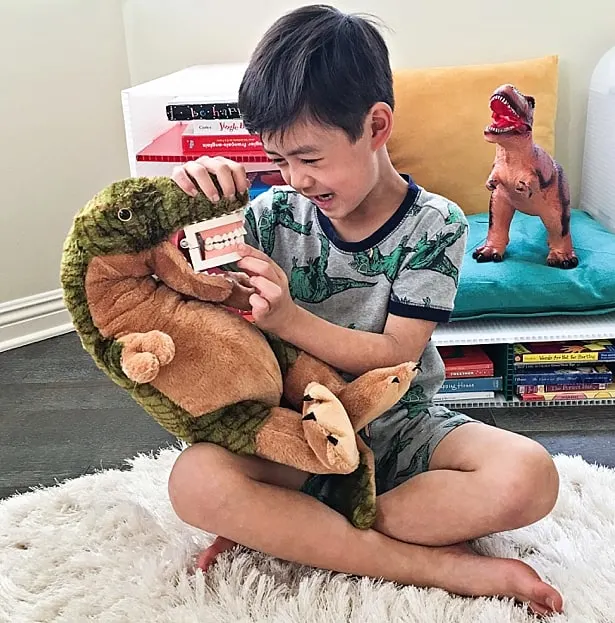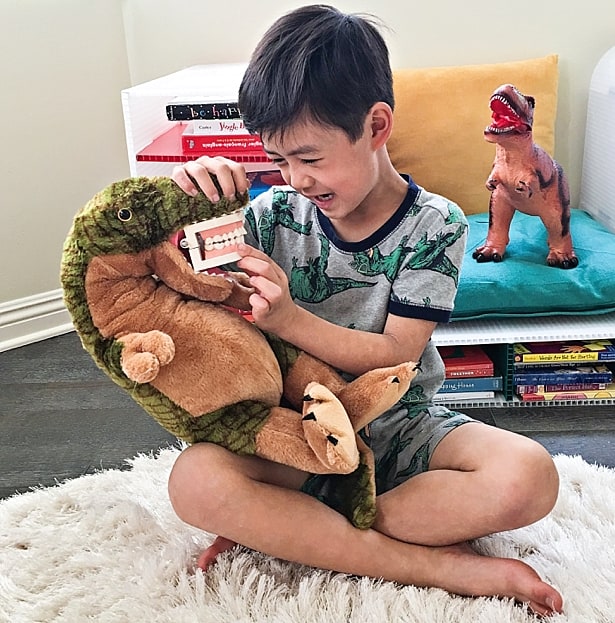 Disclosure: Some of the links in the post above are "affiliate links." This means if you click on the link and purchase the item, we will receive a small affiliate commission. Regardless, we give our promise that we only recommend products or services we would use personally and believe will add values to our readers.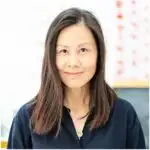 Agnes Hsu is a mom of three and has been inspiring parents and kids to get creative with easy activities and family friendly recipes for over 10 years. She shares her love for creative play and kids food to her 2MM+ followers online. Agnes' commitment to playful learning and kindness has not only raised funds for charity but also earned features in prestigious nationwide publications.