Here is a fun and simple printable from the toothfairy! This generous toothfairy will leave one gold coin for every baby tooth you lose! You can use either real $1 gold coin or gold chocolate coins. Printable will include individual cards for tooth #1-10. See below for details and instructions.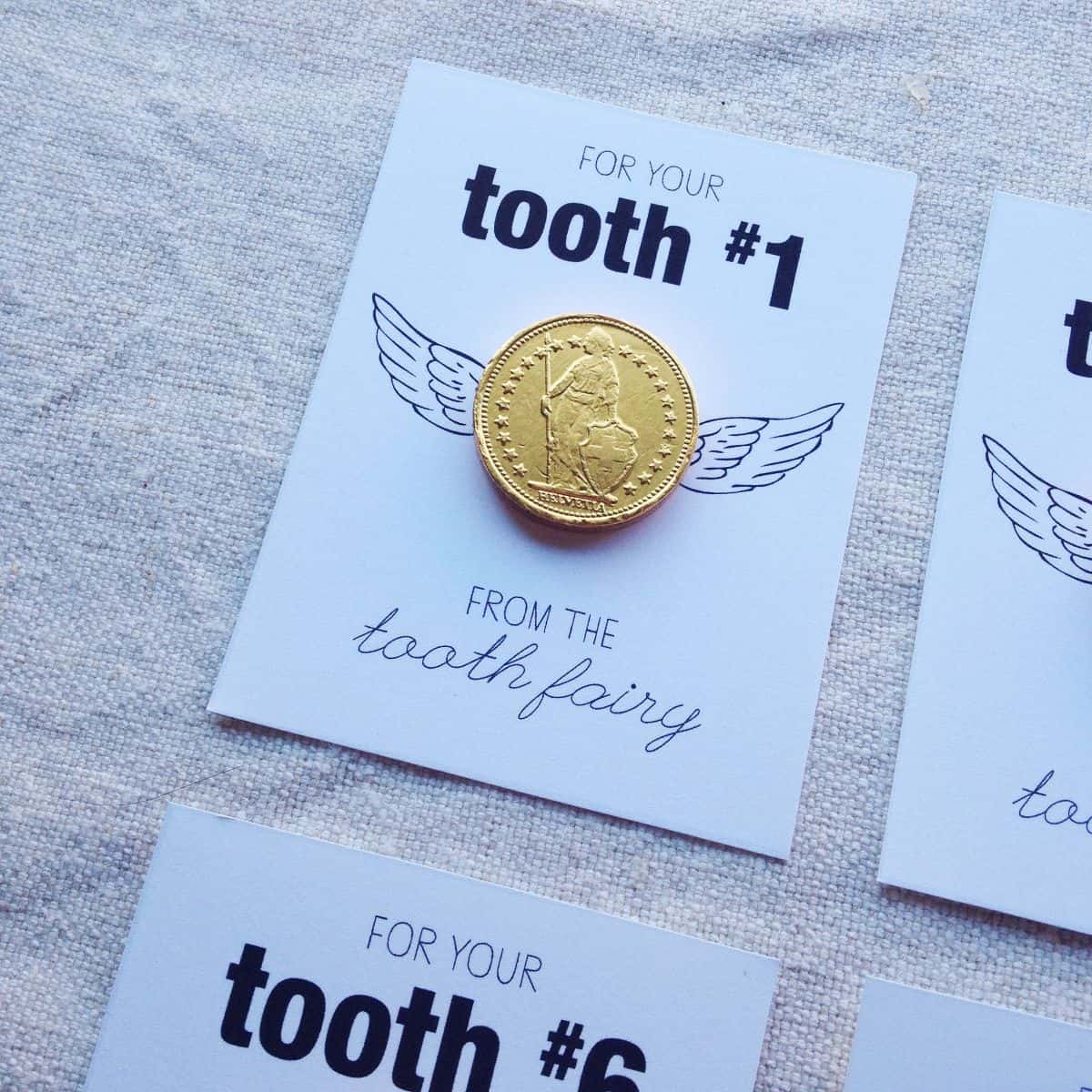 Download below:
Materials:
– $1 gold coins or gold chocolate coins
– 65 lb cover stock paper
– Inkjet printer
– Scissors
– Glue gun or double sided tape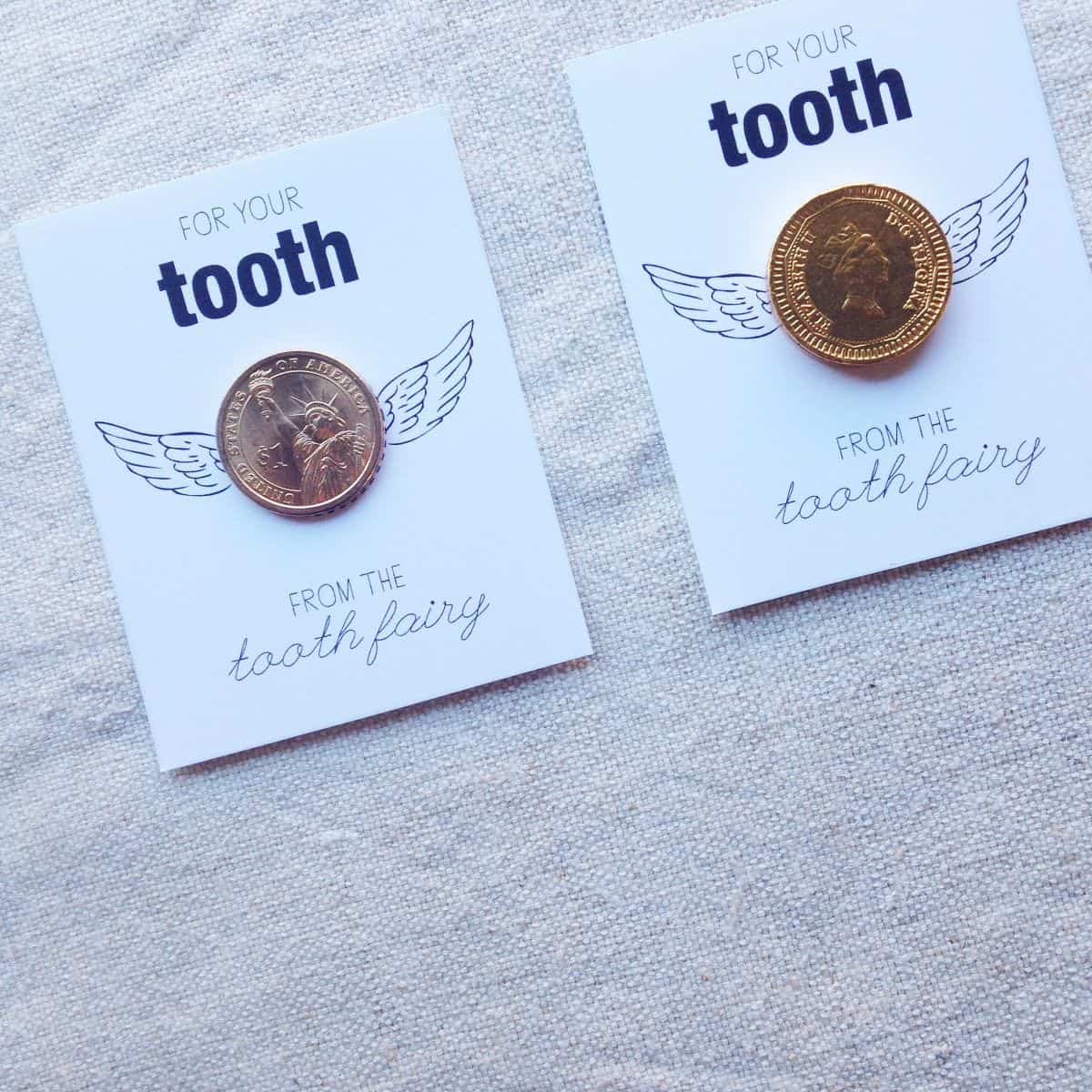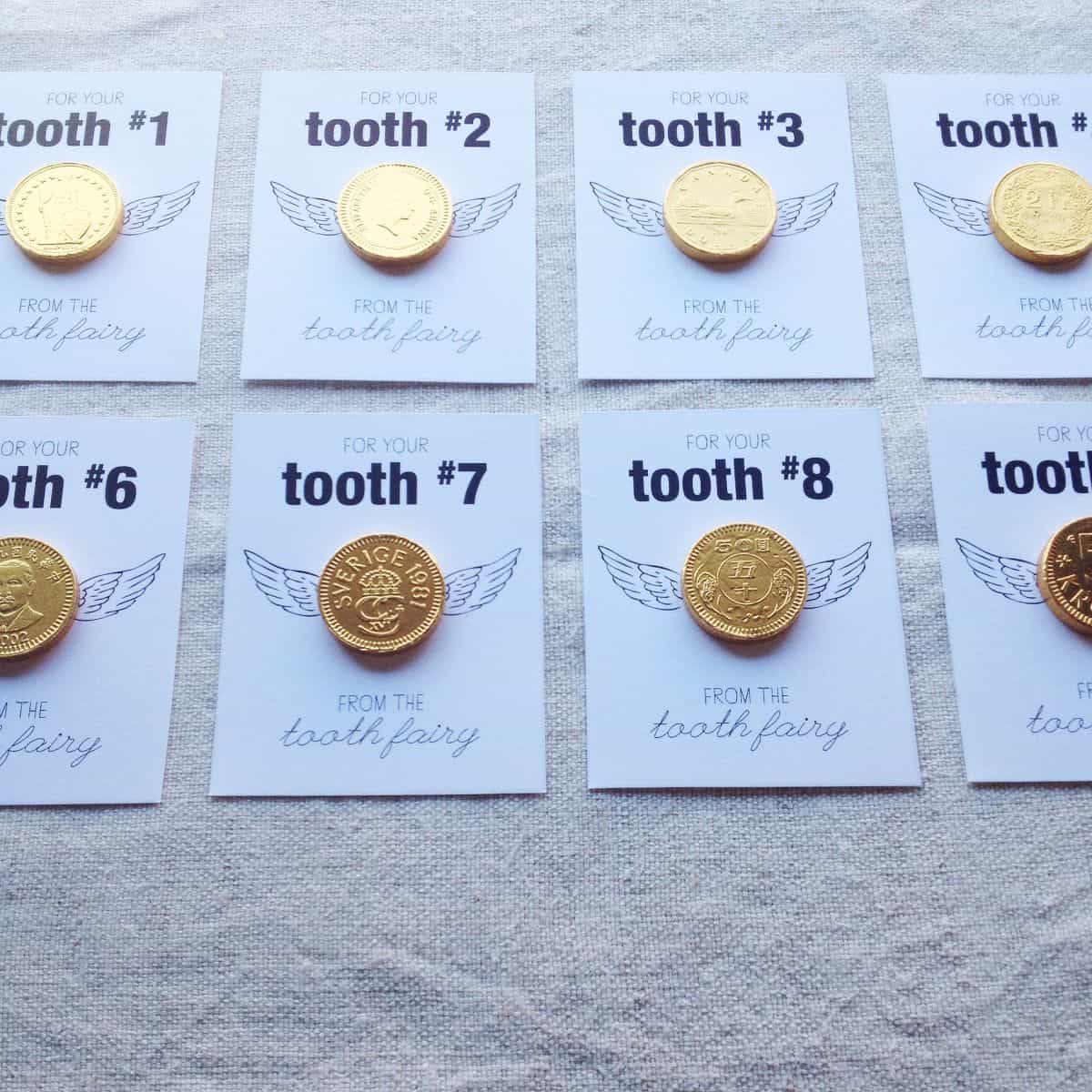 Instructions:
Download printables from link above and print on letter size card stock paper (65 lb card stock is recommended for inkjet printer).
Cut out each toothfairy cards with scissors or x-acto knife.
Glue or tape on gold coin on the cards.
Note: You can ask your bank teller if they have gold dollar coins at their bank. I actually got really lucky and found some at a change machine in nearby parking lot. Gah!
Gold chocolate coins can be found at stores like Trader Joes or Cost Plus World Market.
HAVE FUN!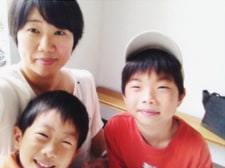 Selina Lee, is a graphic designer living in Oakland, CA with her husband and two boys (Nathan, 8 and Tyler 6), and the face behind SKYCreatives, a personal blog that explores her passion for design, coffee and creative parenting. She enjoys designing simple and modern printables for special occasions or just for every day fun. She loves to design, drink coffee and design some more. Follow her on Instagram.