My daughter just lost her first tooth, so of course there's been a lot of pomp and circumstance around here to send this special first tooth off to that famous collector we know as the tooth fairy. Fortunately, these days there are lots of options for sending those lost teeth in style. Check out these great choices below. And don't forget to brush and floss!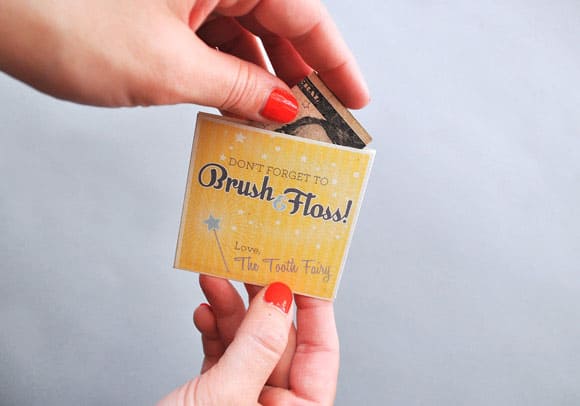 Free Printable Tooth Fairy Notes (via Handmade Charlotte) Pass notes from your child to the tooth fairy and vice-versa in style with these cute free printable tooth fairy notes, complete with template.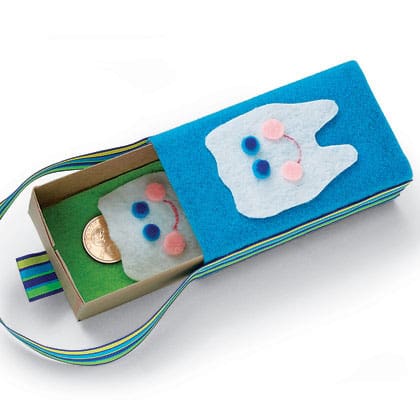 Tooth Fairy Box (via Spoonful) A different option to convey a lost tooth and a potential reward for one, this little tooth fairy box uses a matchbox as a base decorates it up to be a cute container to treasure.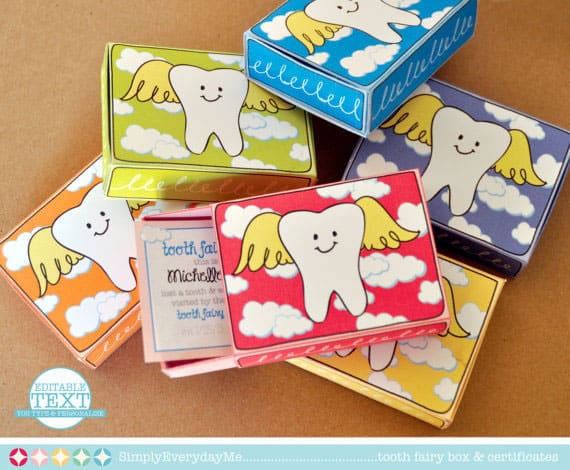 Printable Tooth Fairy Boxes $7.99 for 6. These adorable boxes are printable and assemble into matchbox-style boxes, in six different colors. Also included in the purchase is a certificate to commemorate your child's name and the date of the lost tooth.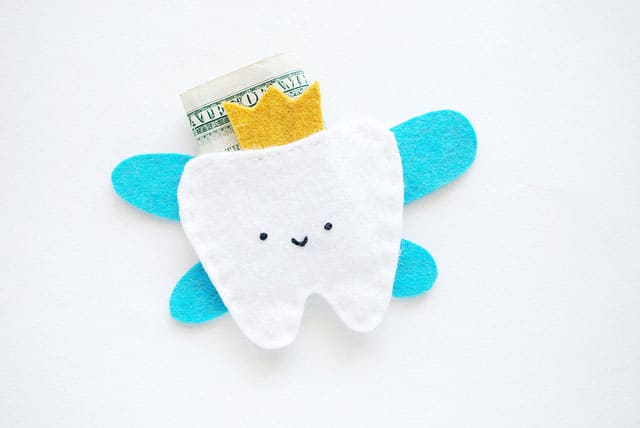 Felt Tooth Fairy Pouch (via Wild Olive) Your child can tuck a fallen tooth in this friendly and easy to make felt pouch. Plus it's nice and flat for stealthy tooth fairy swapping under the pillow.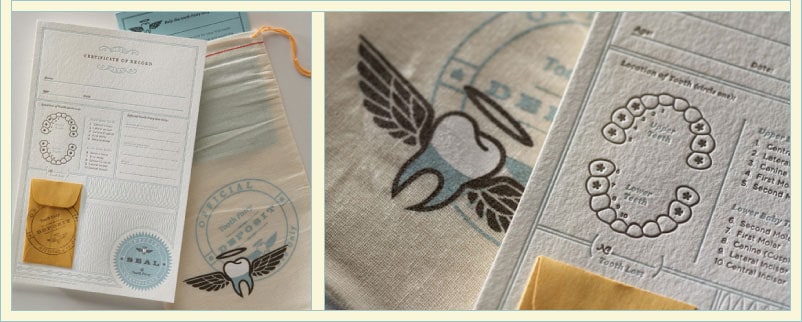 Official Tooth Fairy Certificate $16. From the "Office of the Tooth Fairy" (who knew this even existed!) this kit contains an official looking (letterpress) certificate that documents the details of the tooth loss, including your child's name and age, as well as a re-useable cloth bag to "deposit" lost teeth. Fun!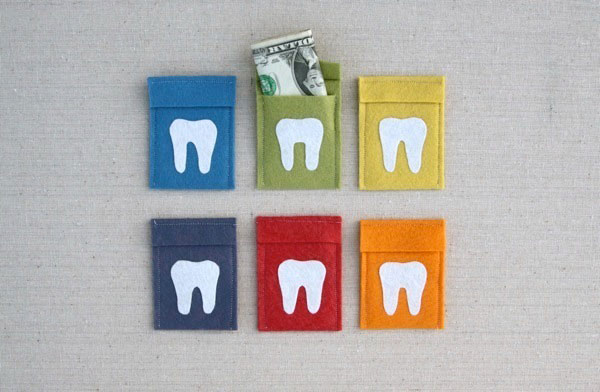 Felt Tooth Fairy Pockets (via Heartmade) Another cute take on felt pouches, here's a simple tutorial for making rectangular pockets in different colors, with a little fold-over top to keep the contents nicely secure.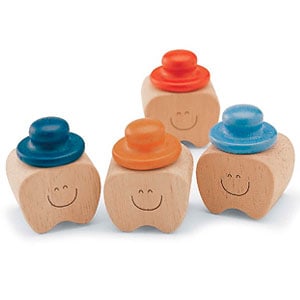 Wooden Tooth Boxes $4.99. These wooden tooth boxes are a sturdy place to store fallen teeth just waiting for the tooth fairy. These friendly little boxes are made from eco-friendly rubber wood and colored with water-based inks.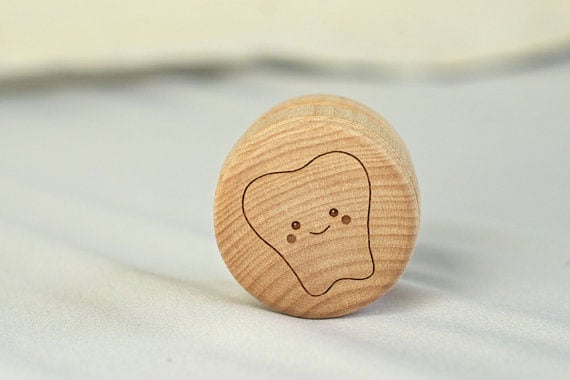 Personalized Engraved Tooth Fairy Box $13. This engraved wooden box allows the transfer of lost teeth to the tooth fairy in a cute, natural style and has a personal engraving of your child's name on the bottom.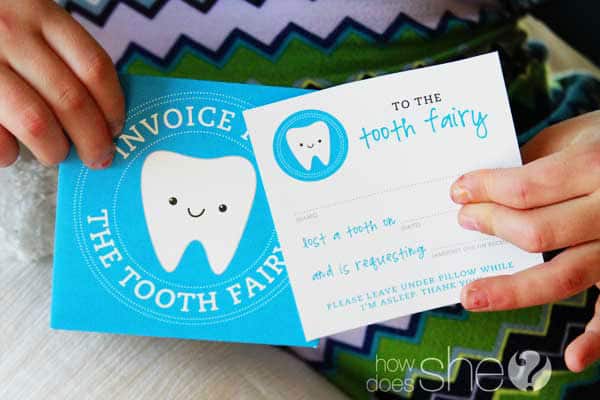 Free Printable Letter (via How Does She) Another option with a free printable, this one contains both a letter and an envelope. The letter's a cheeky "invoice" to the tooth fairy for the lost tooth, how clever!