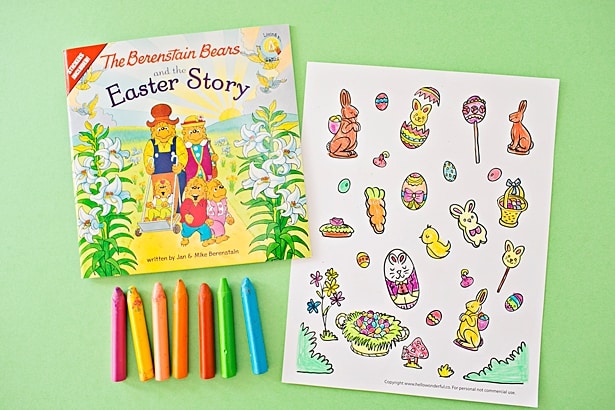 Thank you Zonderkidz for sponsoring this post. All opinions are my own.
My kids are huge fans of the beloved The Berenstain Bears children's book series originally created by Stan and Jan Berenstain in 1962. The classic themes of helpfulness, kindness and moral characteristics are reminders of timeless values we want our children to possess.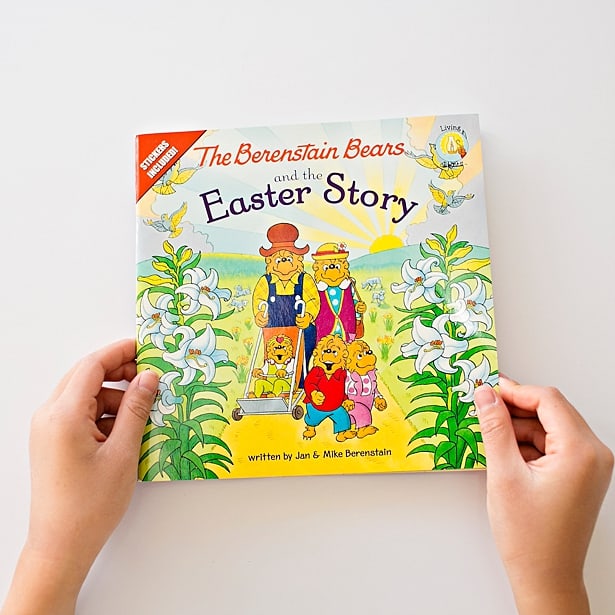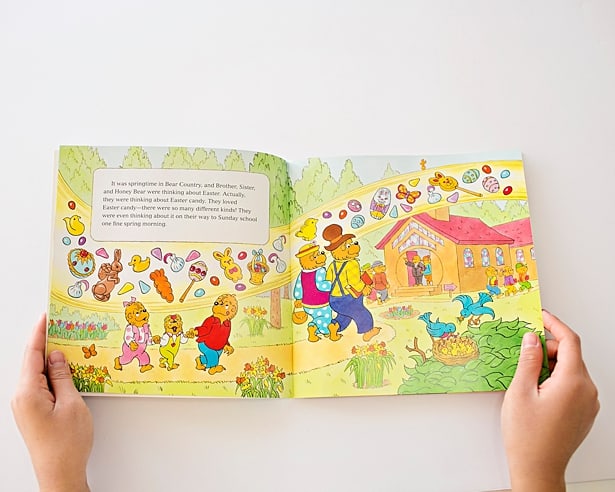 Classic characters Brother, Sister and Honey Bear star in the iconic The Berenstain Bears and the Easter Story by Jan and Mike Berenstain, originally released in 2012.
As my kids are at the age where they now ask why holidays are celebrated instead of just partaking in the fun festivities, The Berenstain Bears and the Easter Story book is a wonderful way to share the meaning of Easter in a relatable way for children.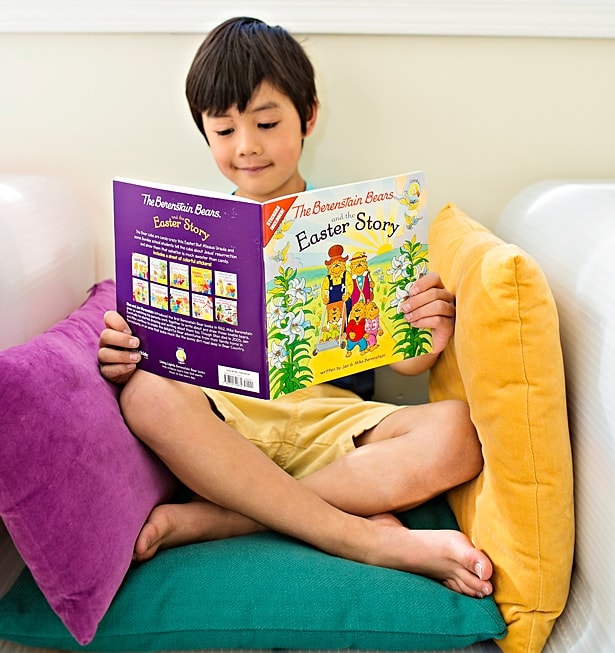 Like most kids, the bear cubs are excited over the Easter candy they will receive over Easter. However, their Sunday school teacher, Missus Ursula, gently reminds them that Easter is more than just about sweet treats. The Sunday school class next door just happens to be putting on an Easter Story play which presents an opportunity for the bears to visit and learn the true meaning of Easter.
The book brings forth details surrounding Jesus' sacrifice in a relatable prose for children using scenes from the play that re-enact how Easter came about.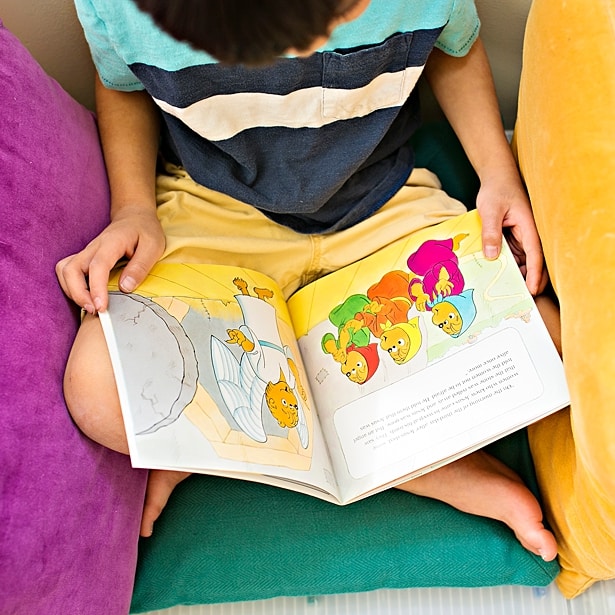 The book includes a sheet of colorful, fun stickers which is a nice surprise and addition. I also like how the ending has thoughtful activity questions to ask your children such as why Easter means more than candy, and how kids can celebrate Easter at home and outdoors with friends and family.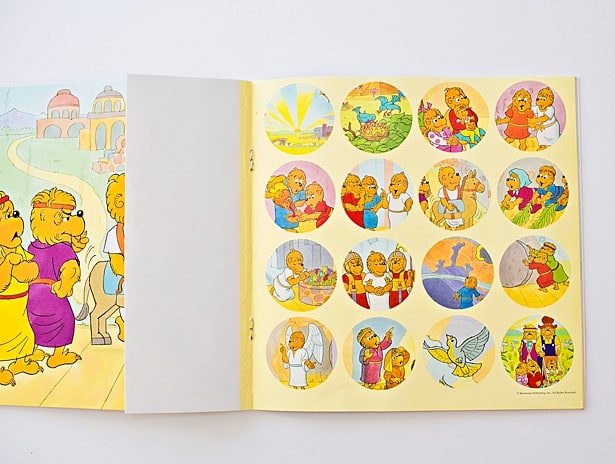 To celebrate Easter this year, my kids read The Berenstain Bears and the Easter Story and we talked about what Easter means and the sacrifice Jesus made for us.
As we love arts and crafts, I also created an Easter themed coloring sheet inspired by the book's cute Easter candy, chicks, bunnies and baskets.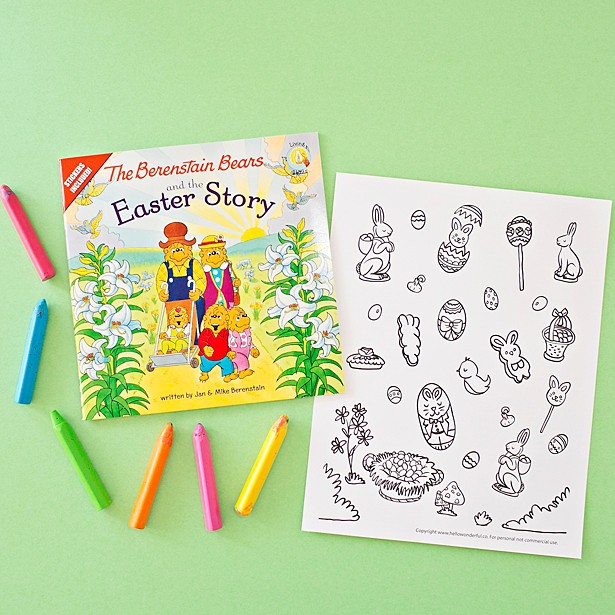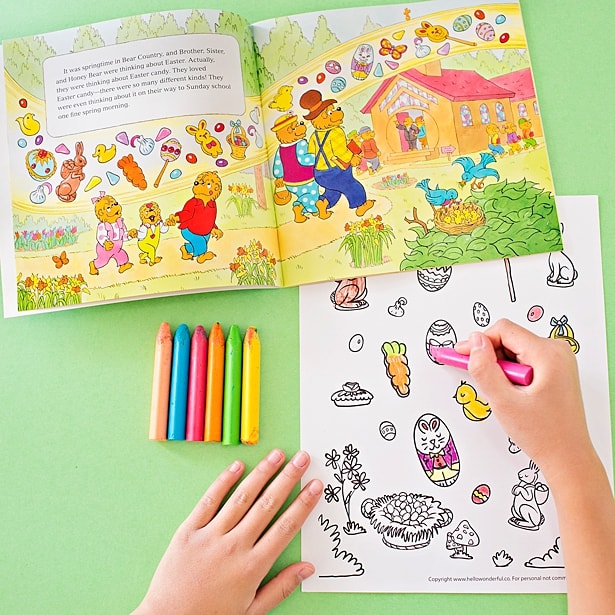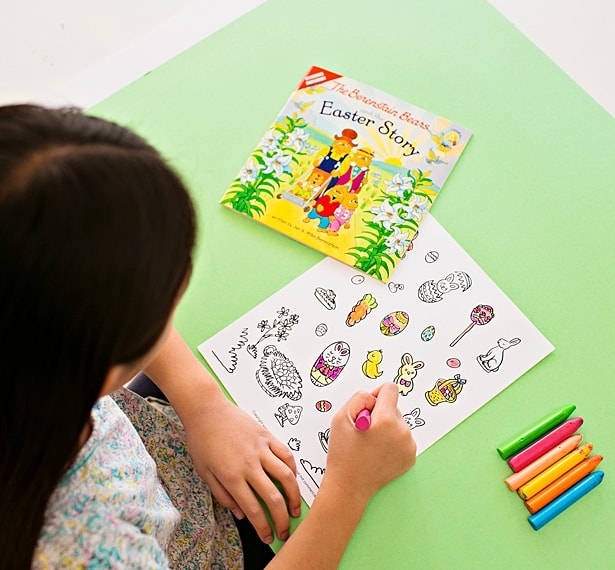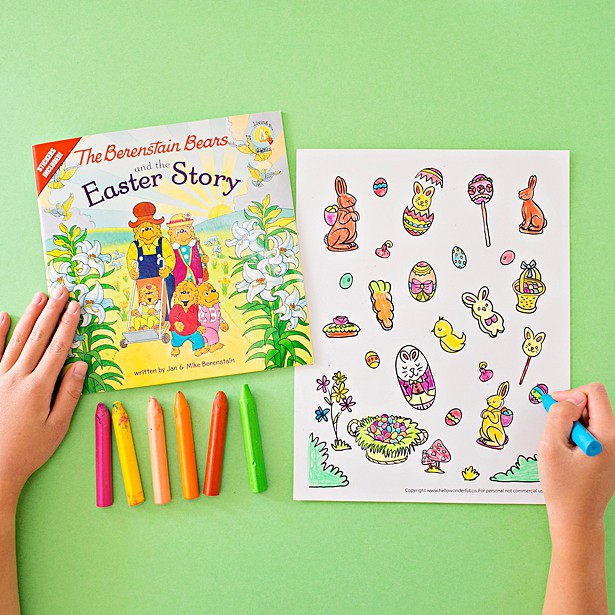 You can download the free printable Easter coloring sheet HERE.
Coloring is always a nice soothing activity for the kids and they had fun admiring their colorful artwork (of course coloring in candy also got them excited for the treats to come!) But now at least I know that they understand Easter goes beyond egg hunts, bunnies and marshmallows chicks.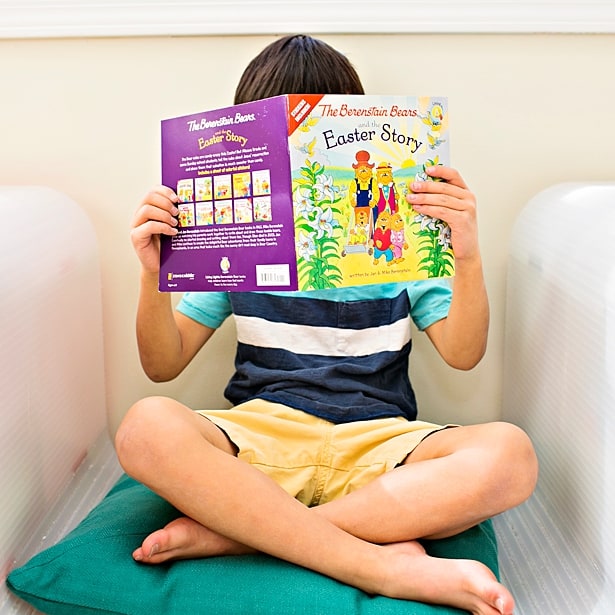 You can purchase The Berenstein Bears and the Easter Story book here.
Disclosure: Some of the links in the post above are "affiliate links." This means if you click on the link and purchase the item, we will receive a small affiliate commission. Regardless, we give our promise that we only recommend products or services we would use personally and believe will add values to our readers.