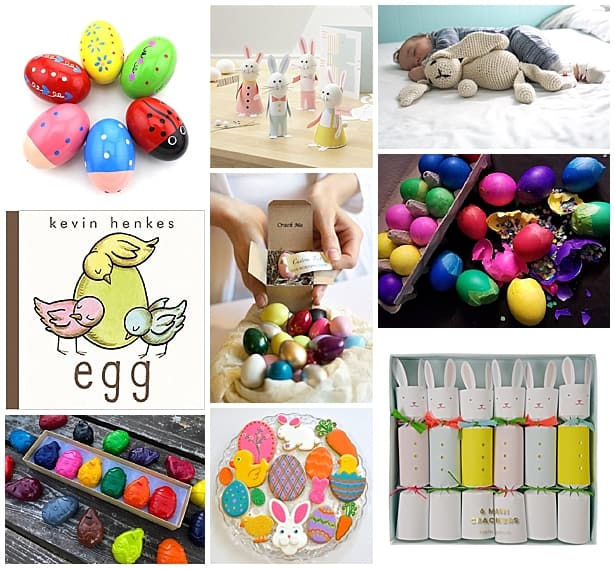 Happy Easter! Whether the bunny is stopping by to hide Easter eggs or fill your children's baskets with goodies, these cute easter basket gifts for kids will excite them come Easter morning!
Click on each link below to take you the shop.
These colorful painted egg shakers will bring a musical morning of festive praise!
Think of these as fortune cookies for Easter! The cute little eggs have customizable messages and are an excellent alternative to sugary sweets.
Adorable egg shells filled with paper confetti and great for photos and basket fillers!
The only thing more fun than hiding eggs is decorating them, and this kit makes it easy and fun to make your own googly-eyed bunnies.
Pull these toys apart to reveal a special gift and note inside!
If your kids love "surprise eggs" or unwrapping videos, they will love to unwrap these handmade eggs to find the delightful surprise inside.
Easter egg crayons are perfect for your little artist's basket. Pair with a coloring book or have some paper ready to keep the fun going all spring long!
8. Egg Book
This eggcellent (pun intended) book for beginning readers will have you engaged as well. The award winning illustrations will have you paging through it again and again.
Save some time and order these beautiful handmade cookies online. Your sweet tooth (and your child) will thank you!
10. Crochet Bunny
Get this adorable soft and squishy crocheted bunny in time for Easter. Whether you have a little baby bunny lover at home or an older child who appreciates sweet and cuddly things, this is a perfect addition to any Easter basket.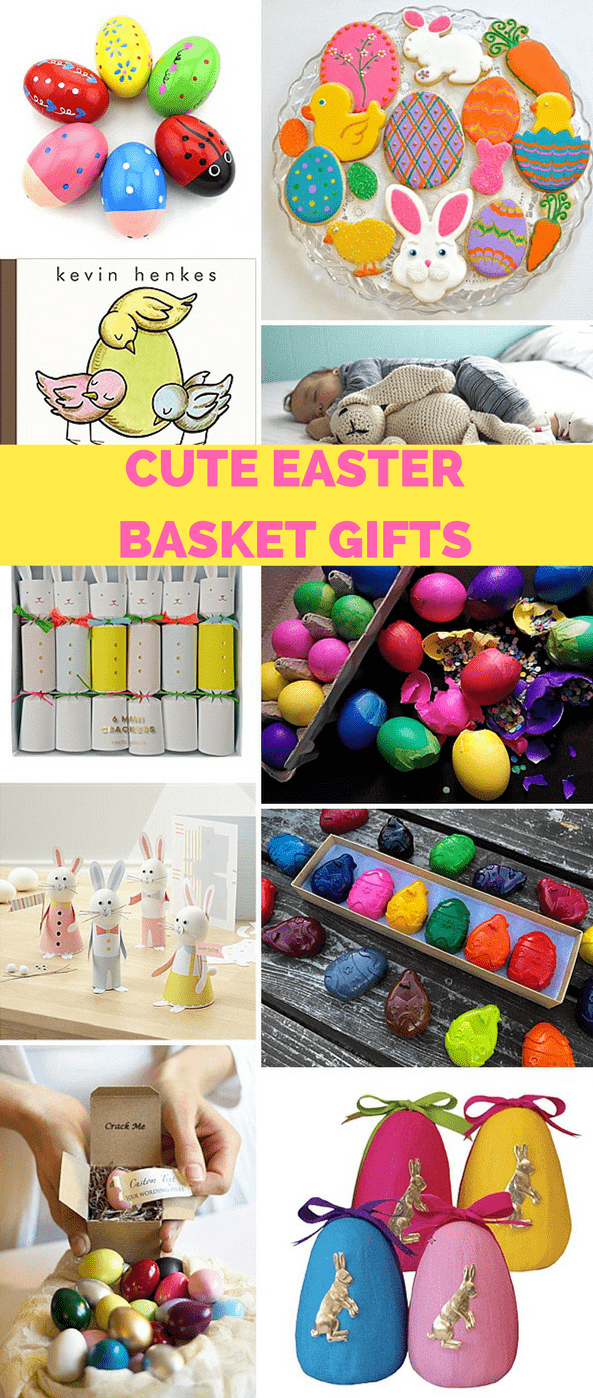 From sweets to keepsakes, your child's Easter basket will be filled with some of their favorite things with these cute easter basket gifts for kids. Enjoy shopping, and make sure to remember to be thankful for all you have this season.
Check out more creative Easter ideas for kids.