Scroll down below to watch the video to see our cool lung model in action and make sure to subscribe to our YouTube channel for more fun videos!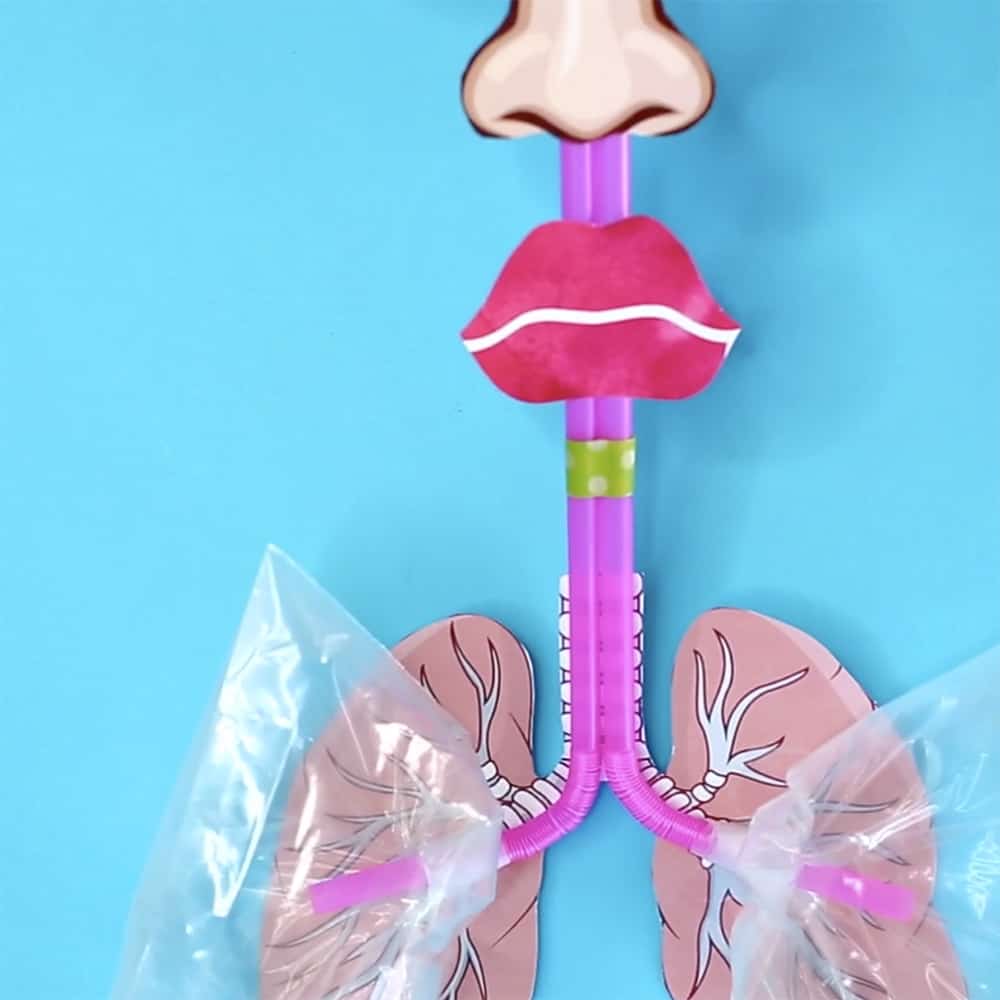 My kids are the age where they are interested in how things work inside our bodies. They ask curious questions like what happens to food when we swallow it, how does pee come out (but of course), and how do we breath? We love this book for explaining body anatomy to kids.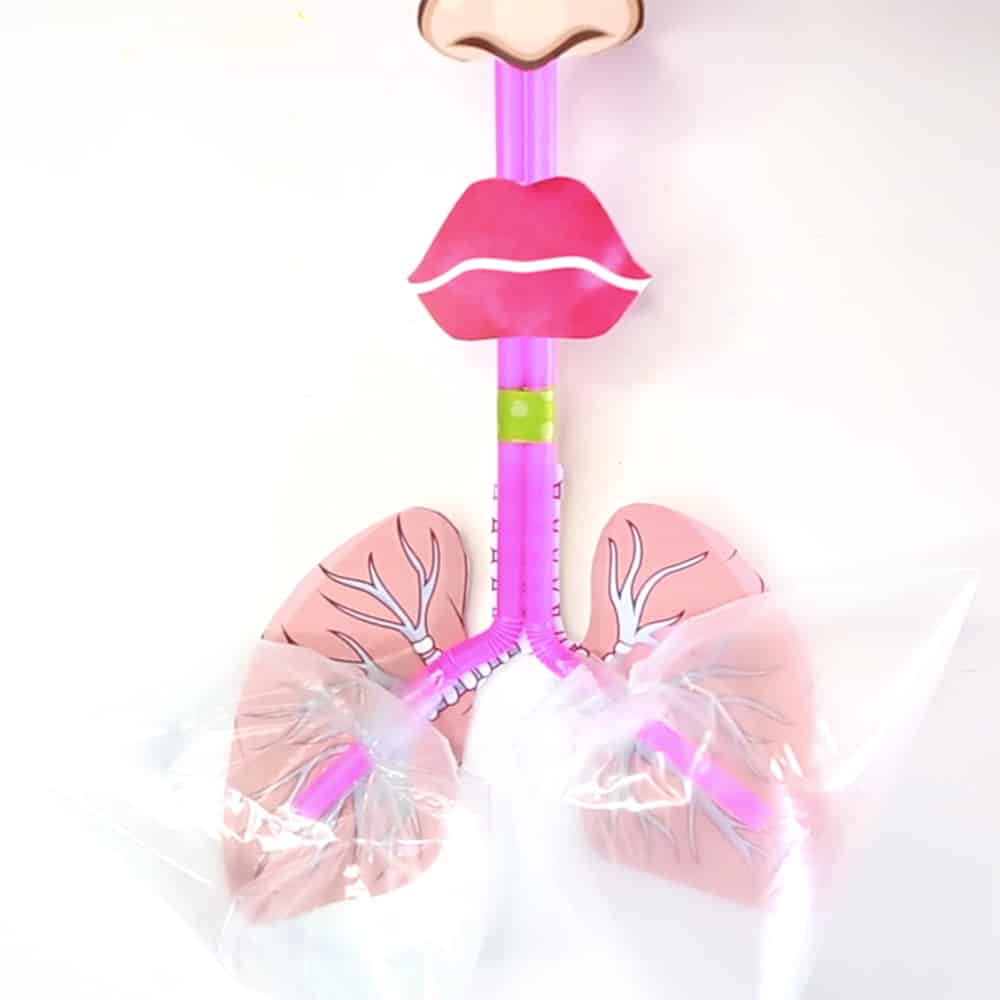 This easy and visual lung model is an easy way to teach kids lung anatomy and how lungs work to keep us breathing.
In short (source: NIH)
"Your lungs are organs in your chest that allow your body to take in oxygen from the air. They also help remove carbon dioxide (a waste gas that can be toxic) from your body. The lungs' intake of oxygen and removal of carbon dioxide is called gas exchange. Gas exchange is part of breathing. Breathing is a vital function of life; it helps your body work properly."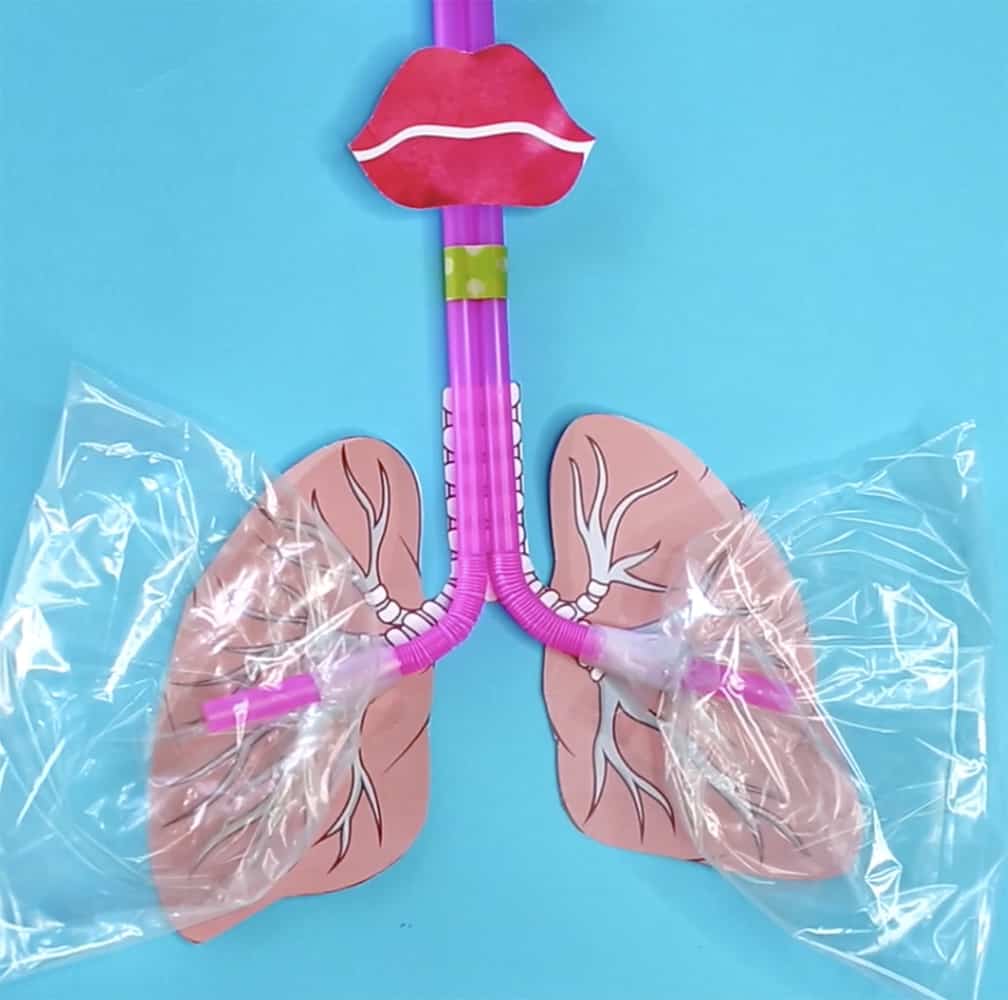 I got this great idea to construct a lung model from one of my favorite kids' learning and creative Instagram accounts, Lnnally, who made a lung model here. To make it easy for you, I've listed the supplies we used, created a how-to video to show you the steps to make your own set of "lungs," and also included a printable.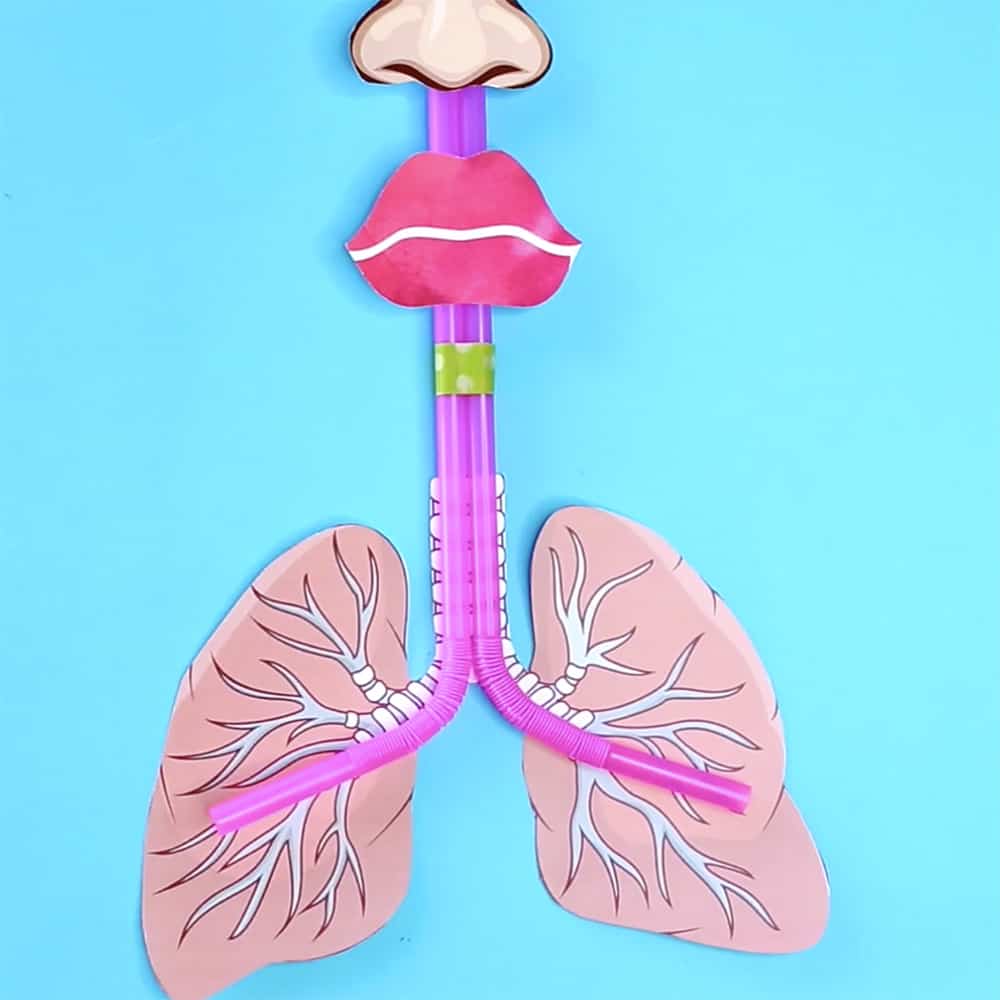 Read more below to make this fun lung model with kids or watch the video above to see how we made ours.
Lung Model – Materials:
– Long Straws
– Scissors
– Tape
– Two plastic bags (we used sandiwch bags)
– Double stick tape or glue
Printable template (download at my Teachers Pay Teachers Store)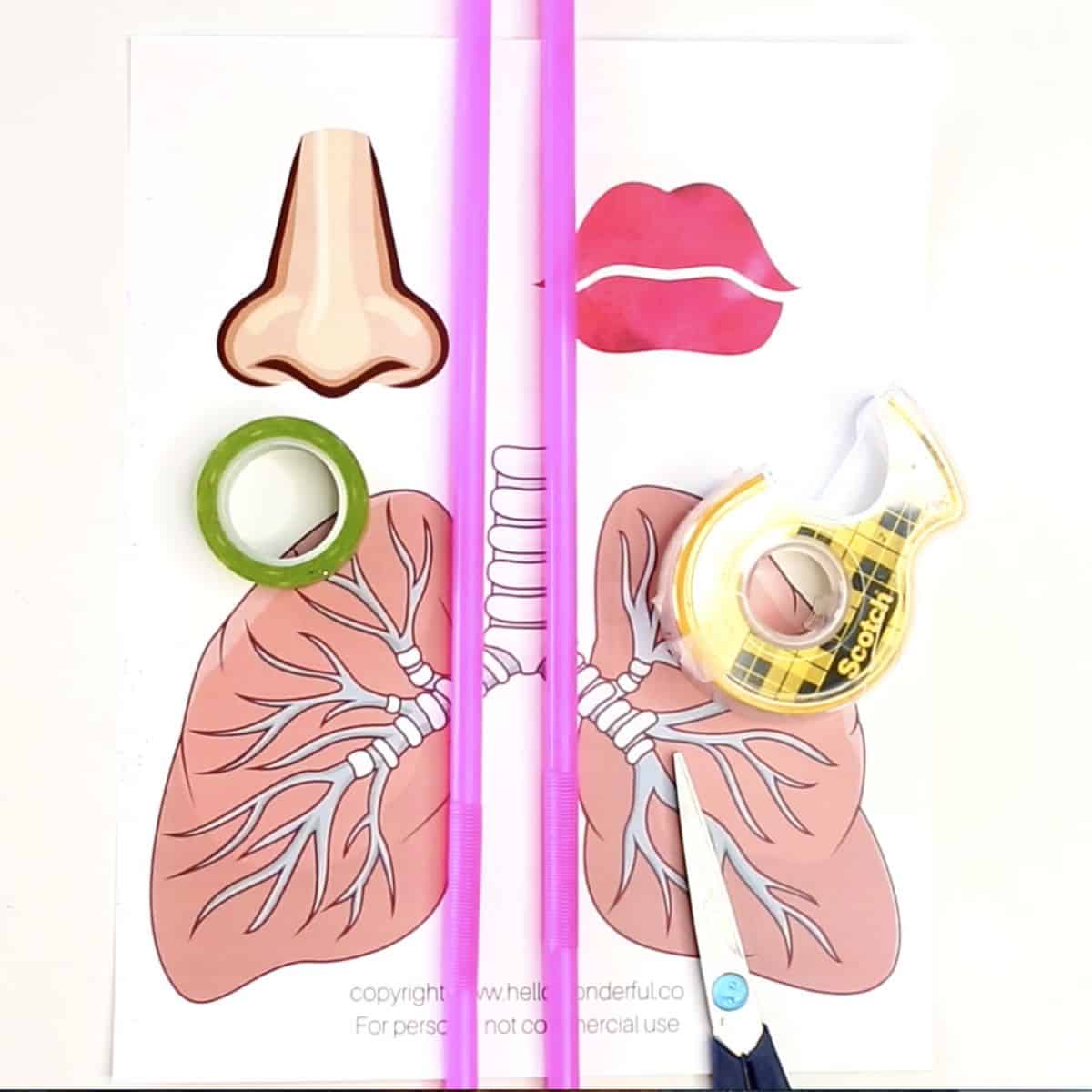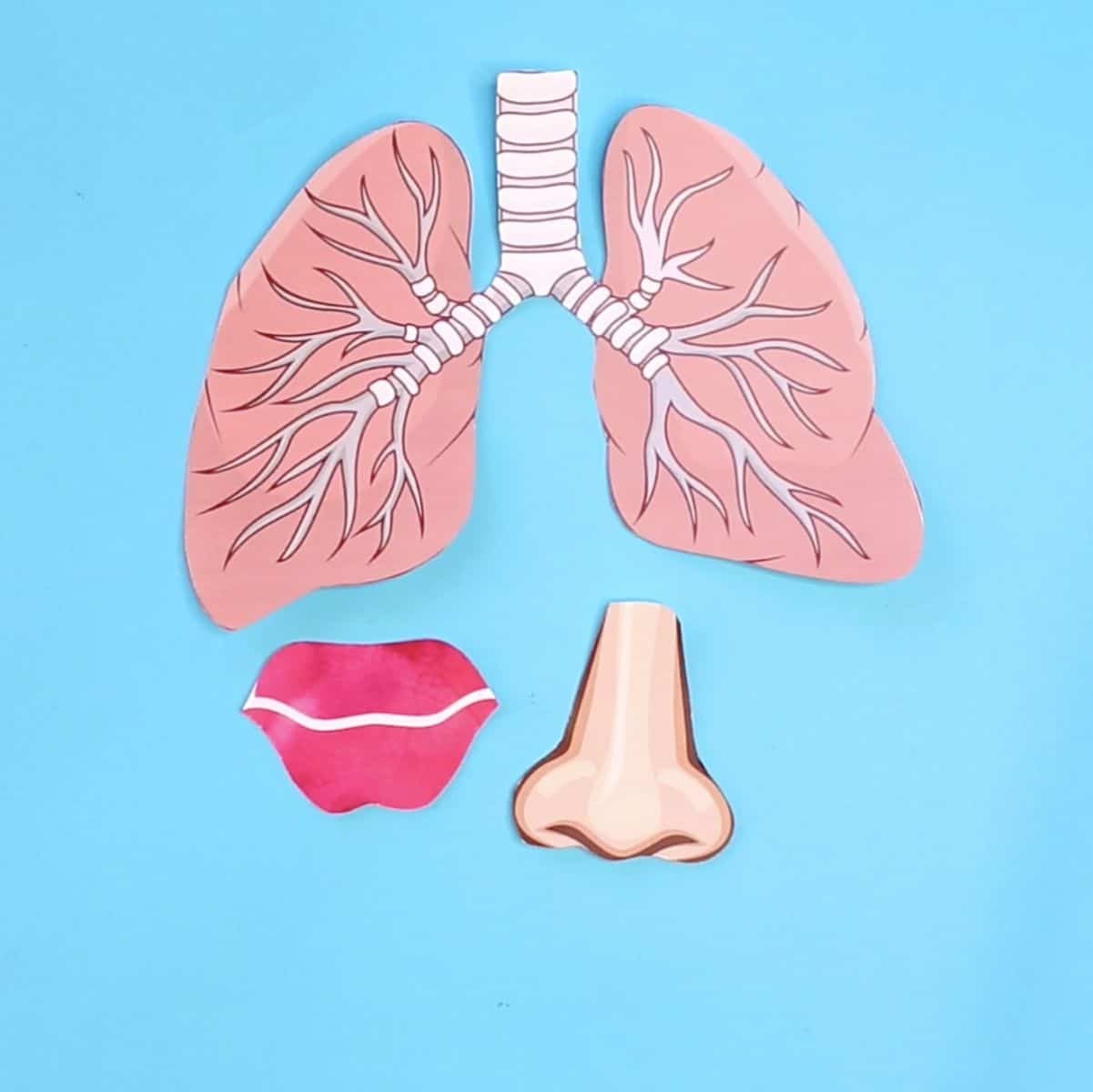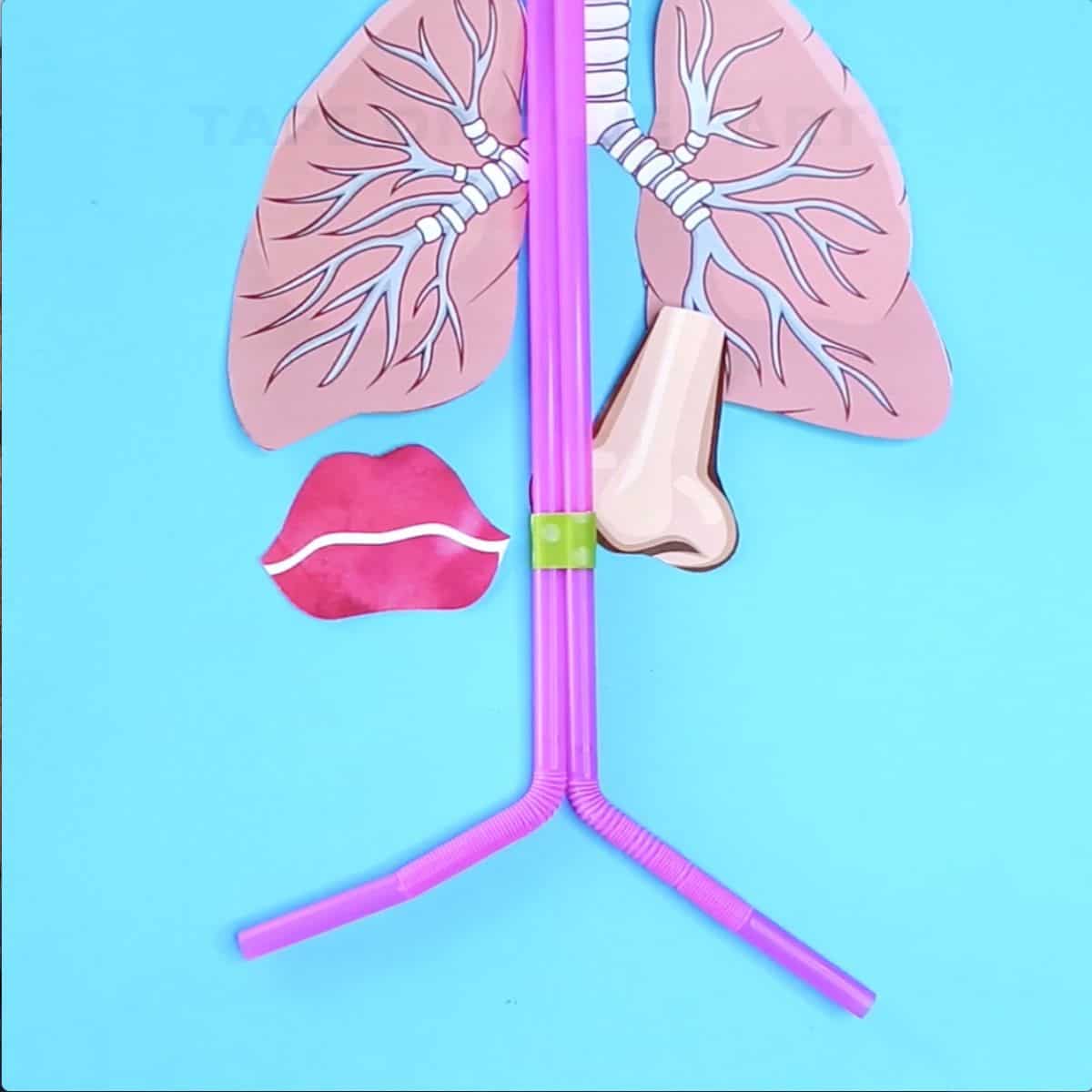 Instructions:
Step 1. Print and cut your template out.
Step 2. Trim the straws at the top.
Step 3. Add some tape to the bottom to keep the two straws together.
Step 4. Glue or double stick tape your nose and lips to the straws.
Step 5. Cut the zipper part of your sandwich bags out.
Step 6. Tape your lung printable to the back of the straws.
Step 7. Tape your bag to each lung, tightly so no air escapes.
Blow and watch the "lungs" expand and take in air and exhale. Repeat.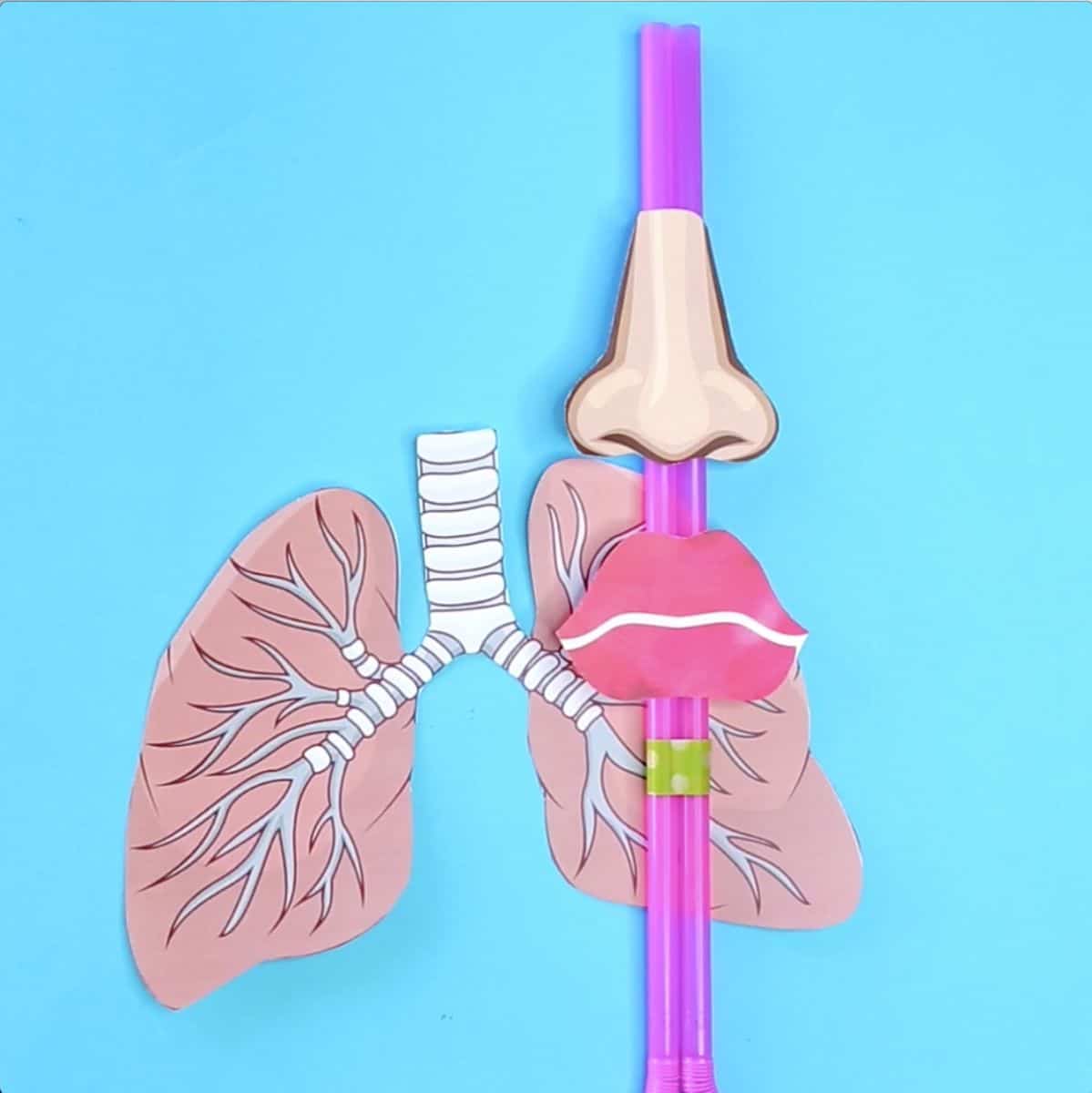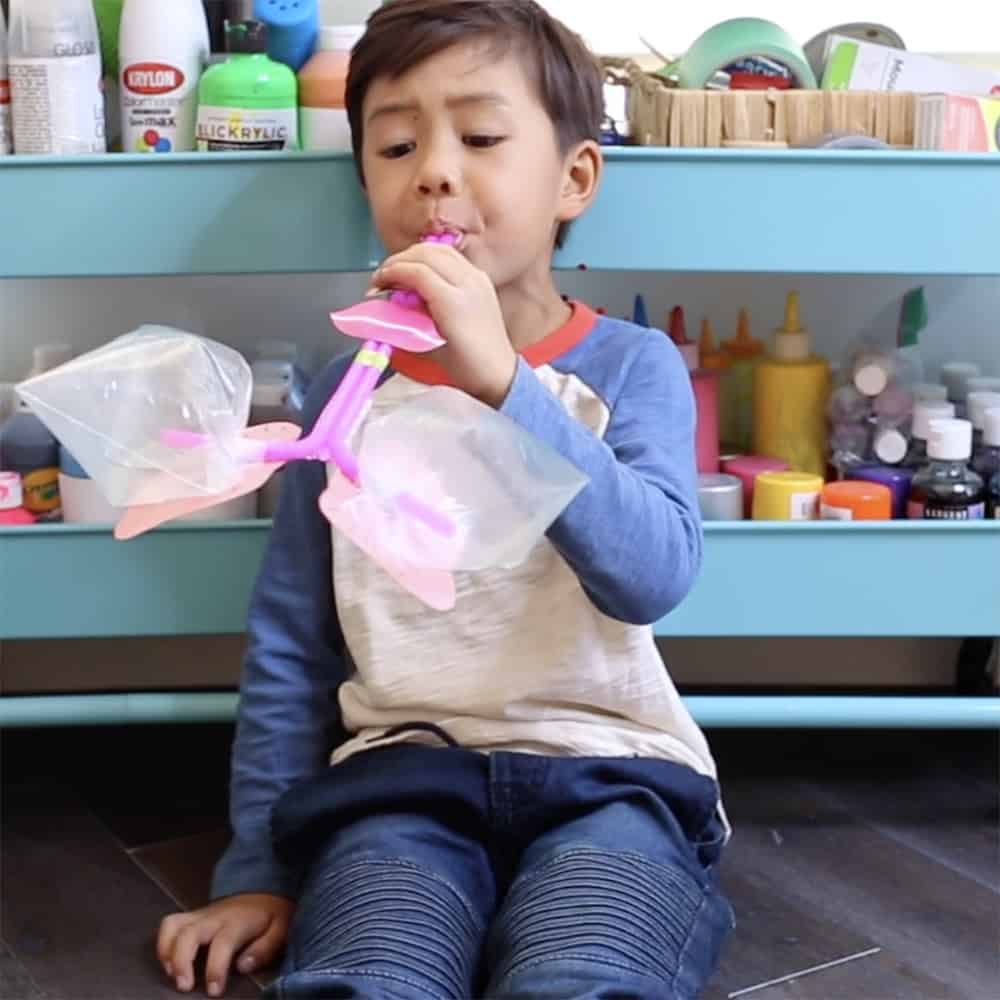 What are some fun ways you teach your kids anatomy? Here's a neat learning game and toy all about body anatomy your kids might enjoy!
Get more creative ideas for kids HERE.
______________________________________________________________________________________________________
Disclosure: Some of the links in the post above are "affiliate links." This means if you click on the link and purchase the item, we will receive a small affiliate commission. Regardless, we give our promise that we only recommend products or services we would use personally and believe will add values to our readers.