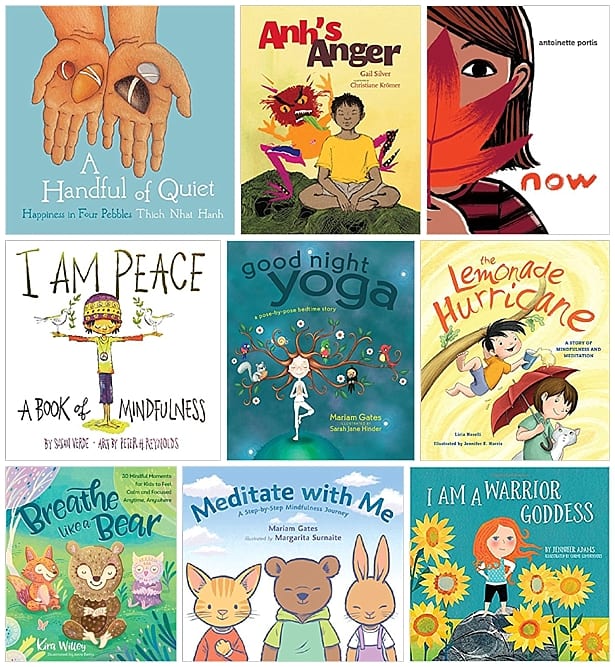 We've all been there. We've all experienced the rush of heat to our face, cheeks burning with anger or embarrassment. We've all felt our hands curl into tight fists, our eyes flood with hot tears, and our stomach clench into agonizing knots. Sometimes we can control these intense emotions that cause our bodies to react in such a physical manner, but there are also times we cannot. And if we, the adults, have difficulty calming ourselves down, how do we expect our children to?
This is where mindfulness comes in. I'm sure you've heard of it: the mindfulness movement is spreading rapidly from coast to coast, with classes for kids springing up quickly in schools and yoga studios around the country. Mindfulness is the art of being wholly engaged in the present – the here and now – with full acceptance and without judgment of our feelings. But why, you ask? Why is cultivating a mindfulness practice so beneficial to our children? It's simple. Mindfulness is a proven tool to help reduce anxiety and promotes not just happiness, but empathy, confidence and self empowerment, too. Focusing on rhythmic breathing, paying attention to the present moment, and engaging in meaningful eye contact go a long way towards helping children cultivate the ability to address their big emotions while at the same time recognizing that their feelings, however uncomfortable, shall pass. Mindfulness is scientifically proven to have positive effects on both the brain and body, and when kids learn to be kinder to themselves, they are more inclined to be kind to those around them too.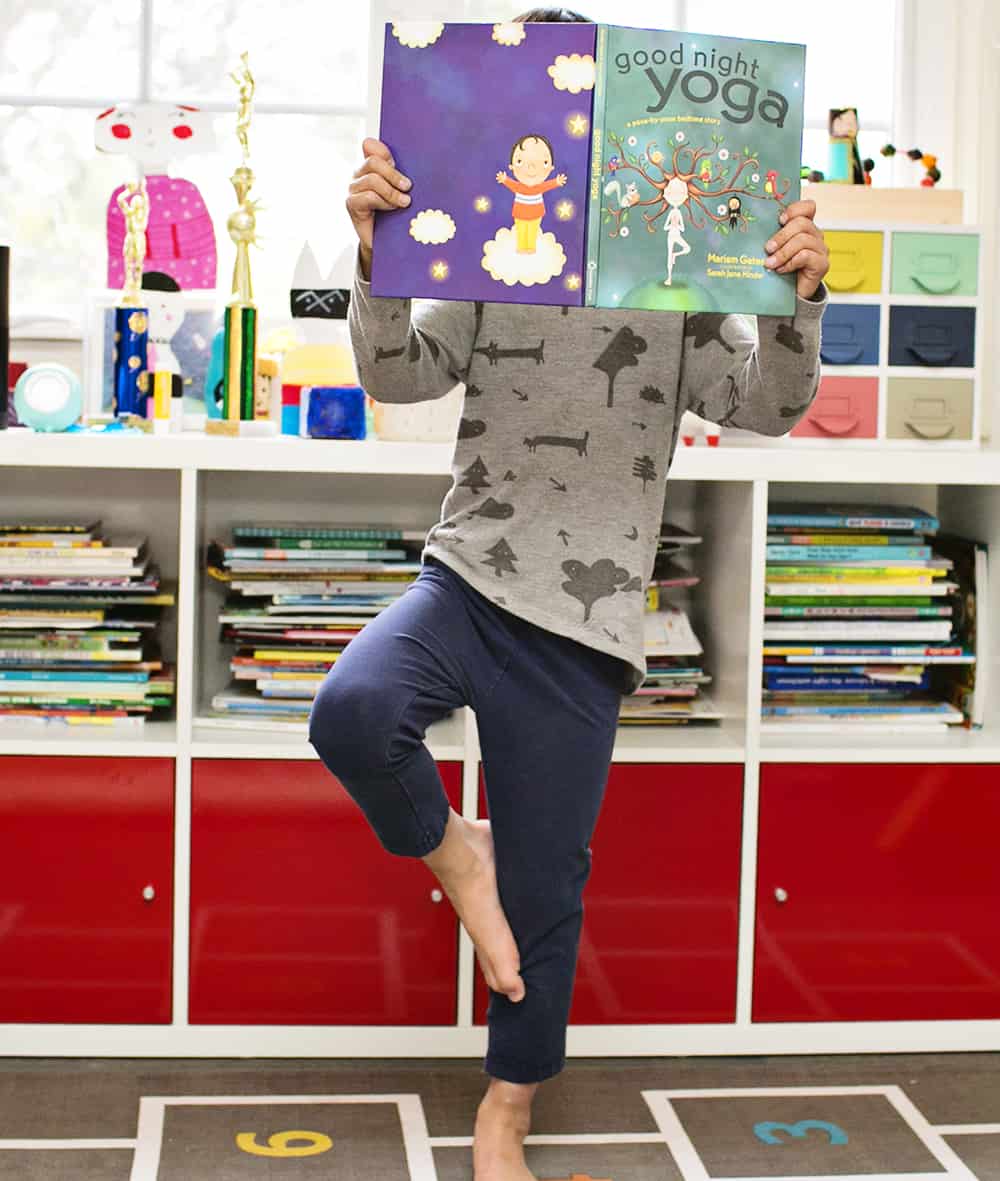 So how do we foster mindfulness in our kids? First, and most importantly, we need to model it for them. Put down your phones, engage in meaningful exchanges with your little ones, spend time doing things that require focus, and try to recognize — and then change — distracting habits. Next, of course, read with your kids! The children's literature industry has wholeheartedly embraced the benefits of mindfulness for our kids, and there are currently so many stellar books to help guide you on this journey. Without further ado, here are some of our favorites: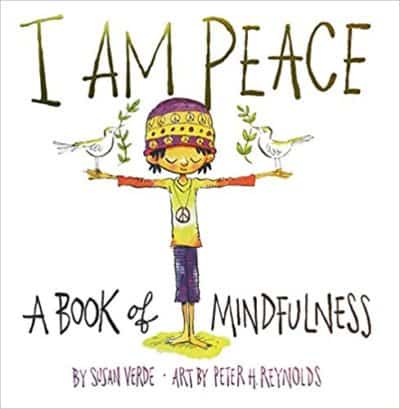 I am Peace, by Peter Reynolds and illustrated by Susan Verde: This dynamic duo can do no wrong. I love the way this book helps children focus on the present moment and encourages self awareness. I am Peace reminds us to breathe and to use our senses to ground us in the here and now. It includes a fabulous guided mediation for children and as well as an author's note on the benefits of mindfulness.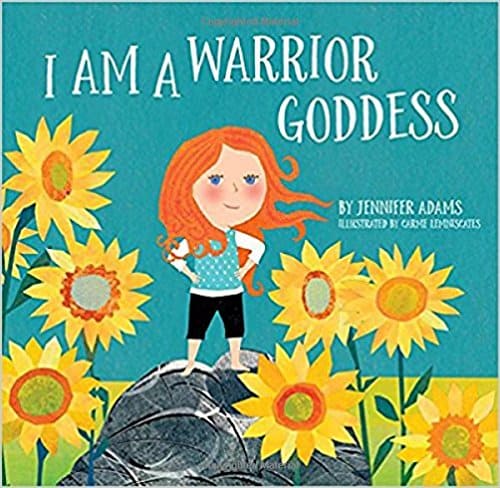 I am a Warrior Goddess, by Jennifer Adams and illustrated by Carme Lemniscates: This stunning, empowering book is a beauty for young girls (and boys too!), showing how we can delight in everyday miracles, greet our world with kindness, and train our minds to be strong without having to display aggression. Every day we are given opportunities to make positive impacts, and this book conveys this message through the beautiful interplay between prose and illustrations.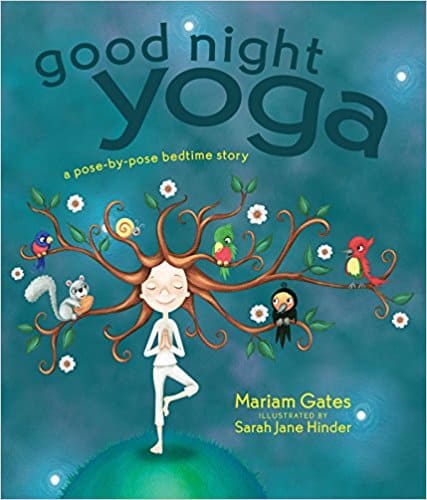 Goodnight Yoga: A Pose by Pose Bedtime Story, by Mariam Gates and illustrated by Sarah Jane Hinder: This is such a unique bedtime story, telling the story of the world and how all the natural things in our environment get ready to go to sleep at night. Goodnight Yoga teaches children simple yoga poses to relax them before bedtime and it helps little ones focus on self soothing and calming both the body and the mind. A gem!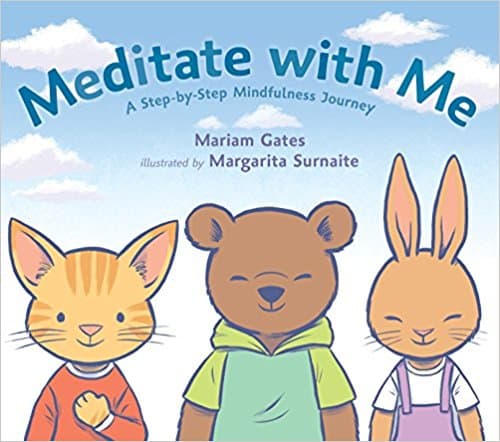 Meditate with Me: A Step-by-Step Mindfulness Journey, by Mariam Gates and illustrated by Margarita Surnaite: This is truly an excellent book to guide your kids through a mindfulness meditation. In simple language children will be able to understand, the book provides step-by-step directions for a calming, whole-body practice you can do with your kids at home. I love it simple but powerful repeating refrain: "Breathe in, and fill your whole body. Breathe out, and relax your whole body."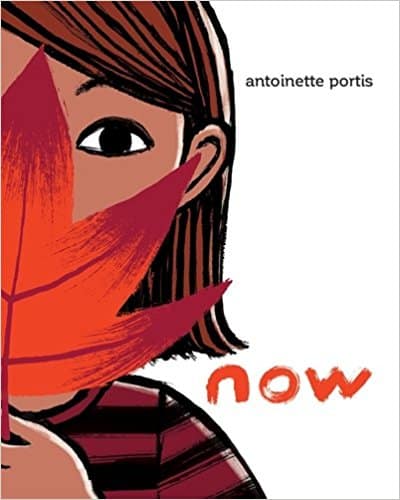 Now, by Antoinette Portis: This book is deceptively simple but oh-so-powerful. It takes readers on a journey with a lively child who is showing us her favorite things – all of the things she is recognizing and noticing in the present. I love the way this story truly encourages kids to engage with the world around them and relish in life's small, every day miracles. A lovely story to remind us of the importance of staying grounded in the here and now.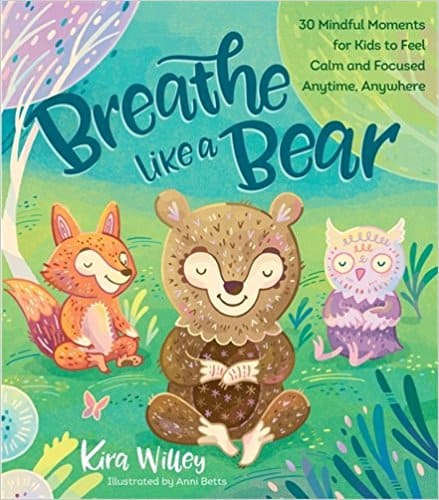 Breathe Like a Bear: 30 Mindful Moments for Kids to Feel Calm and Focused Anytime, Anywhere, by Kira Wiley and illustrated by Anni Betts: I absolutely adore the exercises in this book! Breathe Like a Bear contains short breathing exercises that encourage kids to be present, and it includes imagery that is so accessible to children, such as blowing out candles and imagining they are sleepy lions just waking up from a long slumber. Best of all, due to their brevity, these are fabulous exercises for little ones with short attention spans and are easy to practice anytime, any place.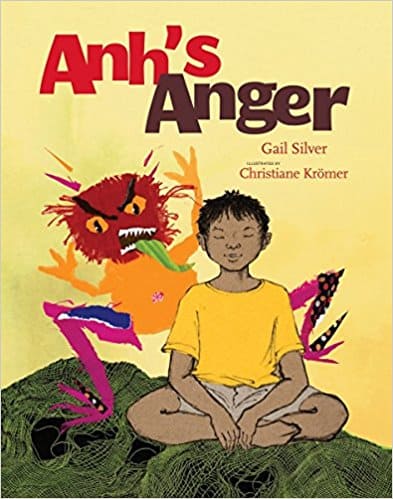 Anh's Anger, by Gail Silver and illustrated by Christianne Kromer: This is a powerful book about a young boy who blows up after his grandfather tells him to stop playing because its dinner time. When Anh is sent to his room to sit with his anger, the reader is taken on Anh's journey as he grapples with this big emotion and eventually learns how mindful breathing can help transform and control his feelings. This is such a good read for those of us parents and teachers dealing with tantrums on the regular!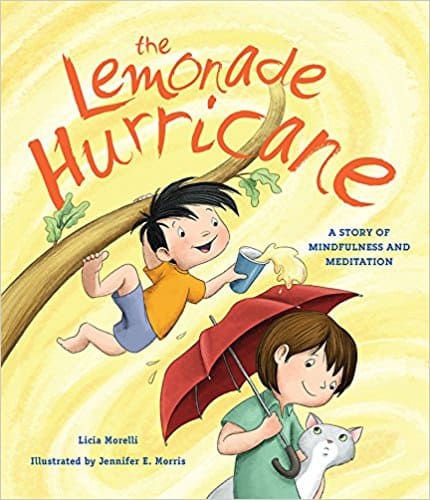 The Lemonade Hurricane, by Licia Moreli and illustrated by Jennifer E. Morris: Emma doesn't like hurricanes. But her little brother Henry IS a hurricane, never sitting still and always storming through the house. By showing him how to sit calmly and breathe, Emma is able to tame hurricane Henry. This is a great story to convey how mindful breathing can calm even the most turbulent kids.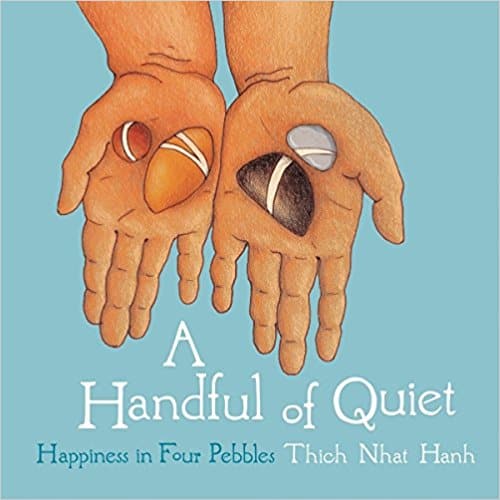 A Handful of Quiet: Happiness in Four Pebbles, by Thich Naht Hanh: This is a fabulous book parents and educators can use to introduce children to meditation. All you need is a quiet space and four pebbles in order to practice "pebble meditation." The pebbles symbolize flowers, mountains, water and space, with each representing important character traits that we want to celebrate and embody. This book is a bit more challenging and is better suited for mid to older elementary aged kids.
What are your favorite mindfulness books for kids?
Check out our favorite 100 Children's Books for Beginner Readers.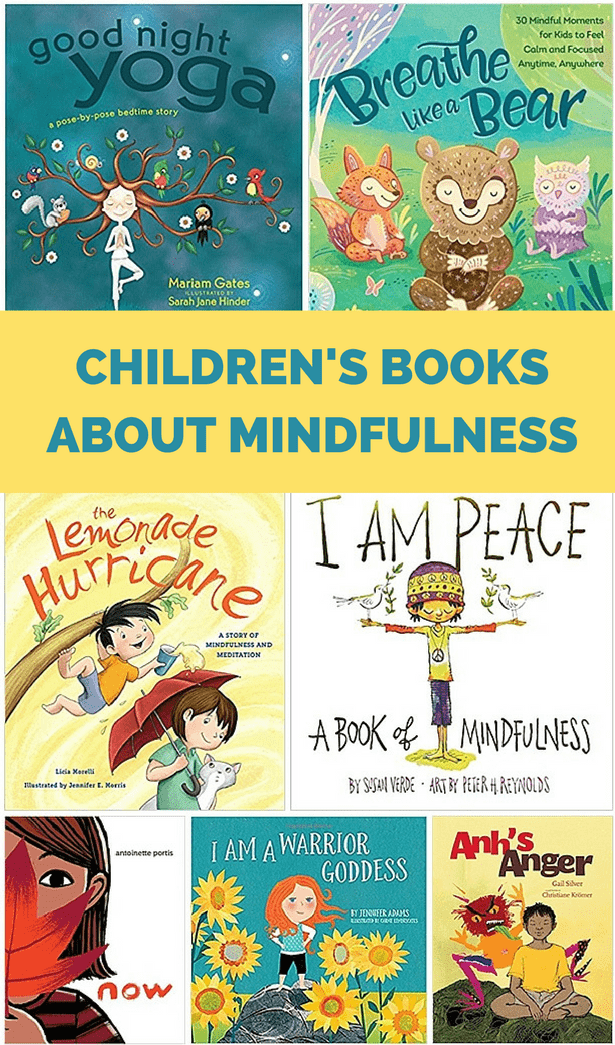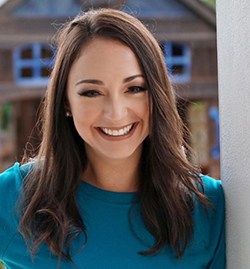 Lauren Bercuson Davis lives in Miami with her family. After twelve years as an attorney, Lauren gave up the law to pursue her passion for children's literature. She is now an elementary library media specialist, and after her two boys are tucked away in bed, she is an aspiring writer, avid reader, and blogger. Lauren has a not-so-secret obsession with books of all kind, and her greatest joy is watching her kids fall in love with wondrous stories. She shares children's literature reviews and other bookish fun on Instagram @happily.ever.elephants, her blog Happily Ever Elephants,
Twitter @KidLitLauren, and Facebook.
Disclosure: Some of the links in the post above are "affiliate links." This means if you click on the link and purchase the item, we will receive a small affiliate commission. Regardless, we give our promise that we only recommend products or services we would use personally and believe will add values to our readers.