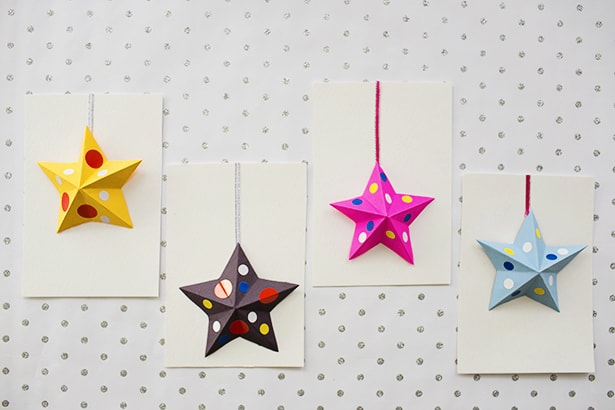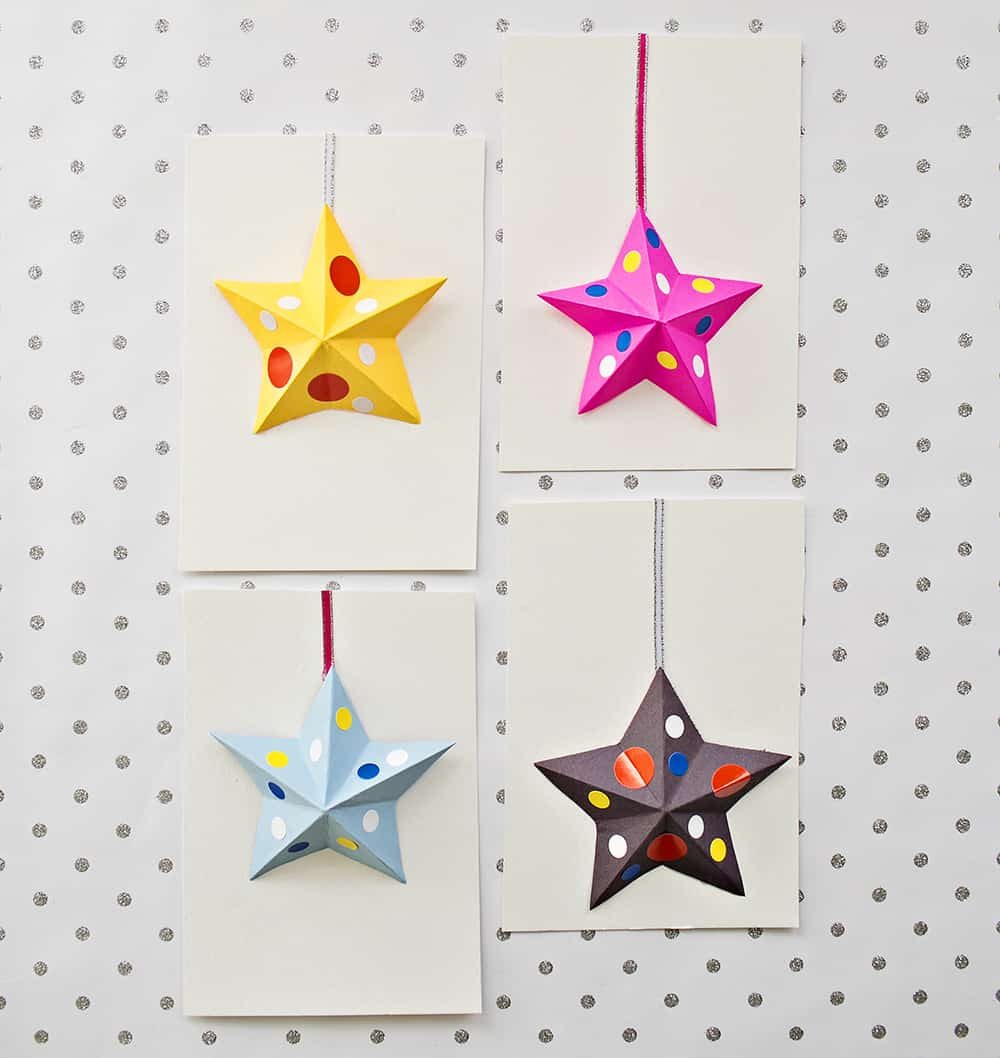 We made these fun origami paper star cards to celebrate New Year's Eve with the kids, but they are fun for any celebrations like birthday parties, teacher cards, or thank you cards.
The paper stars feature an easy origami folding technique kids can learn. Decorating with circle stickers is also an easy way to dress up the stars along with a fun ribbon hanging them from the card.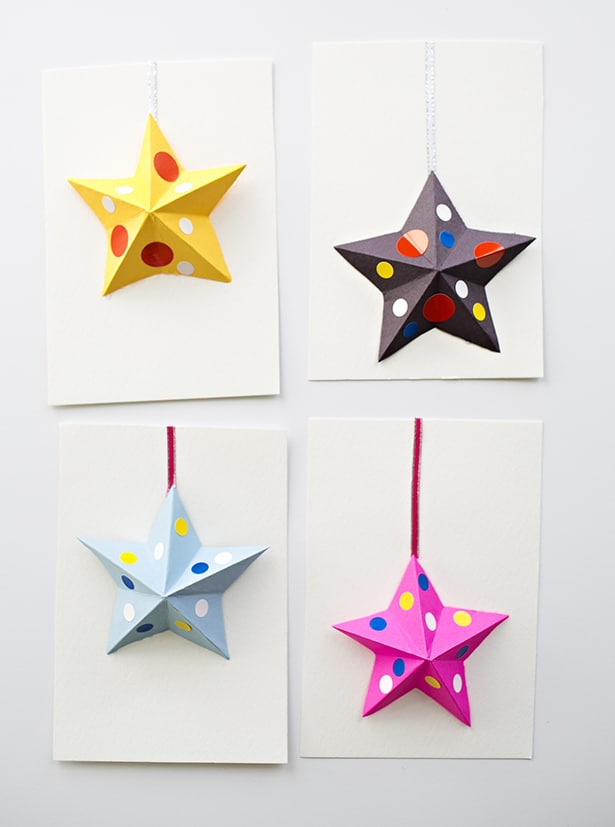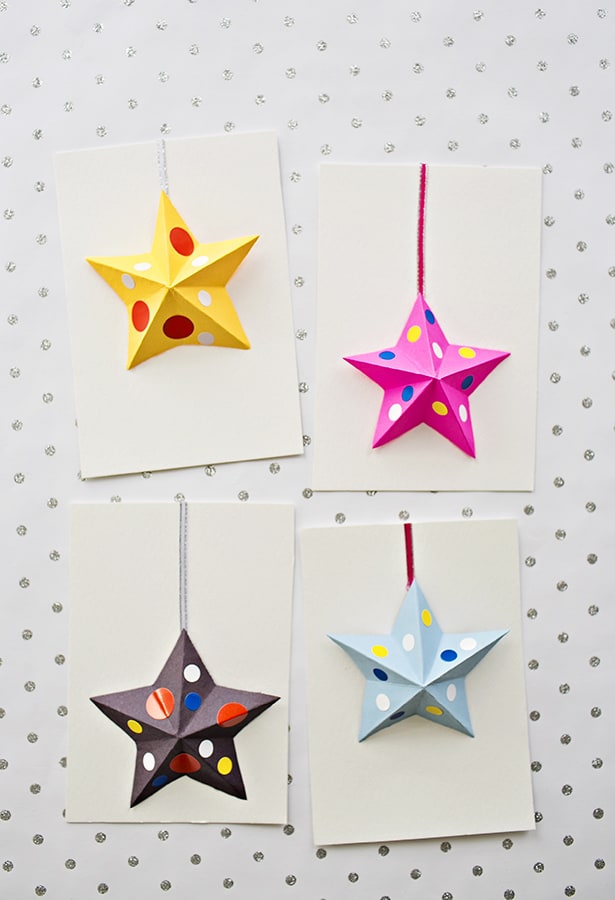 Origami Paper Star Cards – Materials:
– Origami paper (or cut out square paper from colored cardstock as we did, we used dimensions of 4″ x 4″). Make sure it's not super thick paper as thinner is easier to fold.
– Thick white paper cut to 4″ x 6″ shapes to make the blank cards (we used our favorite watercolor paper but you can use any thick cardstock)
– Colored dot stickers (like office dot stickers)
– Glue (it helps to use clear paper glue or this applicator if you have it which makes it easy for applying fine lines of glue on paper)
– Ribbon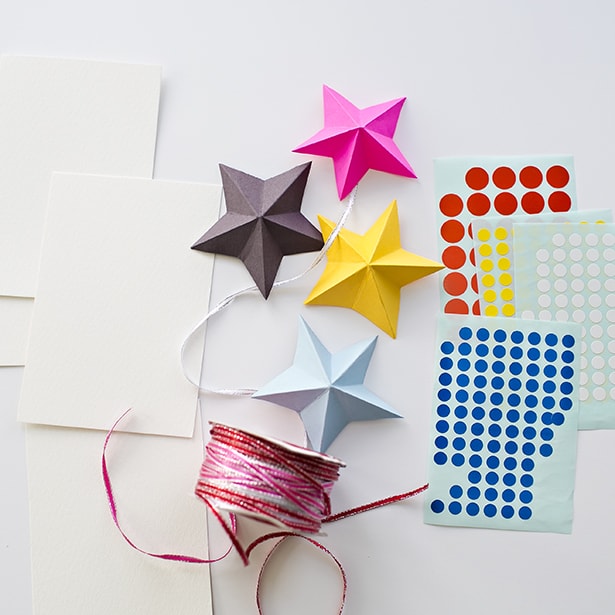 Instructions:
Step 1. First fold and make your paper stars. We used 4″ x 4″ square pieces of colored cardstock we cut out or use square origami paper. We used this video tutorial to make the stars.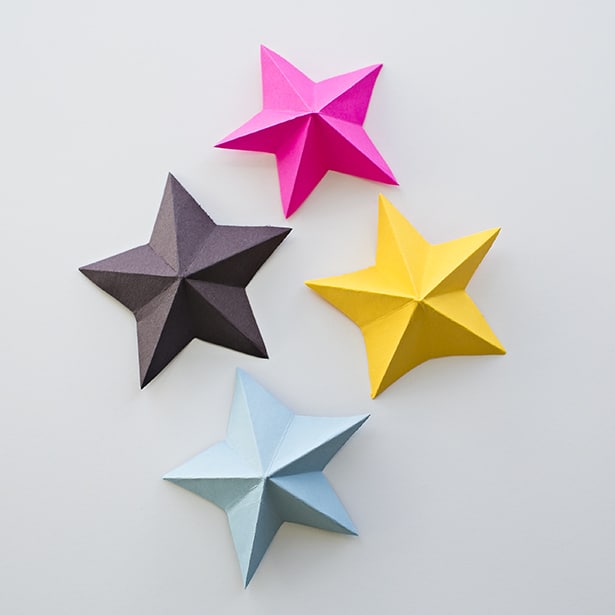 Step 2. Then add dot stickers to your paper stars.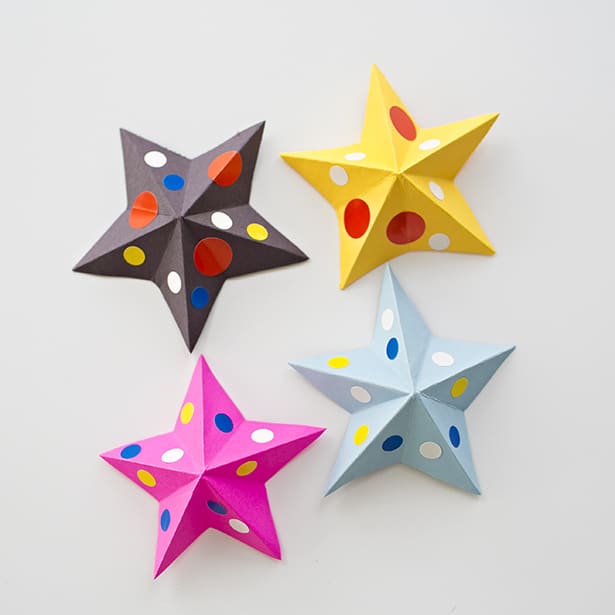 Step 3. Add a thin layer of glue to the star's bottom and glue to your cut-out cards (we cut out 4″ x 6″ watercolor paper).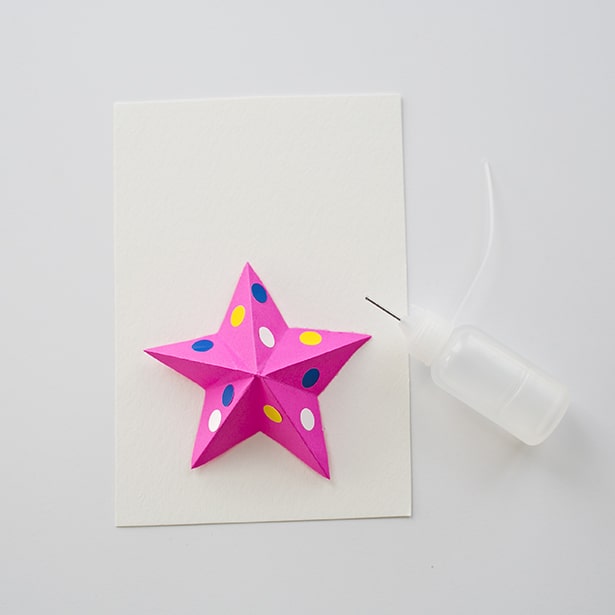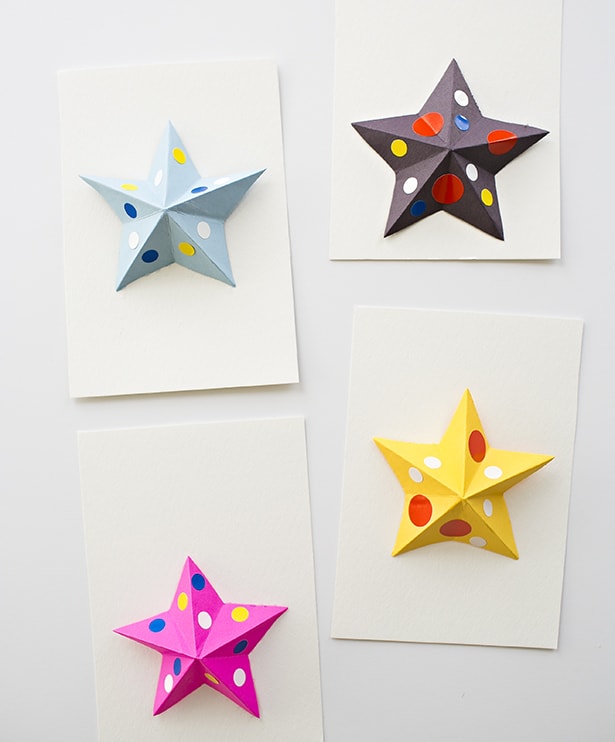 Step 4. Glue a ribbon to the top of the star on the card. You're done!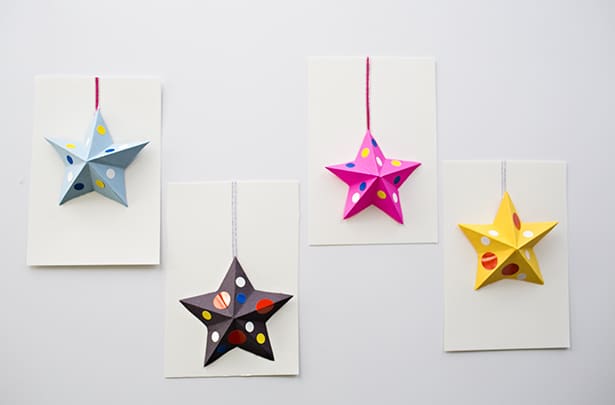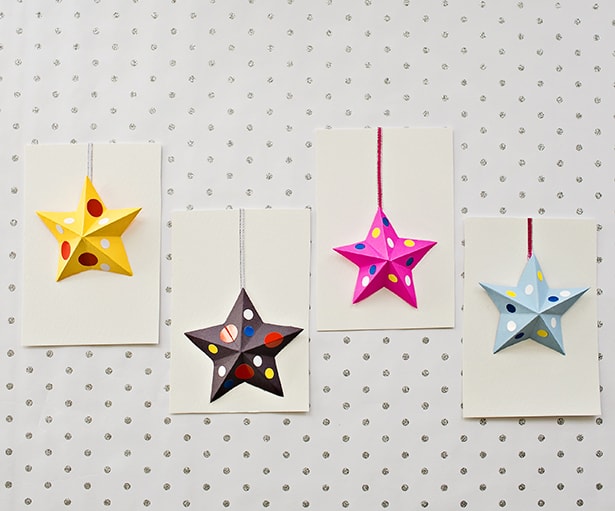 What are your favorite kid-made cards to make? Check out more fun New Year's crafts for kids and more creative projects!
______________________________________________________________________________________________________

Disclosure: Some of the links in the post above are "affiliate links." This means if you click on the link and purchase the item, we will receive a small affiliate commission. Regardless, we give our promise that we only recommend products or services we would use personally and believe will add values to our readers.