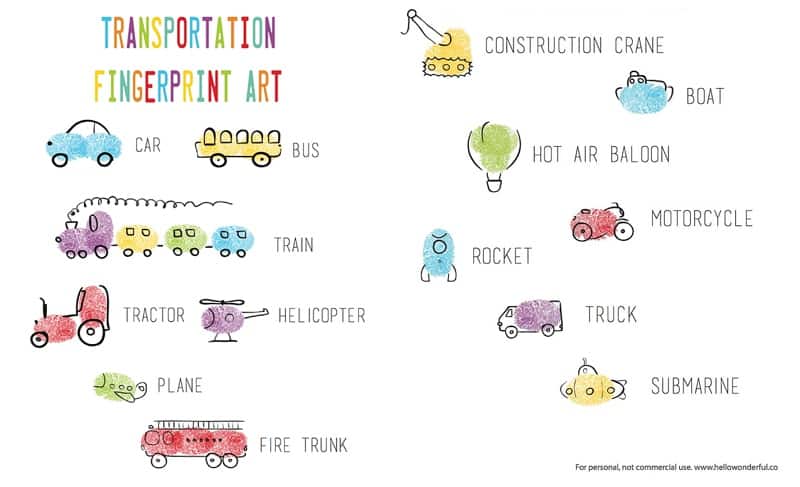 Do you have a little one who can't get enough of his cars, trains and trucks? My four year old boy is obsessed with all things that move, fly or have wheels. He'd much prefer arranging his trains in color coded fashion than draw so to get him excited about art I'm sharing this fun transportation vehicle fingerprint theme that combines the best of both worlds.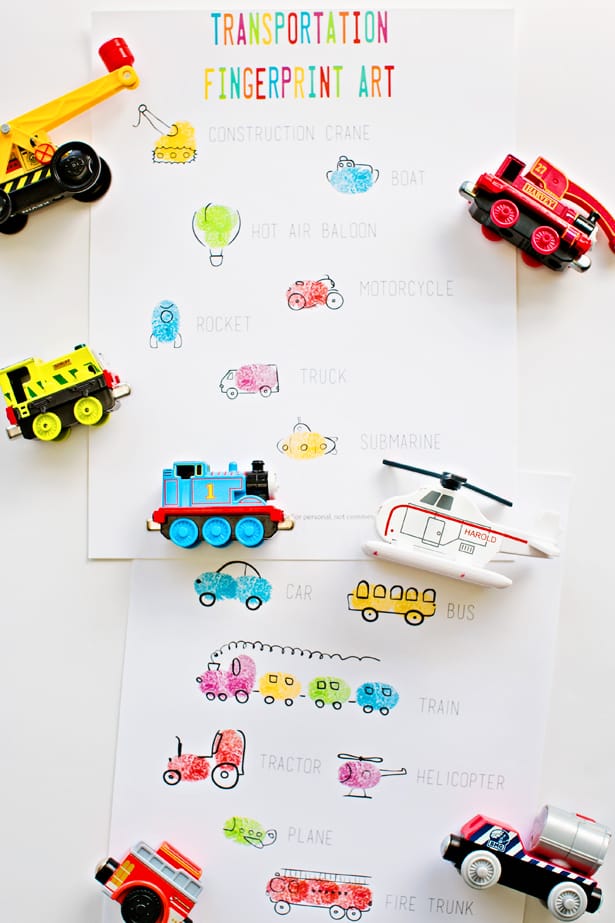 Download both pages of the transportation vehicles fingerprint art below.
Click Here to Get Your Free Printable
You can use these as a guide and let your little one explore vehicle lines by drawing around their fingerprints.
All you need is paper, a fine tipped marker and some colorful stamping inks and you're set!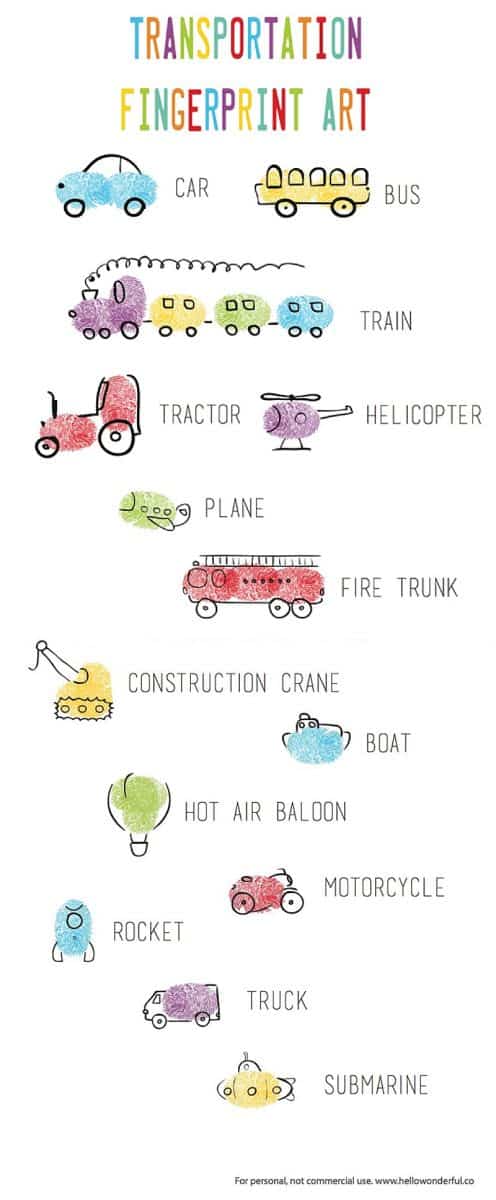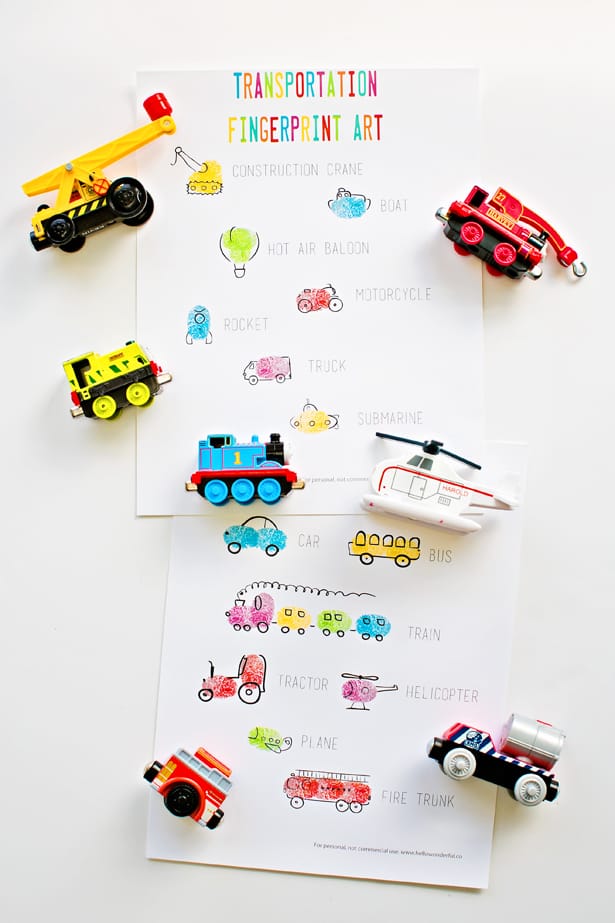 What are your favorite fingerprint art for kids? Let us know in the comments!
Check out more creative kid-friendly projects here.